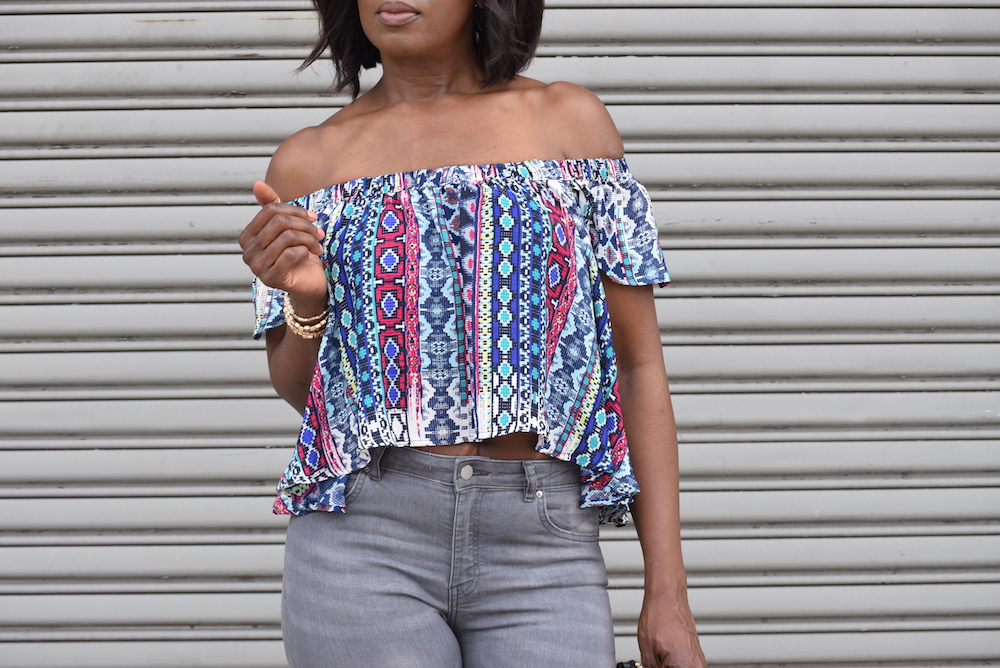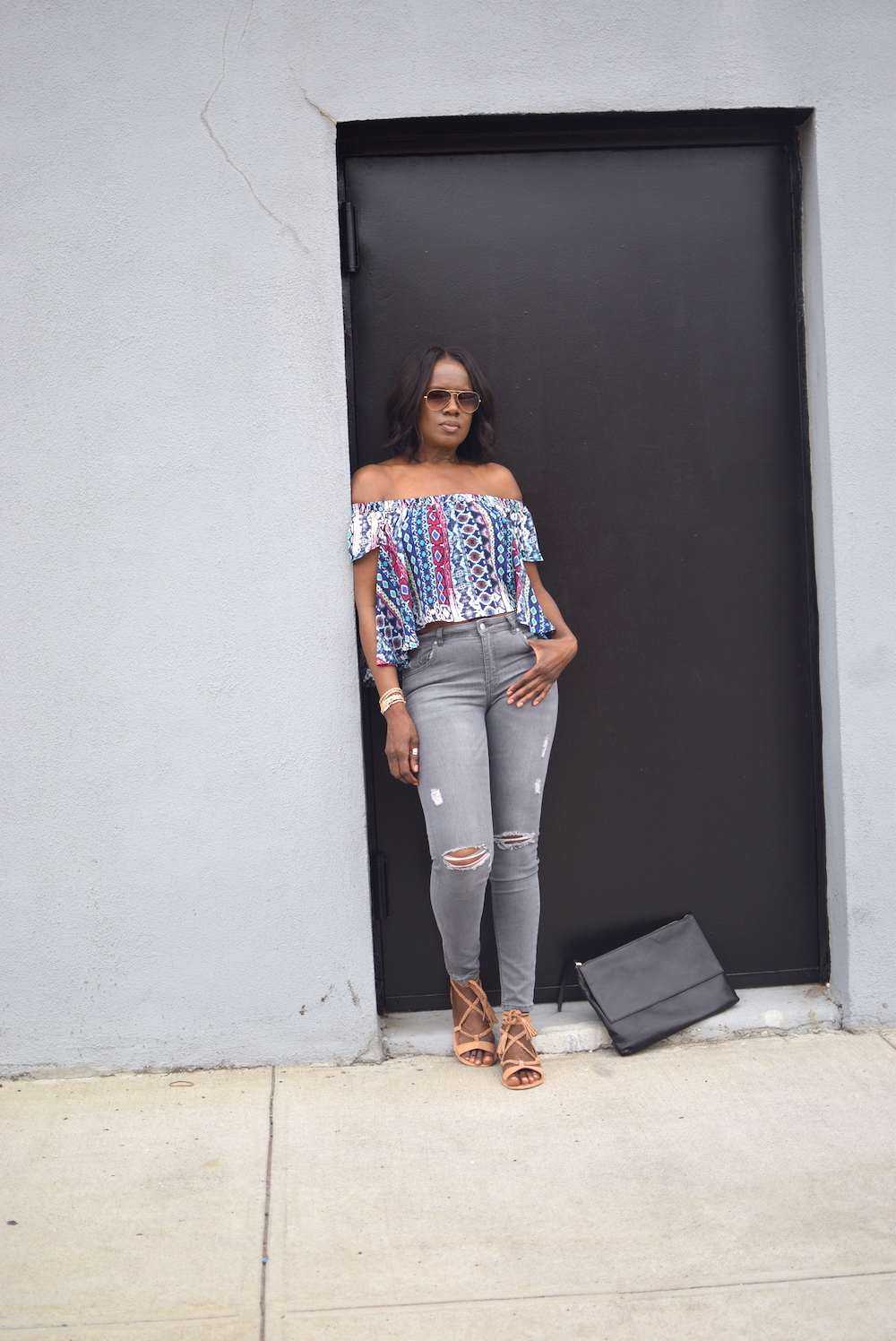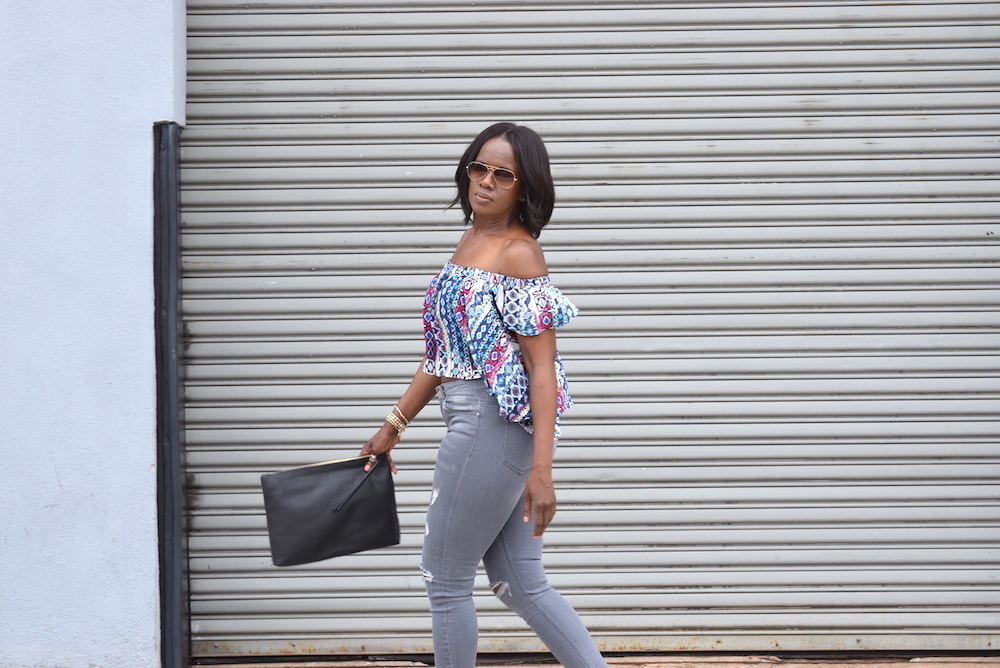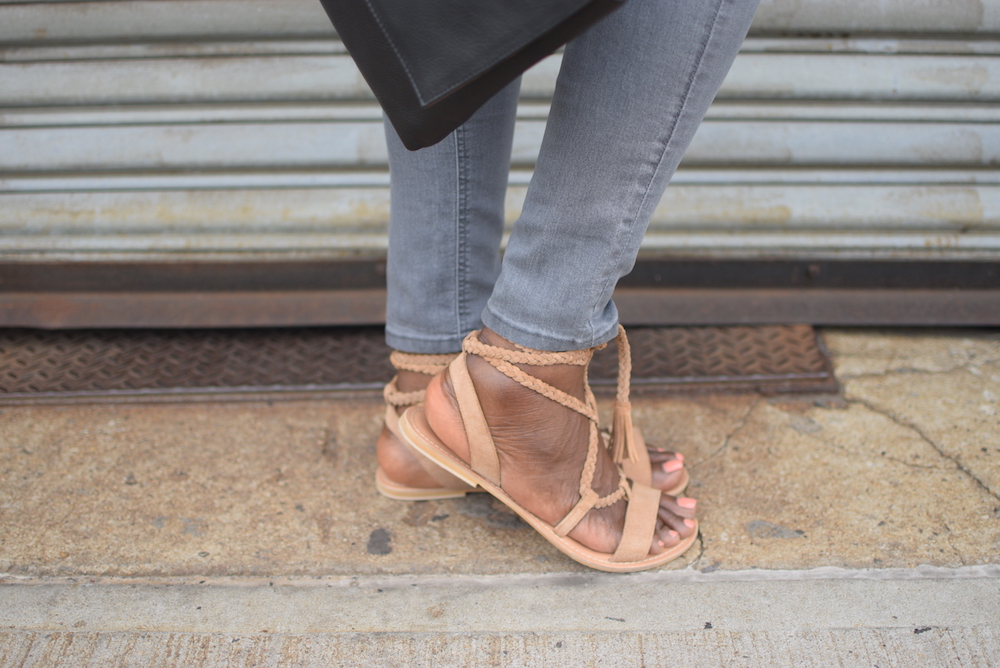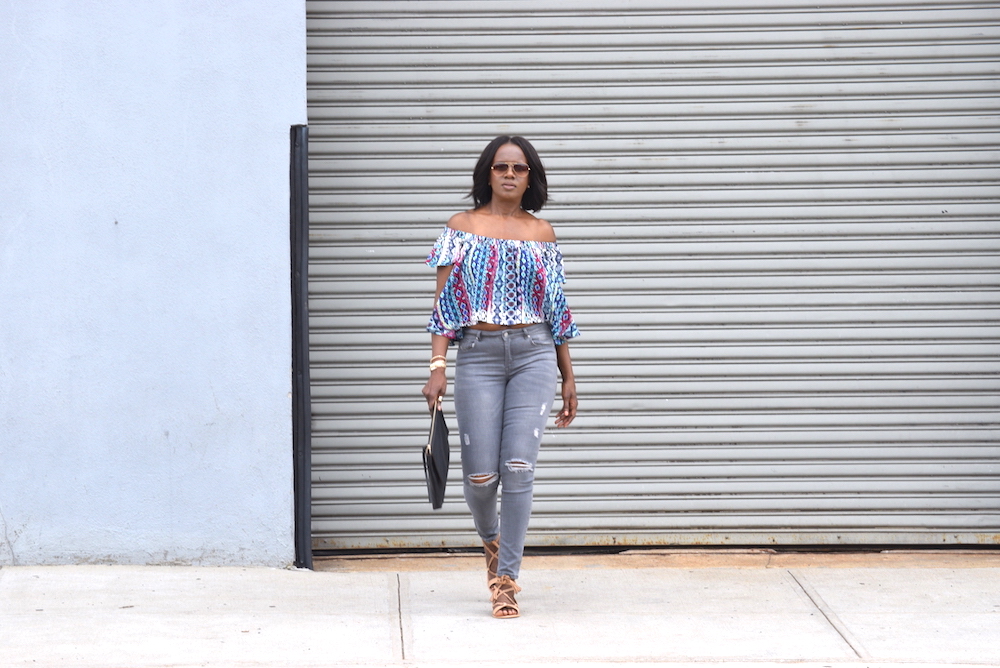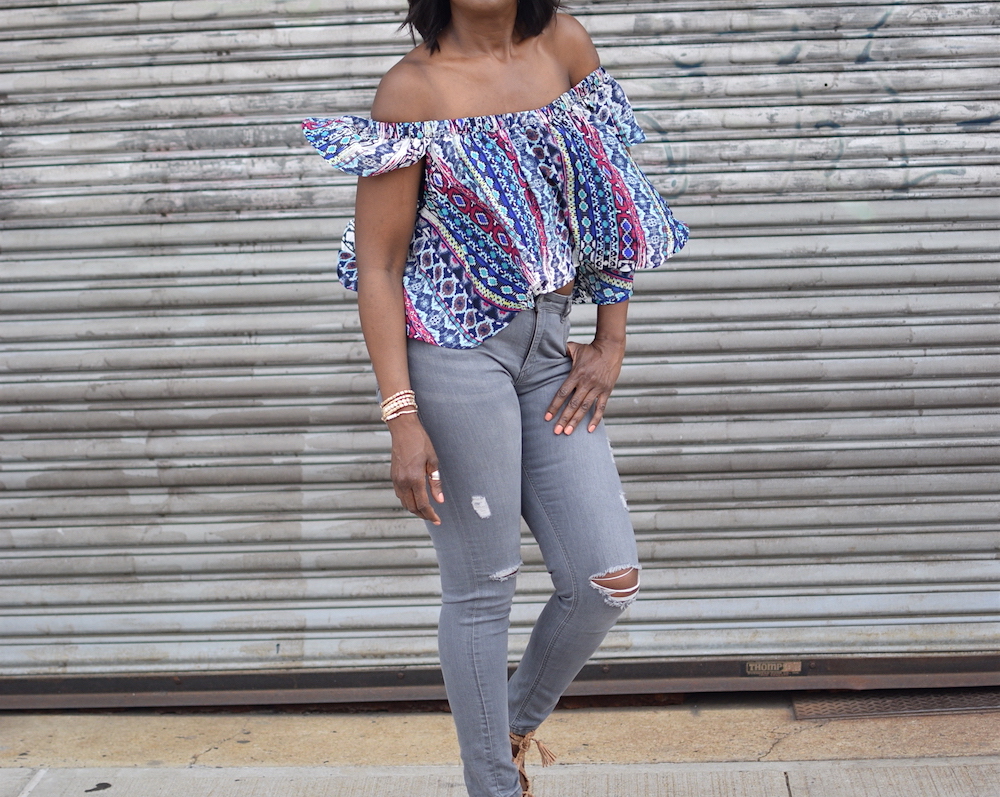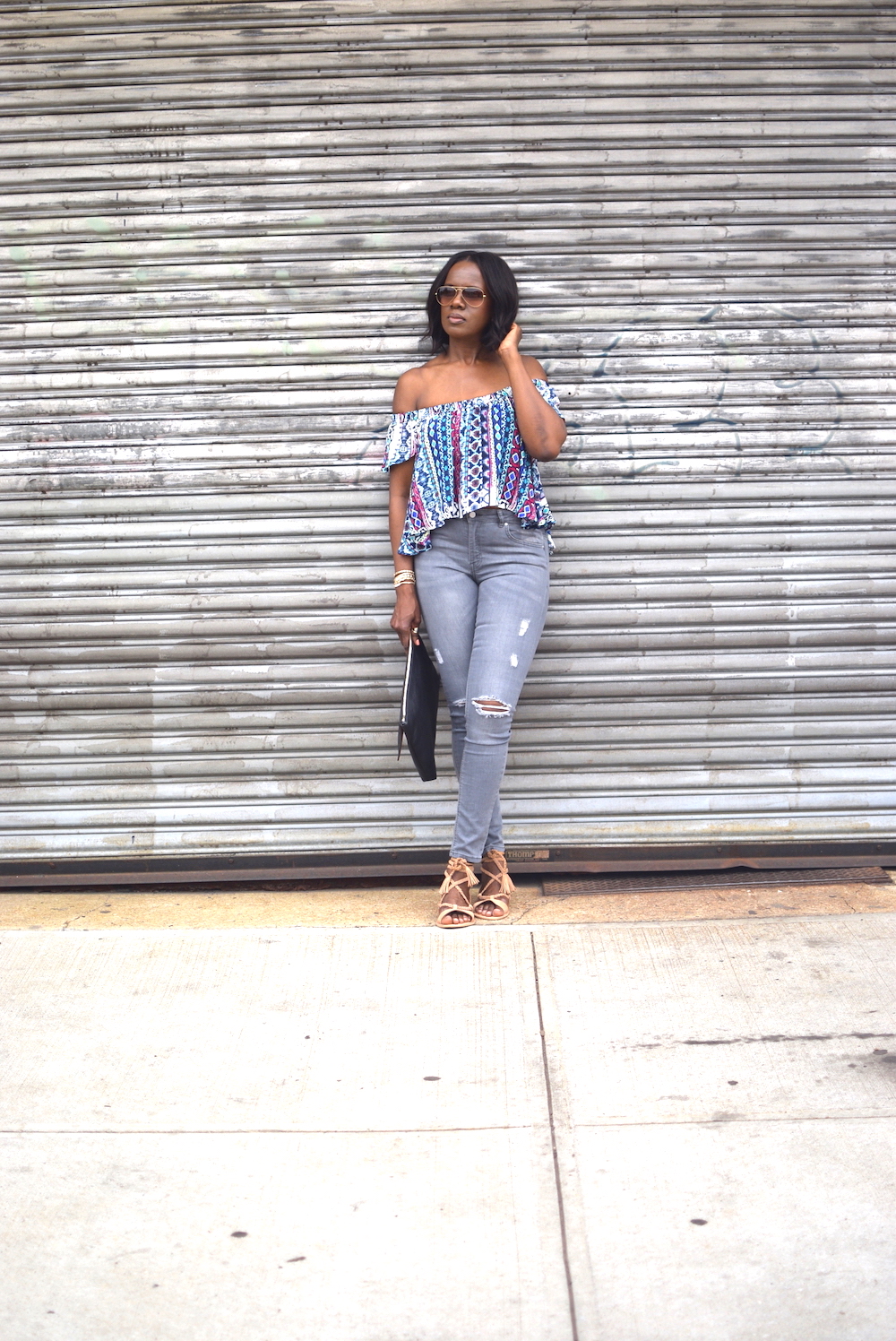 Top Tjmaxx find, I love this one here and here | Jeans | Clutch | Sandals
Ok, can we talk? Am I the only one who will put on an off the shoulder top, and totally transform. It never  ceases to amaze me,  how much more sexier, feminine and smarter (ok maybe not smarter, I just had to throw that in there) I feel when I have one on.
This trend has been going strong for a moment, and doesn't seem to be slowing down, and I'm all the way here for it. I love the versatility of the off the shoulder top. You can pull them up over the shoulder, like I often do, for a more professional look at the office. They go from day to night, from the boardroom to the bowling alley, all while making you feel like a million dollars.
My suggestion to every lady is, if you haven't already, get yourself at least one. I guarantee you, you'll thank me later.
As always loves, stayed inspired