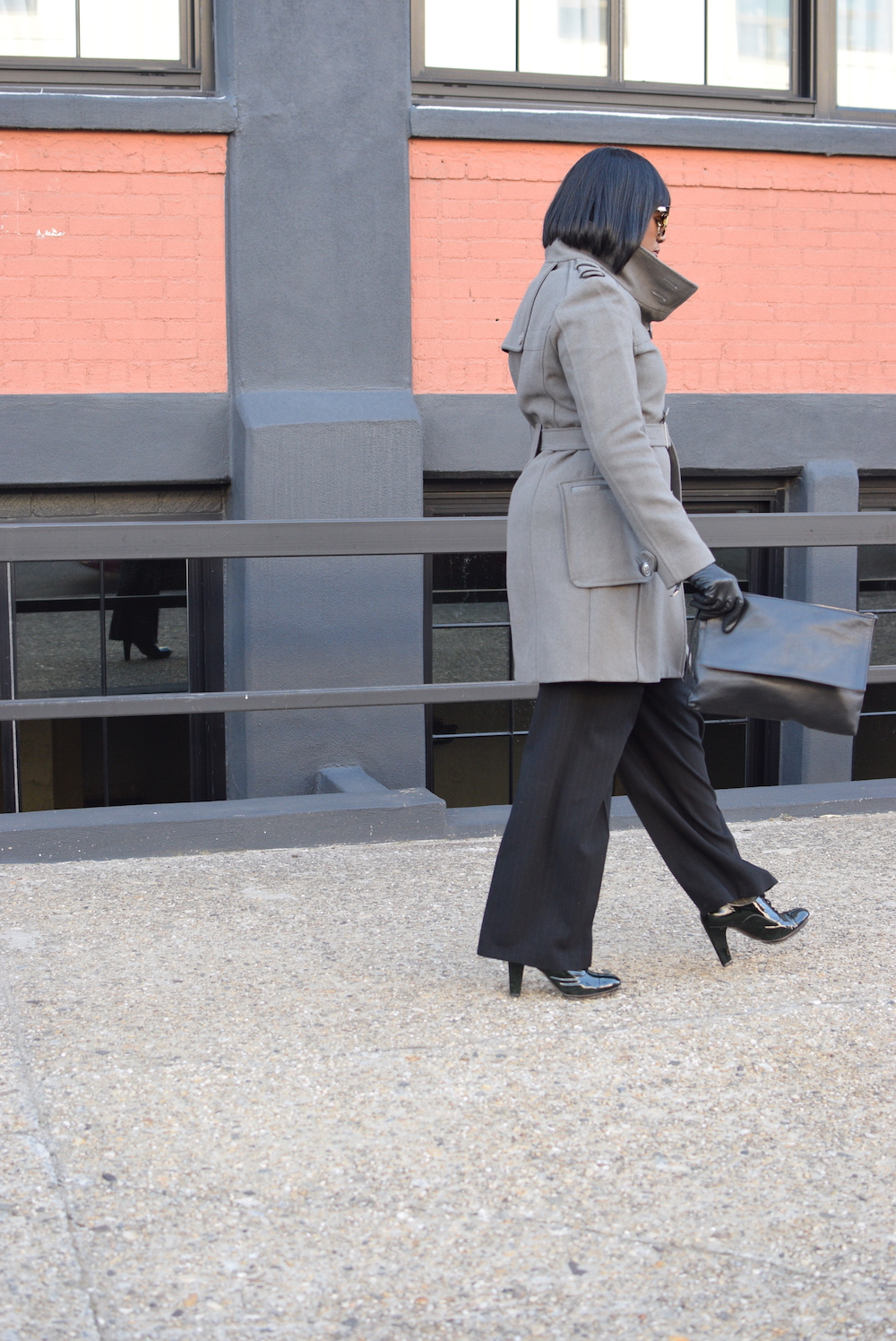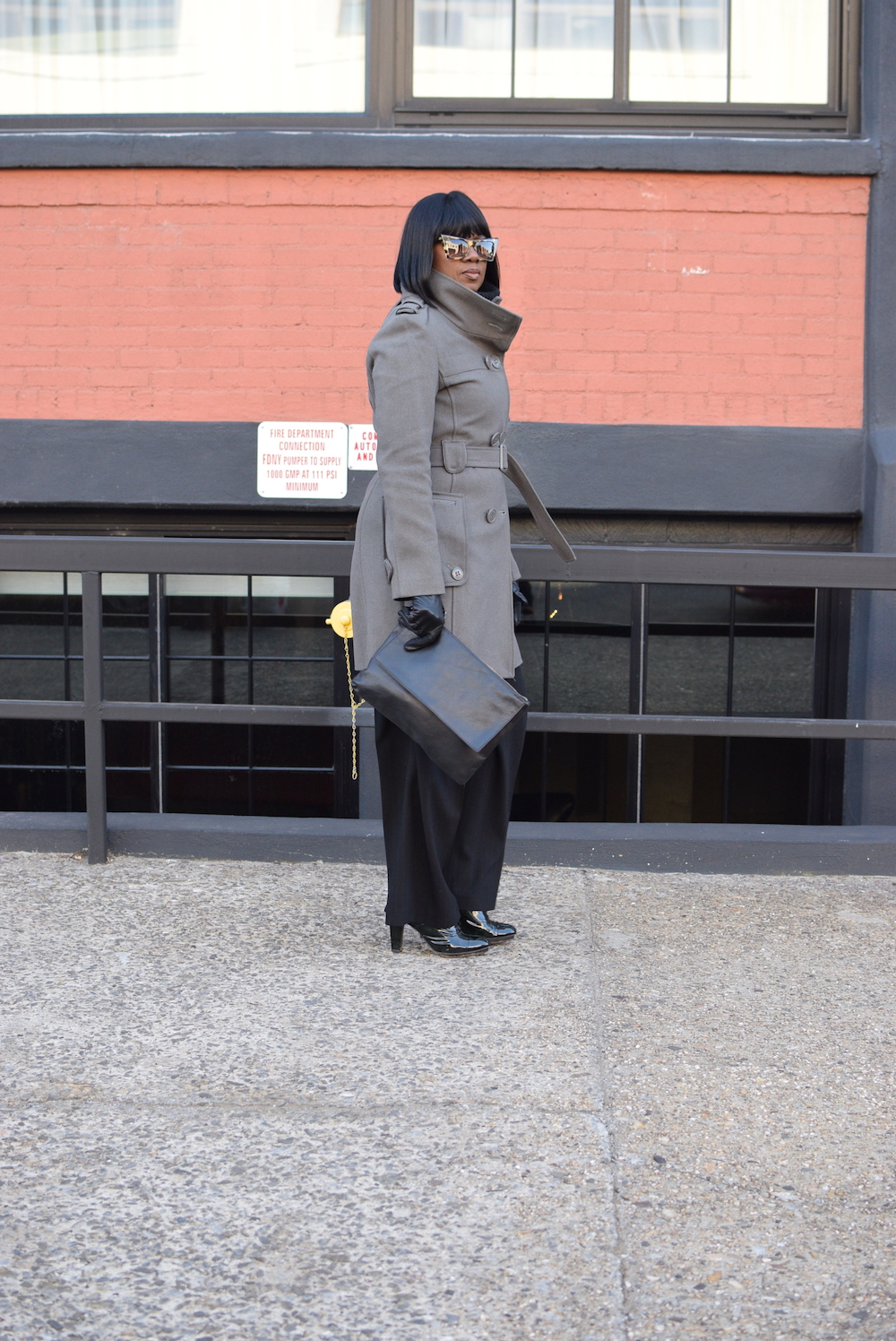 Well guys, this seems to be the longest winter in history…at least as far as I'm concerned. I know it's only the beginning of March, and it's normally a bit chilly. It is officially still winter, but the weather's been ridiculously unpredictable here in NYC. Last week we experienced unseasonable temps..about seventy degrees, then a few days later, when I shot this look..it was in the low thirties.  I mean really, how is a girl supposed to keep up.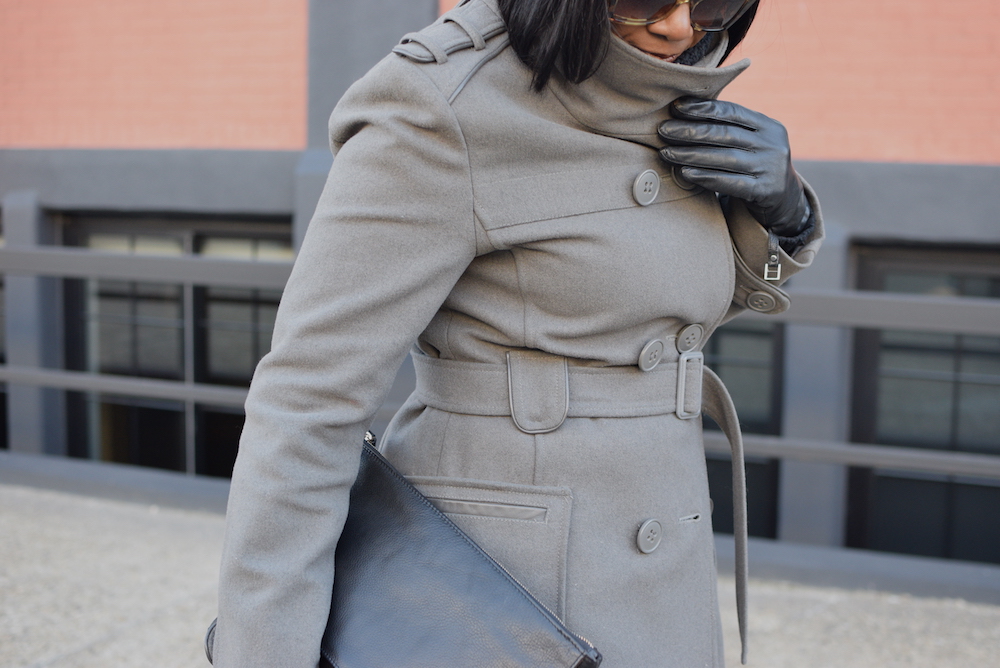 Even with the extremely low temps, there are still days when I'd like to look a little bit more polished and refined. My outerwear for the better part of the season has basically consisted of a down parka..in some shape or fashion (so over it). This military coat was my savior. Its wool with a quilted lining and a super high funnel collar to keep the wind out. Its highly functional, yet belted and totally chic.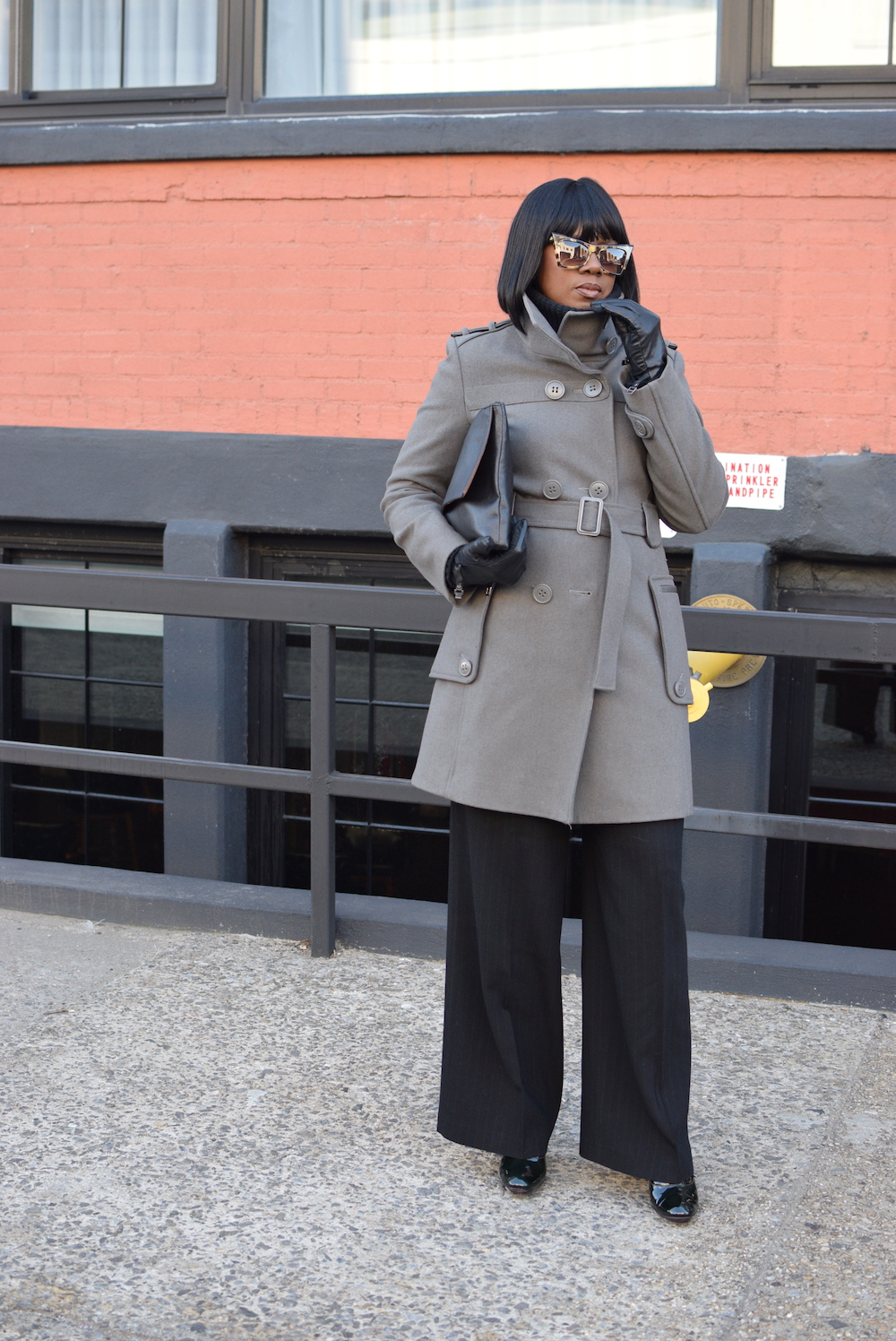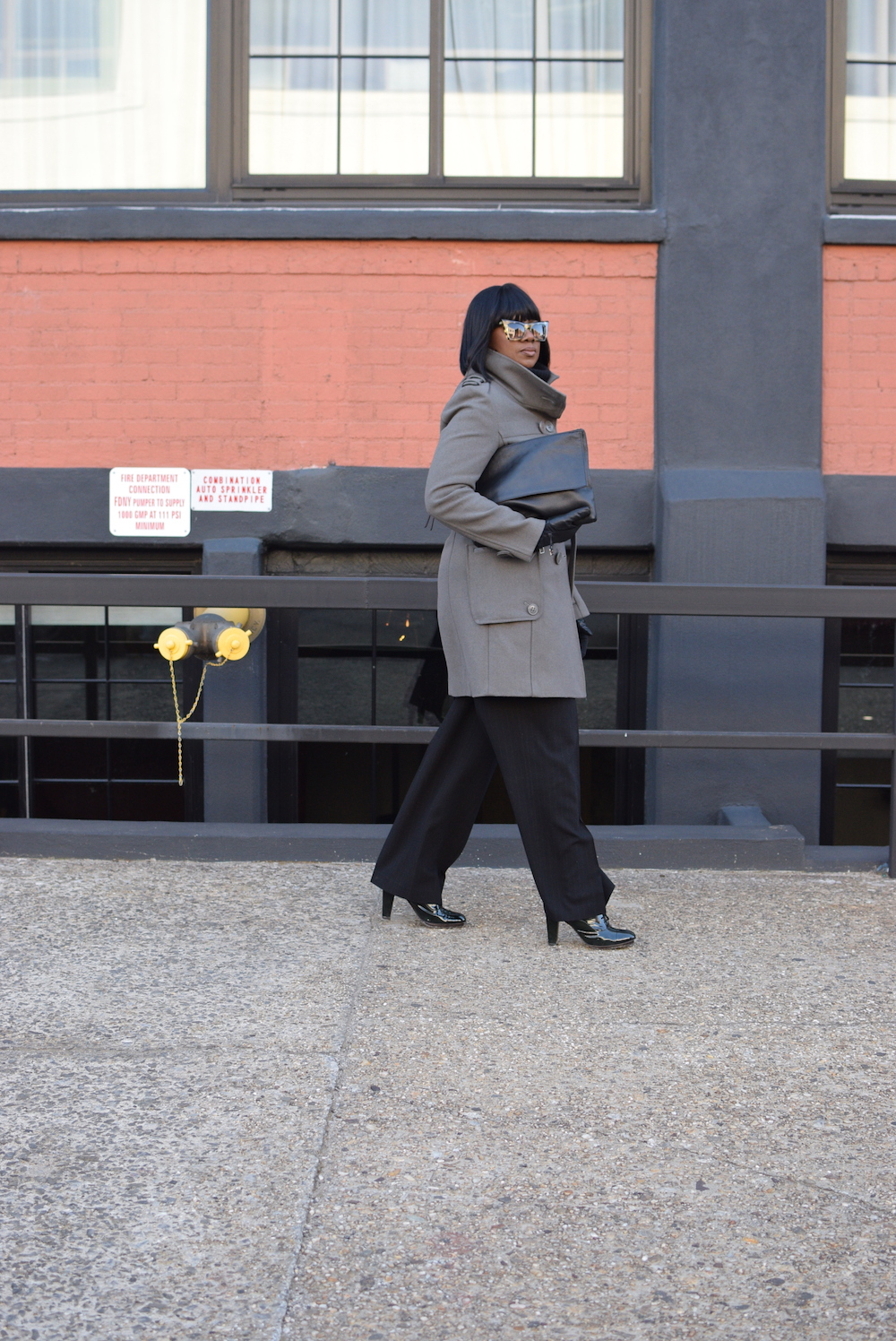 I was able to pull together a Sunday outfit that could take me anywhere. I paired the coat with a wide leg pant, patent high heel oxfords and my fave go to black clutch. Being stylish is always the goal, but when you live in a city like NY..being warm will definitely become a priority.I hope you enjoyed this post, and thanks for stopping by the blog.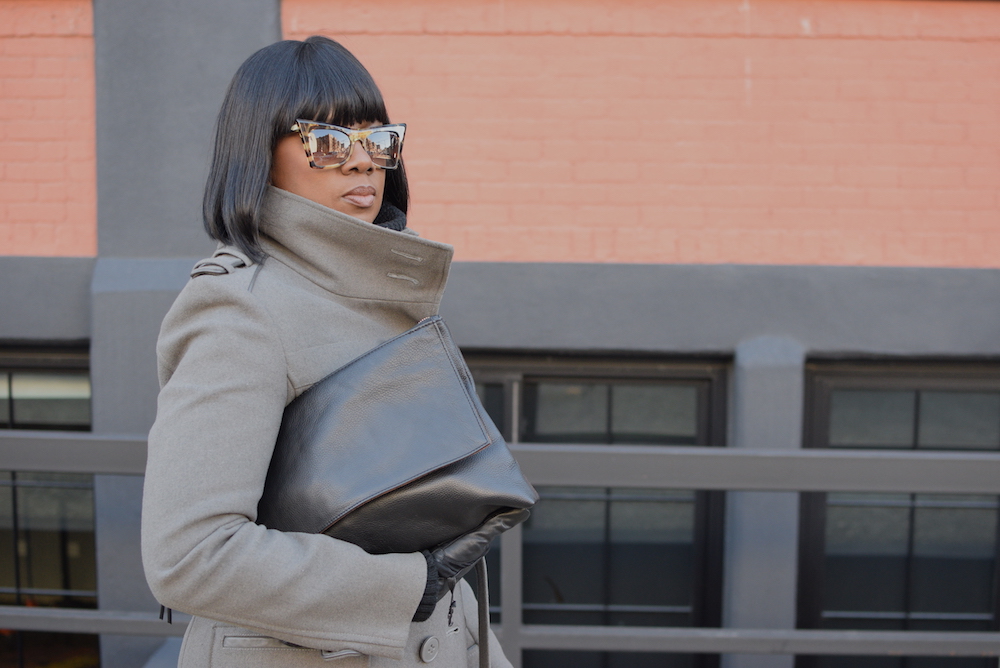 Photo: @Whoismocharose
Coat old: similar here and here
Until our next stylish encounter…as always loves, stay inspired.