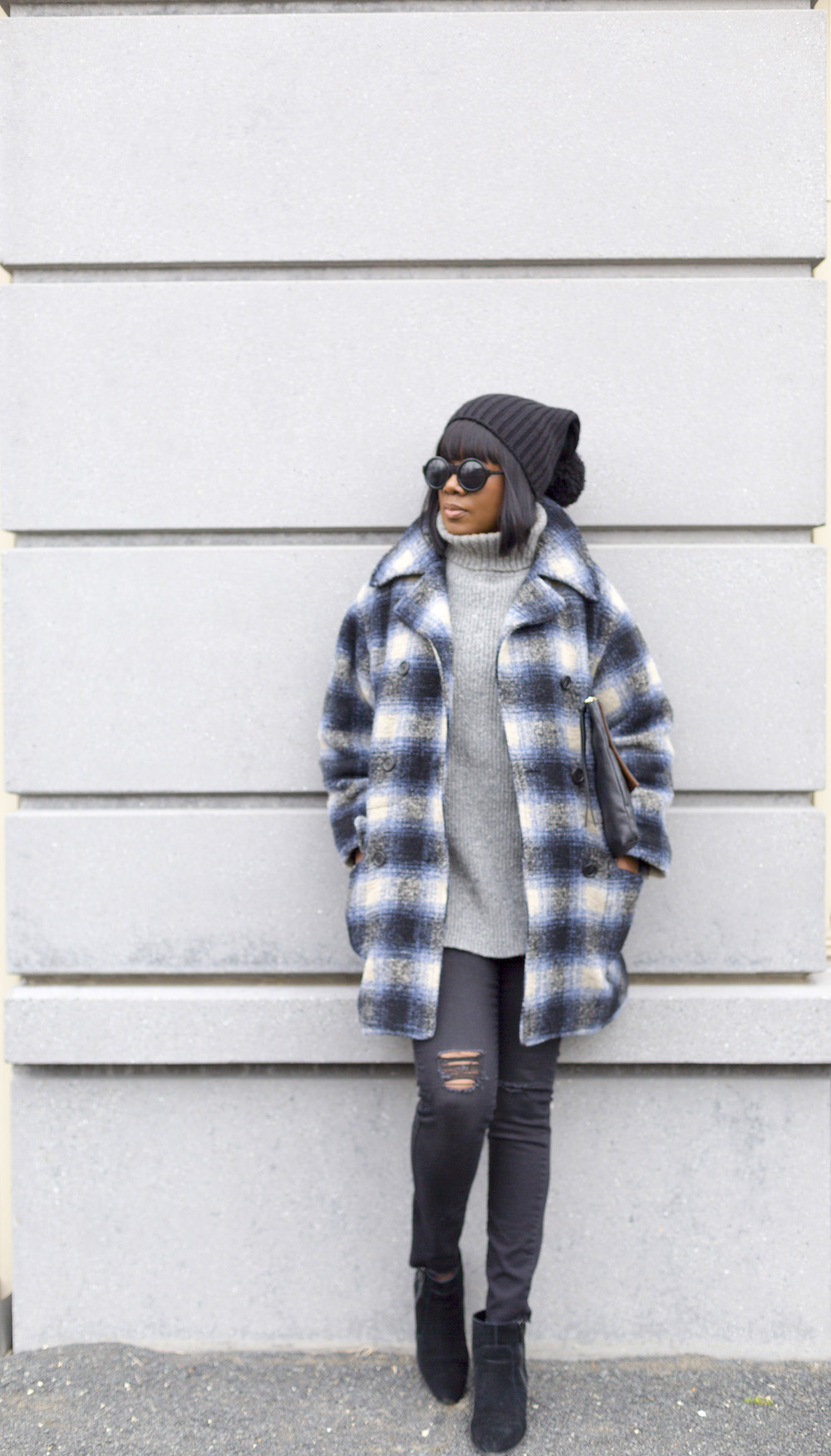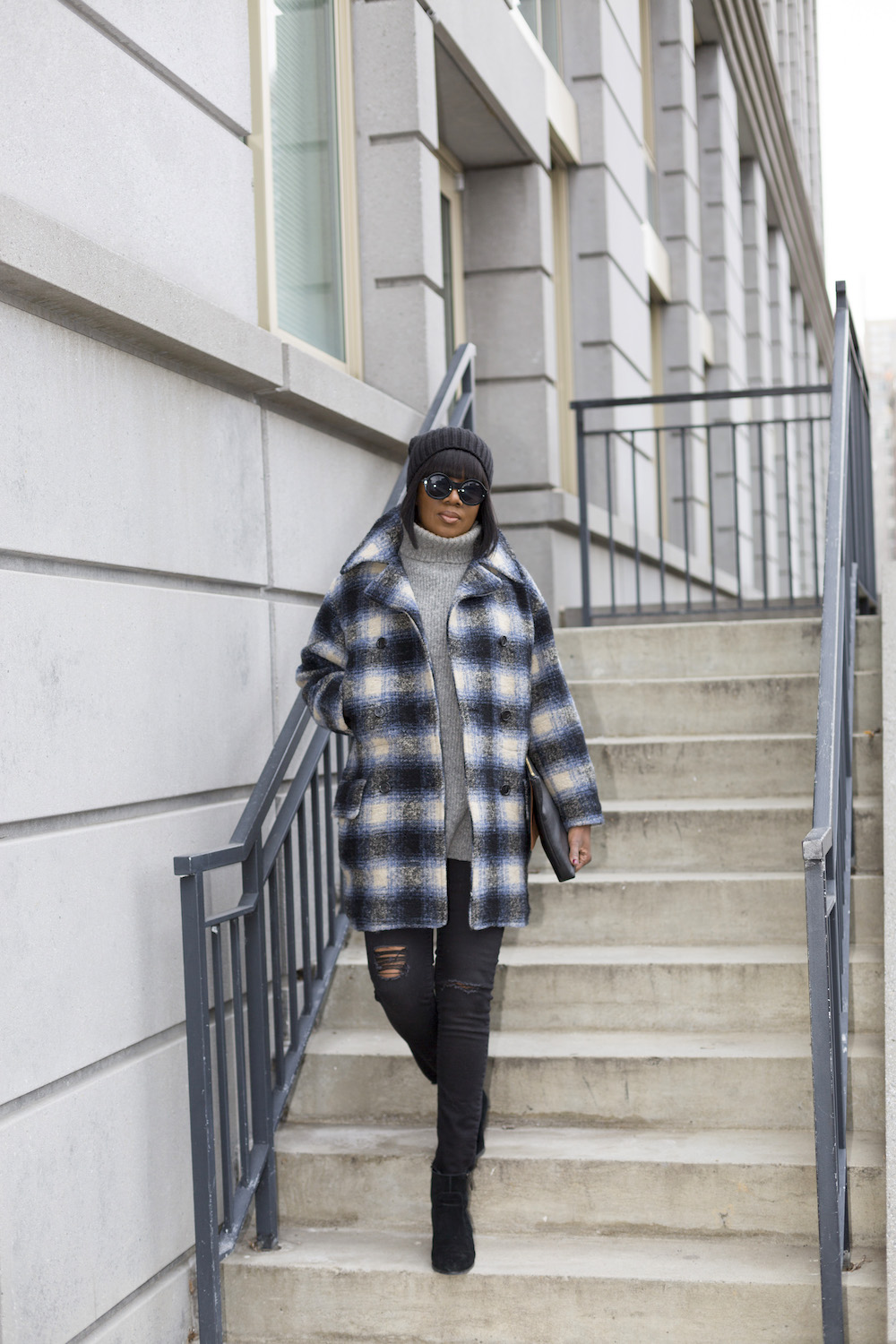 Yes, it is still brick here in NYC, so I decided to post another quick look at what I wear to keep warm on those seriously cold days. If you know anything about me, you know that I'm dressed super casual most of the time, when I'm out and about in the city.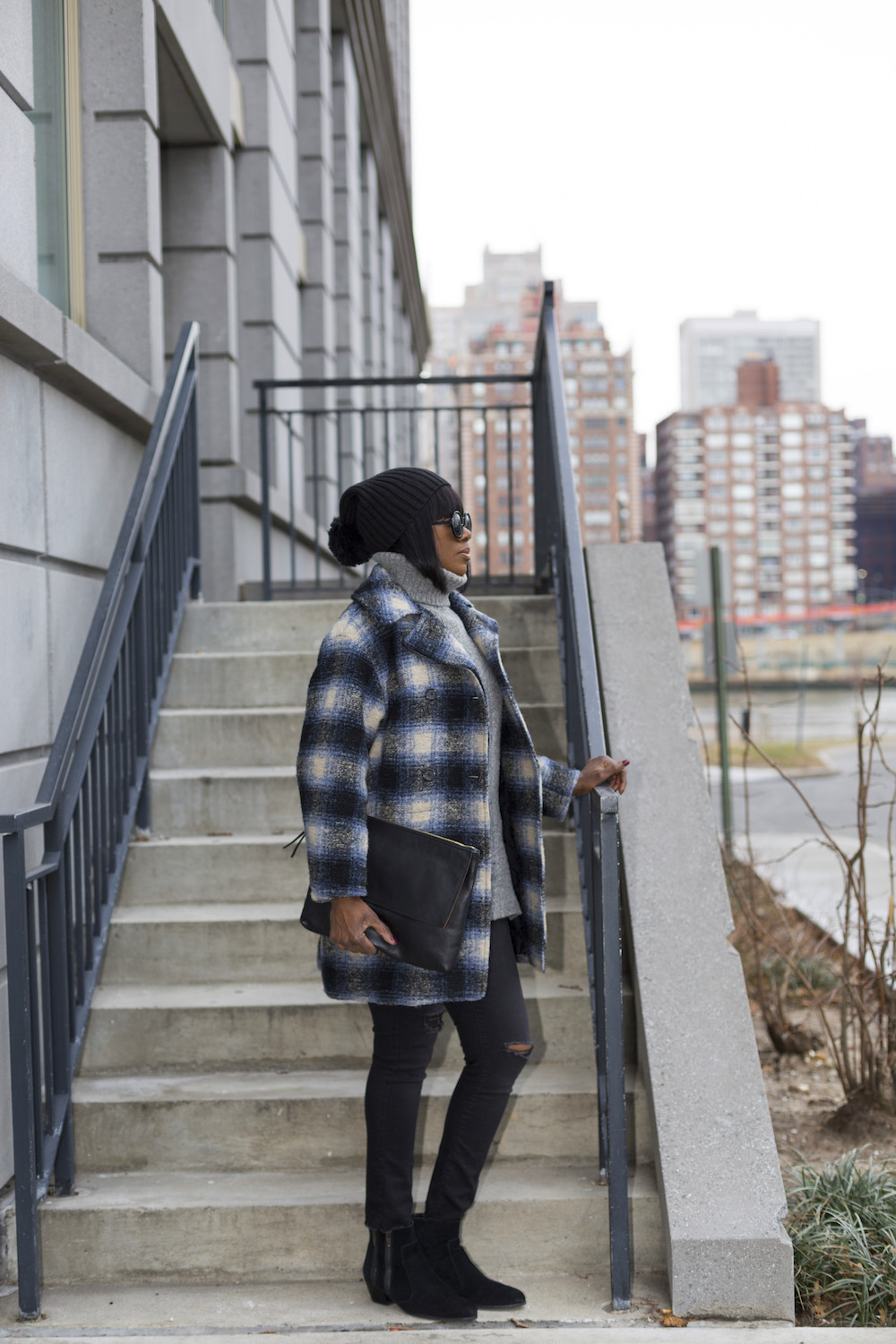 This coat has really become one of my faves. First of all..its plaid, and I've been really loving plaid this season. Its super light, yet very warm and it's a stadium style coat..so it has the best pockets.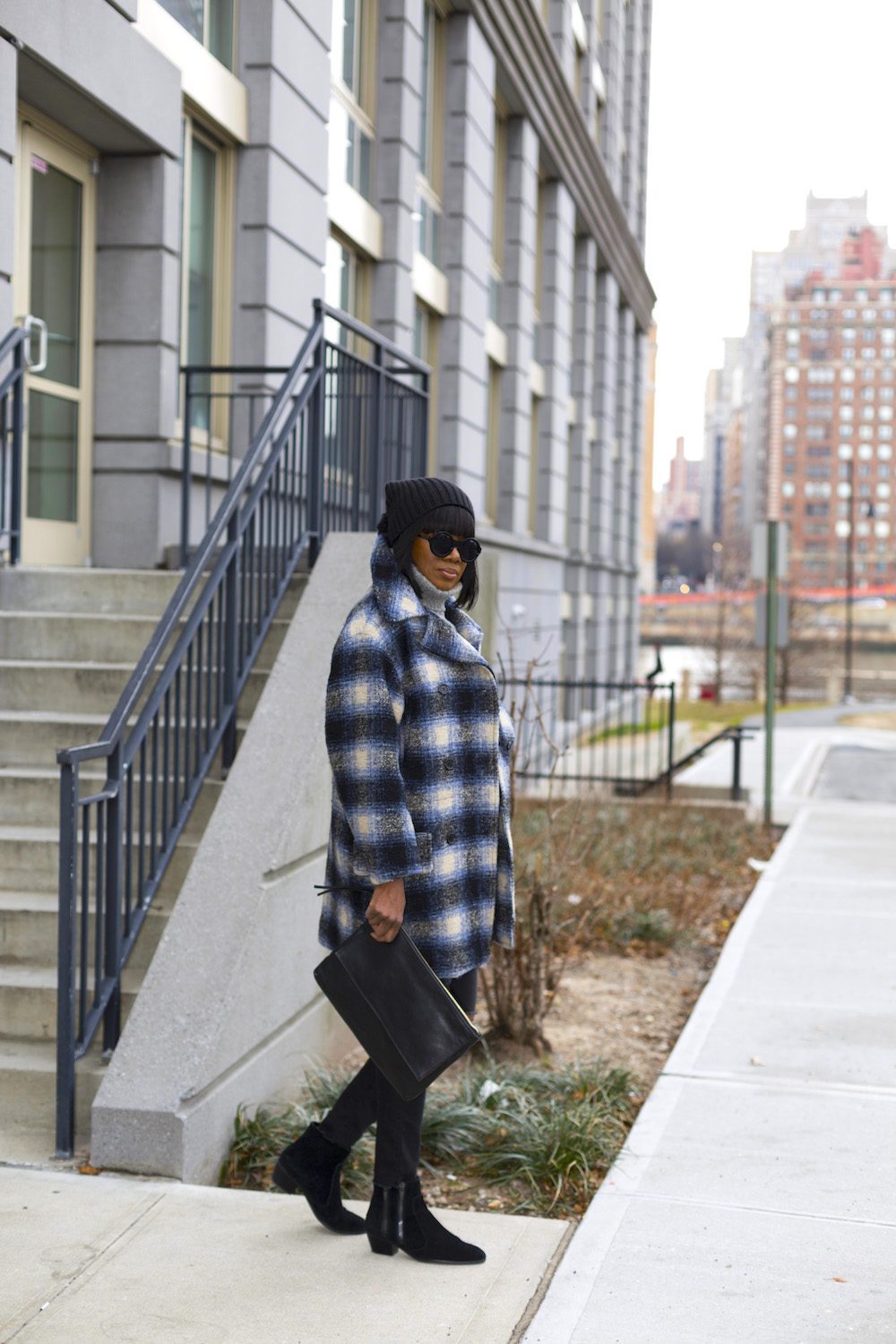 Pieces like this super warm and cozy turtle neck tunic is always on duty as well..when the weather is such, along with jeans and booties. This weather has even coaxed me into wearing knit hats, and I actually love them now..ha!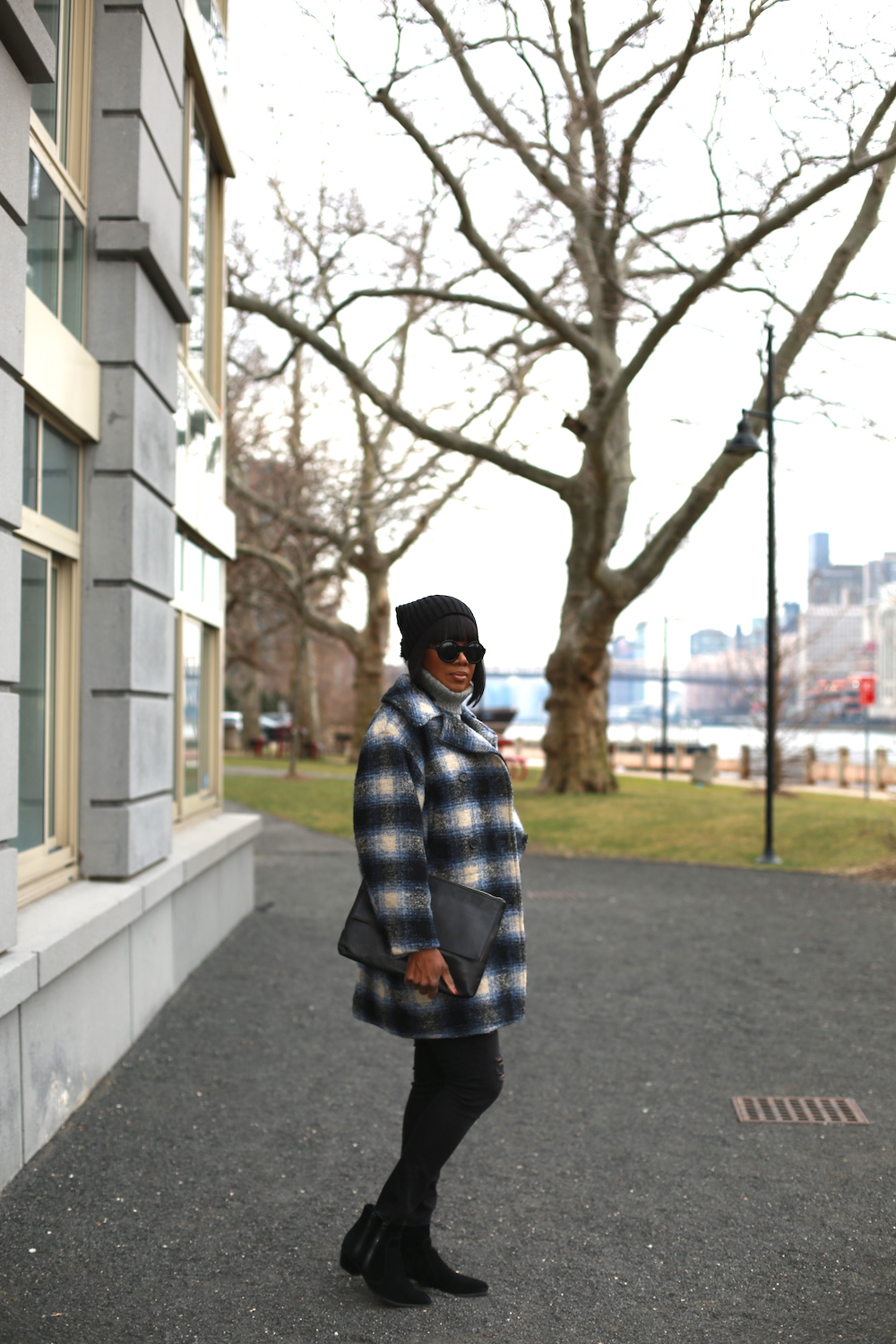 I hope this post gave you guys some ideas that you can incorporate into your daily style, if you too live where it gets pretty cold in the winter.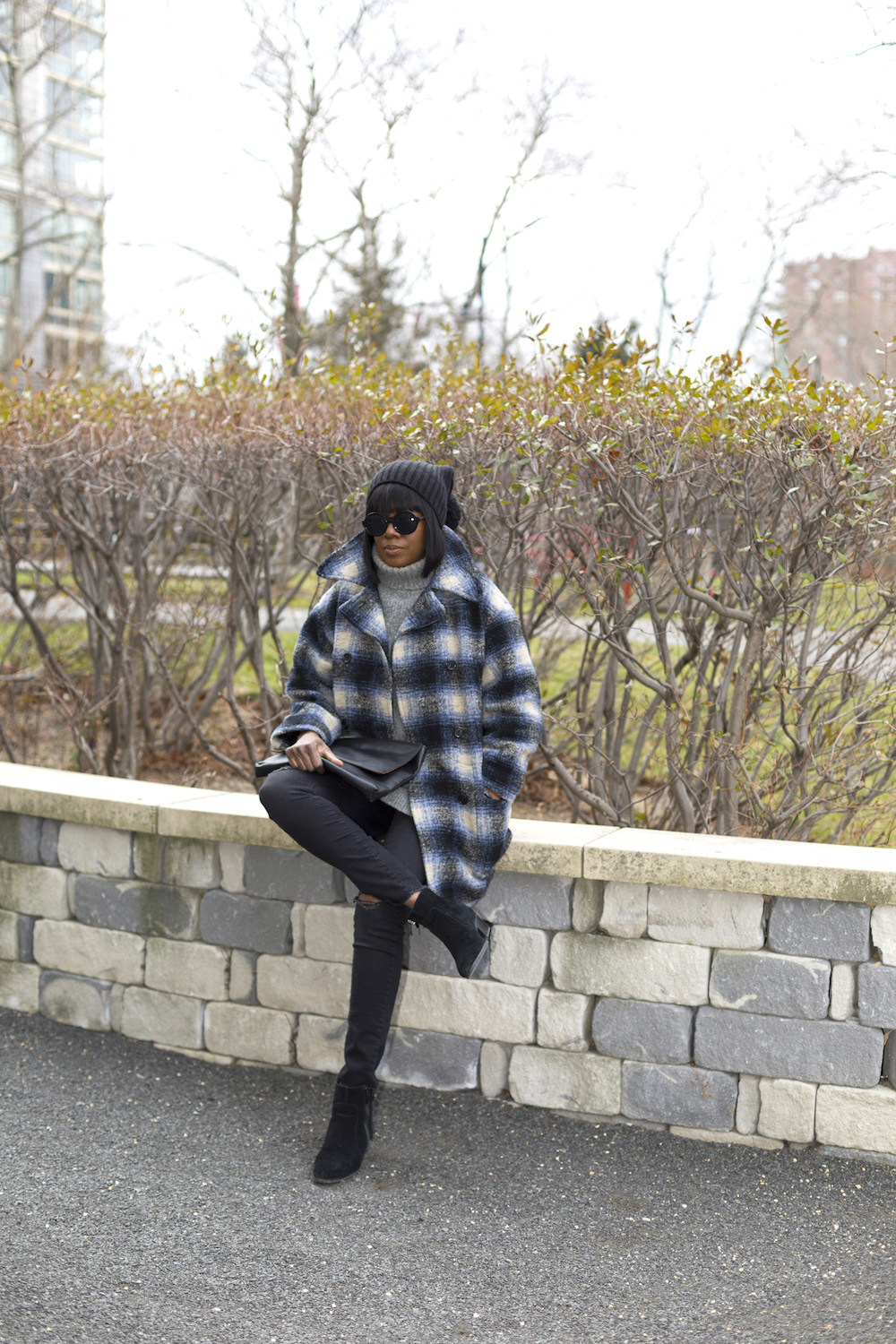 Until our next stylish encounter…as always loves, stay inspired
Photo : @WildNYC
Coat Tjmaxx find; similar here