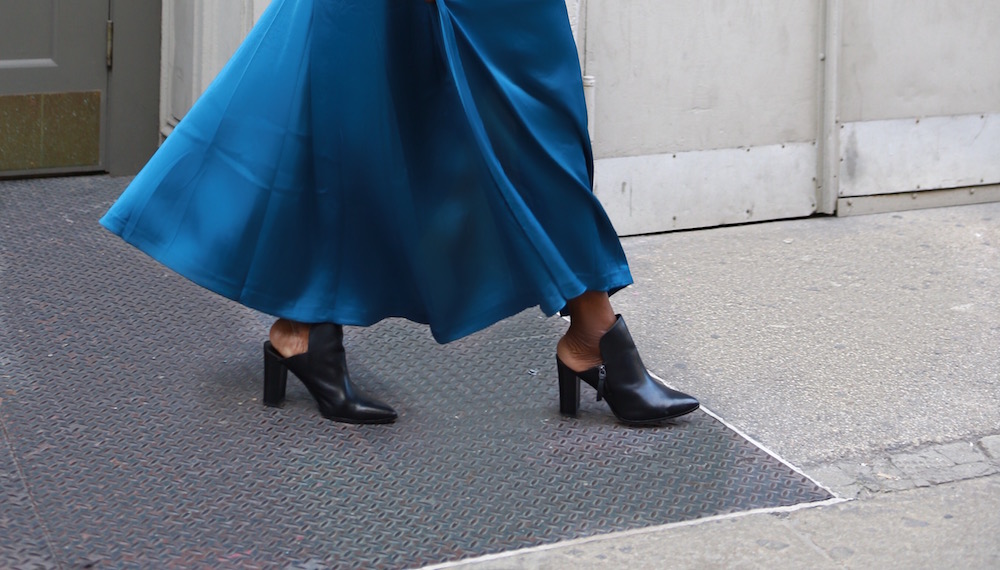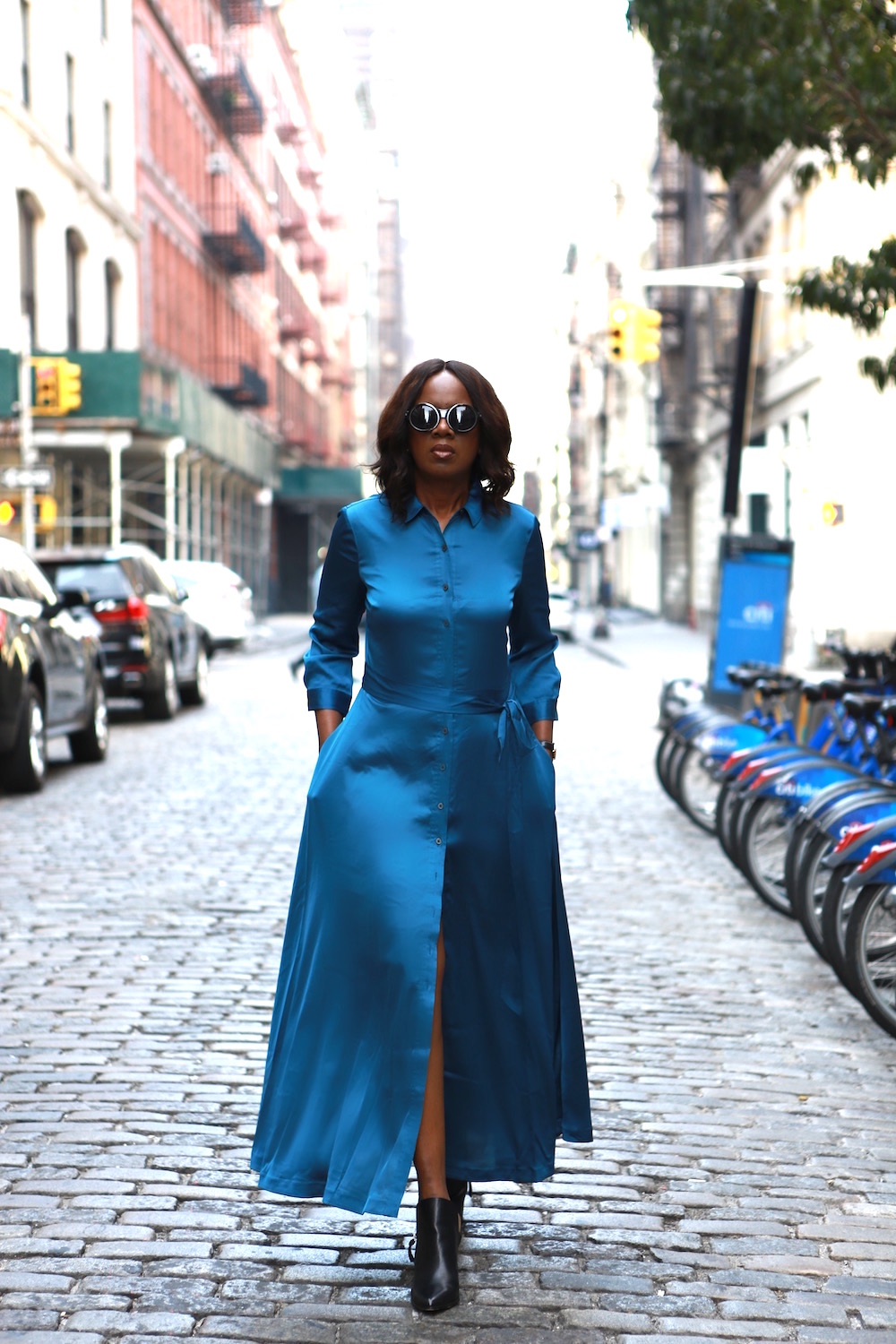 With the holidays right around the corner, I can't help but think of pretty dresses. If you're anything like me it's the perfect time to wear all types of frocks, fancy and casual. This season I've noticed so many gorgeous dresses in a variety of styles. This beautiful jewel toned number pictured here, was sold out in a blink of an eye. I fell in love with the juxtaposition of casual shirt dress and ballgown flare..the color, well that was just icing on the cake. It's the perfect dress to wear with heels, or over the knee boots, during the up and coming season. I can definitely see my self wearing it to a christmas party or out on a dinner date.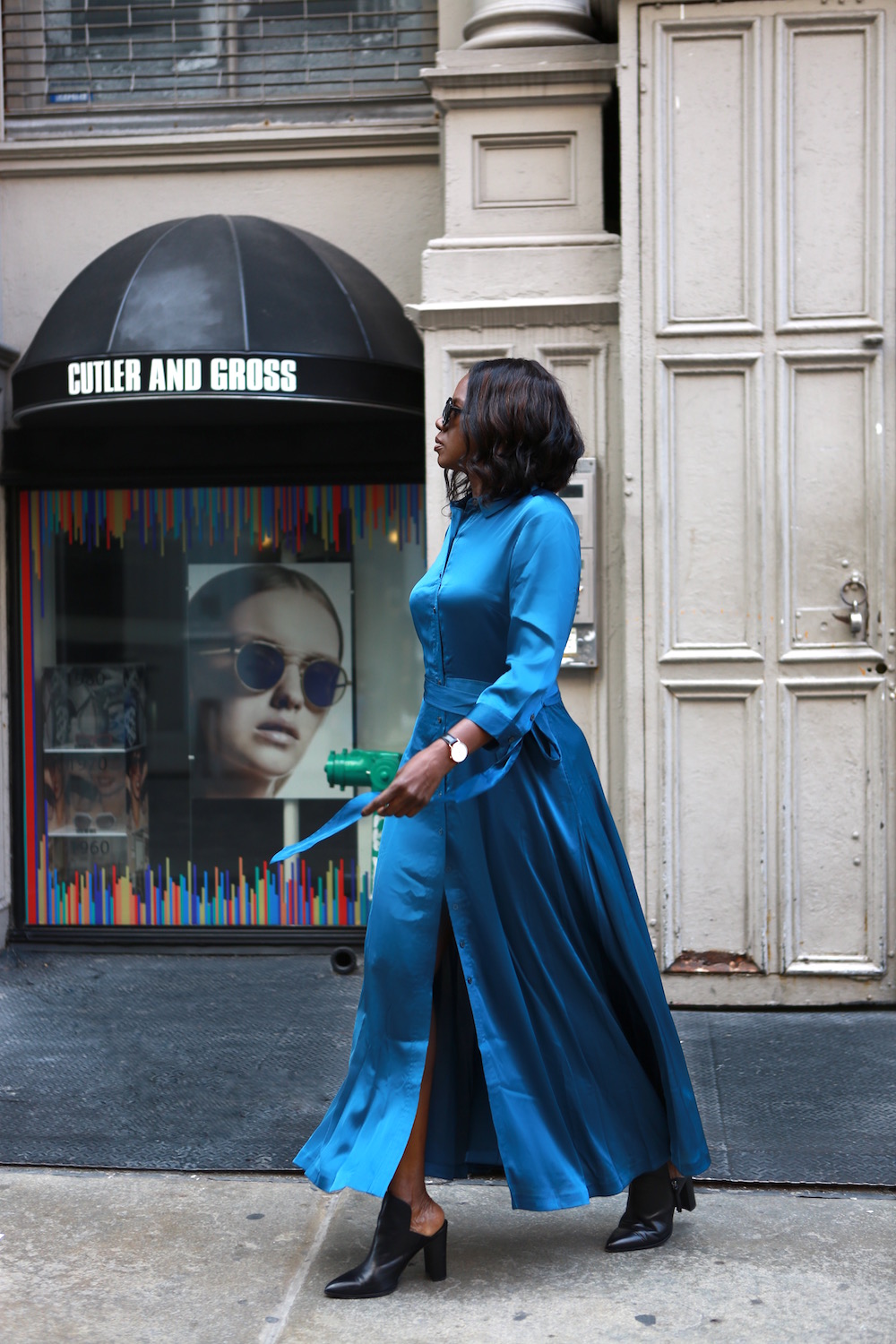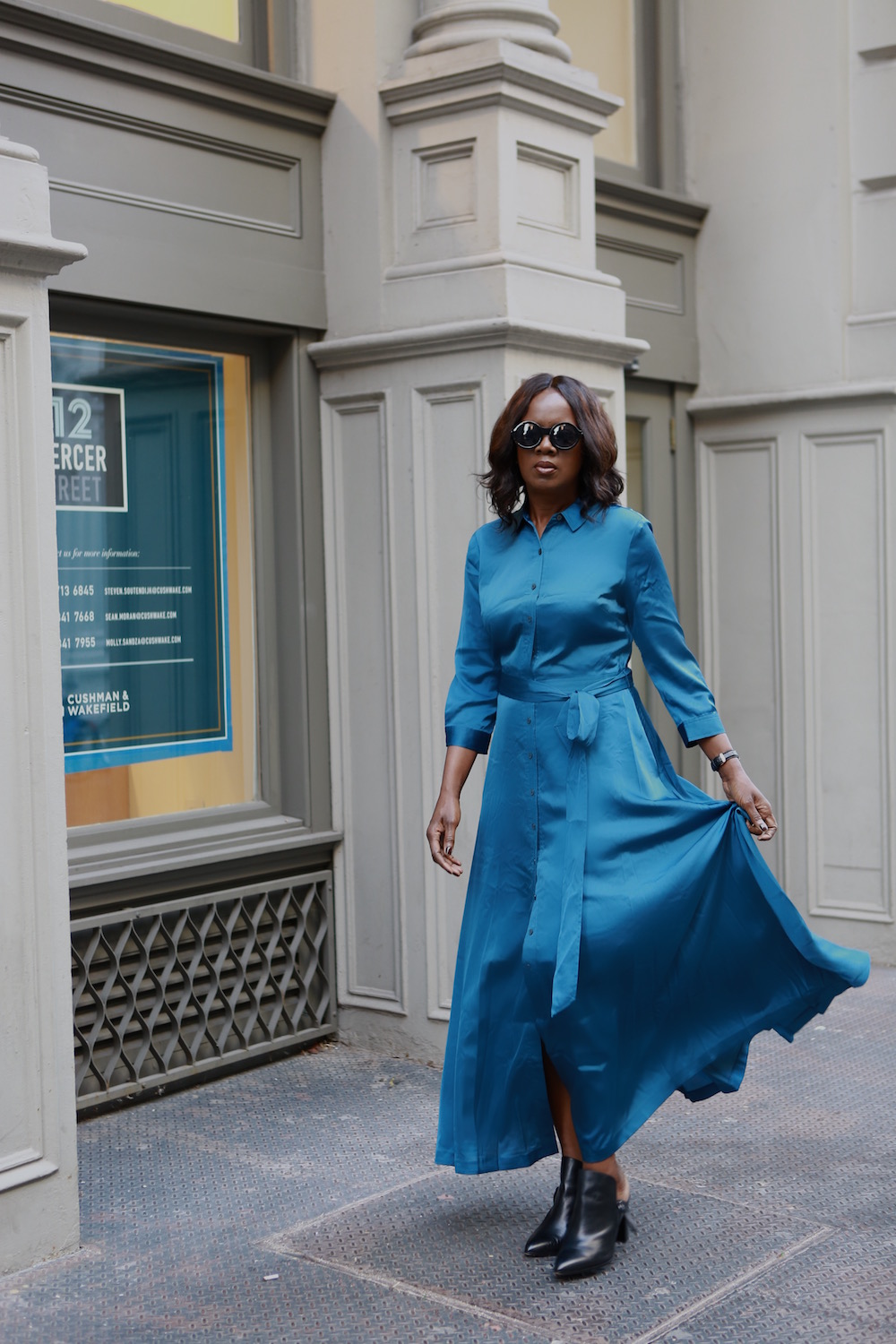 I've linked a few awesome dresses below, that I absolutely adore. They're so diverse in style, that there's something for everyone. Since it's so early on in the season, I'll be back with more dresses, that I will style, in my what to wear for New Years Eve post. Also coming to the blog, my pick on the hottest sweaters of fall/winter 17′, so keep an eye out for that.  I hope you'll enjoyed this post. Is it to early to say Happy holidays? I don't think so.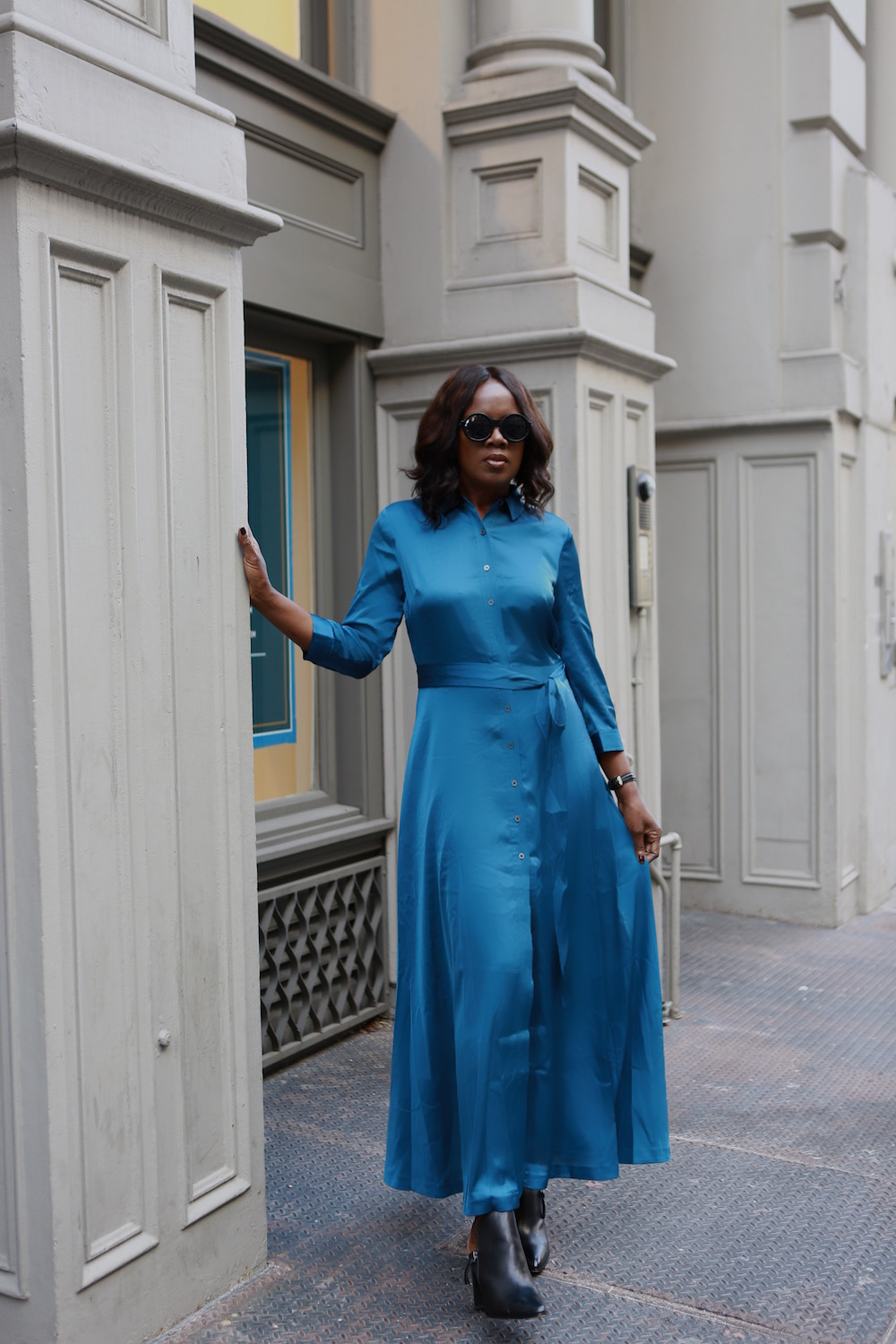 Photo : @Wildnyc
As always loves, until our next stylish encounter…stay inspired.
xoxo