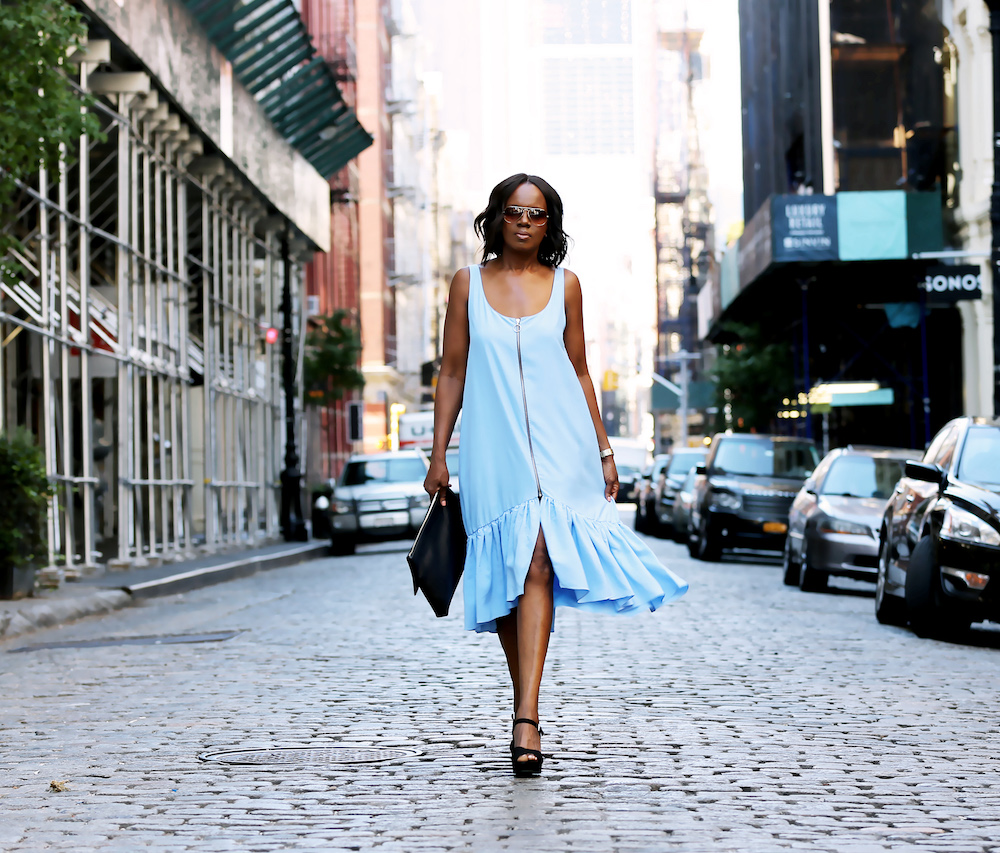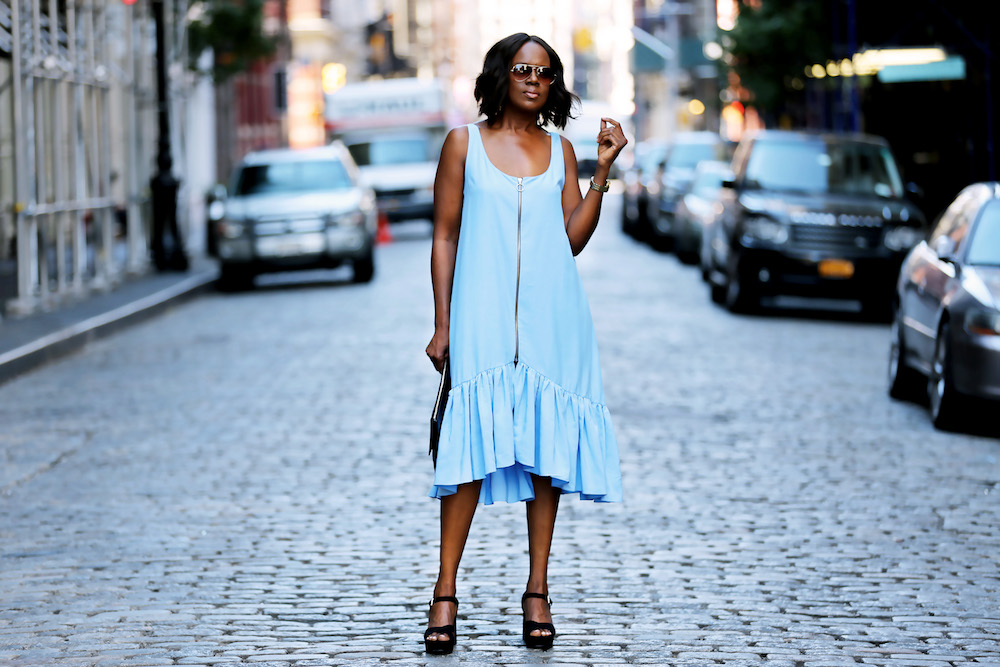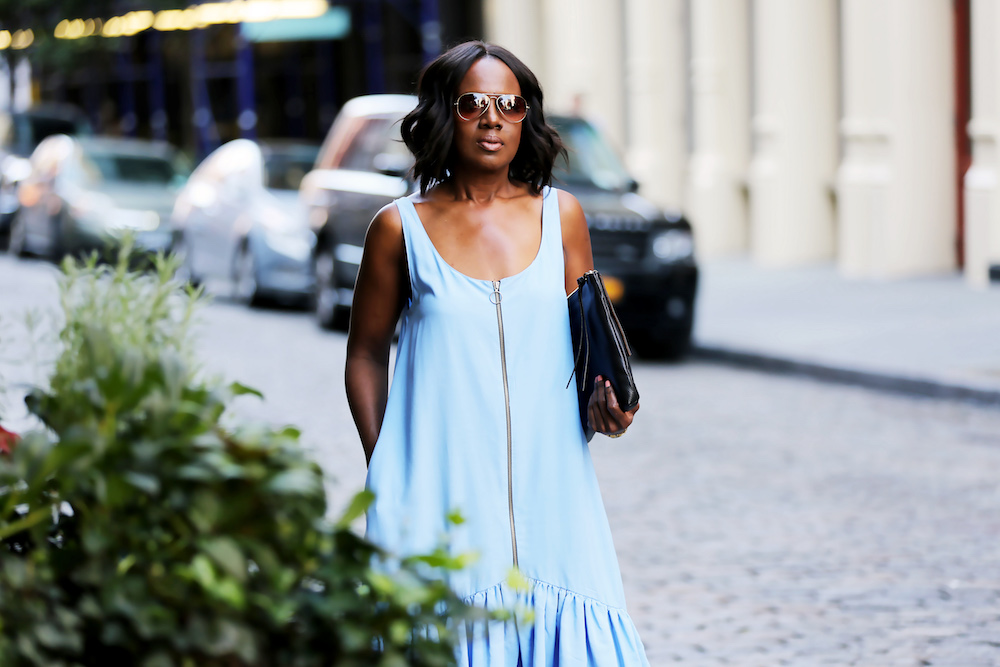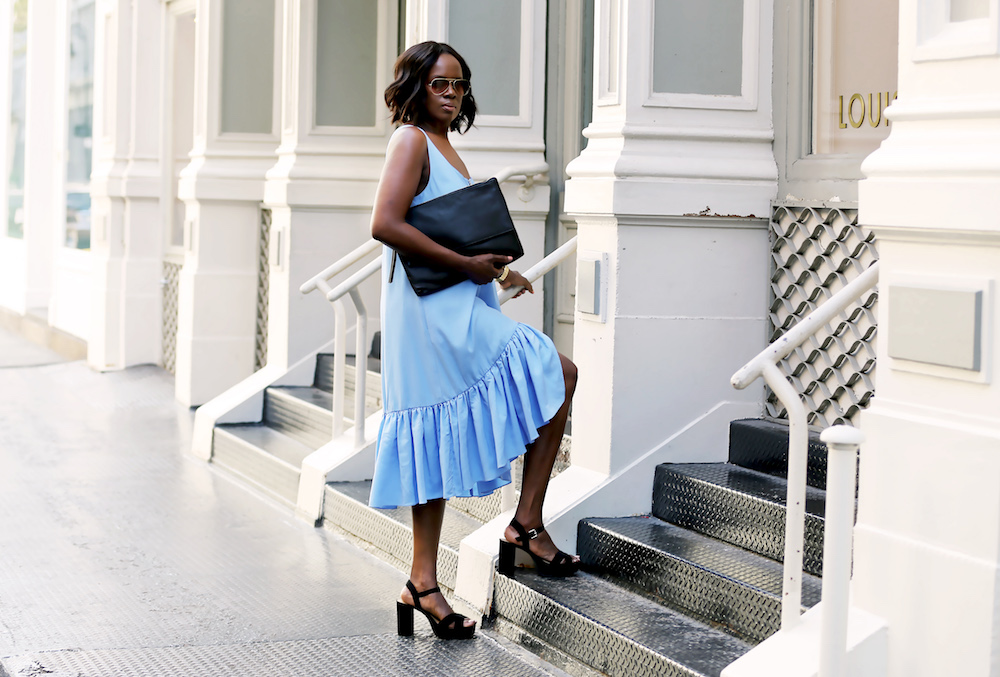 Photography Therealhbmedia
Dress | Sandals | Clutch old: I love this one here and here
Well, its official guys..summers over. With the laborday weekend just behind us, some of us might feel a little blue. I know I know, your probably saying I was the one going on and on about my love affair with fall, but it just seems so final. Even a die hard fall fanatic like myself could get a little misty eyed (haha).
I quickly cheered up when I thought about all the festivies to come, with NYFW just around the corner. Also, the beaches might not be open, but we still have plenty of balmy days ahead. So, I was inspired to style this little number here.
This blue dress is so versatile. It plays well with heels, and will be equally as fun with a pair of trainers. It also fully zips open, which I thought was kinda sexy (imagine the possibilities, I'm just saying) and I just adore the flouncy tapered edge.
On this occasion, I paired it with a chunky platform sandal (which I've seen transitioning into fall looks everywhere) and my go to clutch. As the weather gets cooler, I plan to style it with an oversized sweater and trainers or black turtleneck and boots. I think this LBD has major potential..what do you  guys think?
Until our next fashionable encounter….
As always loves, stay inspired