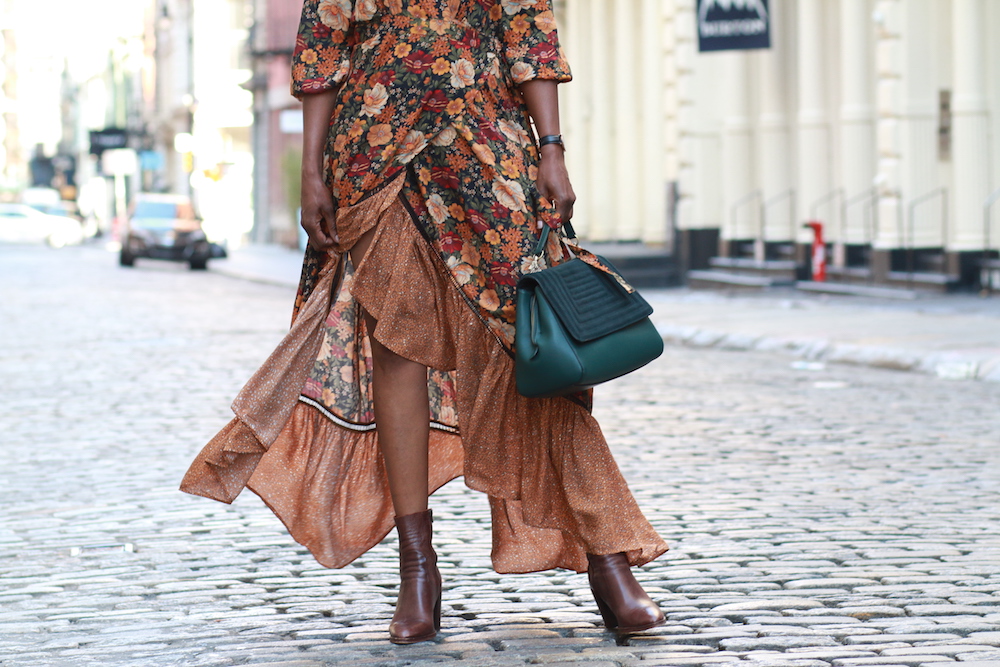 My love affair with fall and all the gorgeous selections of frocks and booties that go along with it, isn't a secret to anyone. It's the middle of August, and I just couldn't wait to do a little mini post about this frock that made my heart pitter patter. The colors reek of fall. Actually, I thought I looked like a harvest basket at first, and I was just fine with that. When I put it on in the store, it just draped on my body like it was made for me, and I knew I couldn't leave without it. The detailing is amazing, and its flows oh so femininely.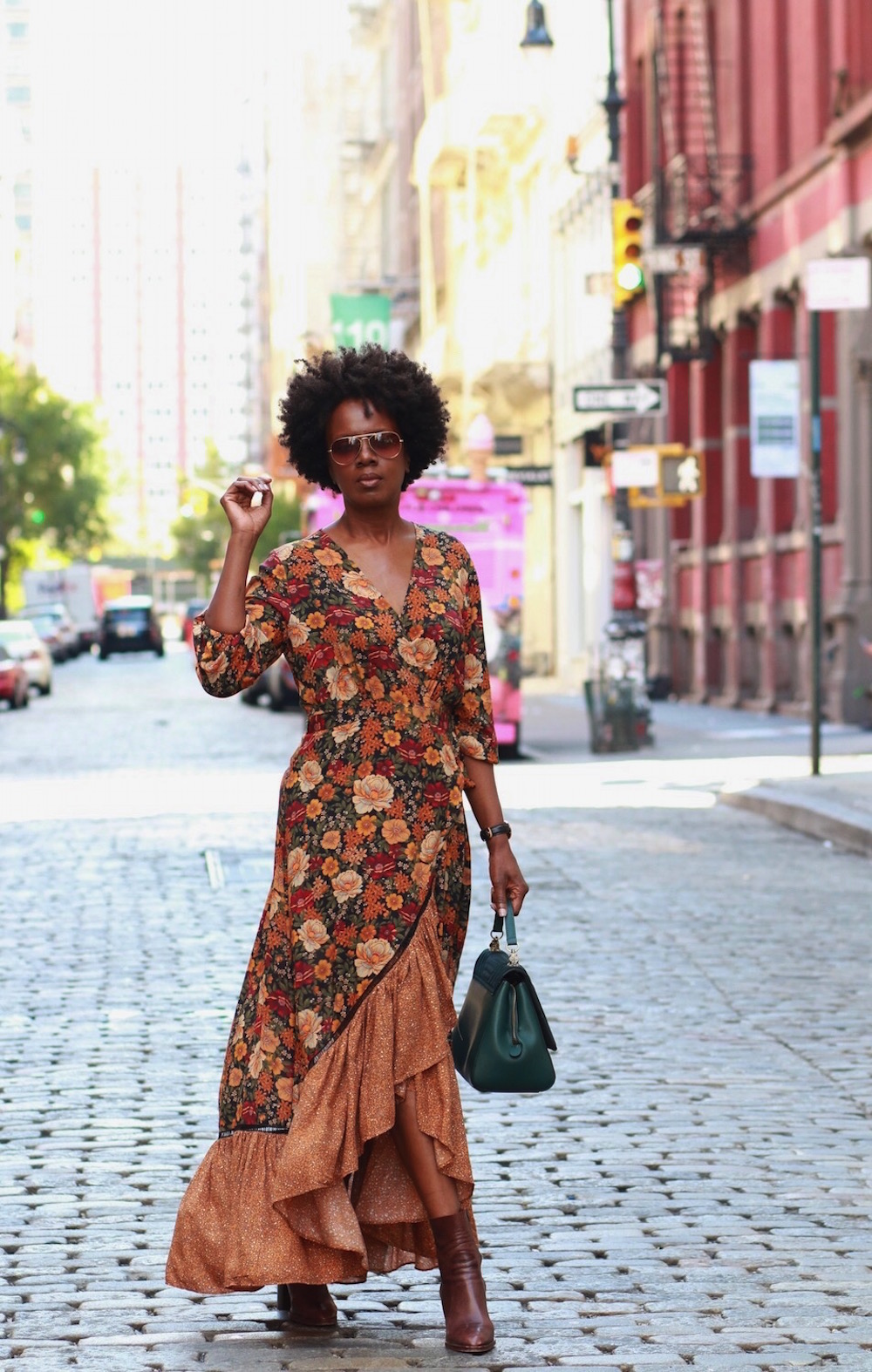 I haven't always been that girl who wore dresses much. I never liked wearing dresses on a day to day, because all the women I seen growing up wore knee length dresses with pumps and or stiletto sandals. When I discovered how awesome I felt in a dress of any length, with booties…I was hooked. There's something very intriguing and sexy about a women in a maxi dress and booties, not to mention if you add a leather jacket..that post will be coming soon.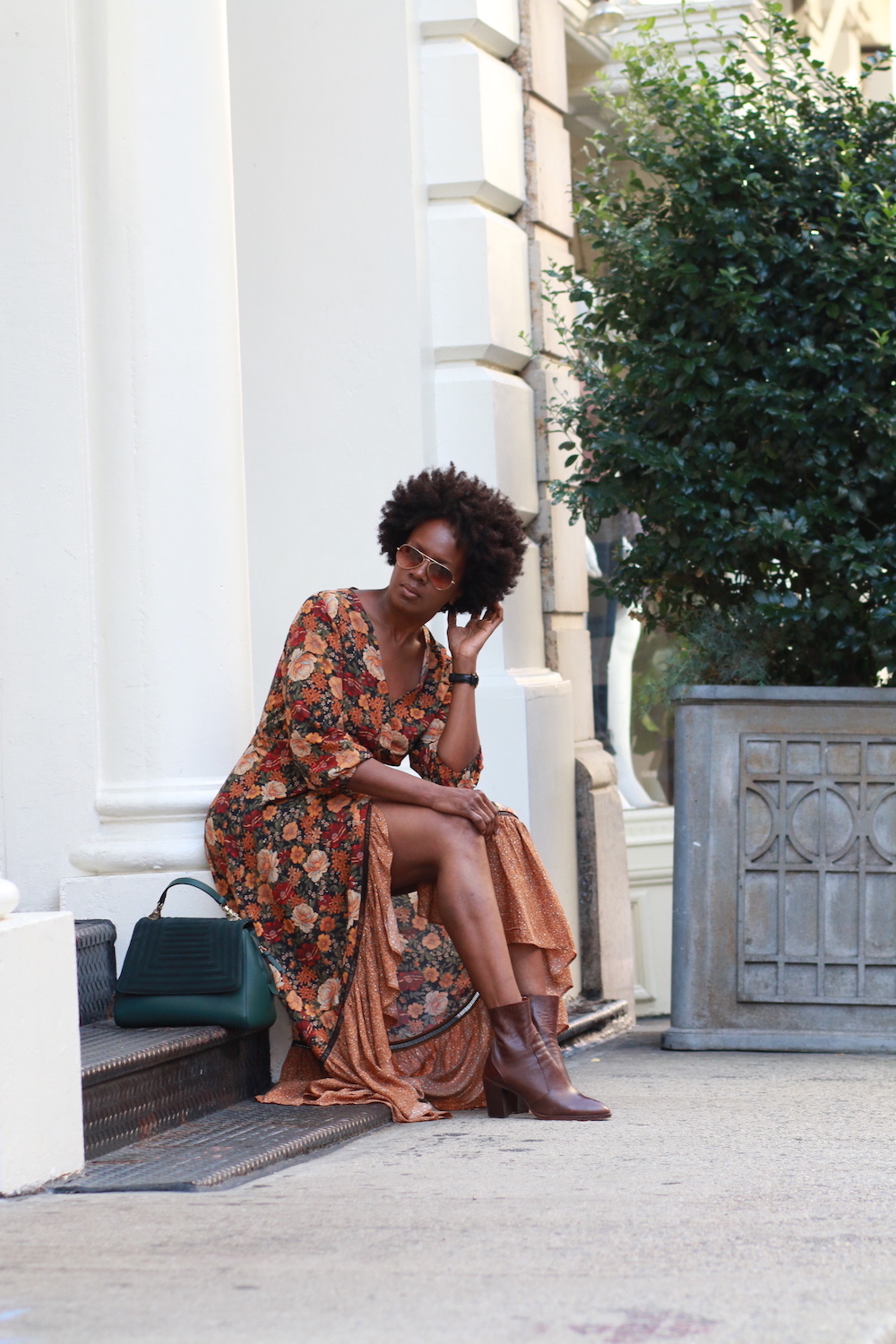 Photos: Rose Lazard
Dress | Booties old; love these here and here | Bag old; similar here and here | Sunnies
Oh fall how I wait with open arms for your arrival. Even as I write this post I'm scouring the net for the perfect pair of black booties. A fierce leather biker jacket just might find its way into my cart also. I've had my eye on one that might set me back a pretty penny, but it'll be with me for many, many years to come. Another thing that I love about fall is the crisp sunny days, falling leaves and that back to school feeling, even though I'm so not a student. Fall you're my favorite season, but don't tell the others.
xoxo