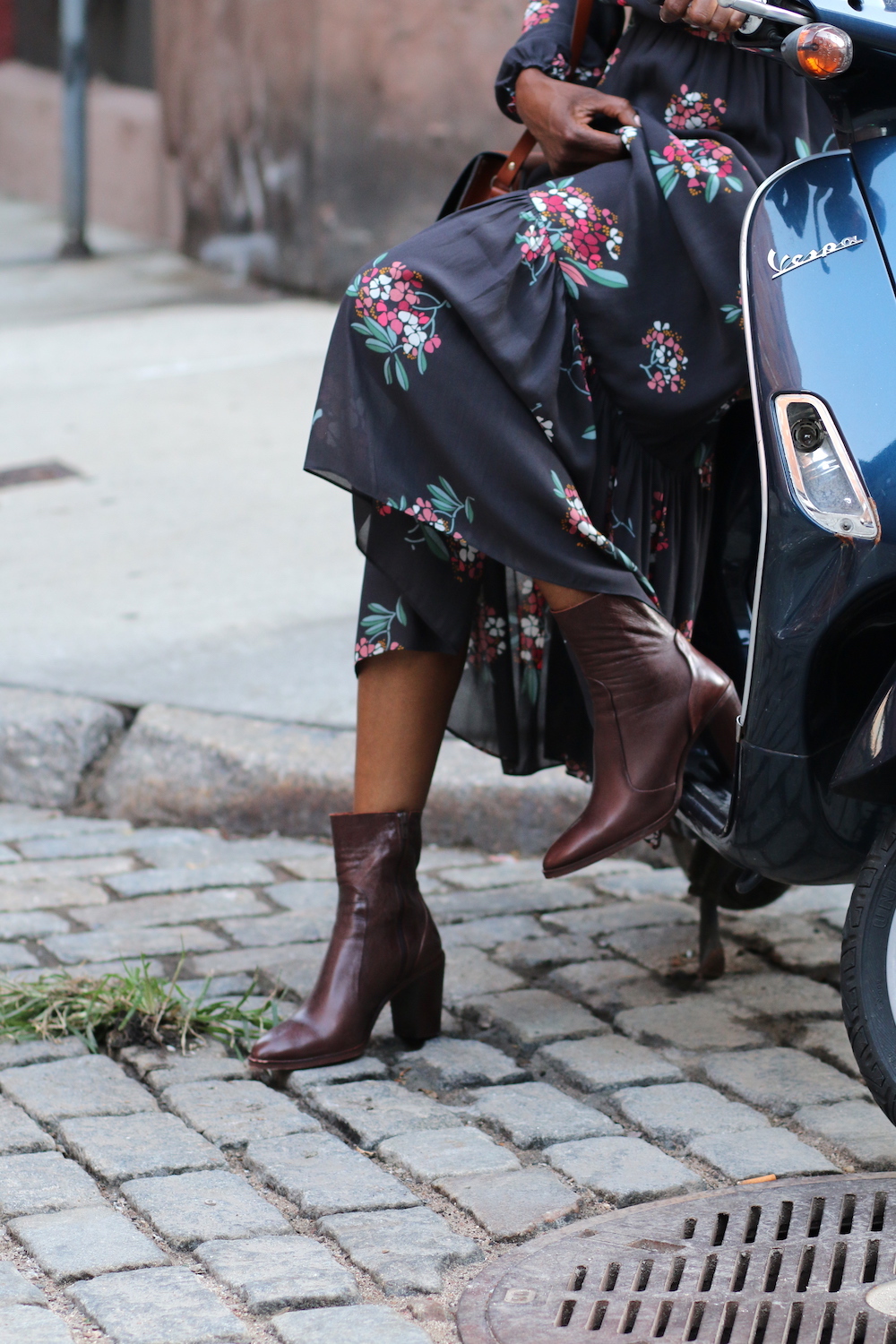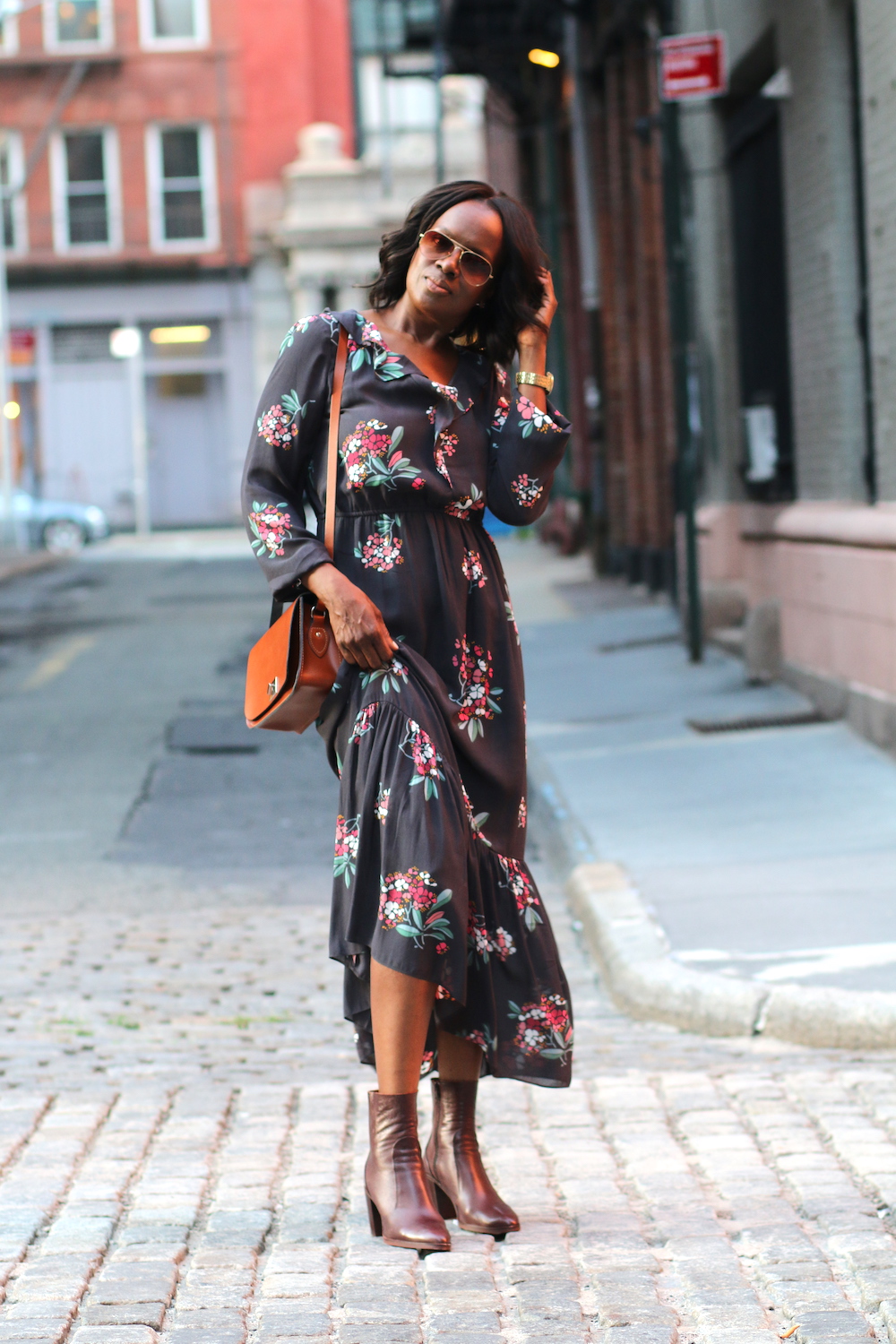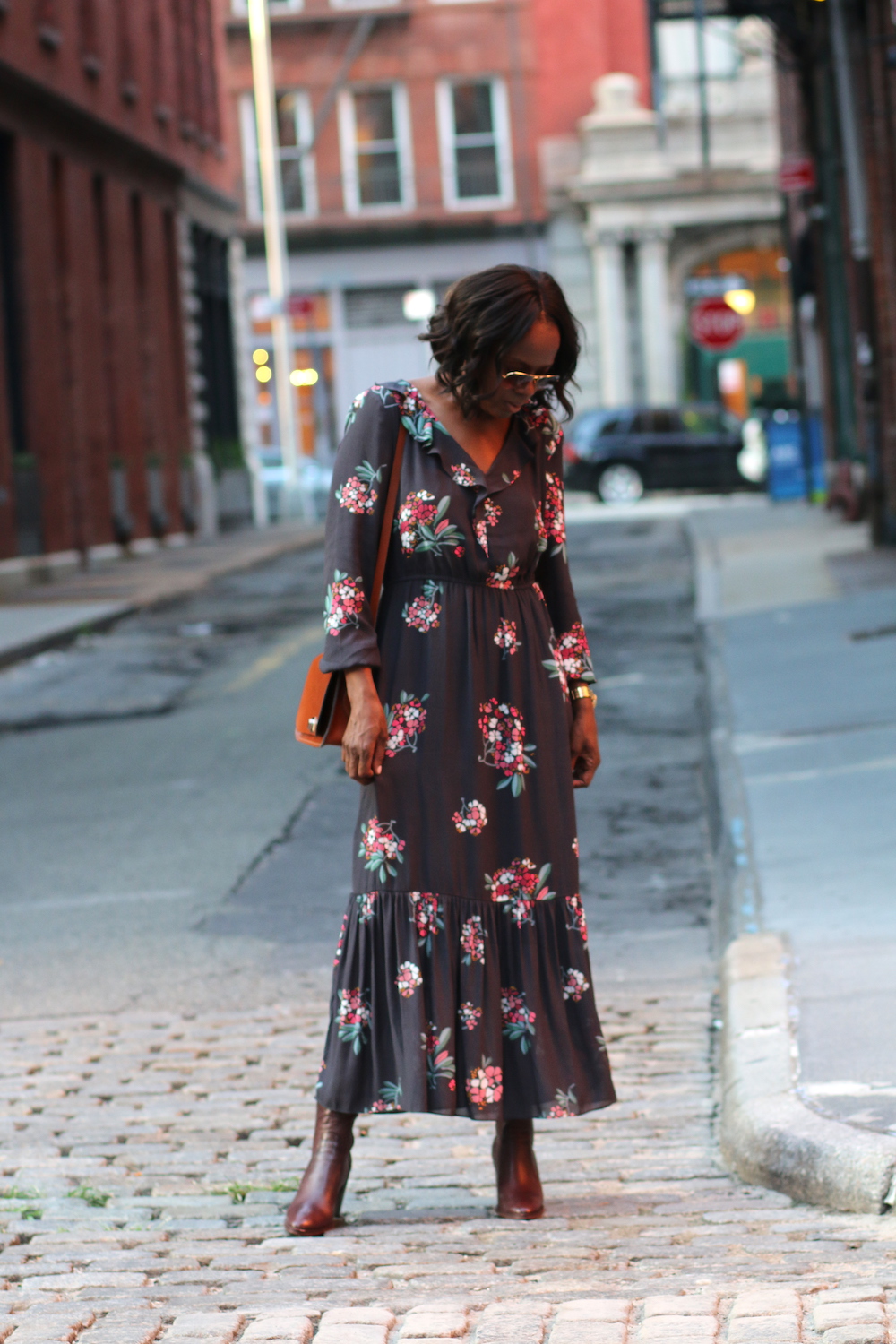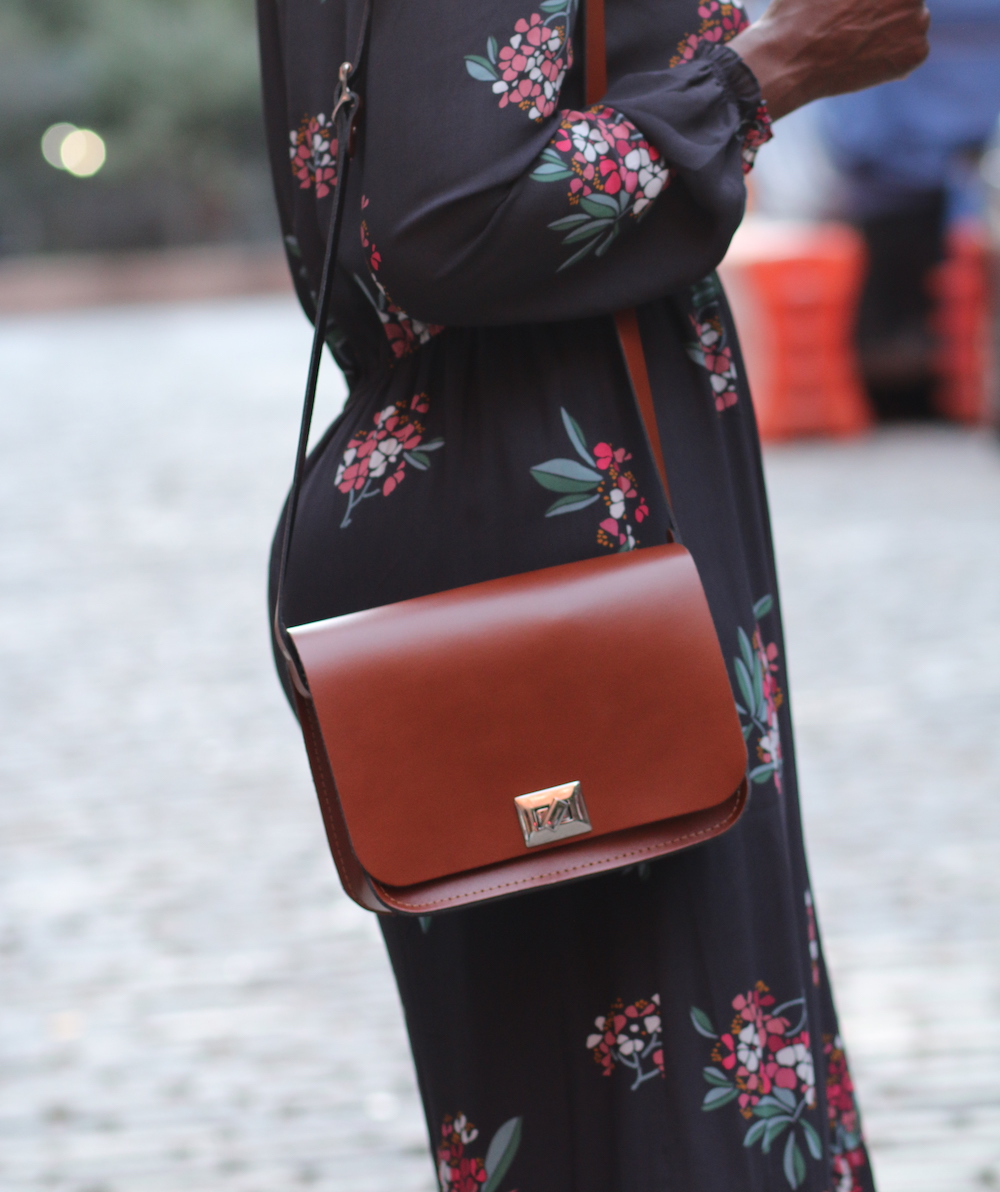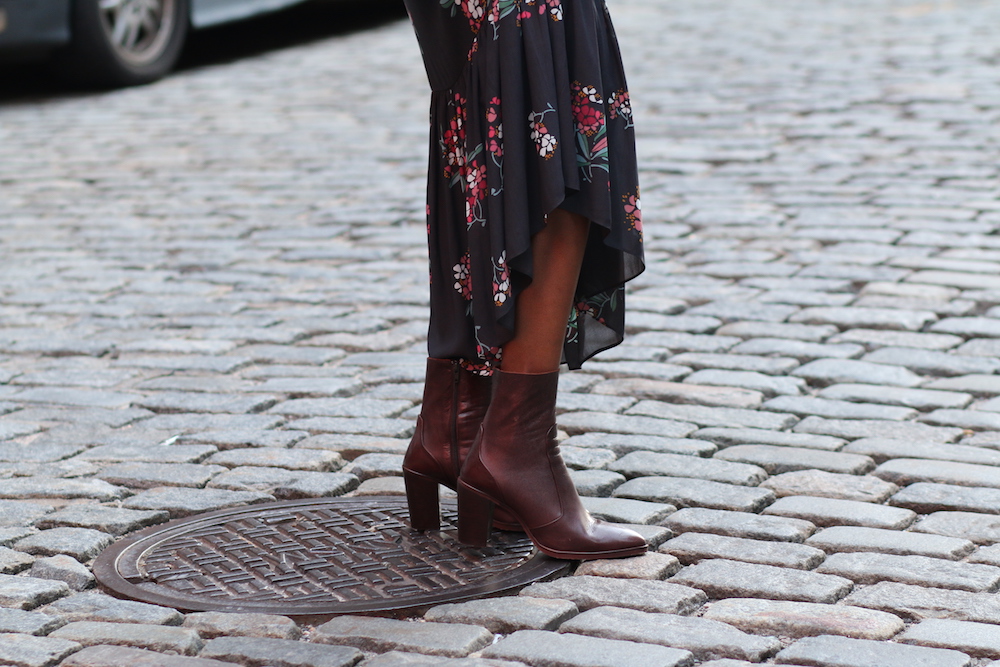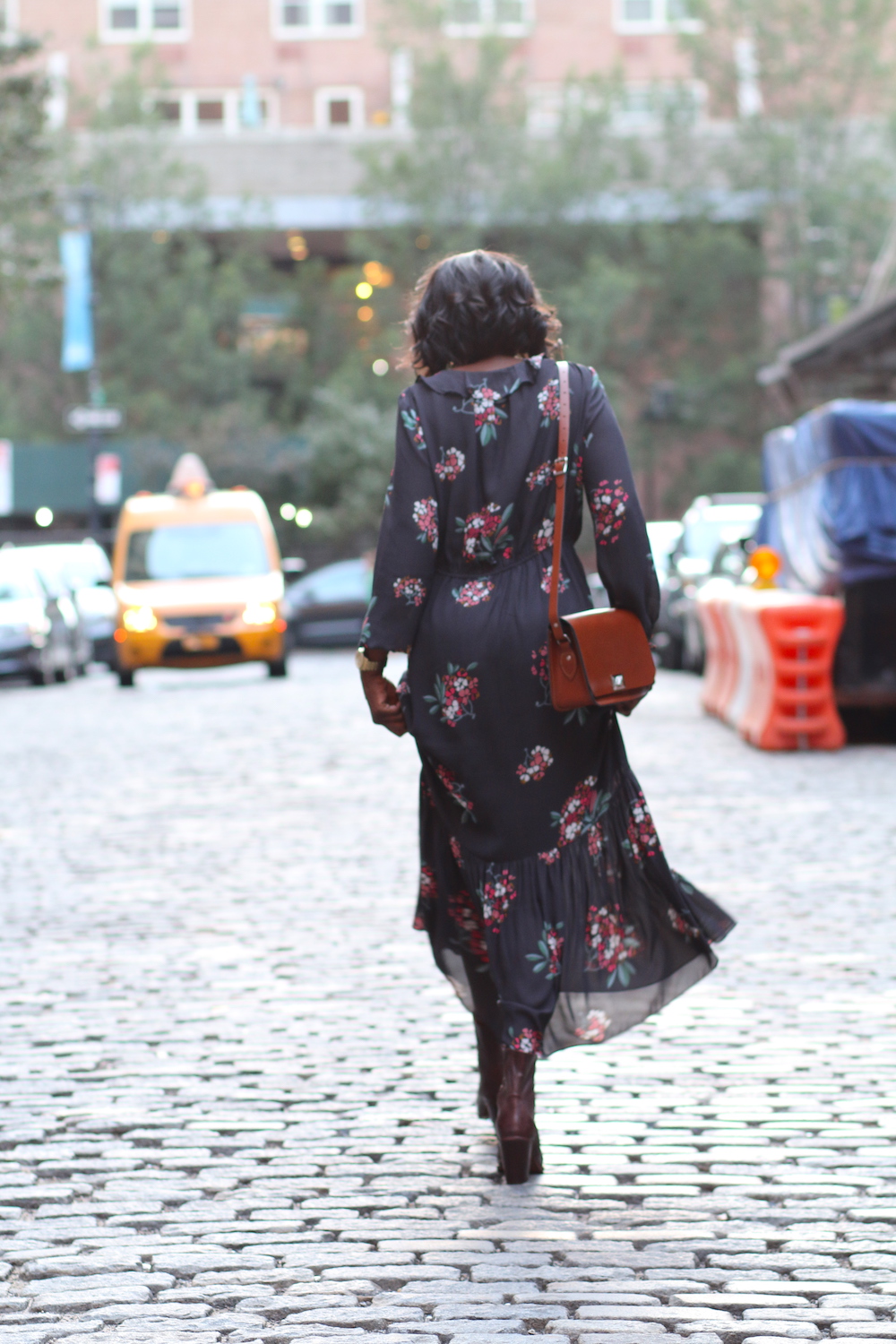 Photographer Rose Lazard
Are you guys over the heat waves that have become the norm for summer 2016? I know I am, and I'm ready for fall and all its cool breezy glory. If your like me, you can't wait to rock moto jackets, boots, sweaters and did I say BOOTS! (smiling from ear to ear)
As soon as we got a glimpse of relief from the heat here in NYC, I had to share this wonderful frock I found. Its flirty, fun and as comfy as a nightgown.  I don't know if that last description is a selling point though (chuckles).
I just love it so much, I could literally live in it. If you're thinking about other ways it could be styled, I definitely see it paired with sandals on a cool summer night. But, since I'm so excited about fall, I paired it with these booties and a versatile saddlebag, for an effortless go  anywhere look.
Ladies, I believe you just can't go wrong with a good frock. There are some many ways to style them. How would you werk yours?
As always love, stay inspired