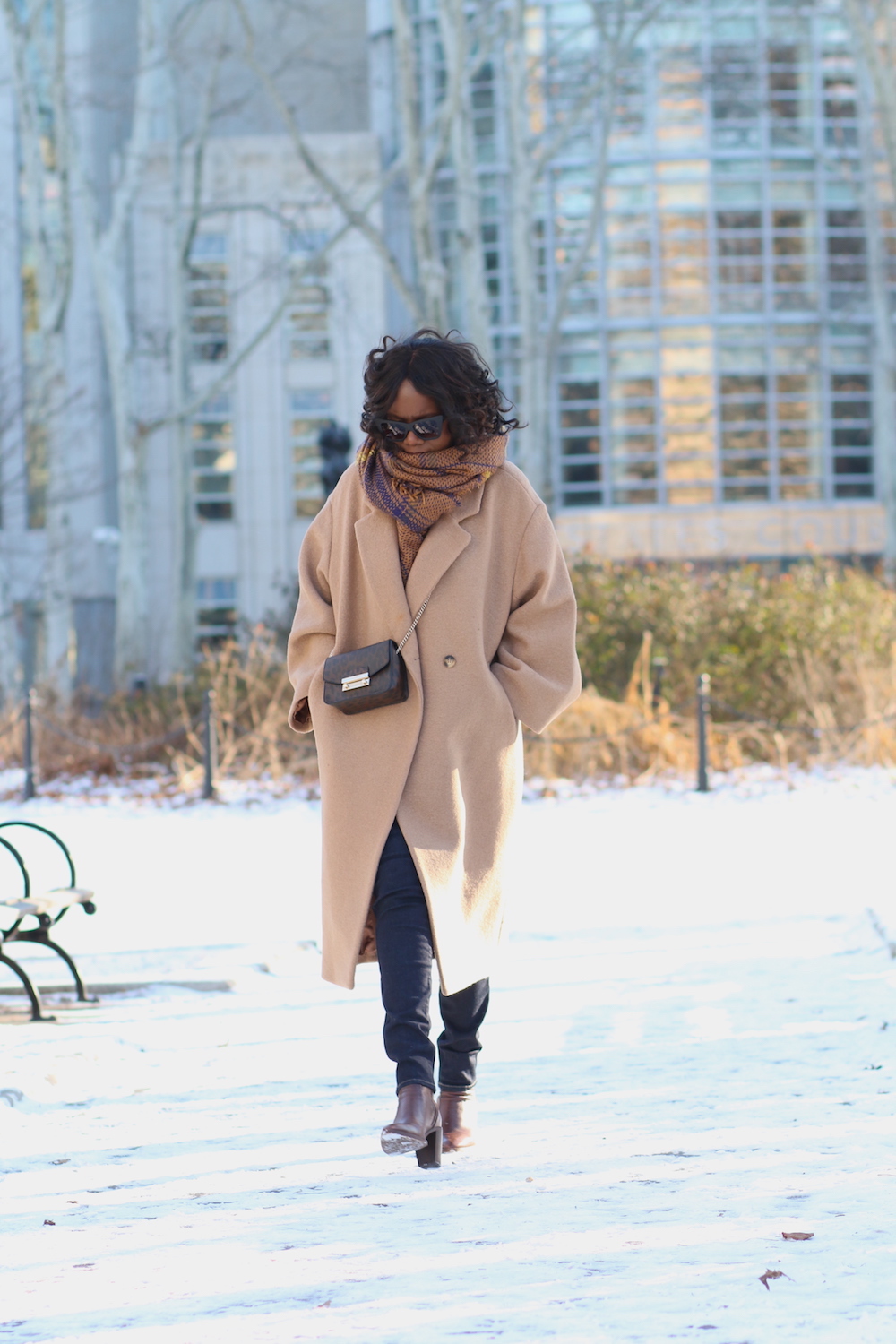 Happy New Year! NYC welcomed in 2018 with bone chilling temps. The past few days have seen record lows for the holiday season, and doesn't look like it's changing anytime soon. I really have to step up my winter wear. Well, being born and raised in New York,  I thought I was used to the cold, but I think that I'm getting soft with age, because it was just to much for me to bare..lol.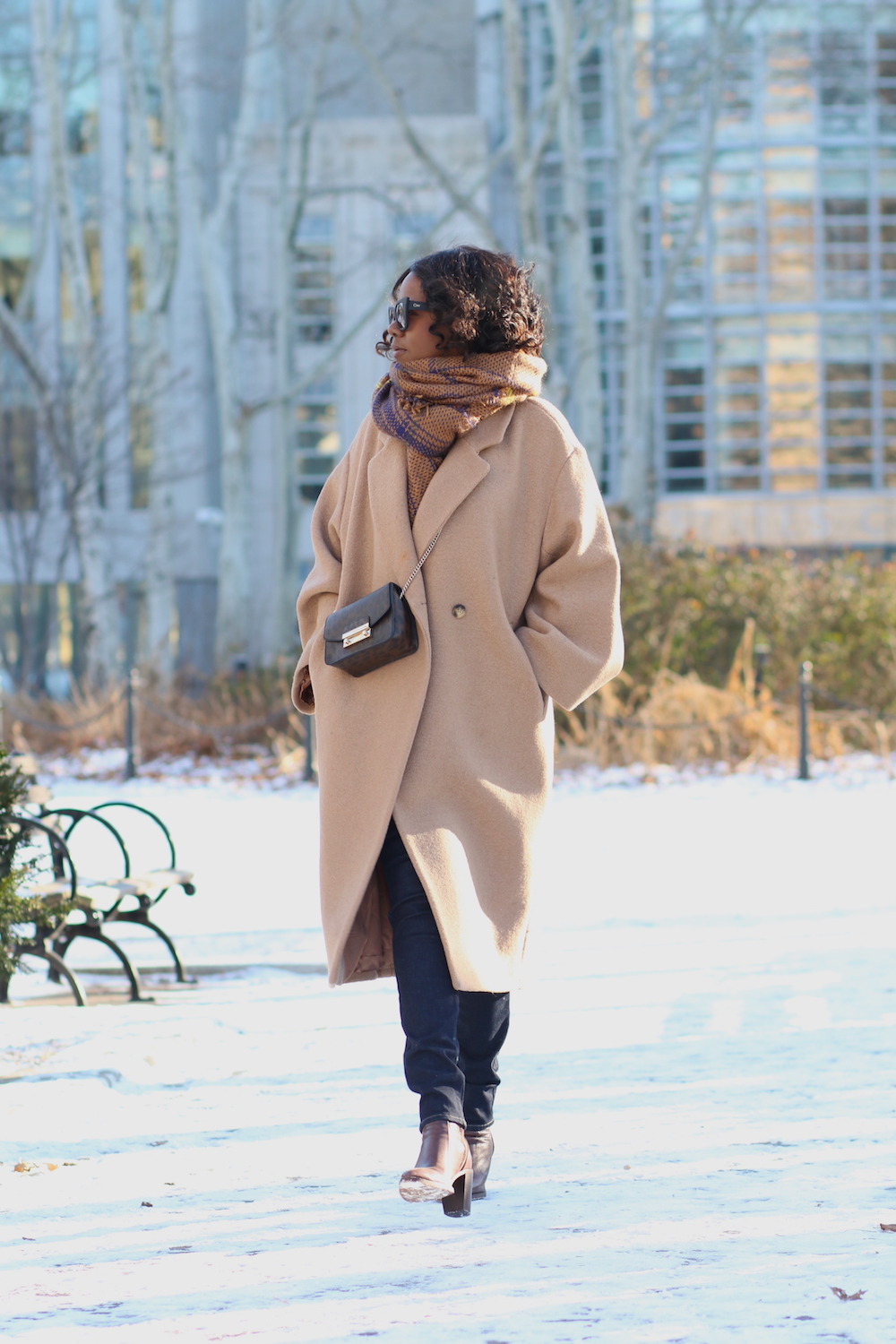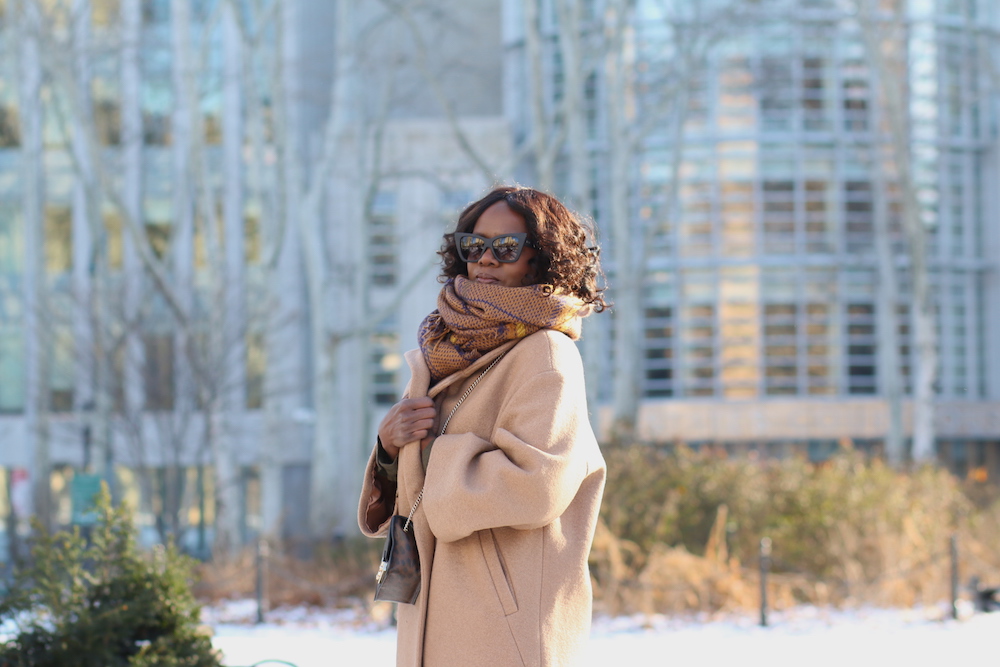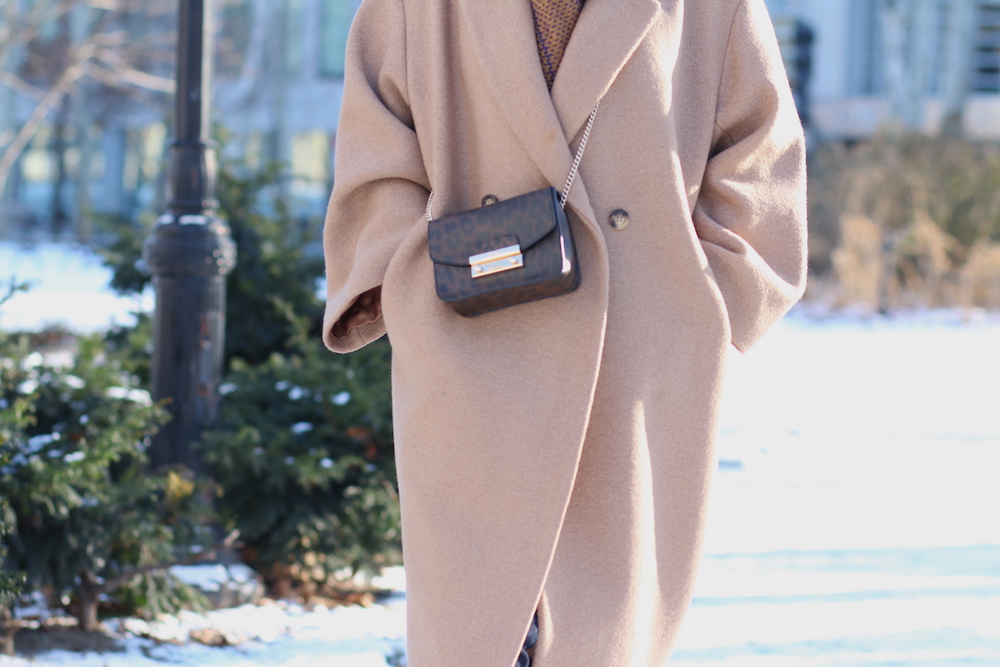 The upside to the cold is the crispness of the air. I always feel like the colder it is, the fresher the air is in a big city like this. The downside is, I couldn't feel my extremidies when I was shooting this look. I mean it was brutal out in these New York streets.
What I can say is, the rest of my body was definitely warm in this pure wool coat that I scored at H&M last year. It's not only super warm, but very stylish as well. I'm also loving this blanket scarf…I'll be wearing this baby often.
But wait..can we talk about this cute little bag? It was love at first sight when I laid eyes on it. It's the perfect size to fit my iPhone 7plus, but still cute enough to fit into the mini bag category. The animal print on the deep chocolate color was also a major attraction for me. The exact same bag is available here, and its on sale.
Frigid temps, snow and gusty winds are all a part of NYC winters, and I'm not gonna complain. I live in the best city in the entire world. What more can a girl ask for..well maybe just a few fab pieces to get through the season in. 😉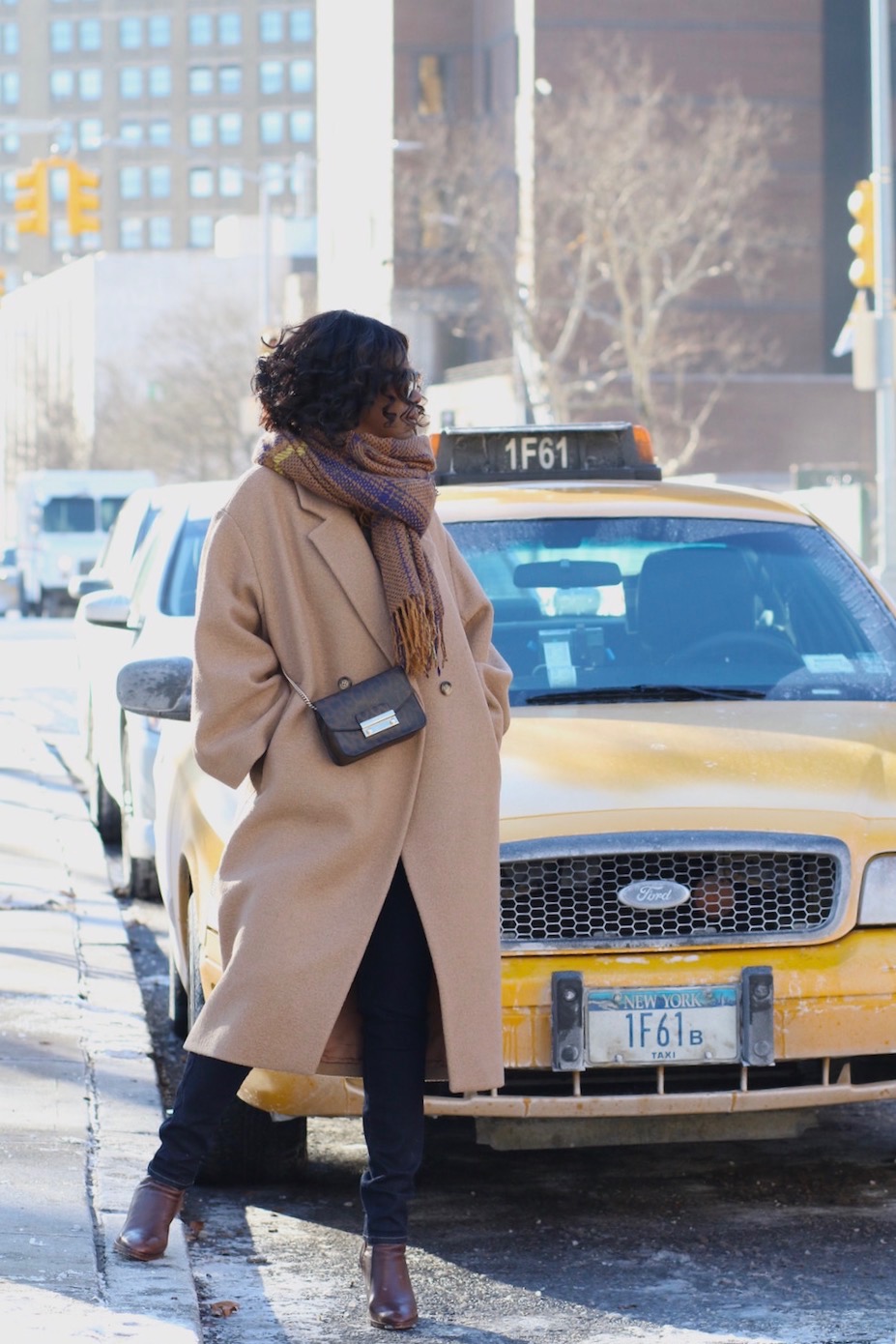 Photo: Rose Lazard
Until our next stylish encounter…as always love, stay inspired.
xoxo