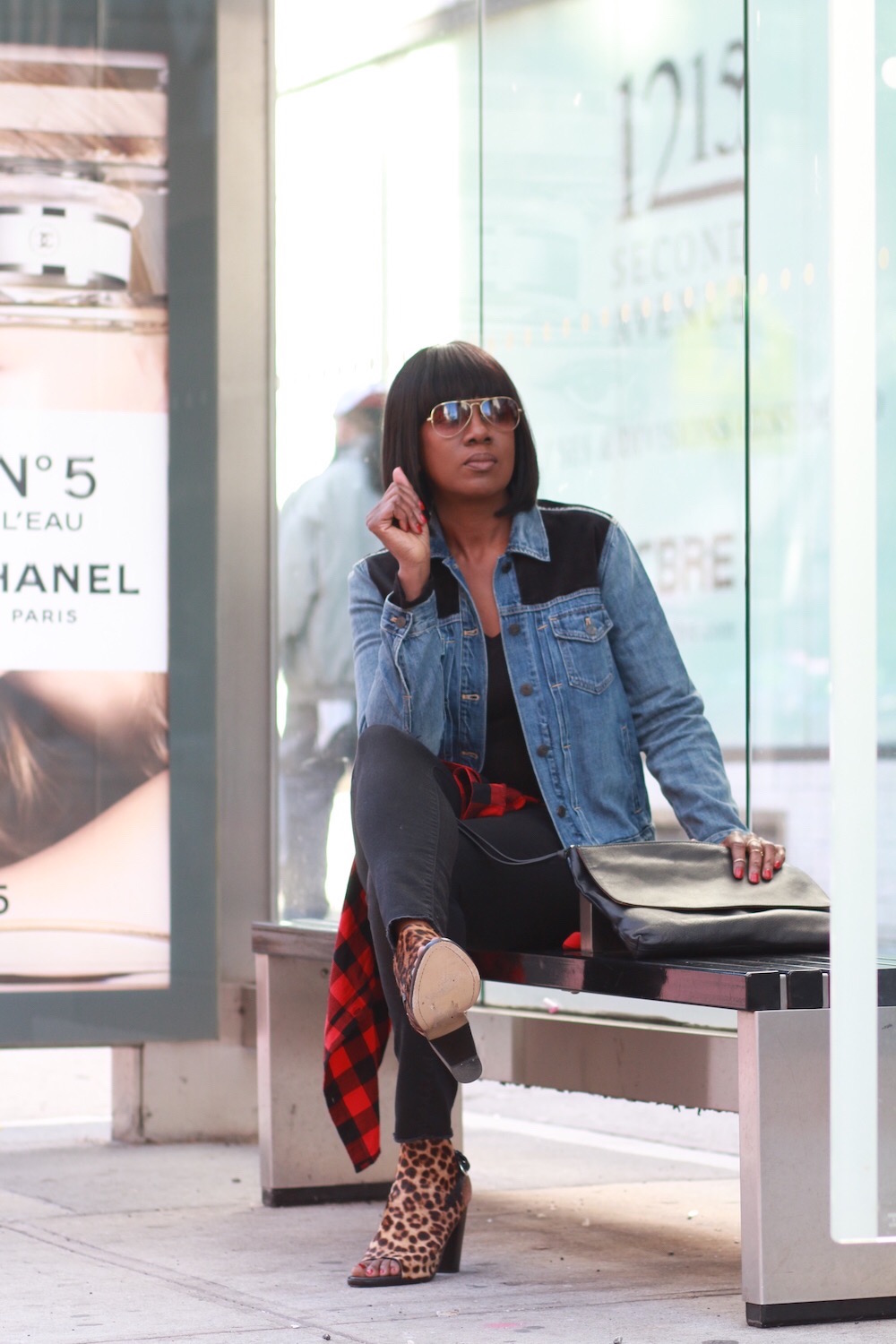 This is my first post of 2017..Happy New Year all!  I thought that I would style an outfit, like in most of my past post..that represents what you would find me wearing on most days. Although I like to dress up as much as the next girl, I love what I call, a good casual chic look. Since I'm always working in some capacity, whether out and about scouting locations or meeting up with friends or potential business partners for brunch, my goal is usually comfortable, mixed with a side of ready for anything.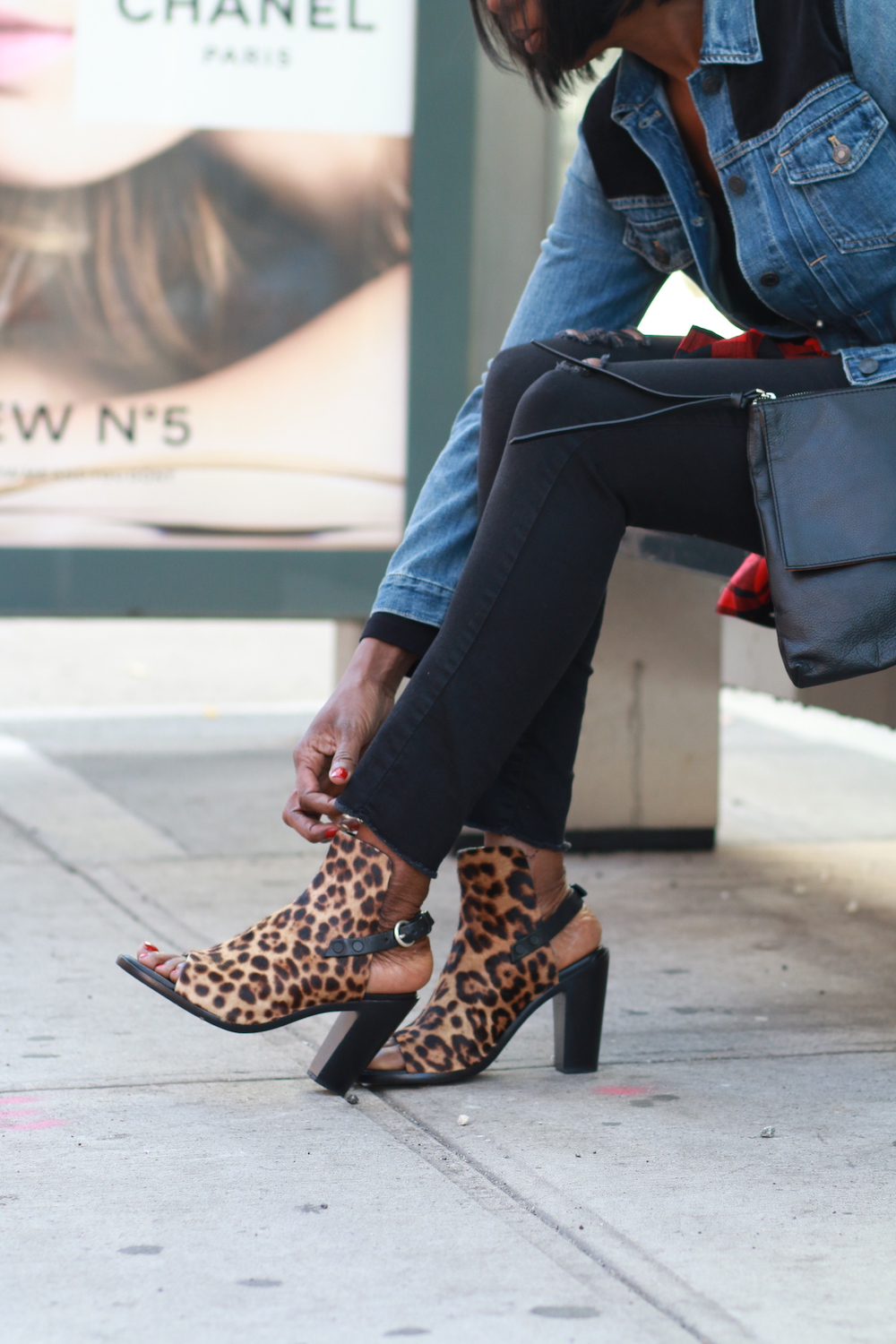 I'm that girl who needs to start with my shoe when putting an outfit together. Once I have a good shoe in play, it's so much easier to build a outfit out from there. These sandals need no introduction. They possess everything that I love in a shoe..I just can't say enough about how much I love these.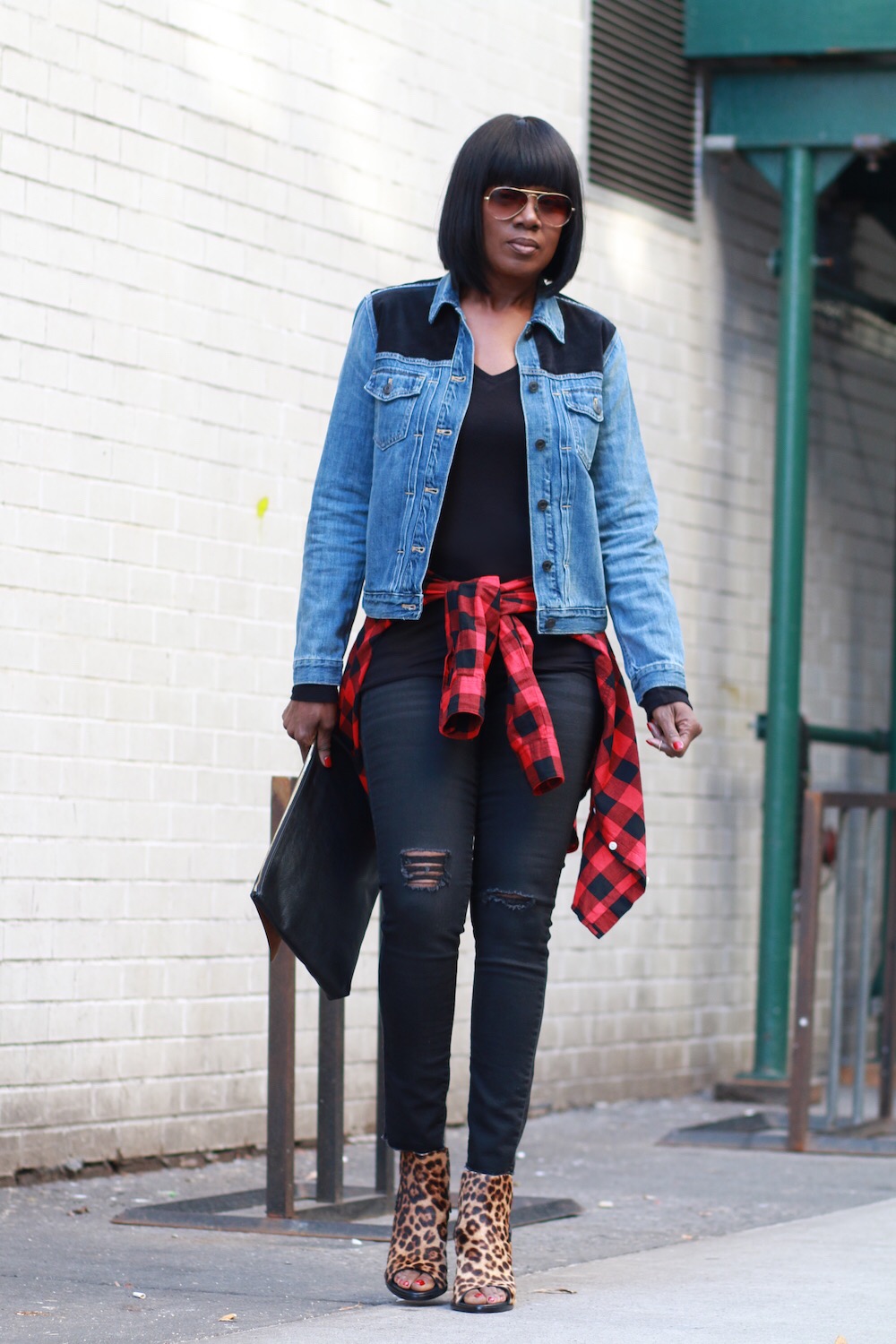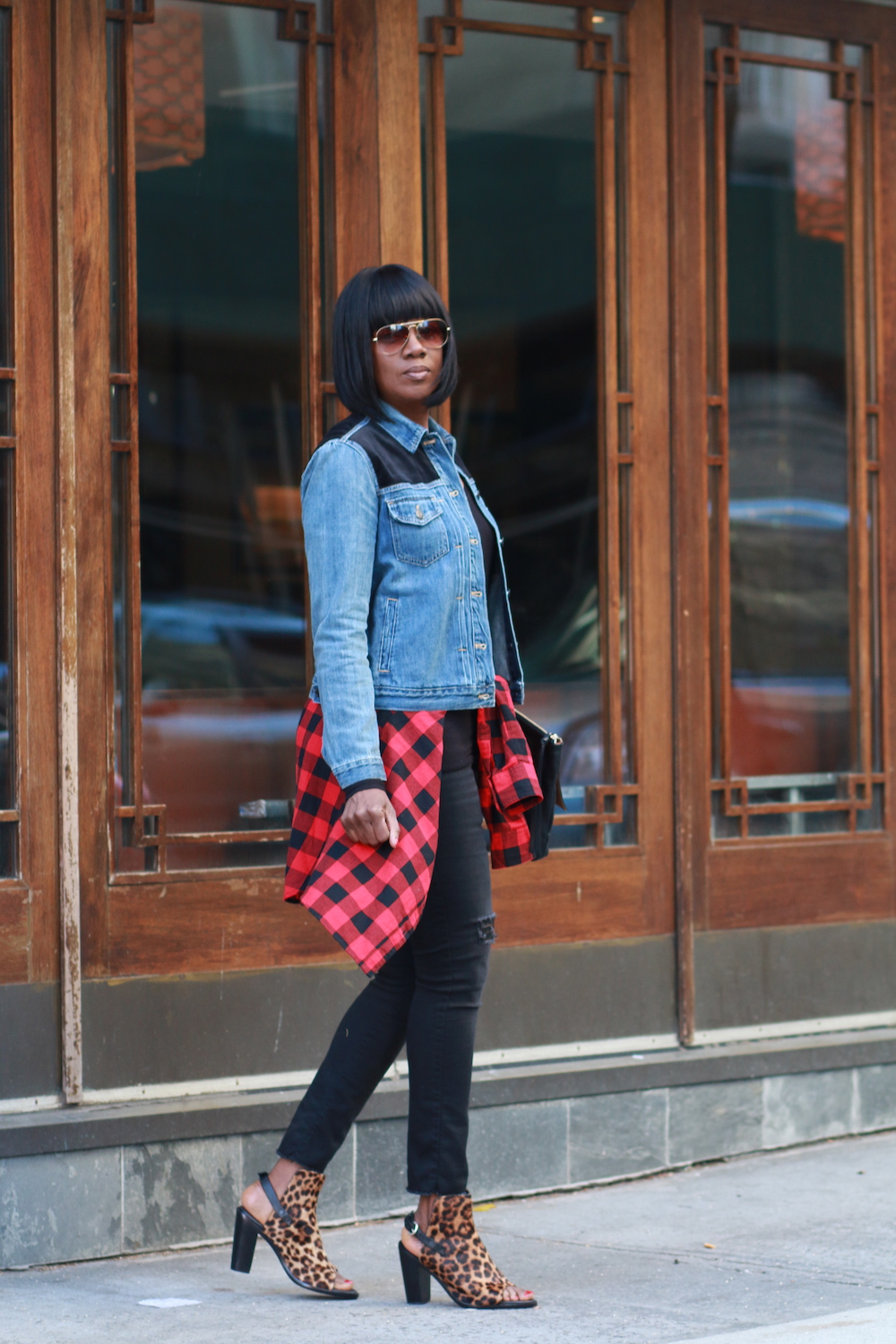 Jeans are a staple in my wardrobe, and black jeans always work, even where jeans might not be appropriate (even though I don't know where that would be). So, I paired these babies with these distressed black jeans. Also, during the colder months, layering is key and I absolutely love throwing denim jackets under my coat or wearing them alone when the weather is about sixty degrees in December, like it was when I shot this look.
Photos: Rose Lazard
Shoes | Jacket | Jeans | Plaid Shirt
I hope this look inspired you to put together your own version of what I call a long day, longer nights look.
Until our next stylish encounter…as always loves, stay inspired