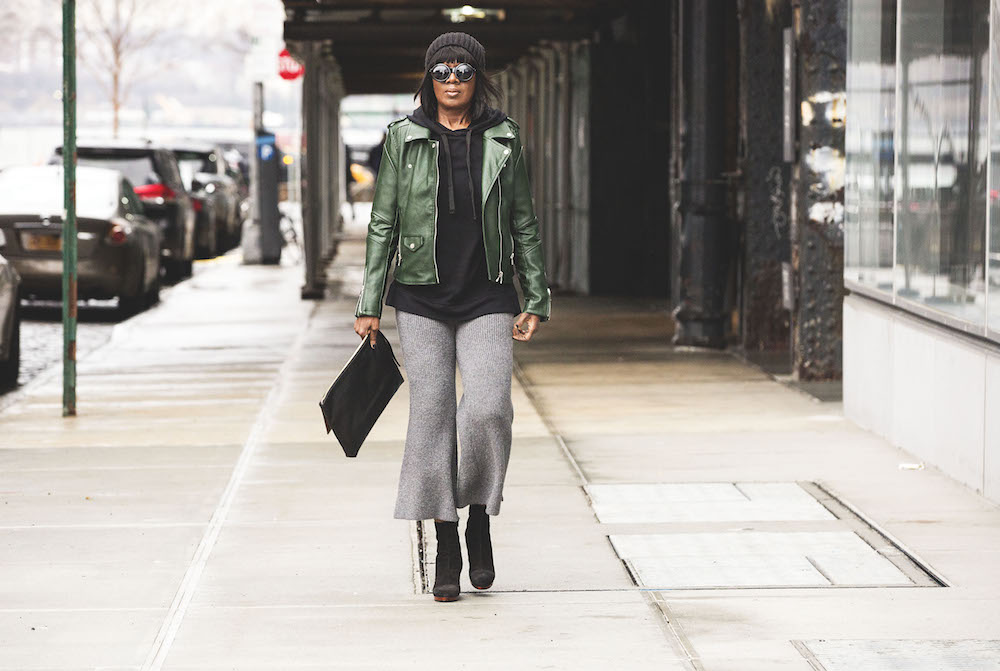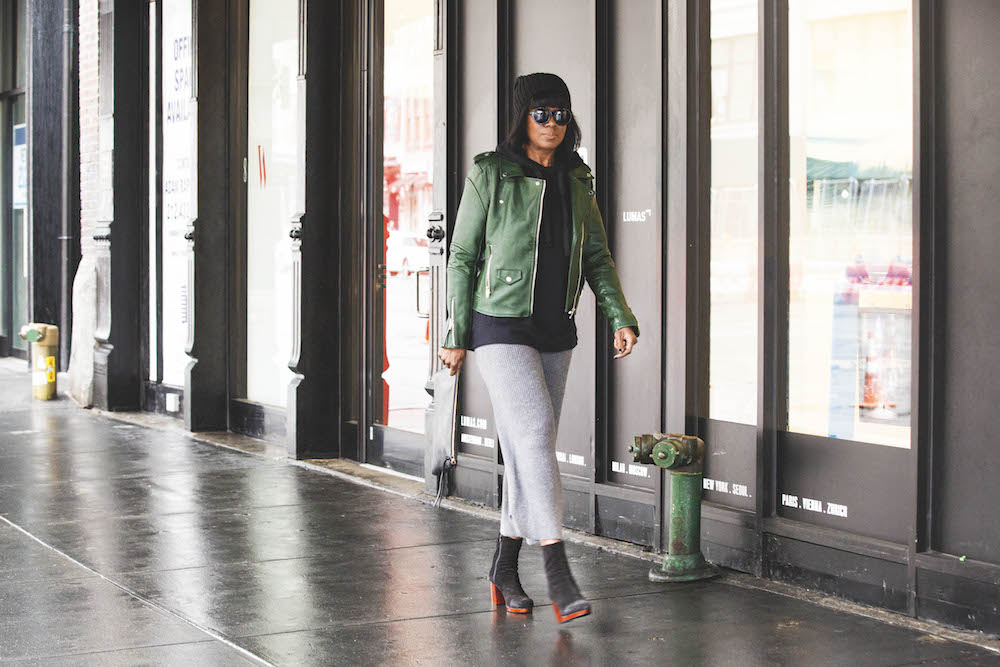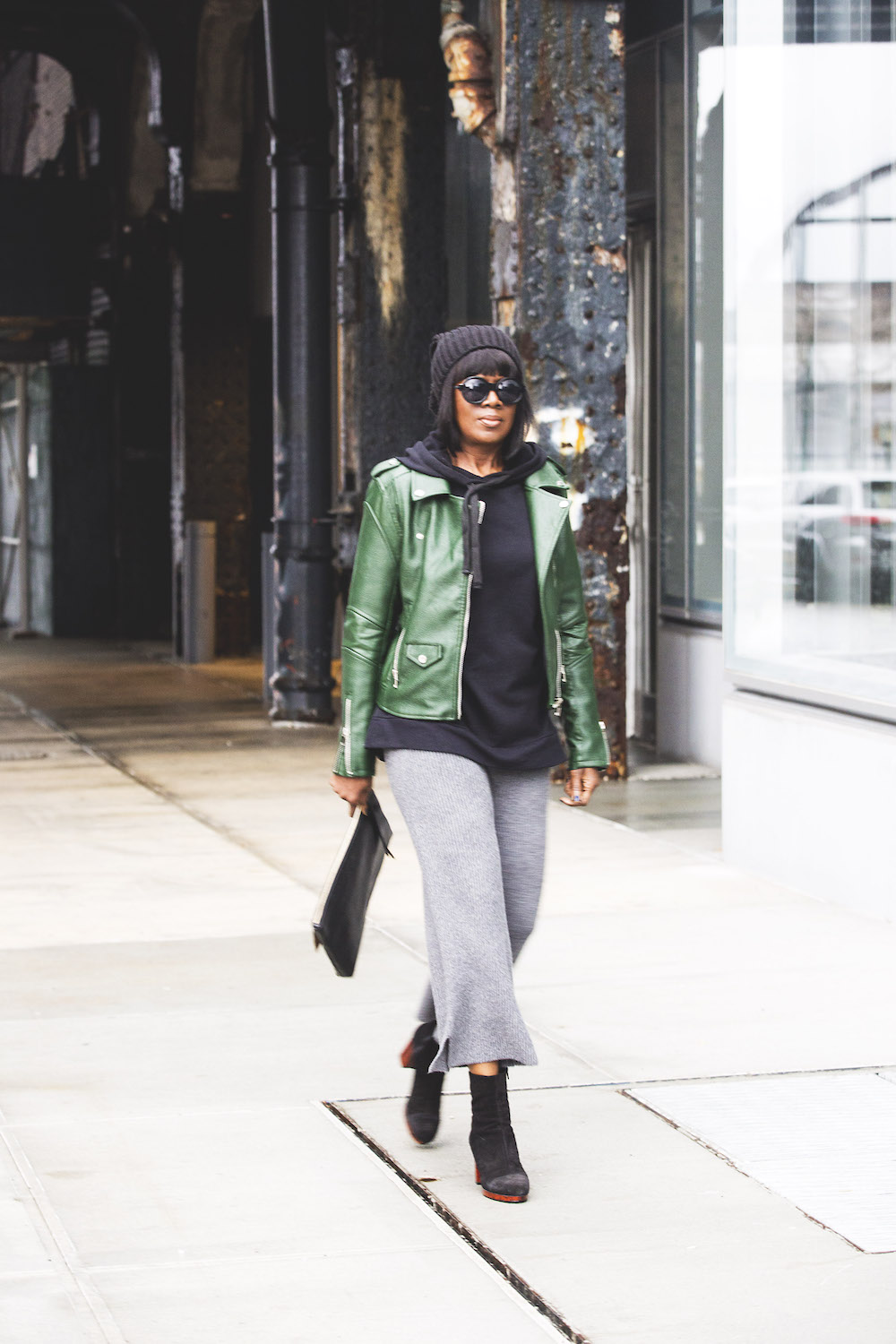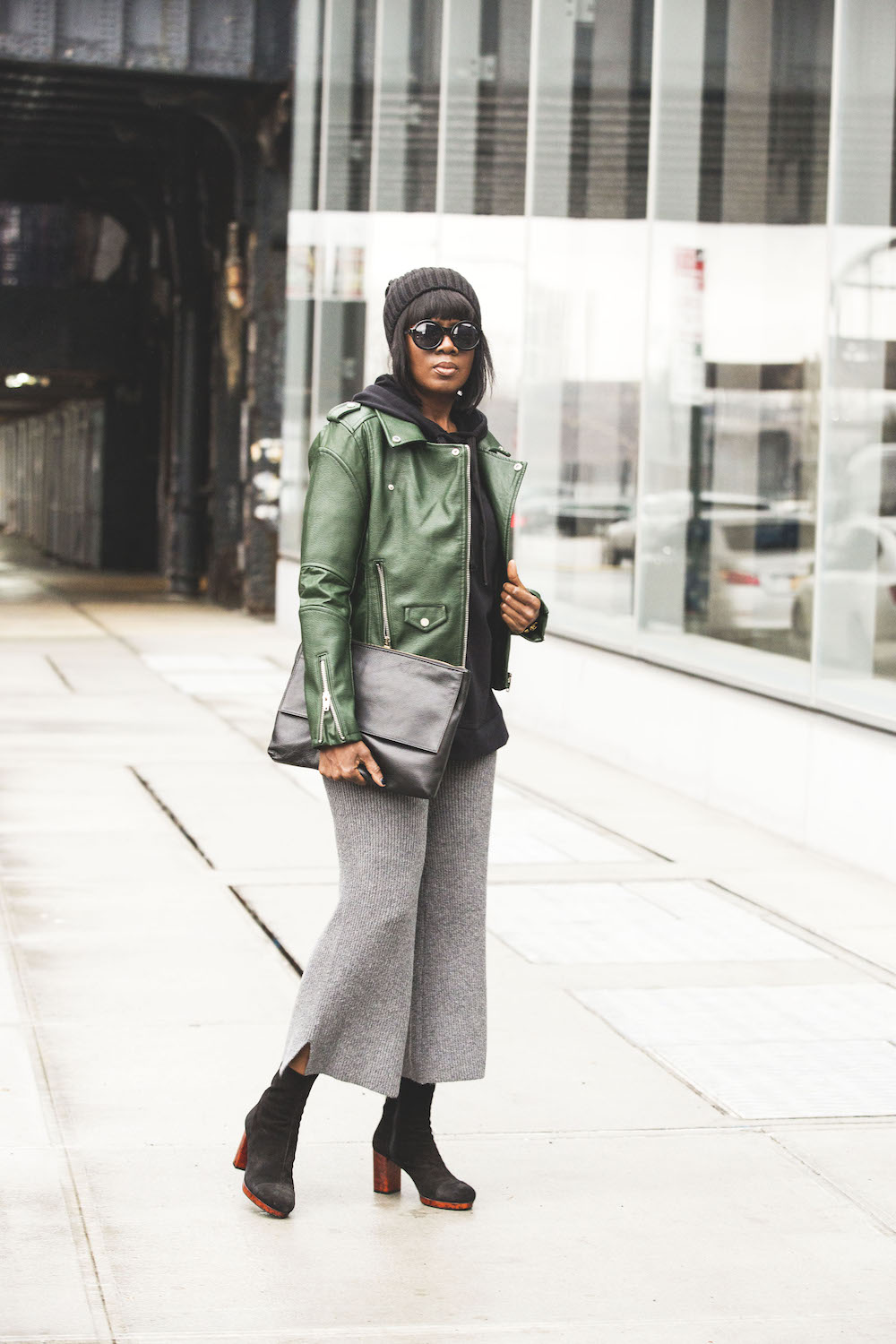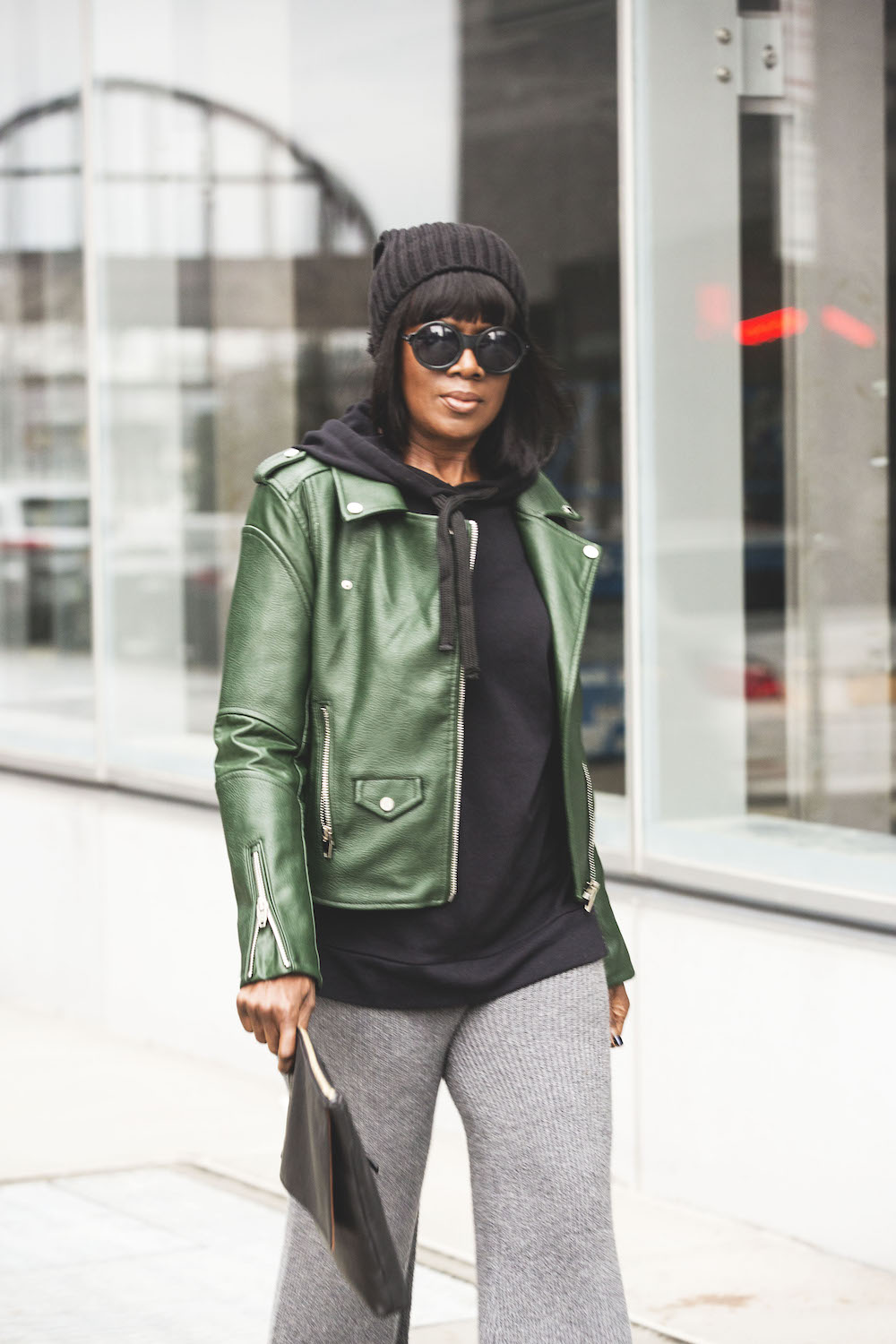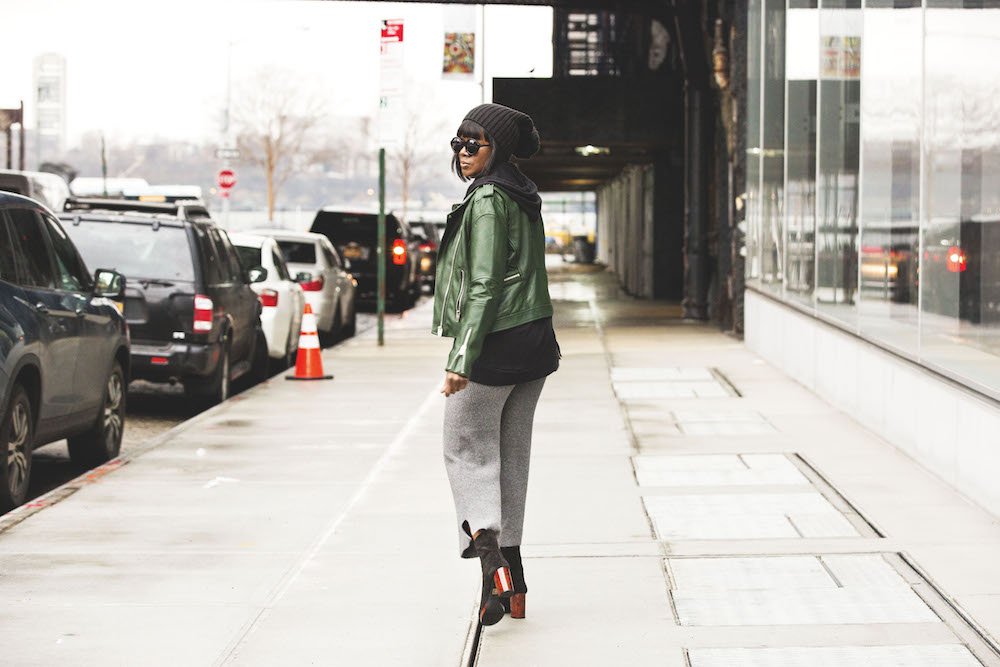 Moto | Pant | Hoodie | Booties
With all the holiday shopping, prepping and dining, I've found myself constantly looking for the perfect outfits to throw on, so that I'm comfy, yet ready for whatever. New York can be cold and wet this time of year, so if you have to be hitting these streets on a regular like myself, the goal is to stay warm all while looking effortlessly stylish.
I think I nailed it with this look (I'm just saying). This green moto is warm and gives any outfit that edge..along with a nice pop of color. Now, can we talk about these knit wide leg pants, that I fell head over for? They play so well with the moto, don't you think? I just love how they flow and they're super warm to boot.
Hope you all have enjoyed dressing up, and down during this holiday season.
Until our next stylish encounter…as always loves, stay inspired