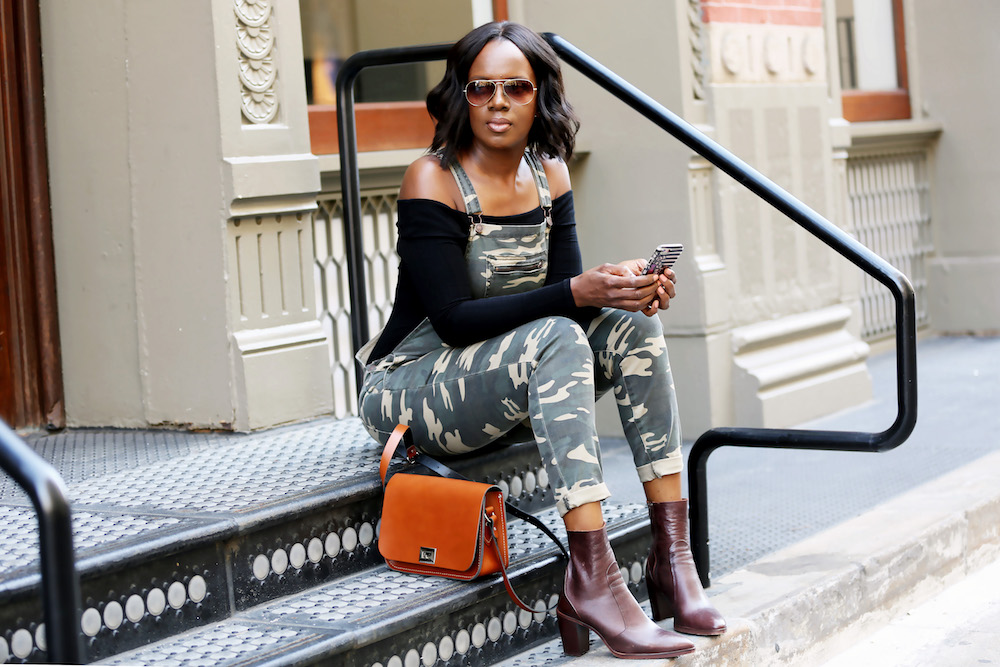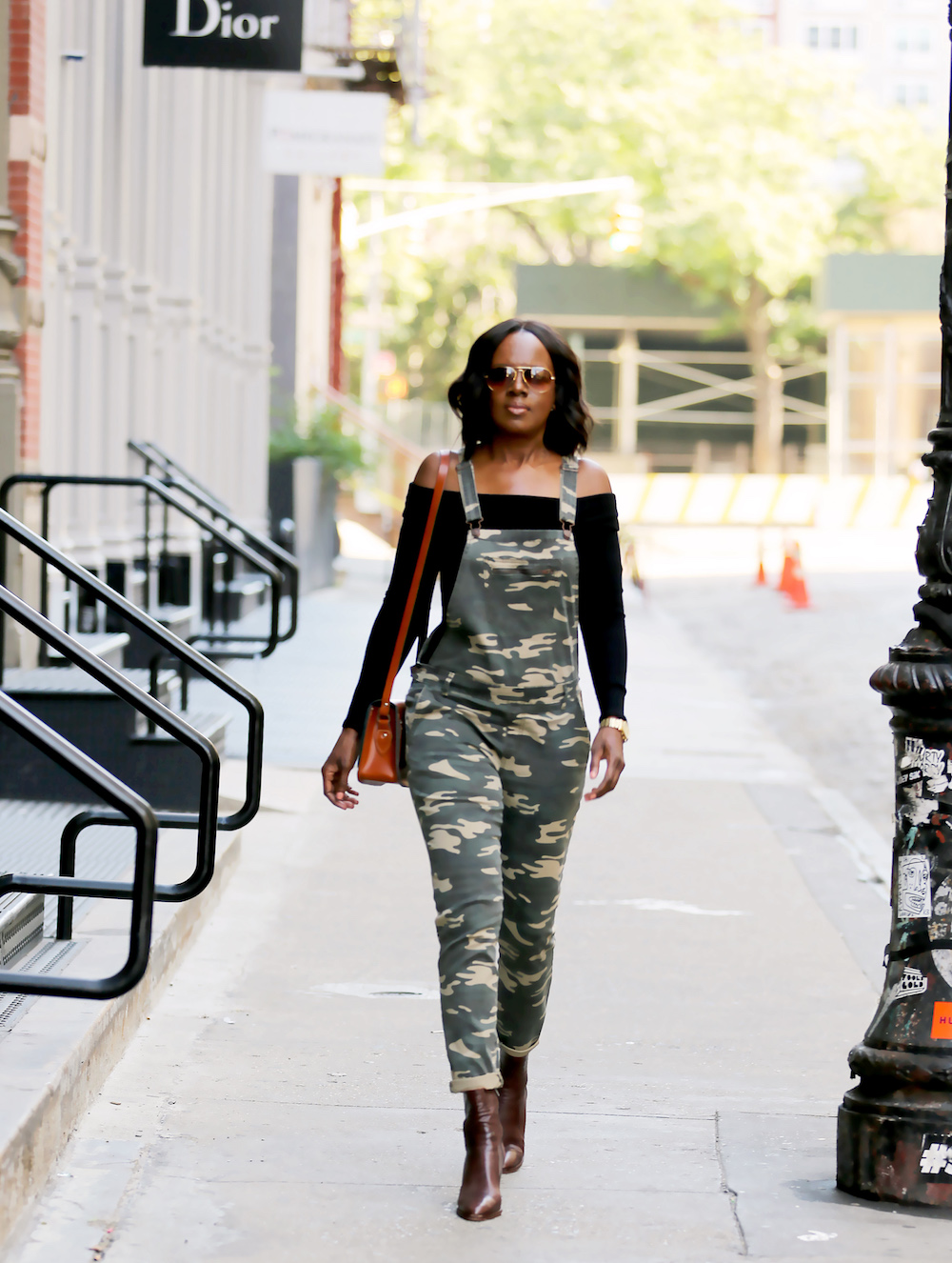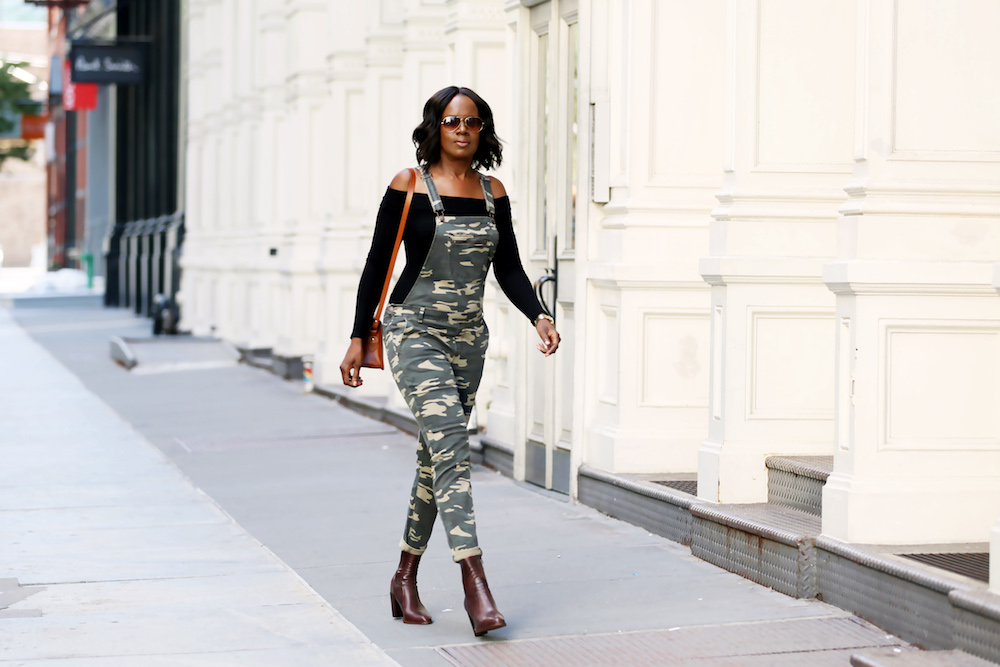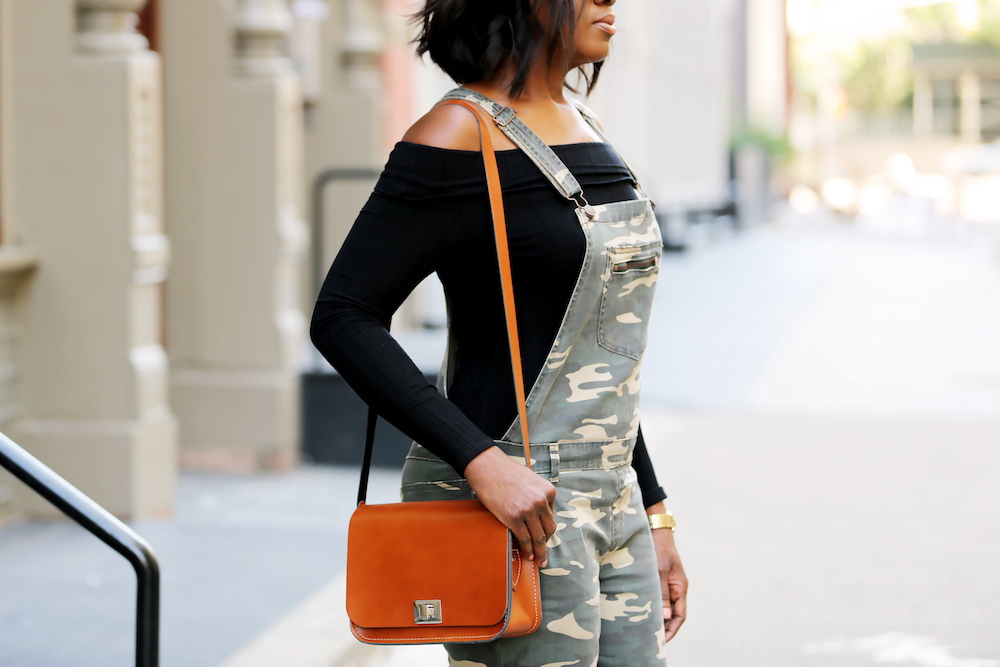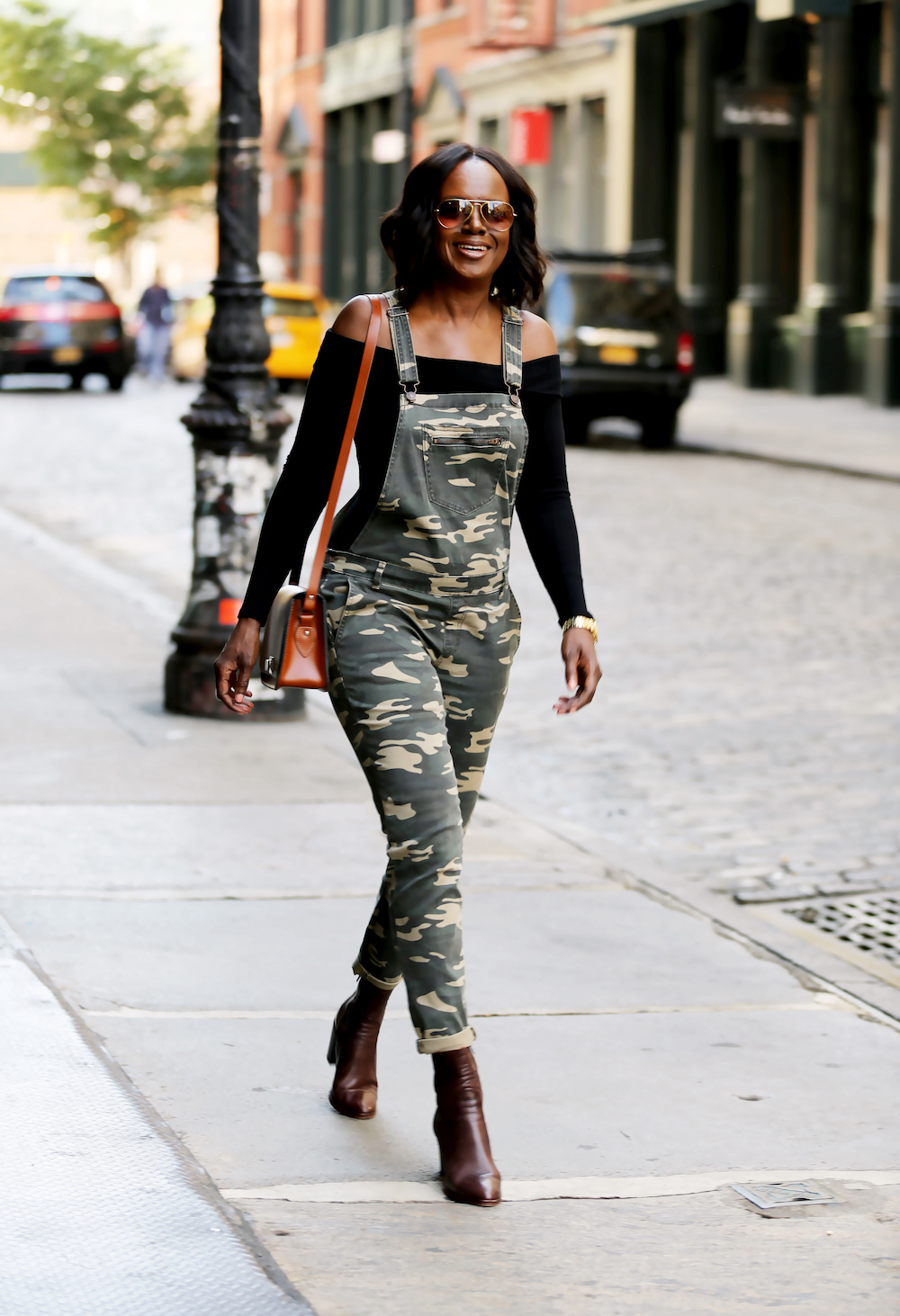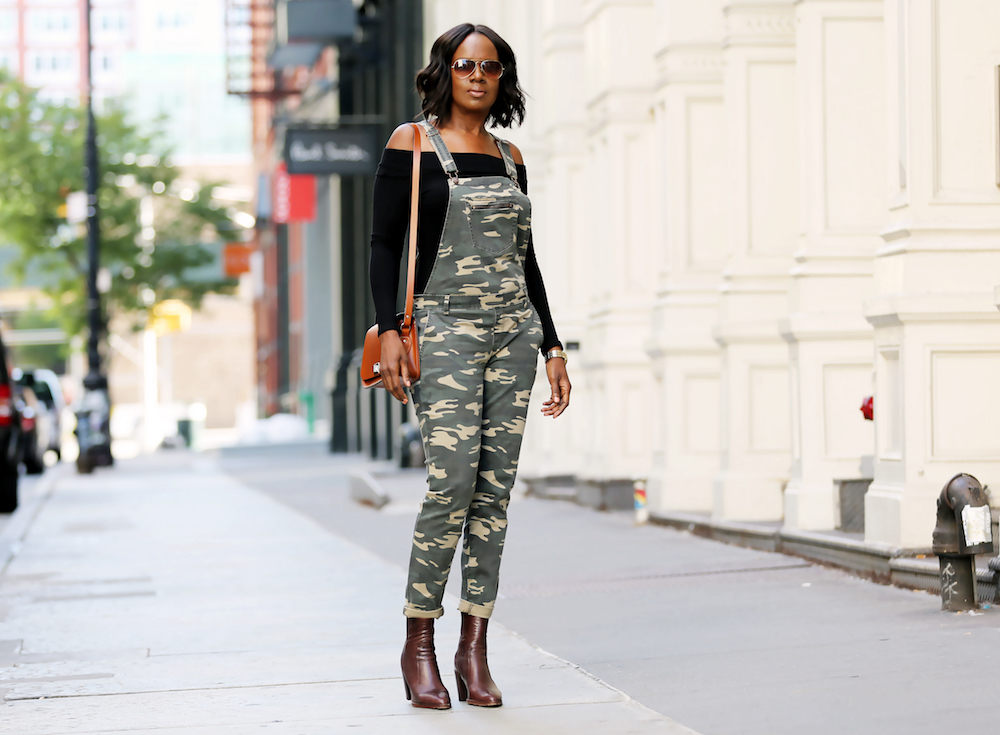 Photographer Therealhbmedia
Overalls | Bodysuit here and here | Boots | Saddlebag sold out; I love this one here and here
I've been counting down the last few days of summer , and I must say I'm more excited then ever to welcome in fall. I know that many of you would agree, its hands down the best season to dress up, and down in all your favorites.
While we still have a little ways to go before we can throw on our oversized sweaters and over the knee boots, I jumped at the chance to play around with the overall trend. I also had to accept that although I'm so over summer, I'll never be over the off the shoulder top.
Pairing the camouflage overalls with an off the shoulder long sleeve bodysuit was like meeting my soulmate (insert cupid emoji..is there a cupid emoji? I digress) I was in love. Styling overalls has always been a little tricky for me, but this combo really works.  I mean come on, you get the best of both worlds with this top..its warm and sexy.
Also, I can't help but mention these overalls feed my addiction to army green, and camouflage…which you'll see everywhere this season. The overall will definitely be reinvented, remixed and styled to capacity this fall.
What do you'll think about this moment that overalls are having? Would you rock a pair, and how?
Until our next stylish encounter…
As always loves, stay inspired