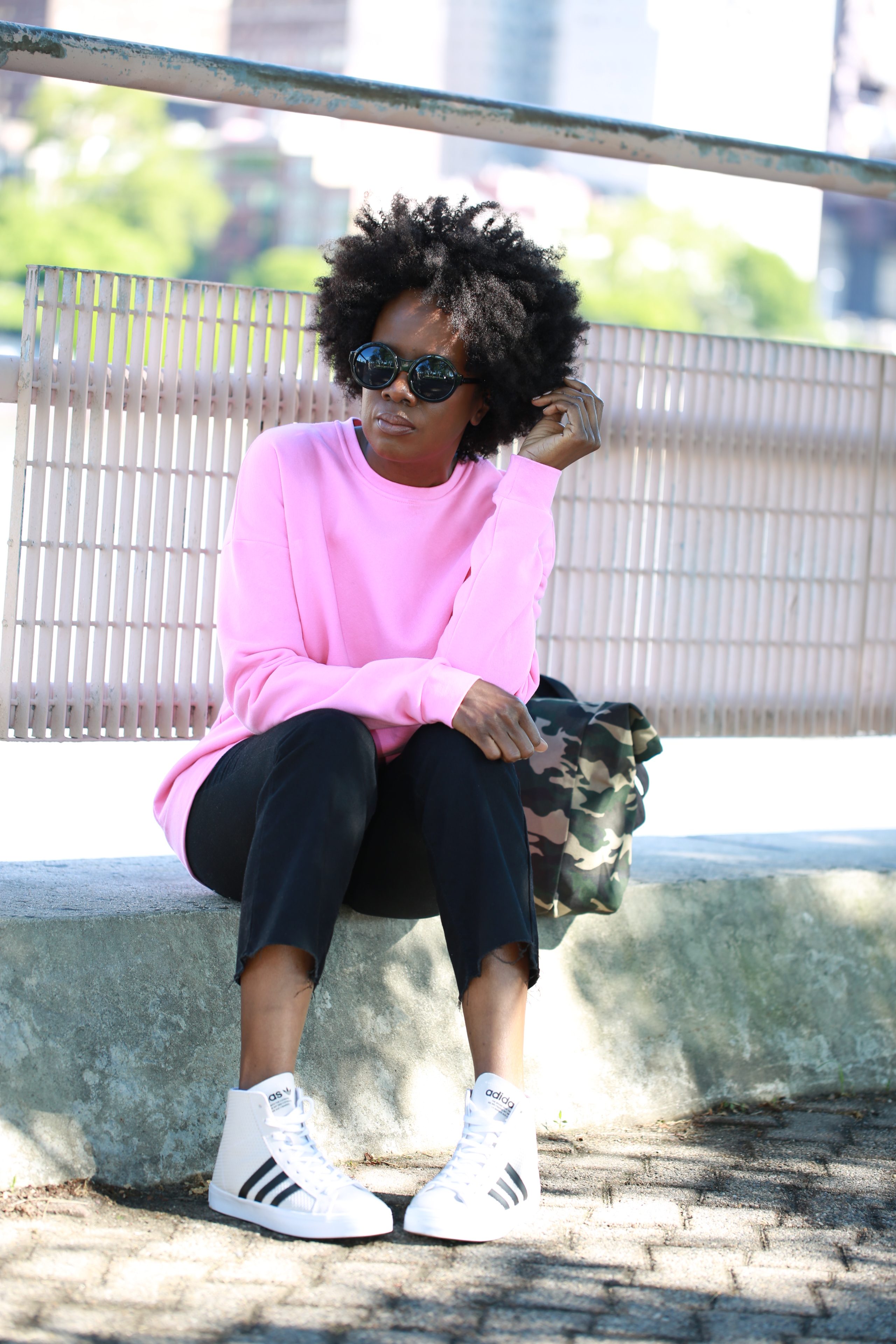 Primary has landed here in the USA…finally. This retailer which originated in Dublin Ireland and then expanded throughout the UK, offers up fast fashion at irresistibly low prices. The recent launch of their Staten Island location has been one of the biggest retail openings to hit the states in years.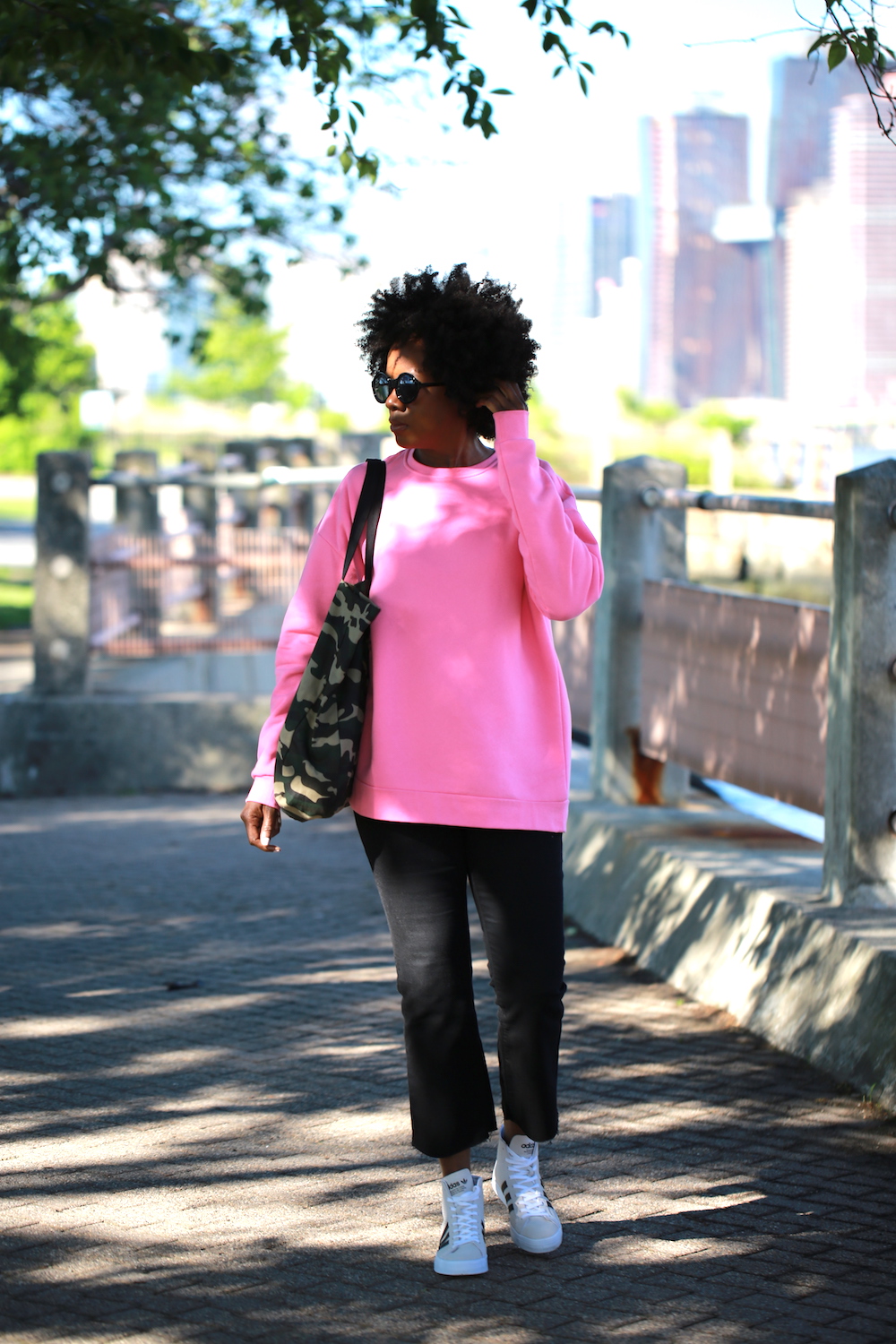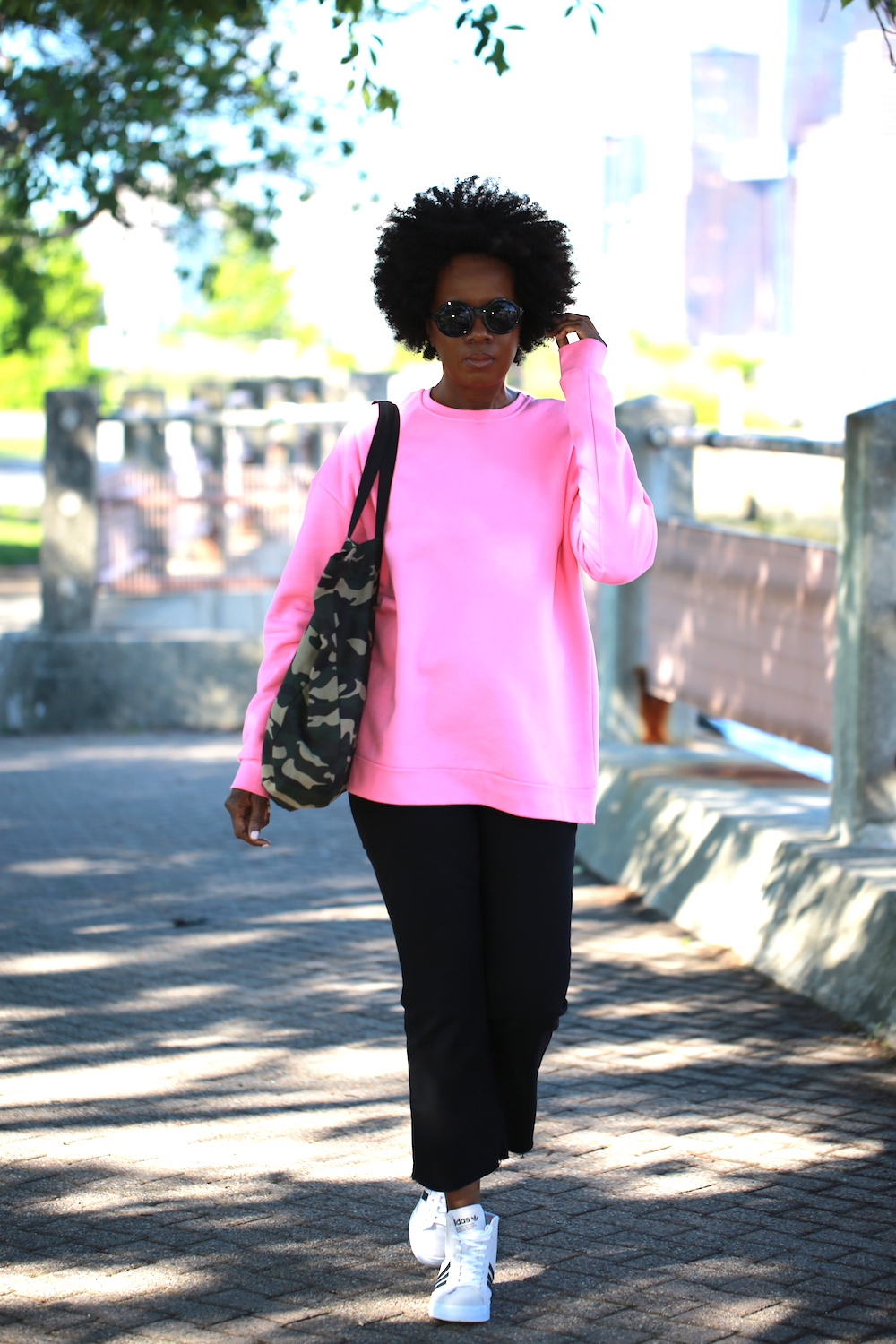 People are flocking to this New York location by the droves to get a first had taste of what they have to offer..myself being one of them. Primark  has so many goodies that I didn't even know where to begin. My eyes did become fixated on this oversized, cotton candy pink sweatshirt..I knew I had to have it.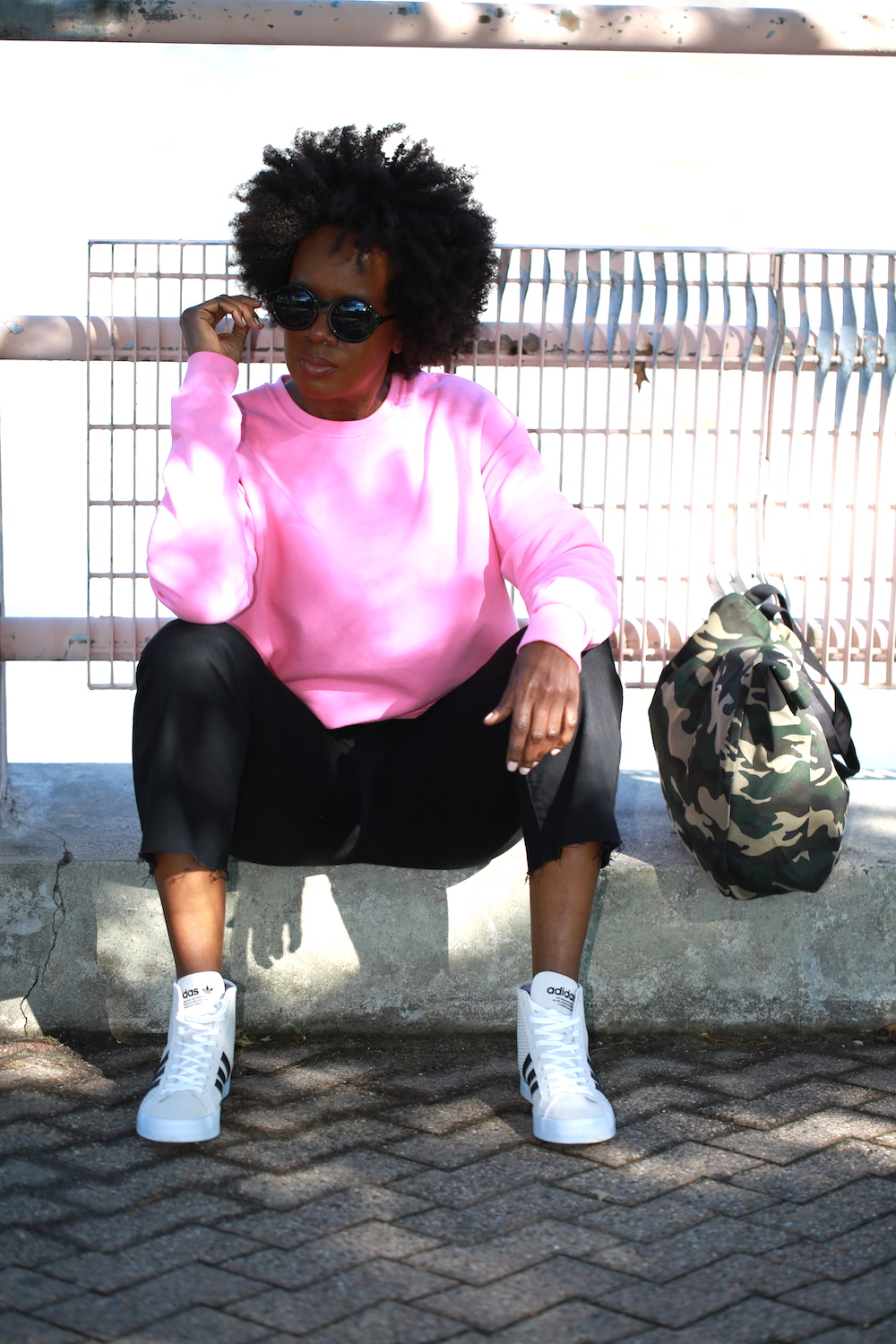 This Sweatshirt is all things fun, and funky. The color is just delicious. I mean come on, look at it. This camouflage tote is also a Primark steal. Can you believe this super cute and functional bag is only five bucks…seriously! Theres only one caveat..you can only shop in stores at the present time. I'm sure that as Primark continues to gain traction in the states, online shopping will become available. Stay tuned as I share more of my great Primark finds.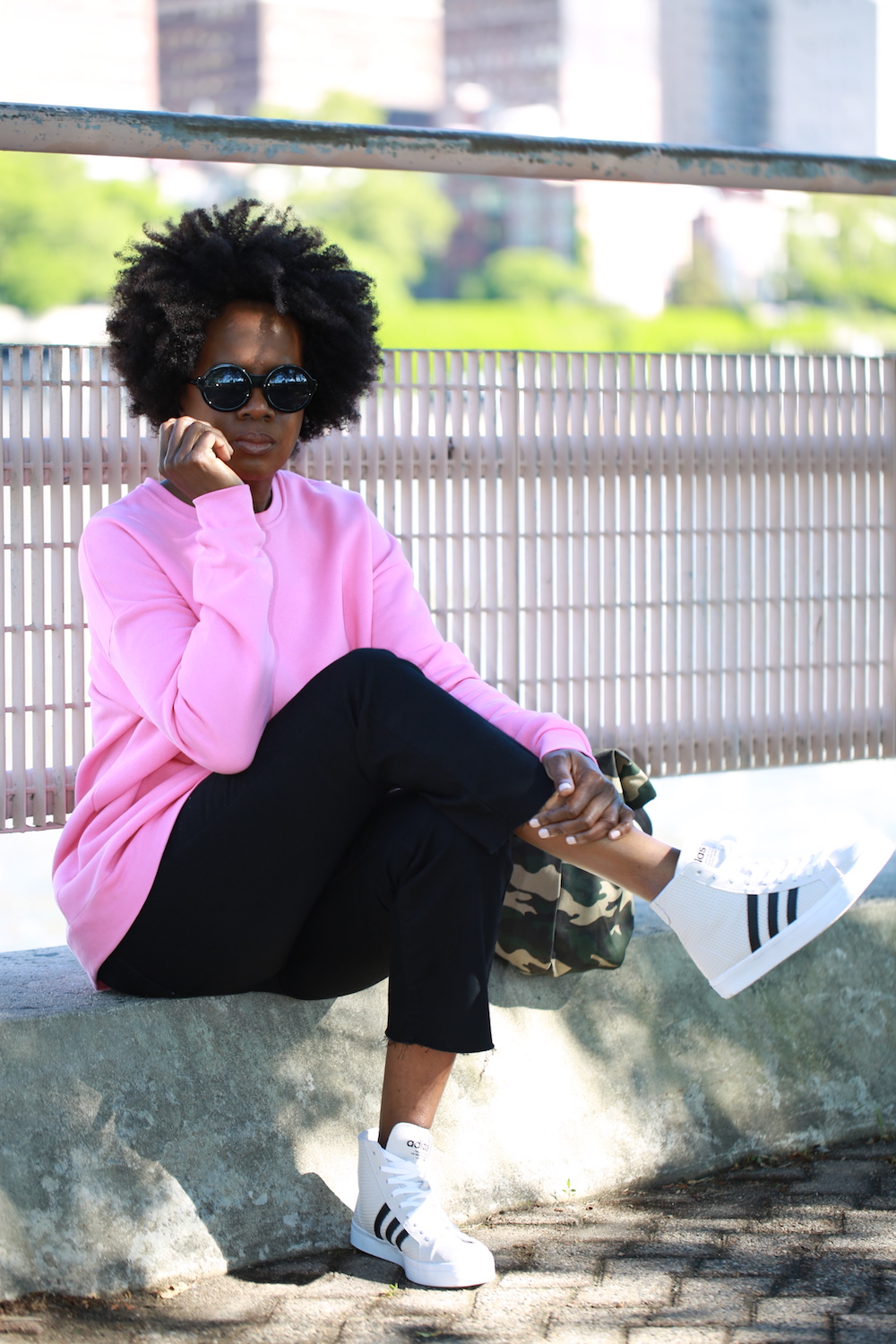 Until our next stylish encounter…as always loves, stay inspired
Photos: @Wildnyc
Sweatshirt and Tote: Primark in stores only | Jeans | Sneakers outlet find : Similar here and here