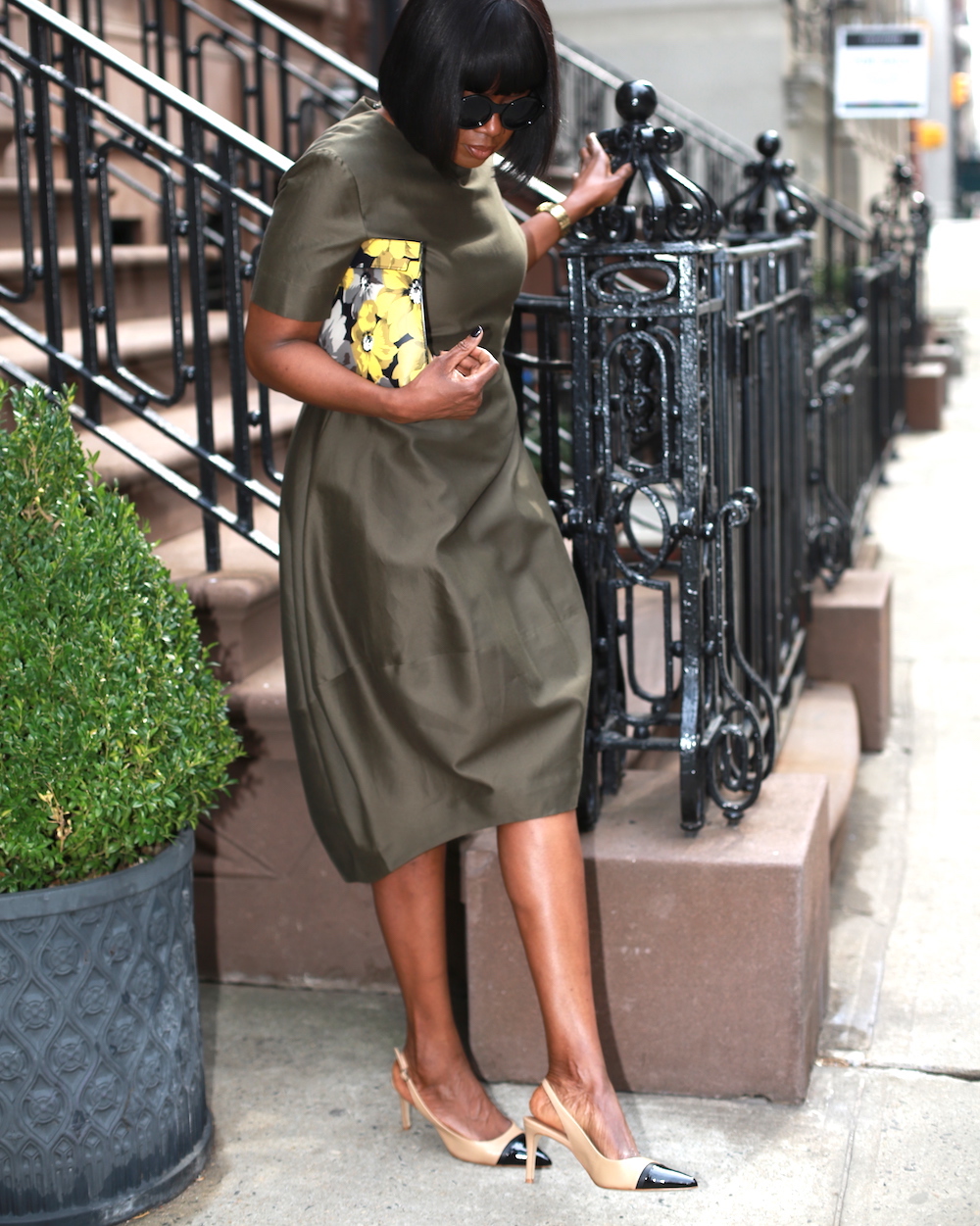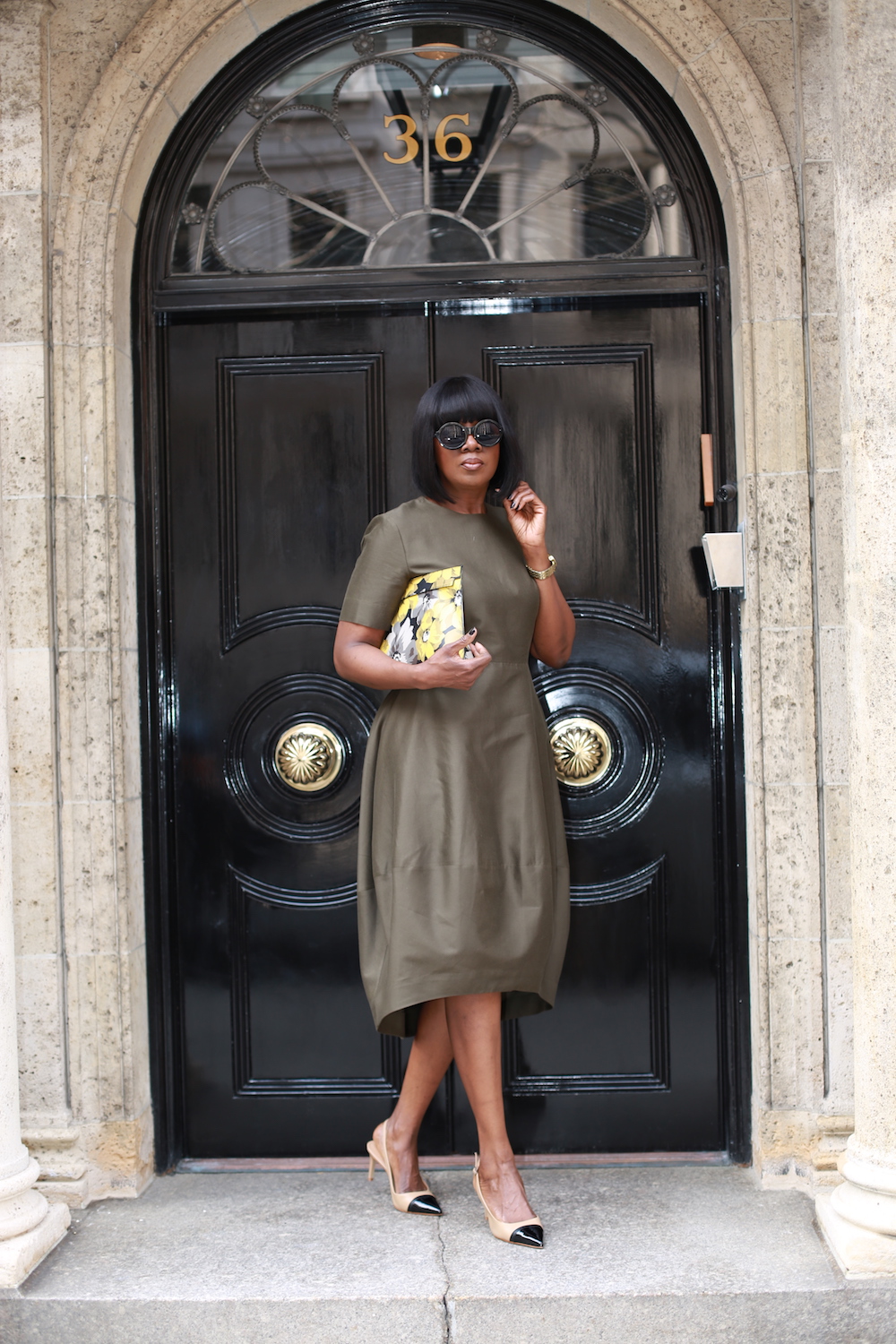 Spring is in the air, and I have all types of feelings about all the amazing new trends in fashion this year. I'm that girl who could wear jeans every single day of the week (ok.. at least five days) if allowed, but spring has a way of forcing me to branch out of my comfy zone.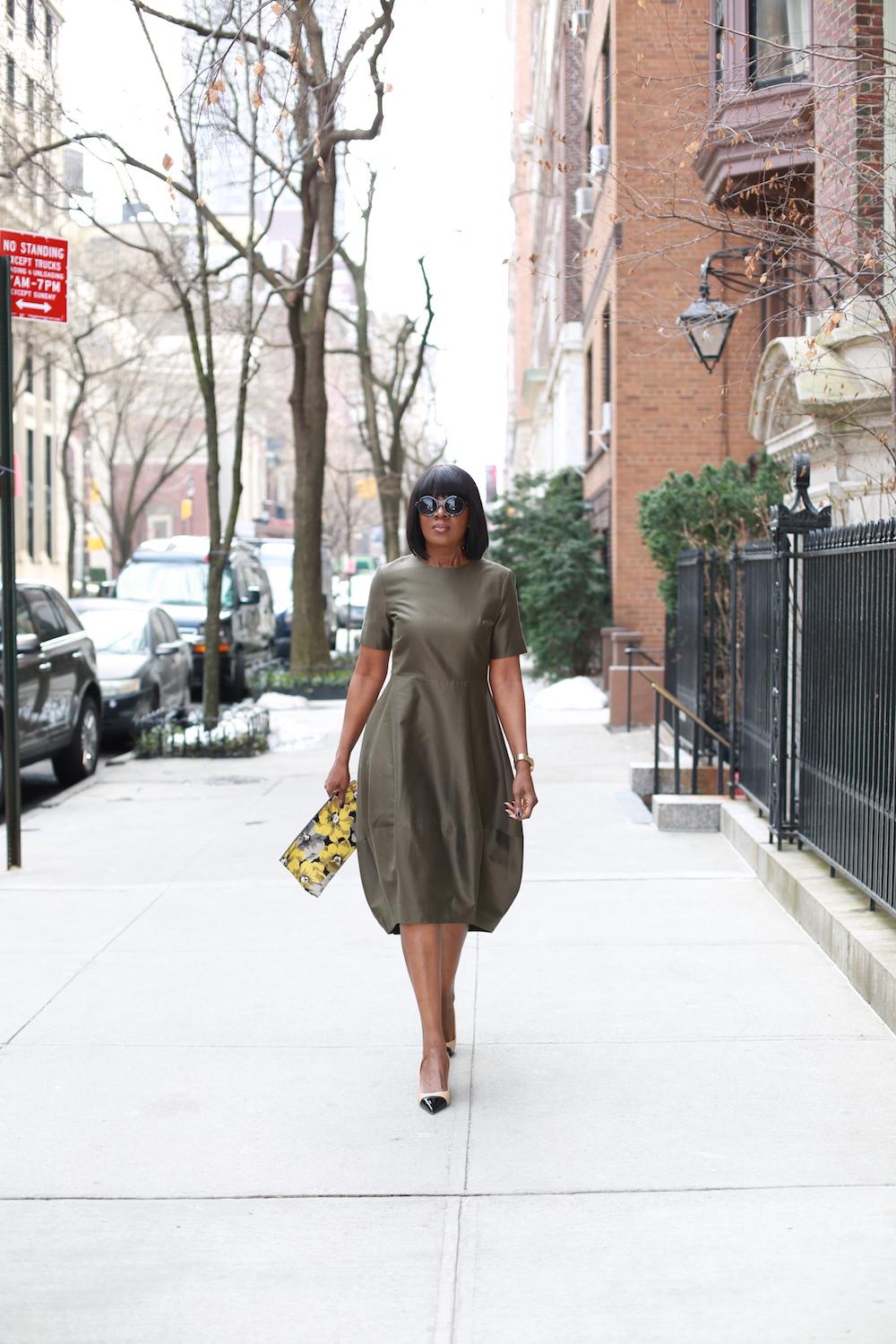 Easter and mothers day is also during the spring, and a perfect time to sashay around in pretty dresses. This dress here, caught my eye and held it. One of the things I love most about this dress is the color. It's not your typical spring pastel, but it plays well, styled with yellows, tans and grey. Its very  lady like, yet structured at the same time.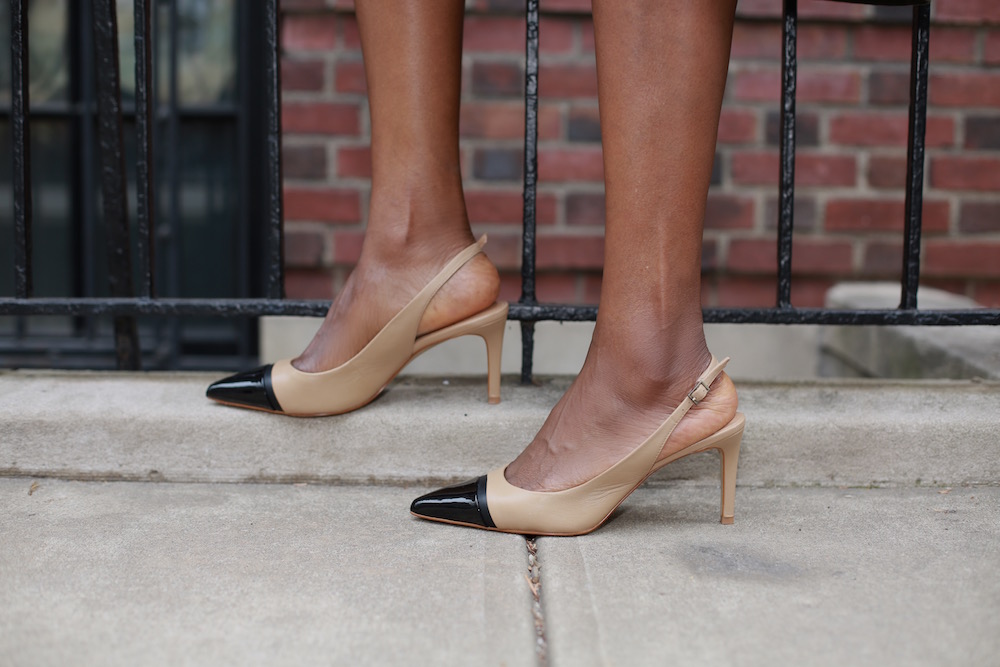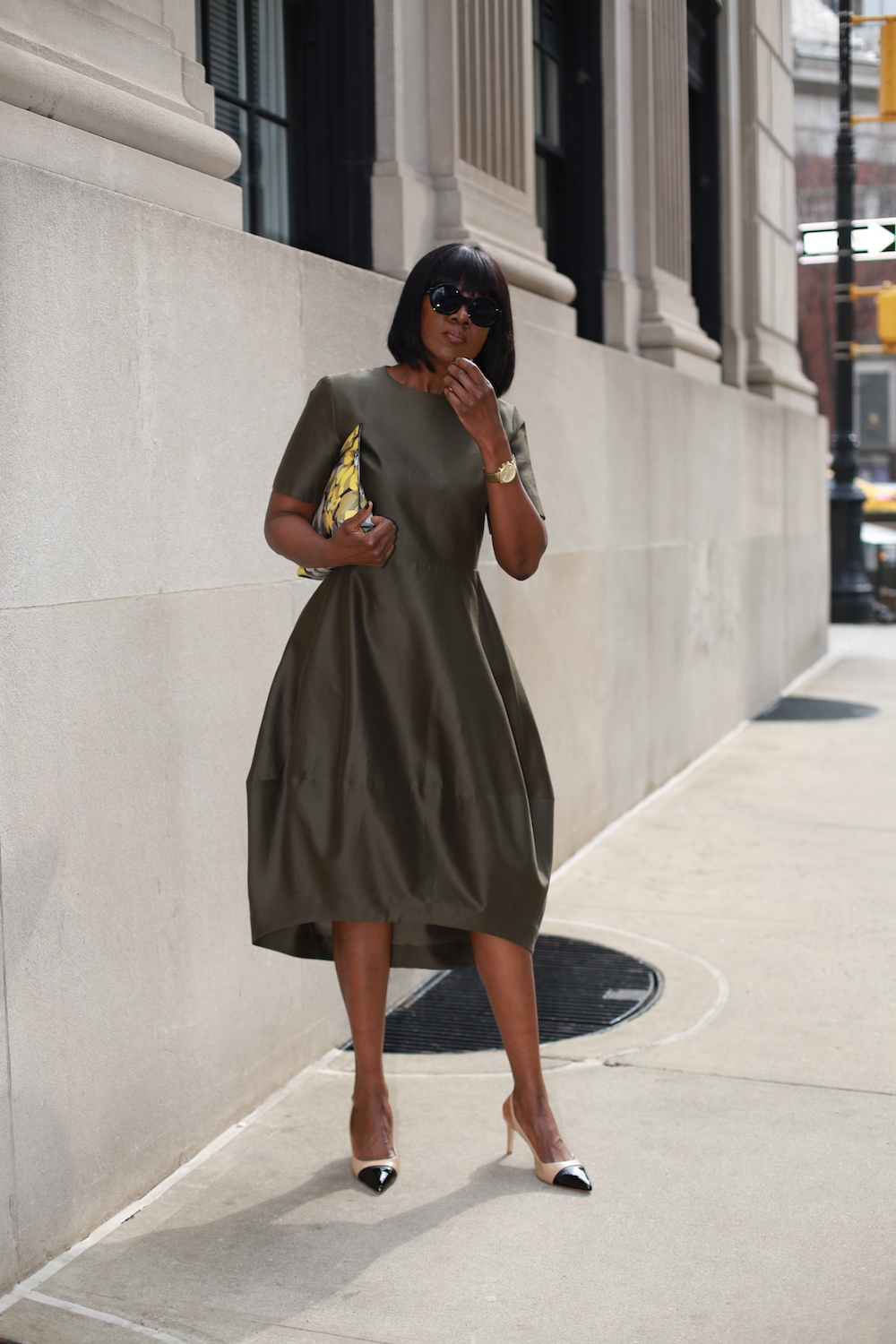 The cocoon lower portion is just the cutest, and it's a high low situation. You would think with all this going on, that it would be a bit busy, but its perfect. This dress will definitely remain in my closet for years to come.
I hope you all enjoyed this post.
Until our next stylish encounter…as always loves, stay inspired