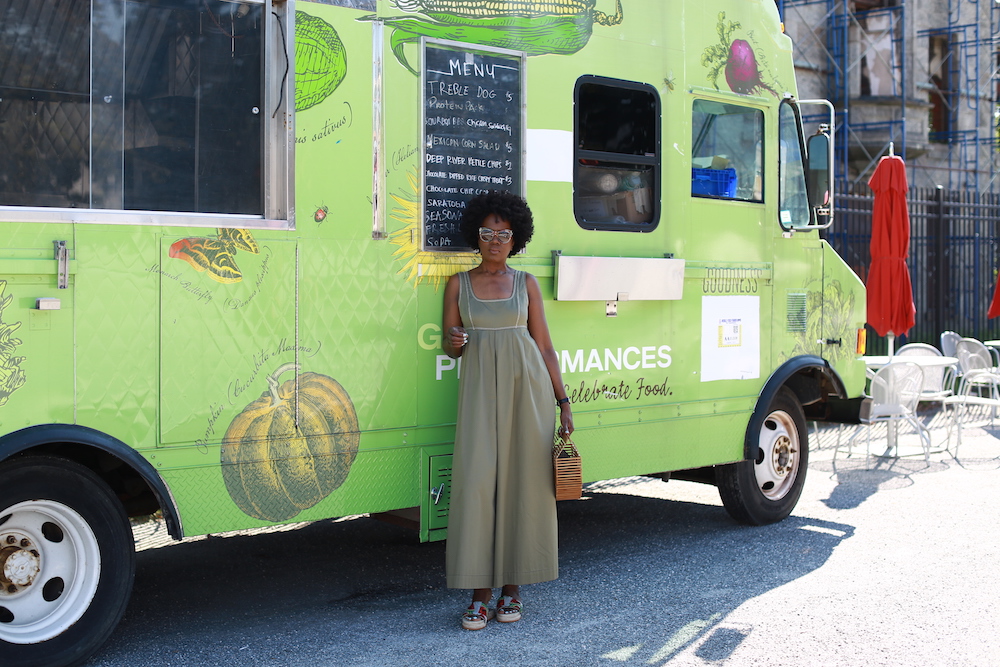 Summer weekends were made for days at the beach, laying out on the grass reading a good book, riding your bike around the city or just hanging out with friends, and enjoying some good eats. I guess thats why they call them the lazy, hazy days of  summer, whoever they are..lol. Today I stayed close to home and hung out on Roosevelt Island. I enjoyed walking in the park, the wonderful view of the city, and some great food truck grub. Its just the whole summer weekend vibe that I love.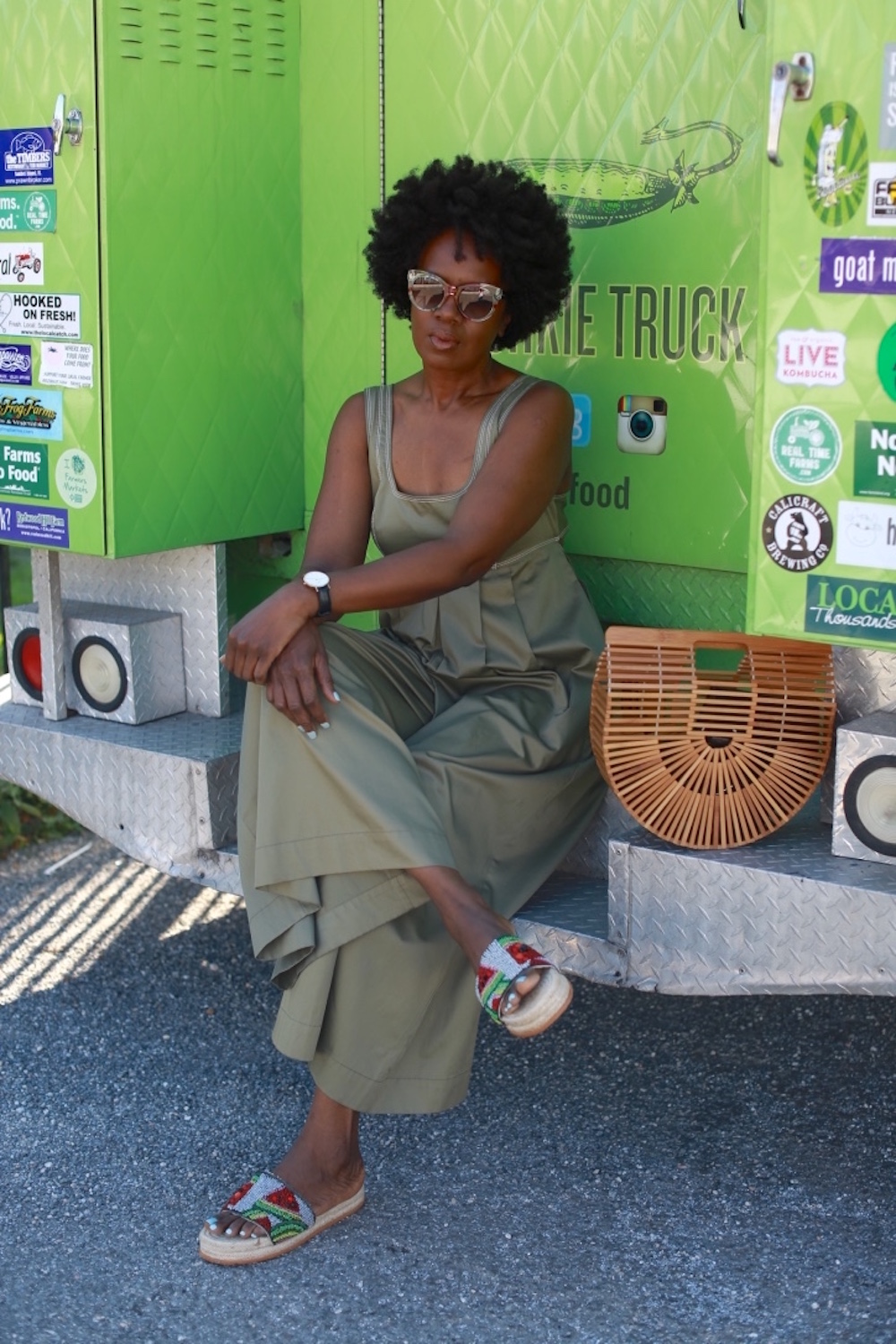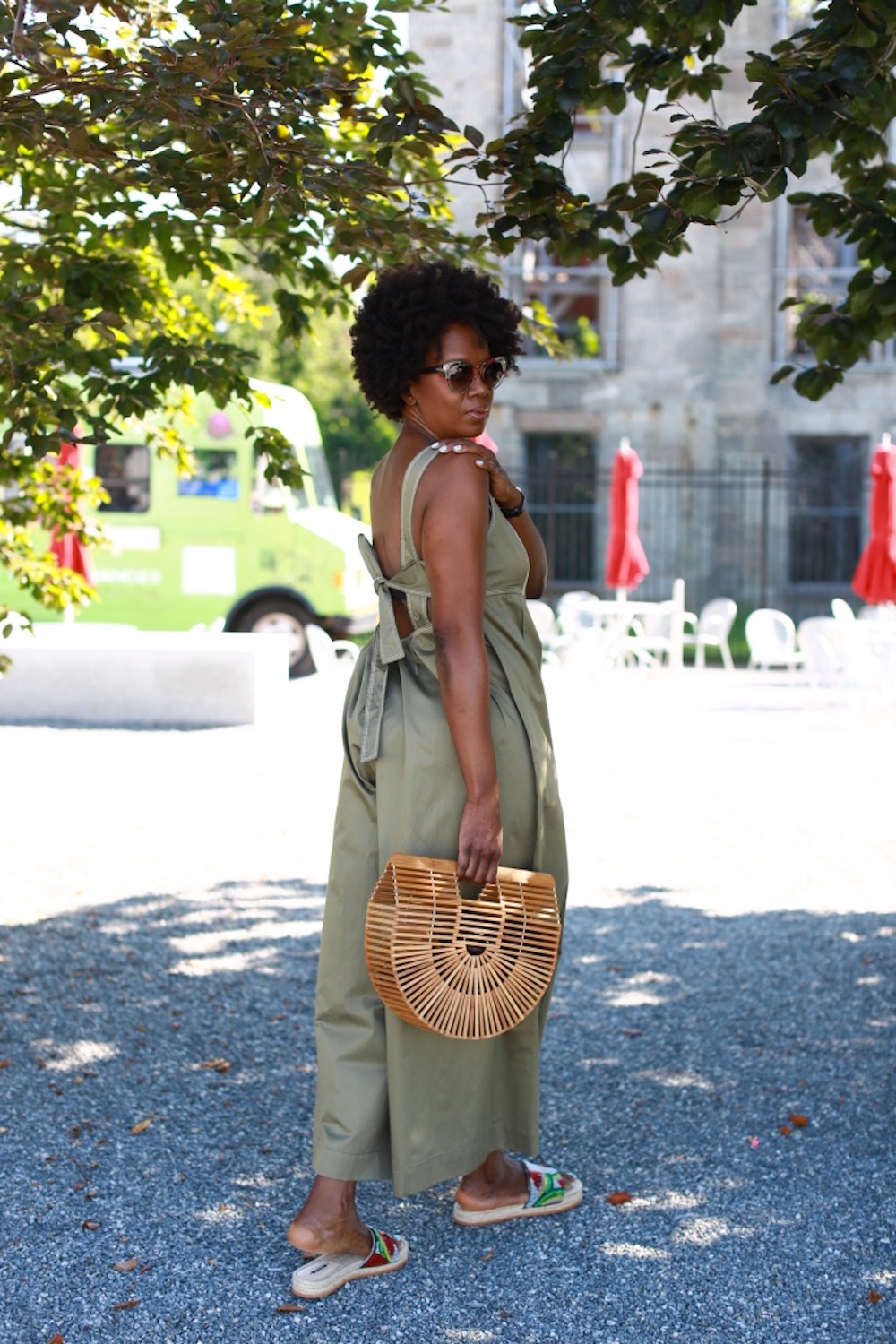 I came across this food truck quite awhile before its owners were ready to set up shop, and immediately noticed how beautiful the colors were, and also that my outfit coordinated with it perfectly. Did someone say photo op? This romper was the perfect shade of green to shoot against the backdrop of the truck..not to mention that it's such a fun piece to wear. The fruit on my slides happened to be an awesome addition to the whole vibe too…don't you think?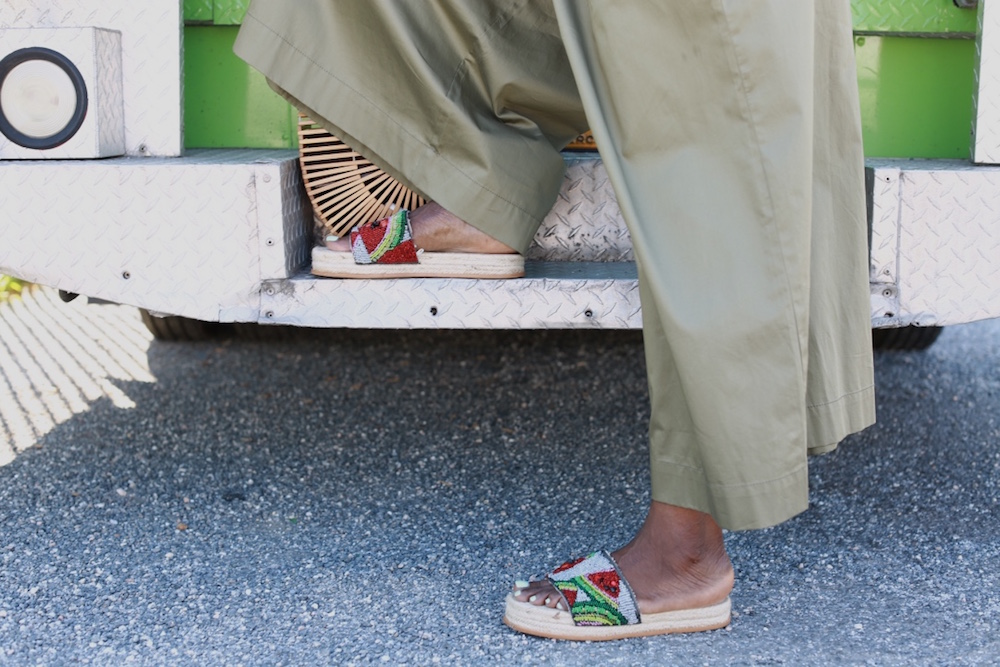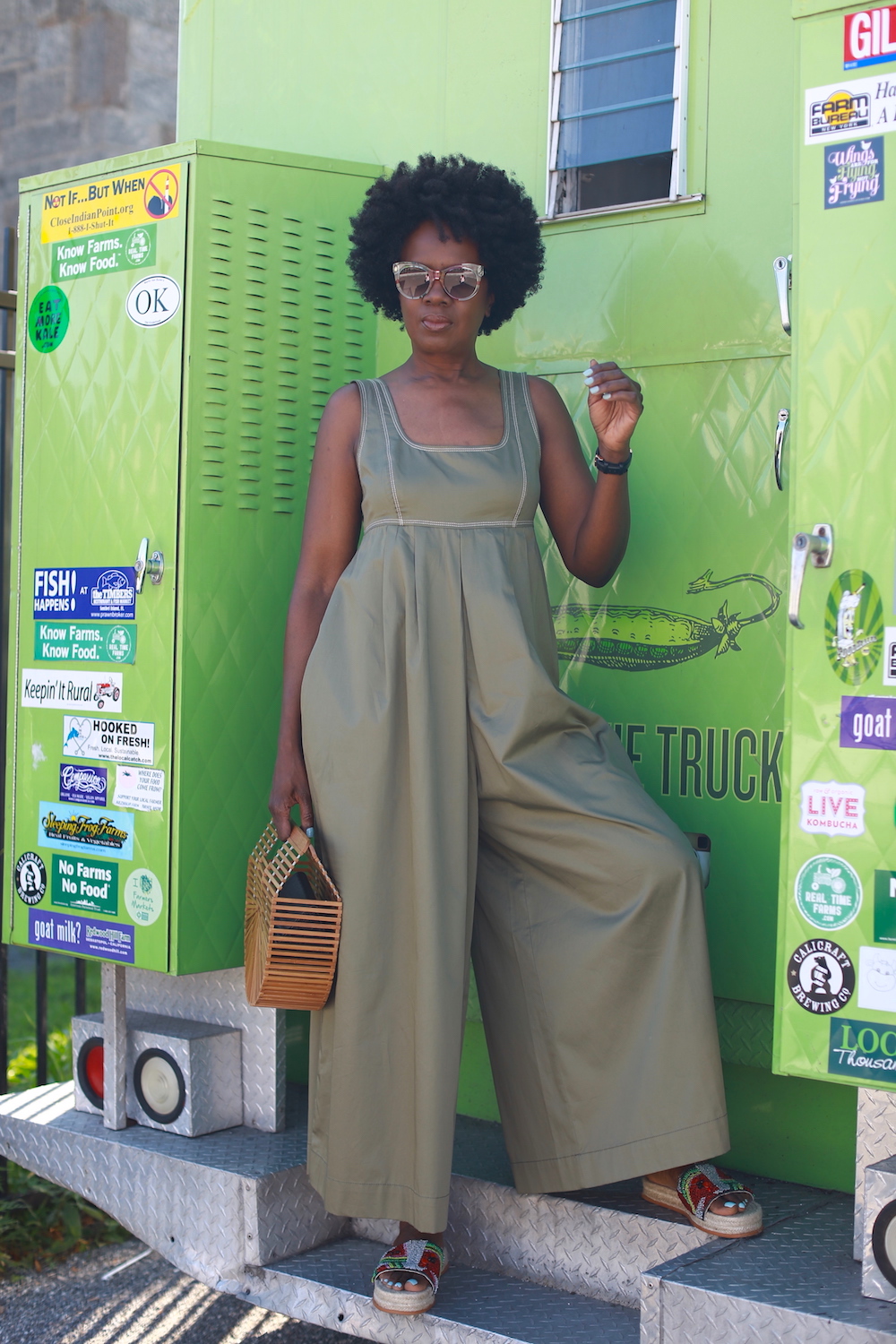 Fun clothes, fun times and fun food are all the things that summer is made of. I hope you all are enjoying your summer to the fullest. I plan on spending time at some local beaches, and attending a few more cookouts before it comes to an end. Whether your alone, with family or with a friend or two, have an awesome time.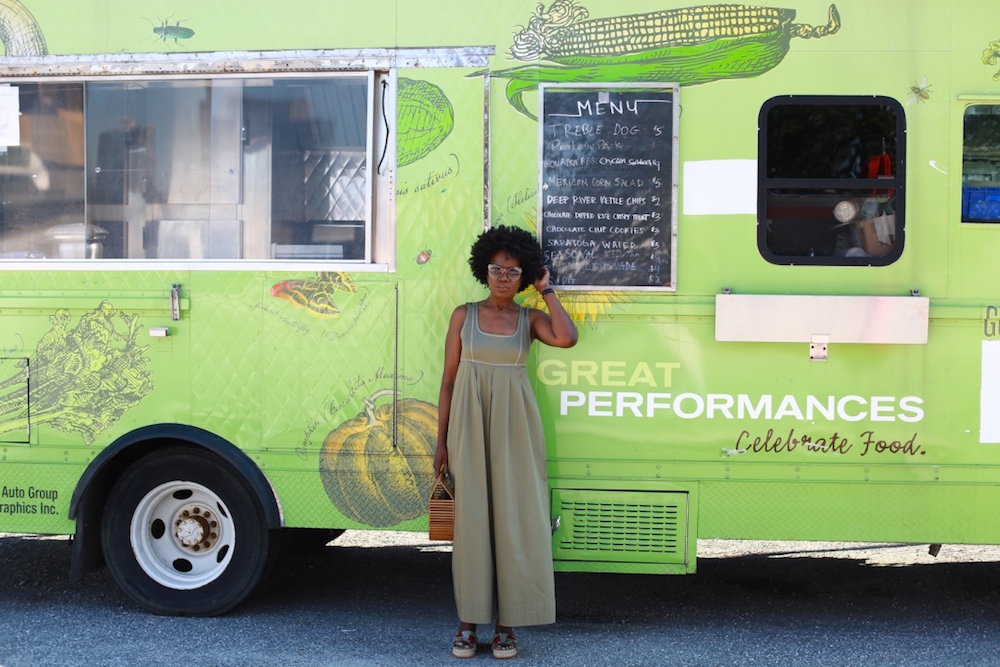 Photo: WildNYC
Jumper sold out: I  love this one here and here | Slides sold out: love these here | Bag | Sunnies
Until our next stylish encounter, as always loves..stay inspired
xoxo