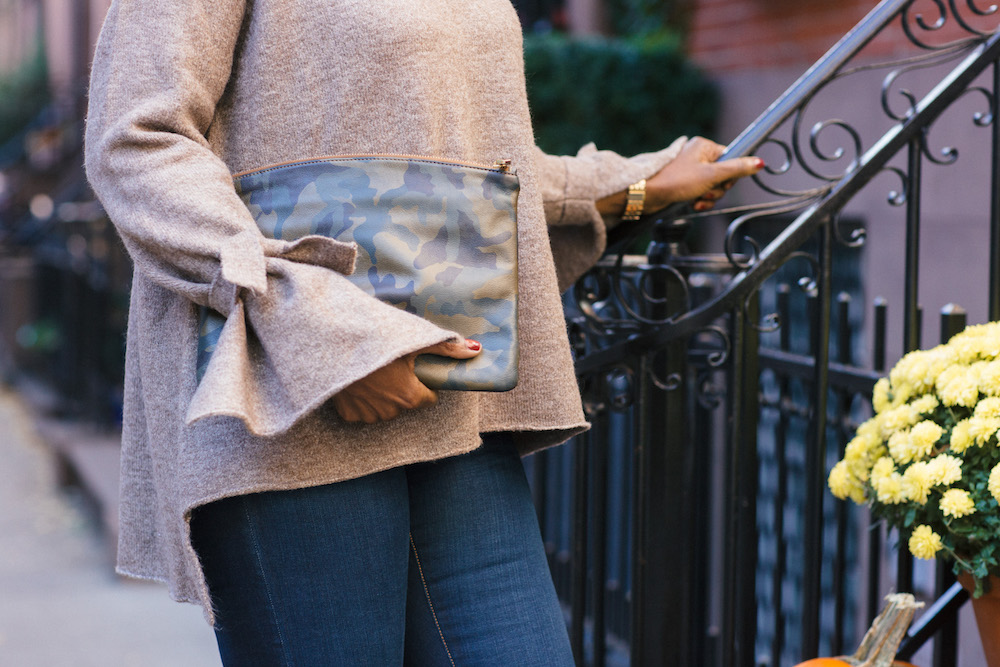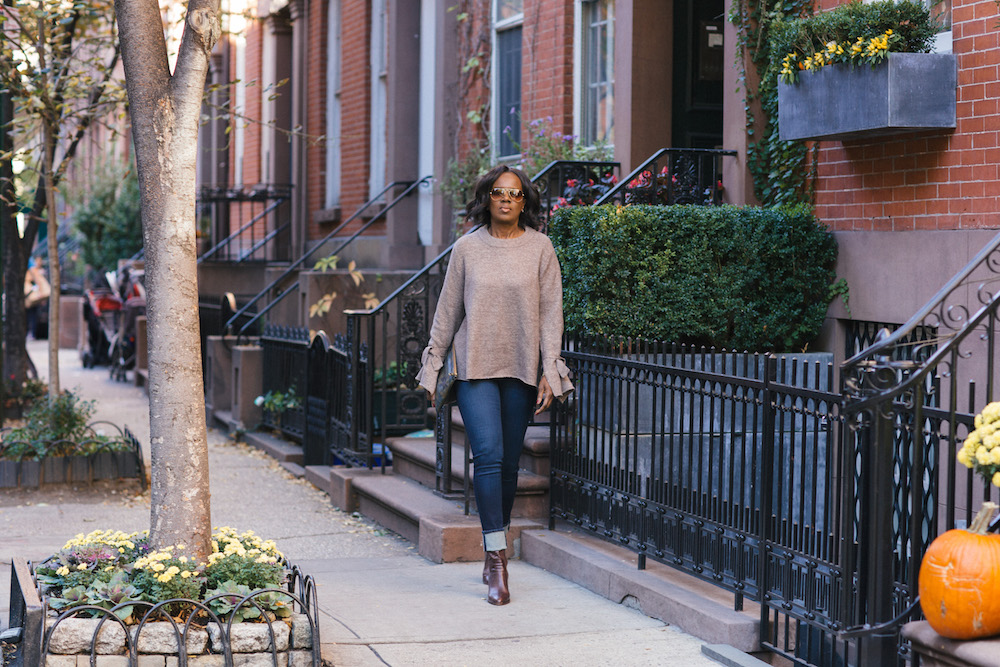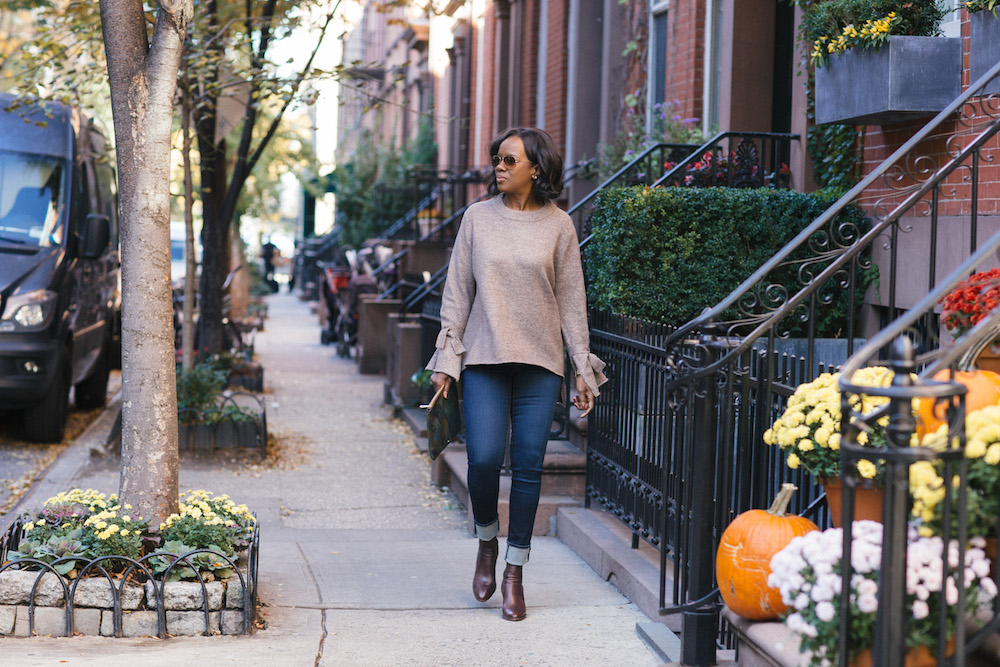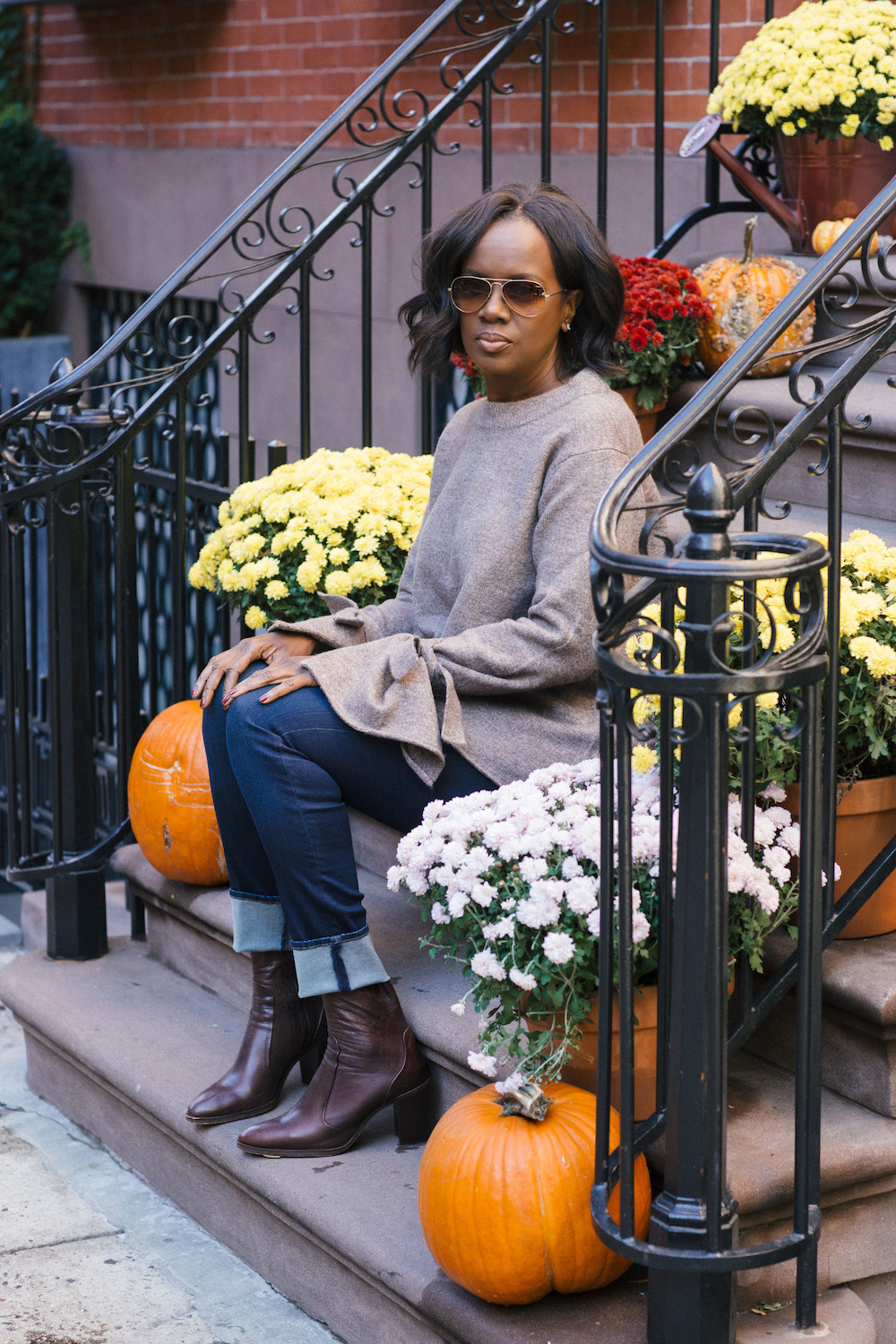 Photography: Lydia Hudgens
Sweater | Jeans | Boots | Clutch old: I adore this one here
Now that we're full swing into the holiday season, I'm constantly thinking about what to wear to all the events, and while visiting family and friends. I don't know about you ladies, but when placed in front of a meal during the holiday season, I'm almost guaranteed to stuff my face with all the delectables associated  with this time of year.
I definitely want to wear something stylish and cute, but I also want to be comfy..and it wouldn't hurt if what I'm wearing hid the tummy area (IJS). Sweaters are always my go to during this time of year, because they come in styles that are very casual as well as semi formal. And lets not forget the holiday themed ones (but I won't go there, lol).
I know you guys have noticed that bell sleeves are currently trending. I'm not big on most trends, but this is one that I totally love. The bell sleeves give this oversized sweater a nice touch I thought, making it perfect to wear if casual chic is what you're aiming for. It's really just an all around great sweater to add to your wardrobe.
What are some of the looks you guys plan on putting together during the holidays? I hope this post served as some inspiration.
Until our next stylish encounter…as always loves, stayed inspired