It's finally here..the 50th day of the year, and the launching of the first annual Fierce 50 campaign..yay! We are 50 women bloggers, over 50..who have come together to shake up the game..turn the industry on its ear and shatter stereotypes.  We are relevant, strong and committed to supporting one another. We are charging the fashion, beauty and lifestyle industries to take notice of us. We are here, and we are their biggest consumer base.
This Campaign has given us women an awesome opportunity to meet other amazing..like minded women, whom we can connect with on a personal and professional level. Someone to share not only this blogging thing with, but also our pass experiences, strengths and hopes. Someone who may be so different from ourselves, yet so similar..like my partner in the Fierce50 campaign,  and adopted sister from another mister  (she didn't know this…but now she does..lol) Jan Correll of Silveristhenewblonde.com.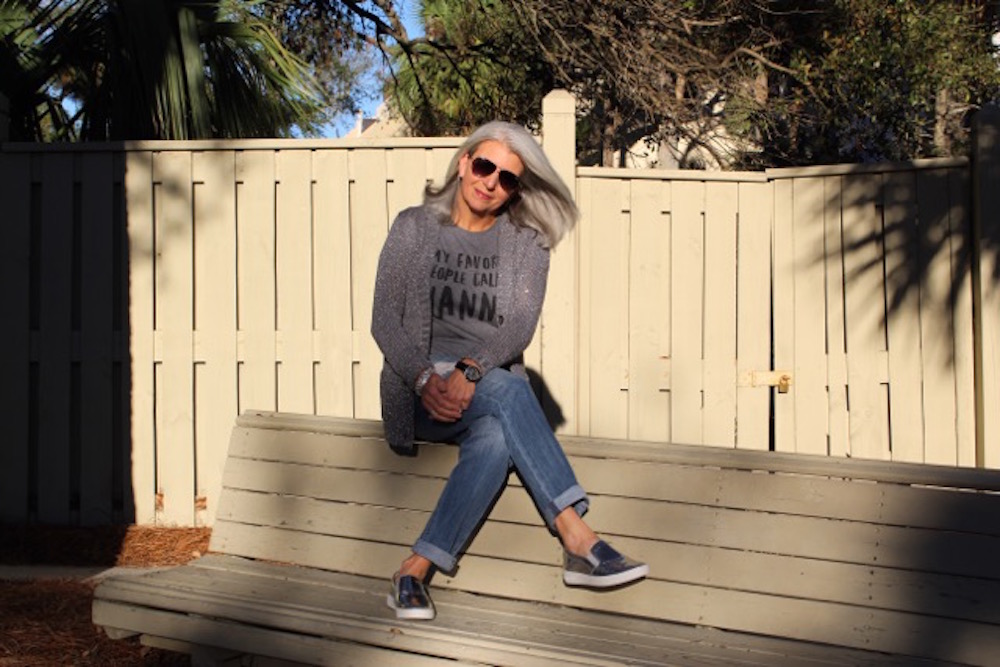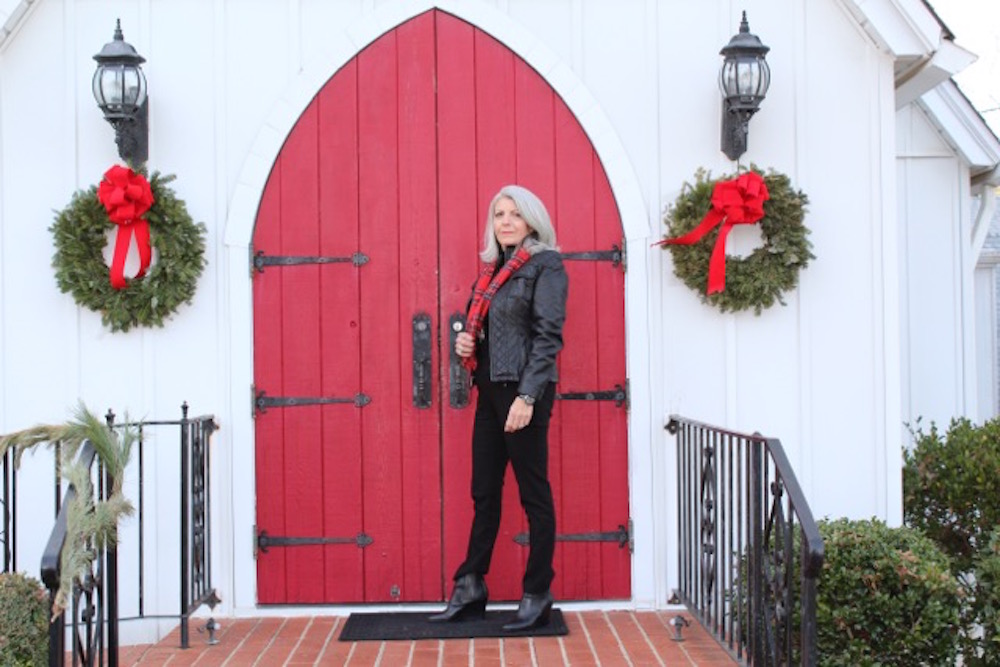 The moment the list of blogger partners for the Fierce 50 campaign was released, and I found out Jan was my partner..I hurried over to her site to get some idea of who this woman was, that I would be sharing this journey with.The first thing I thought when I laid eyes on Jan was..can this woman's hair get any better. I mean it's totally silver, thick and luscious. I also though Jan was a very beautiful woman, with great style. When Jan and I got to speak over the phone, she shared passionately about her decision to not color that beautiful mane of hair on her head, in spite of what society and even her colleagues would say about it aging her.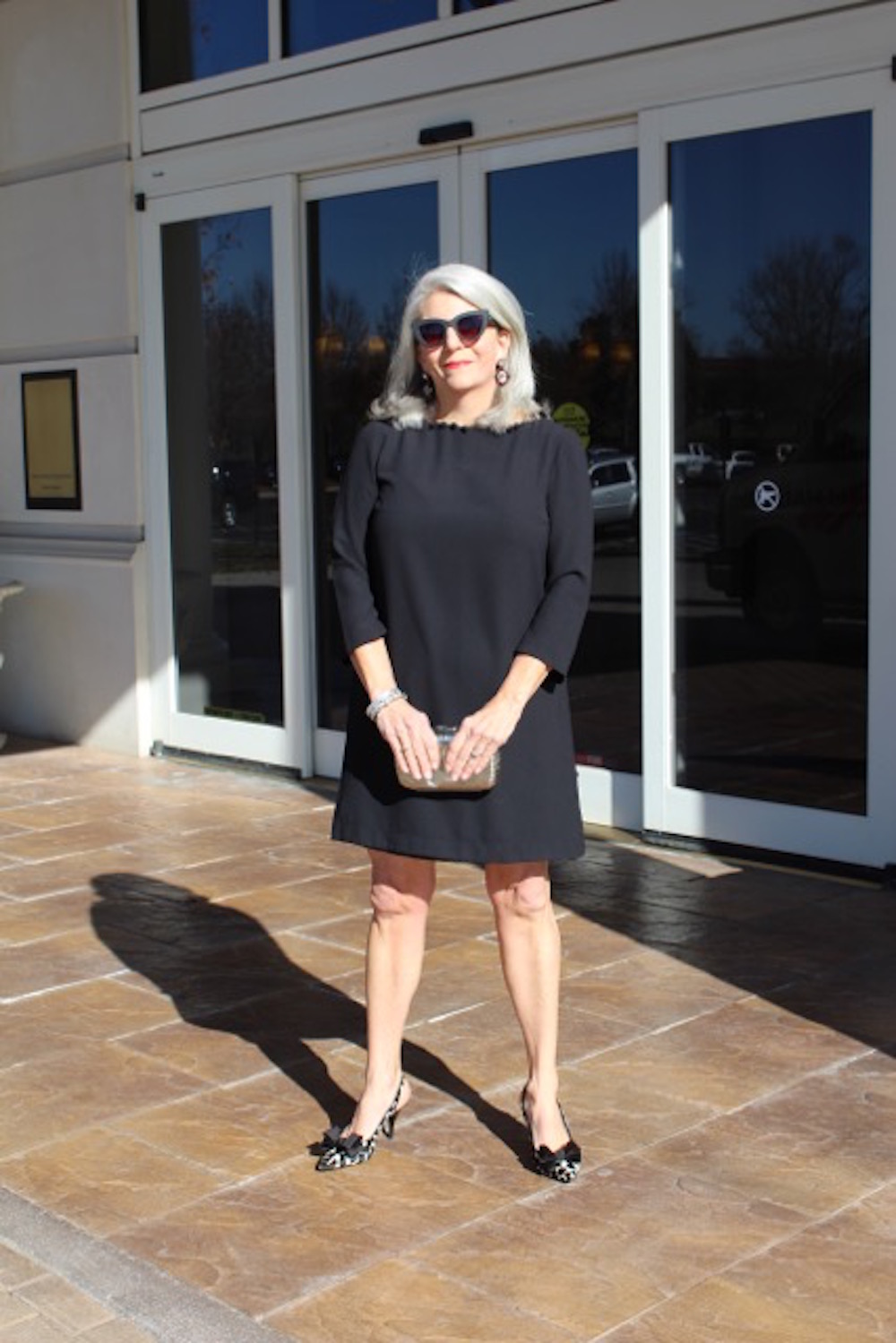 Although Jan is a firm believer in looking good and being the very best version of herself at all times..she refuses to color her hair for business or any other reason, because she is determined to be herself at all cost, and live a totally authentic life. Jan shared with me her love of family, which consist of her husband of more than forty years, her son , daughter and four grandchildren. We share a love of cooking and meeting and having random conversation with people, even total strangers. What we didn't share was the need to plan. Jan is what I like to call, a super planner, and we laughed about that in our very first conversation. I'm definitely not a planner, so it seems like we are the yin to each others yang.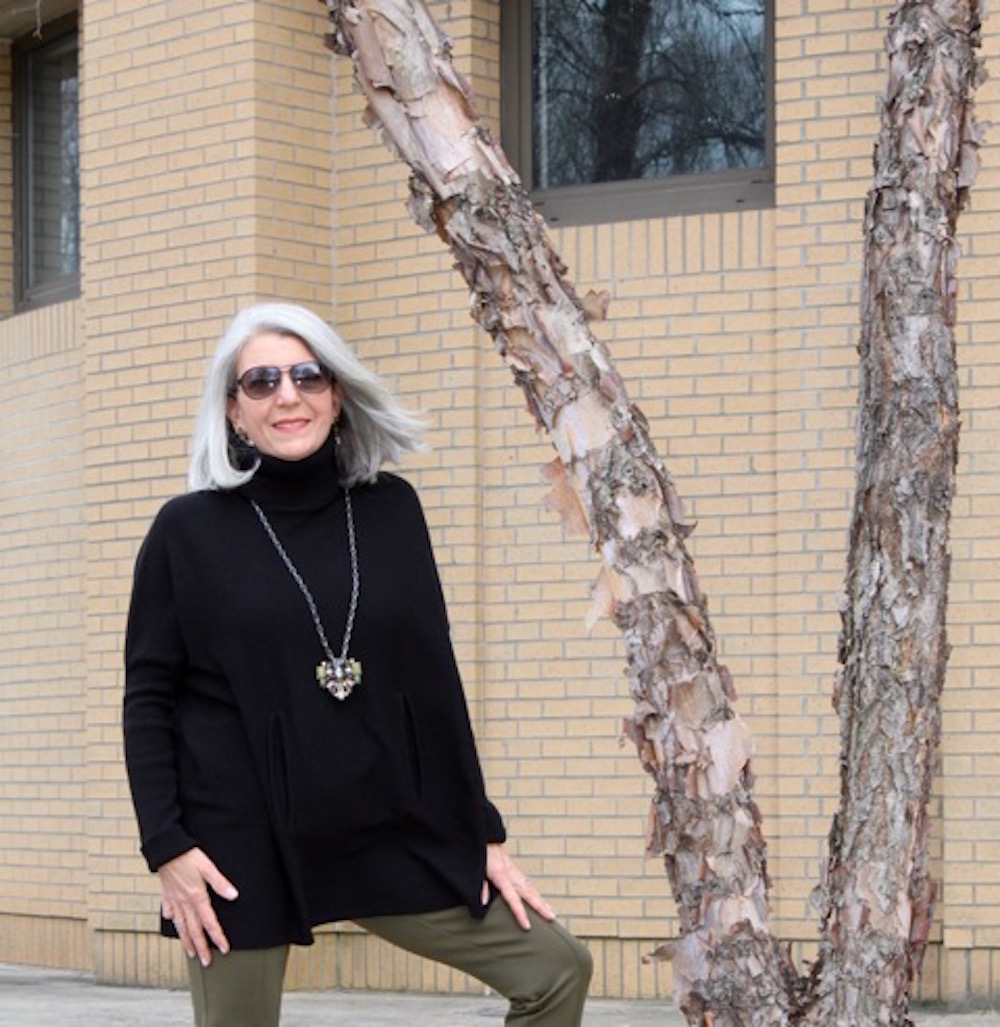 What you wouldn't believe, is that as fate would have it..I would be in Jans neck of the woods the same weekend as the launching of the campaign..it was totally random. I would say, it was definitely meant for us to be partners. When we met up in the gorgeous town of Columbia S.C for tea, I was immediately drawn to her laid back personality, how easy it was to talk to her , and her wicked sense of humor..that I know was lying dormant beneath that calm exterior. We will have lots to chat and laugh about in the future, for sure.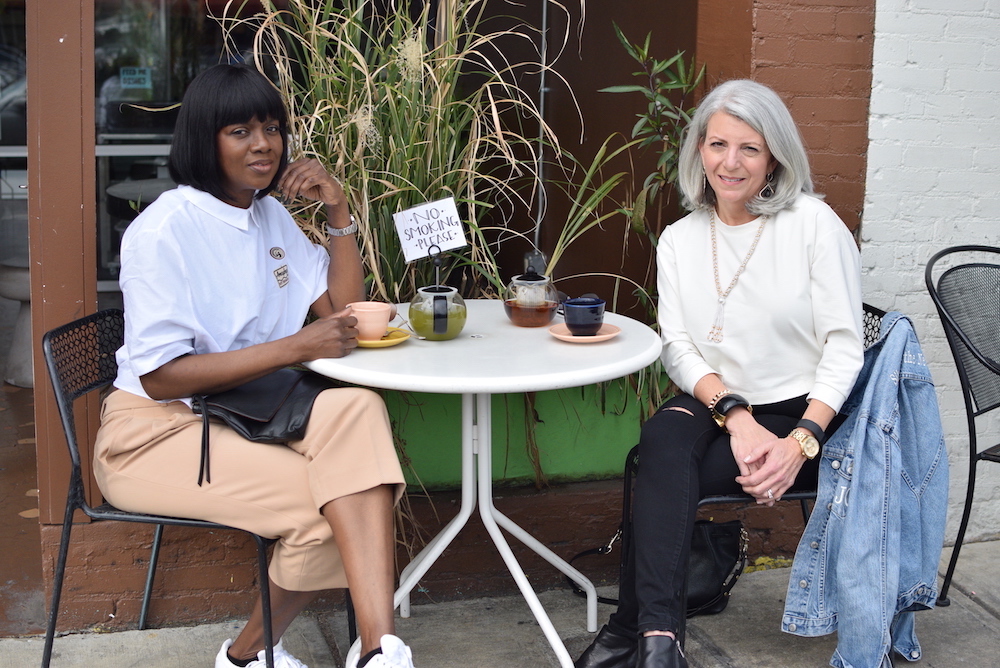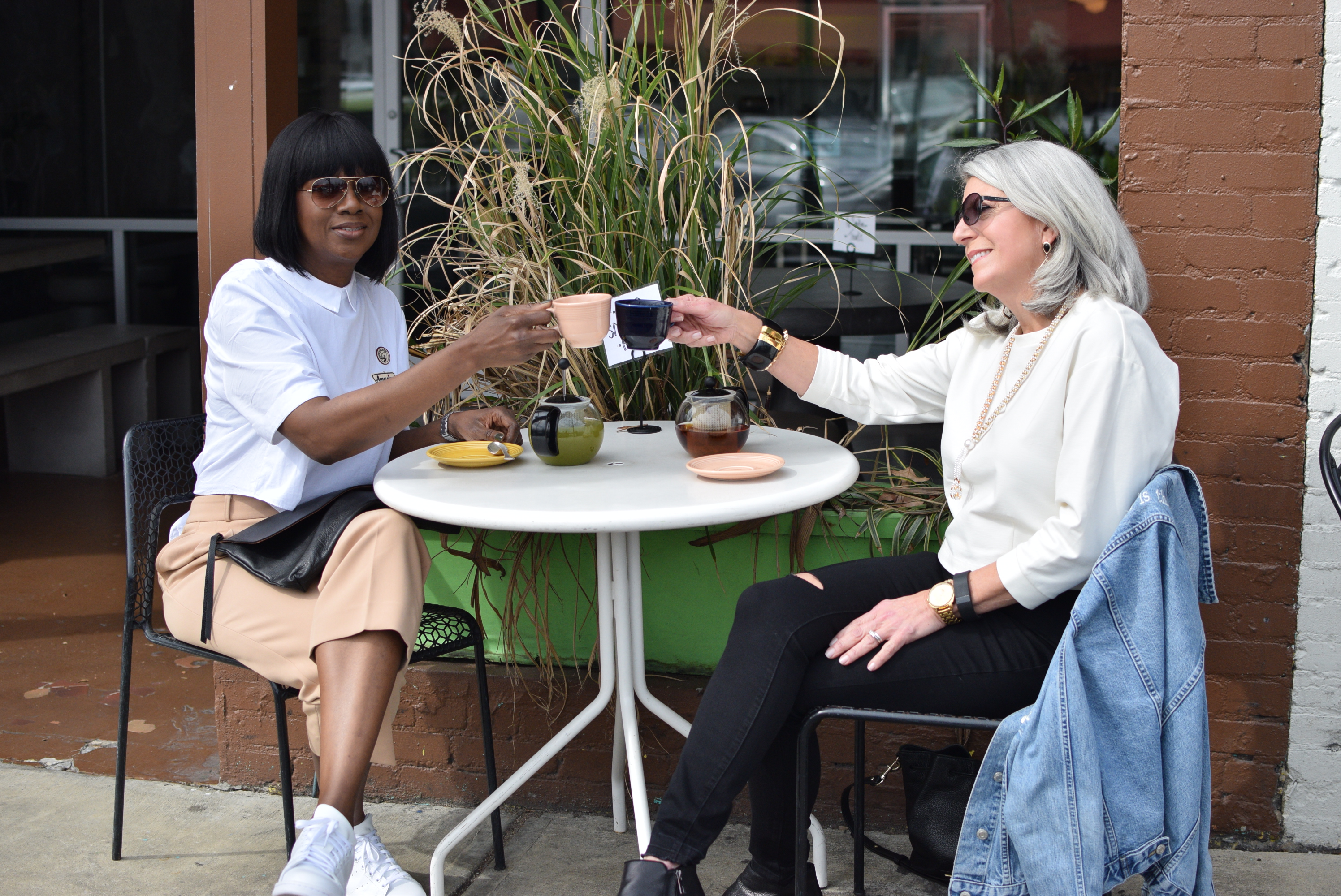 Jan is a very passionate person, who at her core believes that everyone is totally equal..she made it a point to share this with me towards the end of our first phone conversation. I thought that was a way of her sharing her heart, and I found that very refreshing. Jan is not just a wife, mother, grandmother, blogger or corporate sales leader…she is a force. She's a woman who's decided to take life by the horns in her fifties, and live it to the fullest..on her own terms…how fierce.
Follow Jan @silver_isthenewblonde on instagram. Also don't forget to check out her blog www.silveristhenewblonde
If you have enjoyed reading this blog post and learning more about The Fierce 50 Campaign, please visit this page to see an archive, where you will find each of the women that are participating in The Fierce 50 along with their blog post. Also please check out this amazing article about the launch of the first annual Fierce 50 campaign, written by the one and only Hannah Storm. Last but not least..if you would like more information about becoming a part of this movement, please contact info@catherinegraceo.com
Until our next stylish encounter…as always loves, stay inspired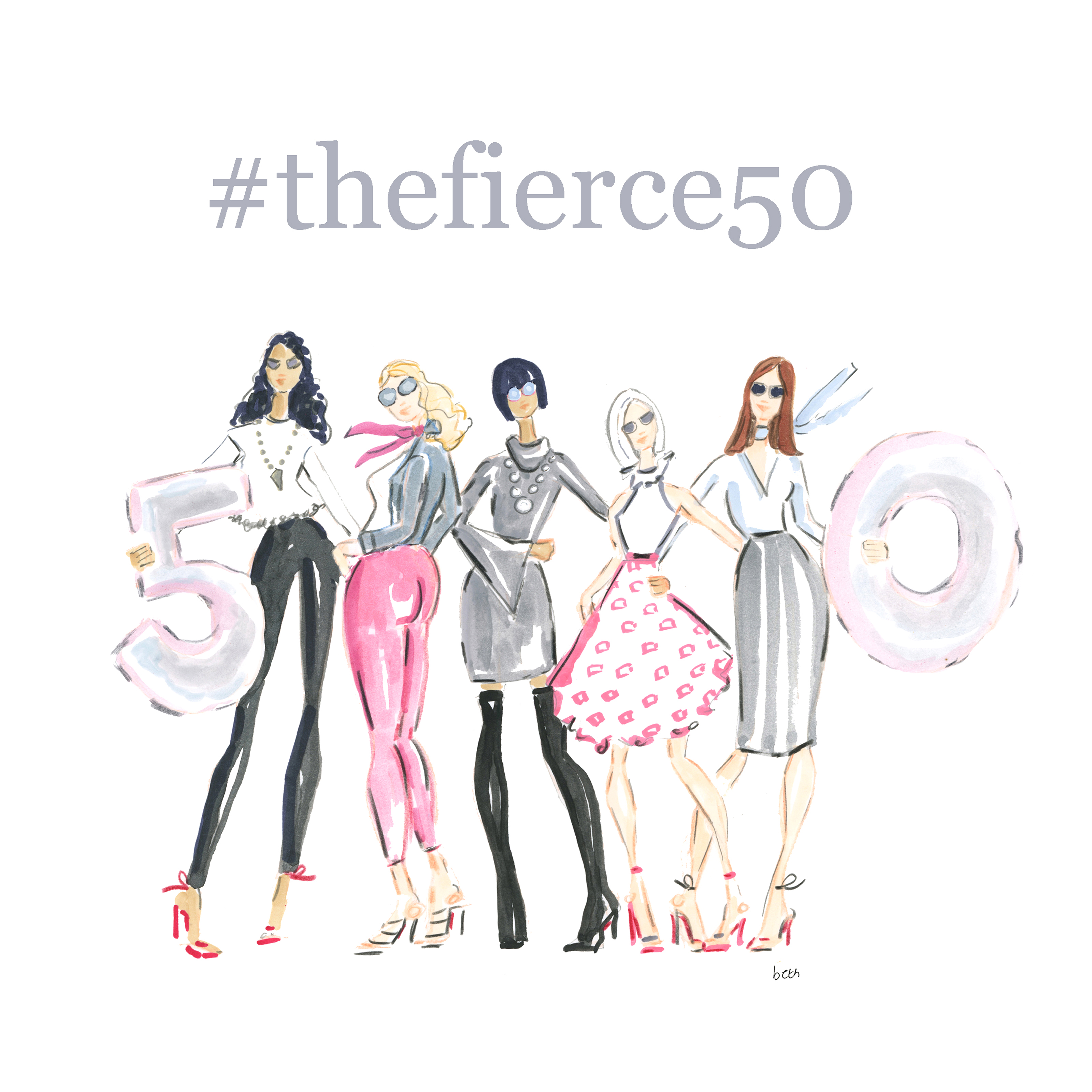 Thank you Beth Briggs @bethbriggsillustration for our amazing graphic illustration of #thefierce50 campaign
Thank you to our sponsors for your generous support. You are so appreciated!
onzie www.onzie.com  @onzie
Madison Reed www.madison-reed.com  @madisonreedllb
HSI Professional www.hsiprofessional.com  @hsiprofessional
Awe Inspired www.aweinspired.com  @aweinspired_