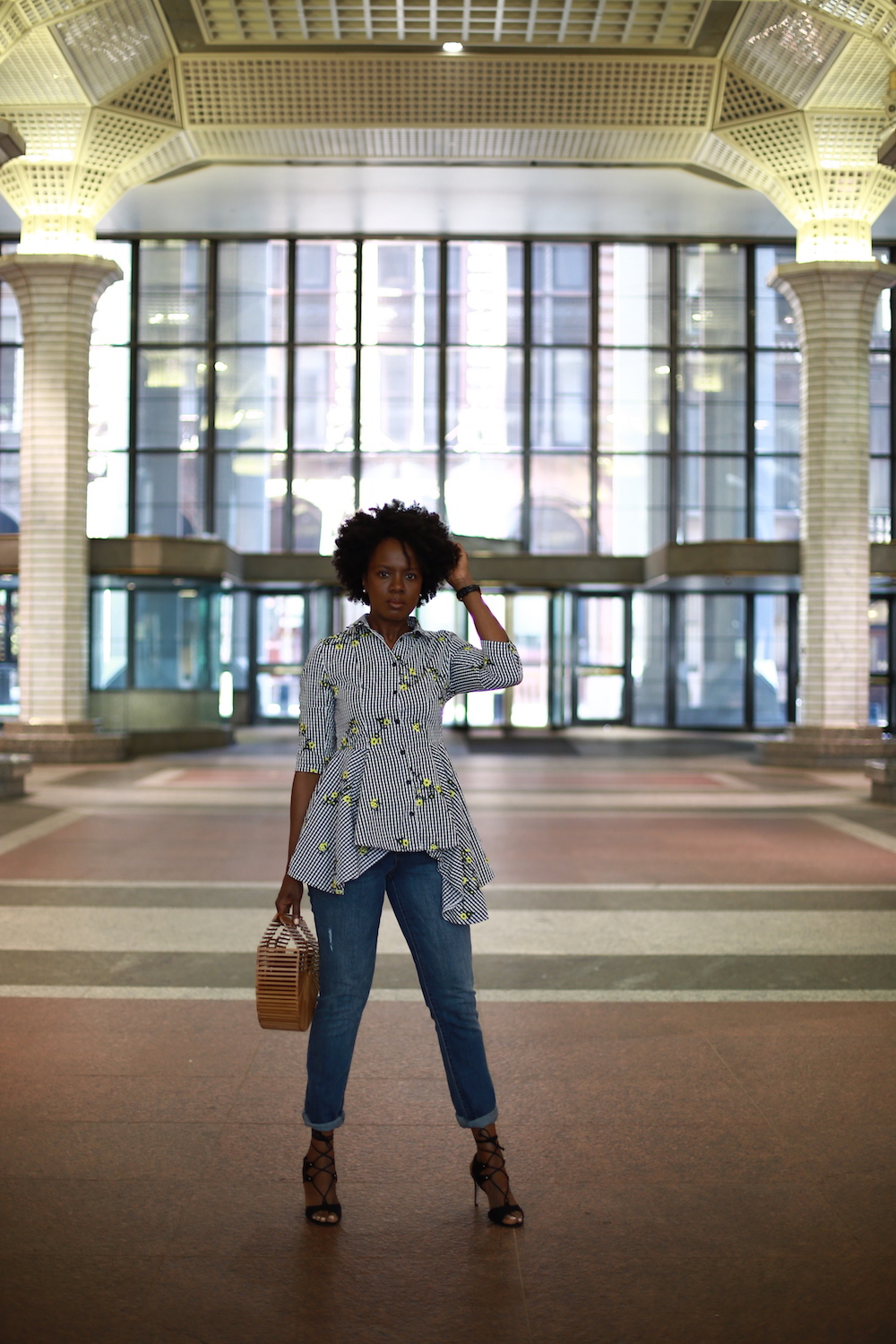 NYC has some of the best indoor public spaces I've  ever seen. I came up with this grand idea that I would explore some of these spaces, while I shoot throughout the summer. Also, it doesn't hurt to be indoors when its ninety five degrees outside..I'm just saying.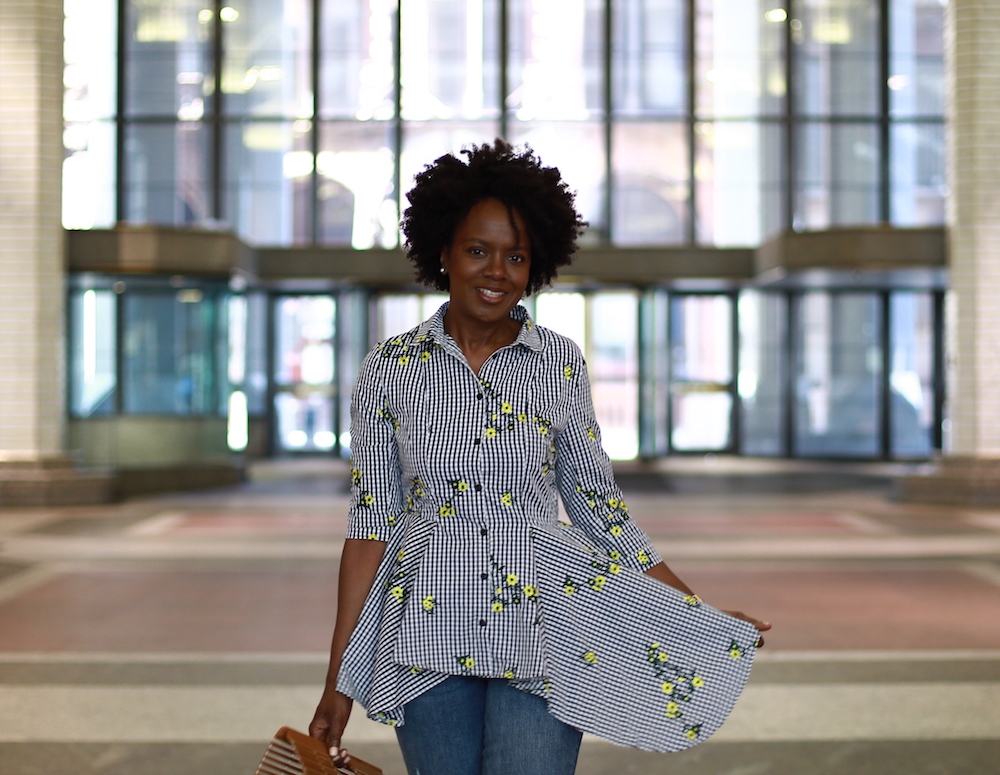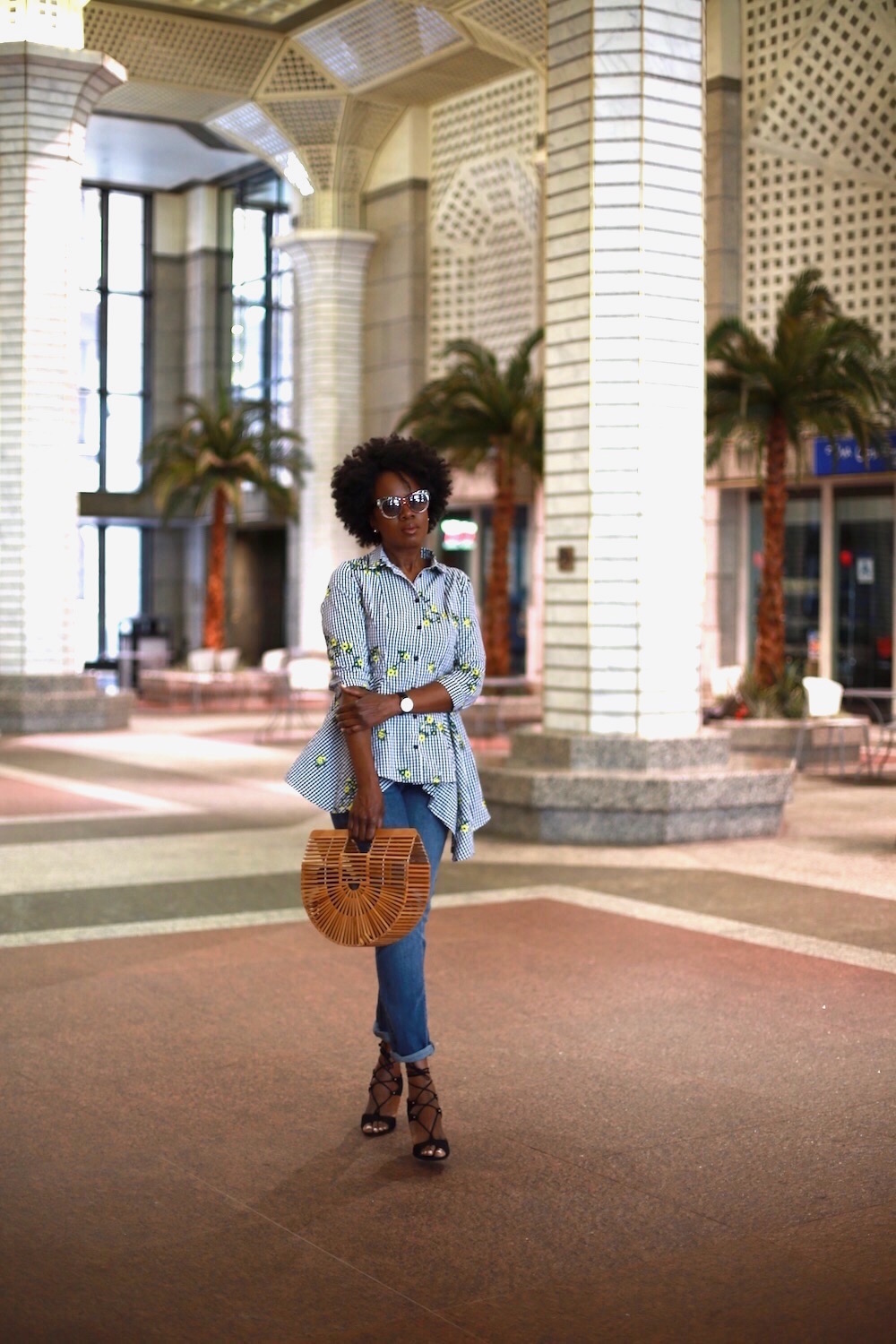 The space I chose in this shoot is 60 Wall Street, it's  the public space inside the Deutsche Bank building. This magnificent building was completed in 1989. The public space was incorporated into the infrastructure as a part of an agreement, that would allow Deutsch bank to erect a building that was significantly taller, and larger then normally permitted.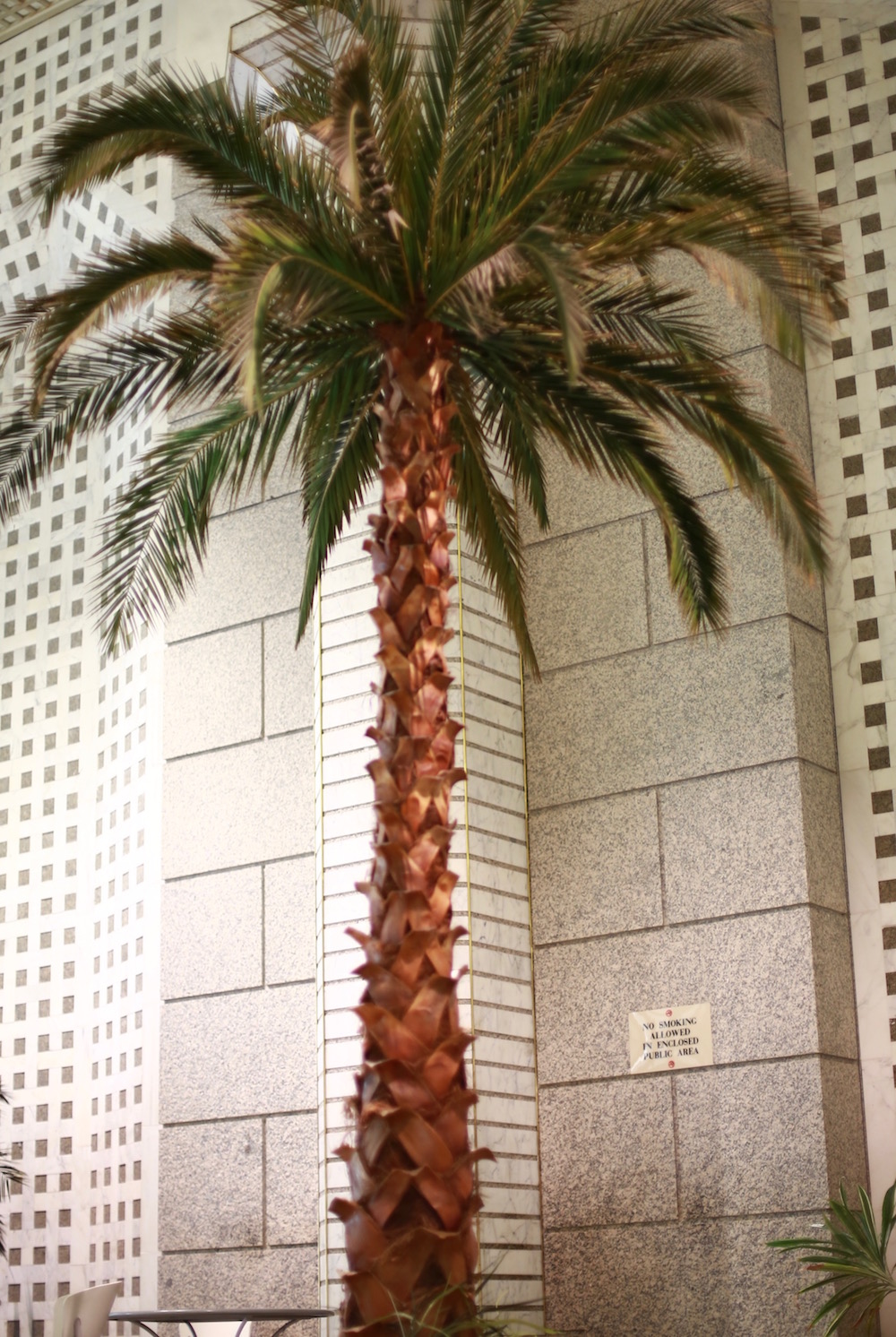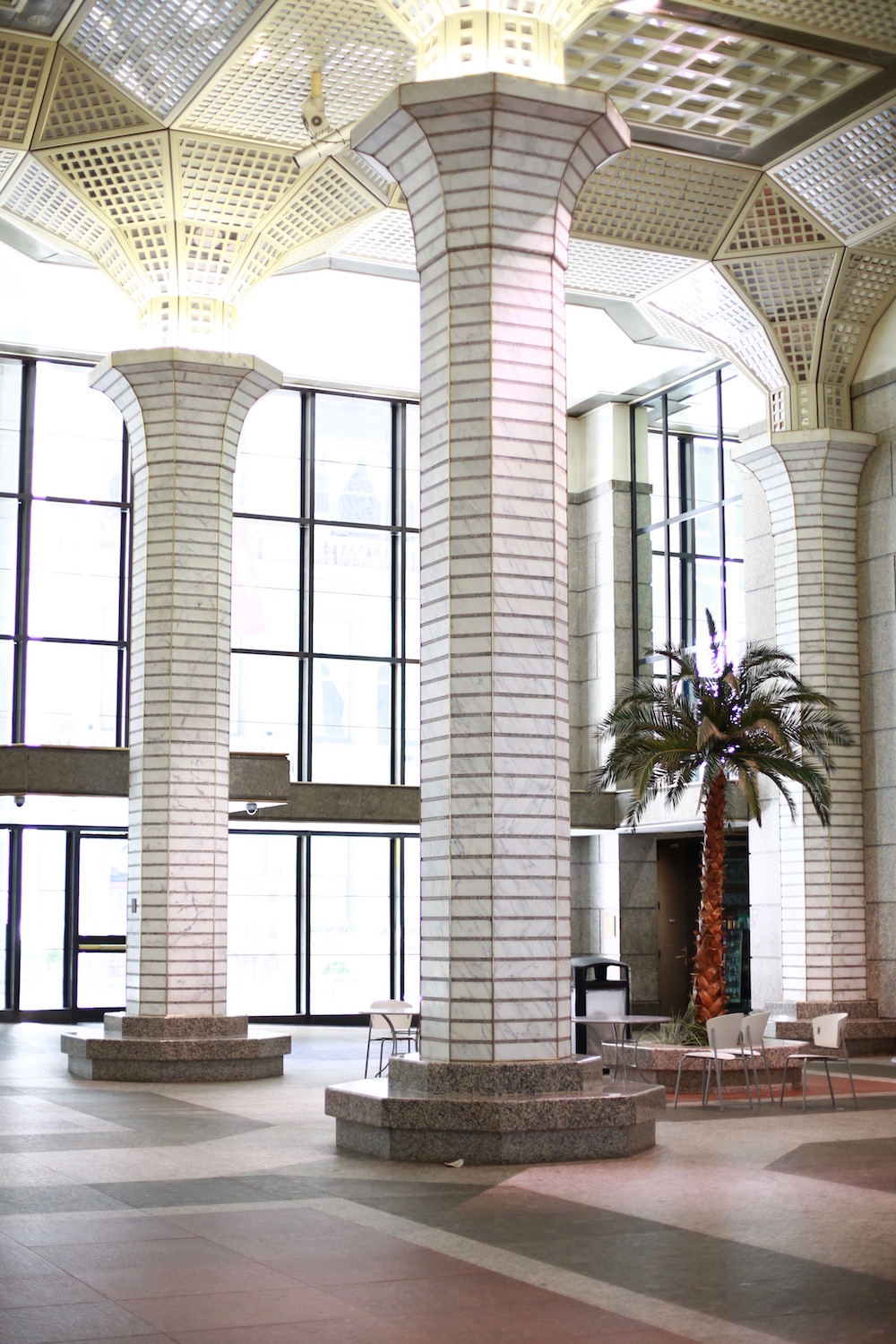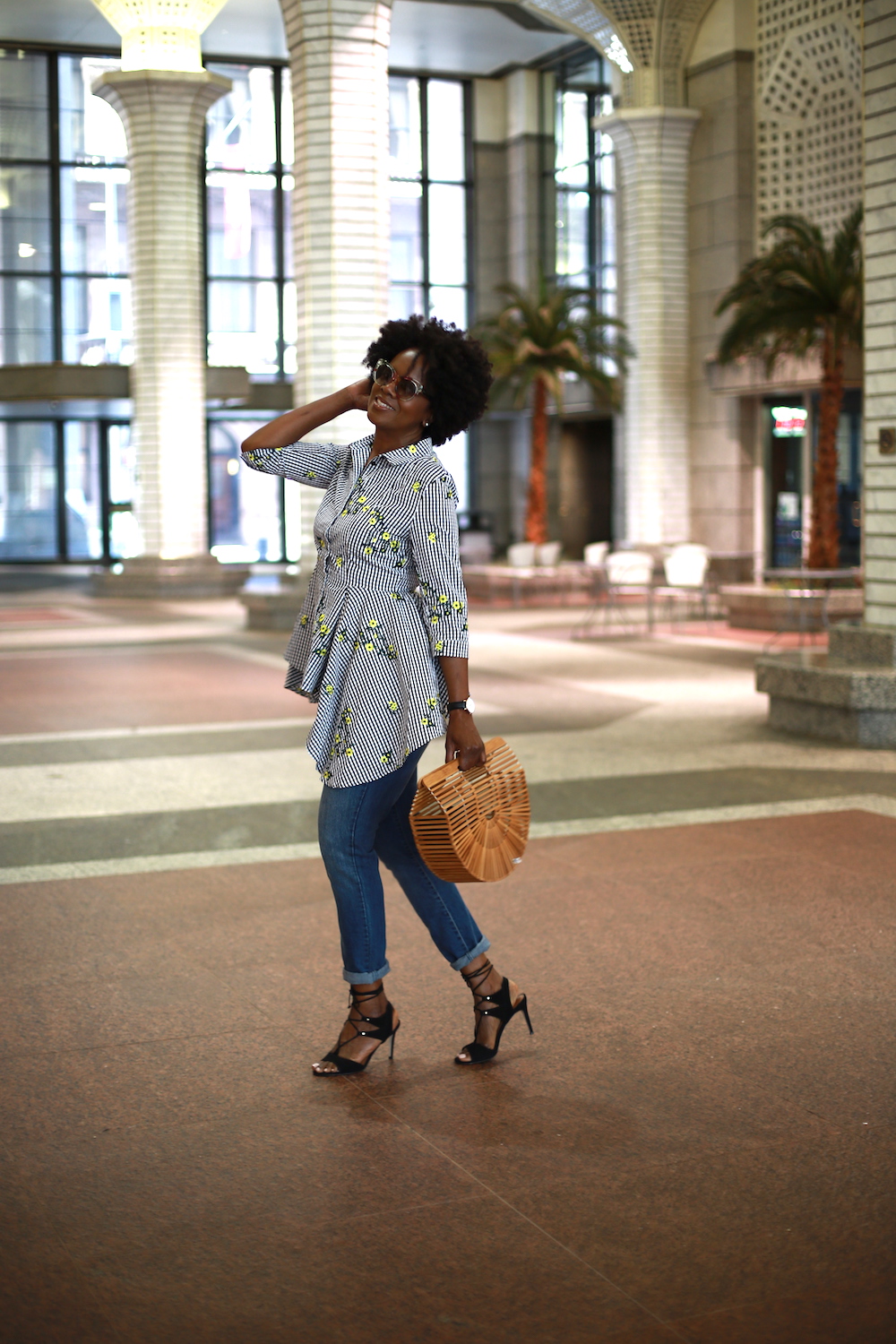 I found the atrium so refreshing..not only is the space wide open, with super tall ceilings like most , but the architecture is so amazing. The white granite arcades, faux rock walls and palm trees, made me feel like I was in a urban oasis.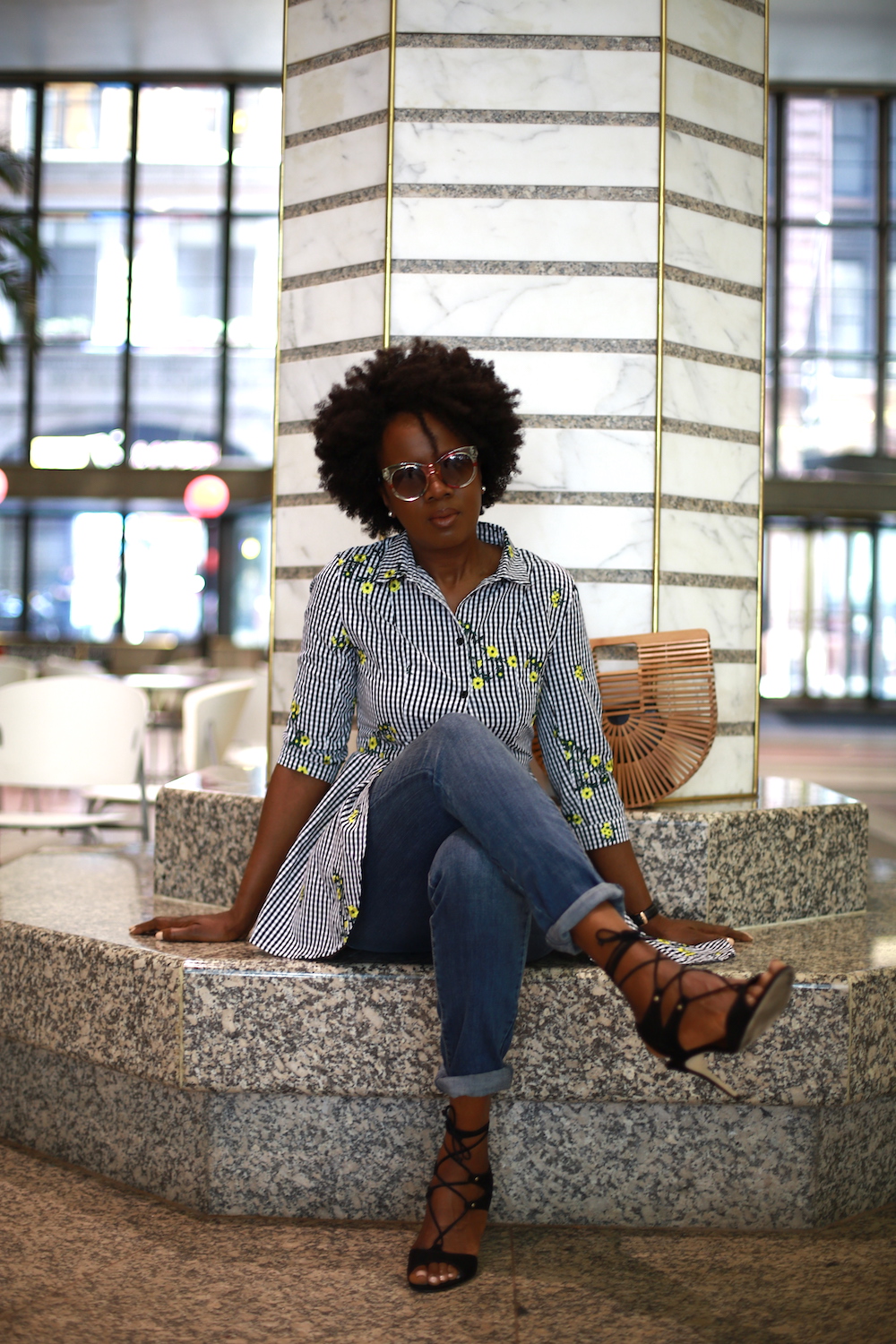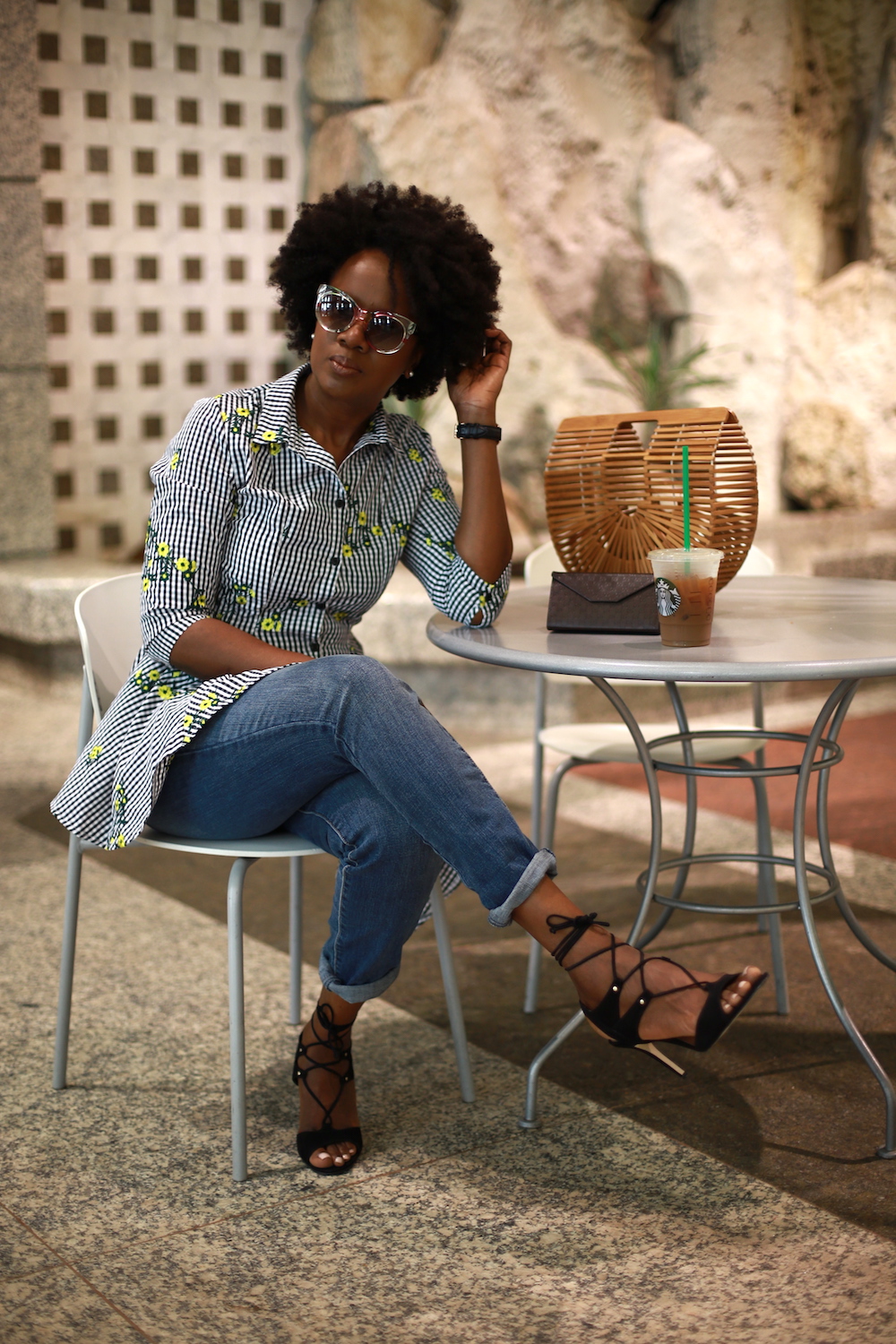 The space has free wi-fi and a Starbucks, along with a few other shops. There's plenty of seating and a restroom. It's the perfect place for a meeting, or to just kick back, relax and have lunch. I love that the atrium is not only open to the Wall St. 9-5 crowd during the weekdays, but is also accessible to the public on the weekends. I hope you've enjoyed this post. Stay tuned as I explore more beautiful public spaces in NYC.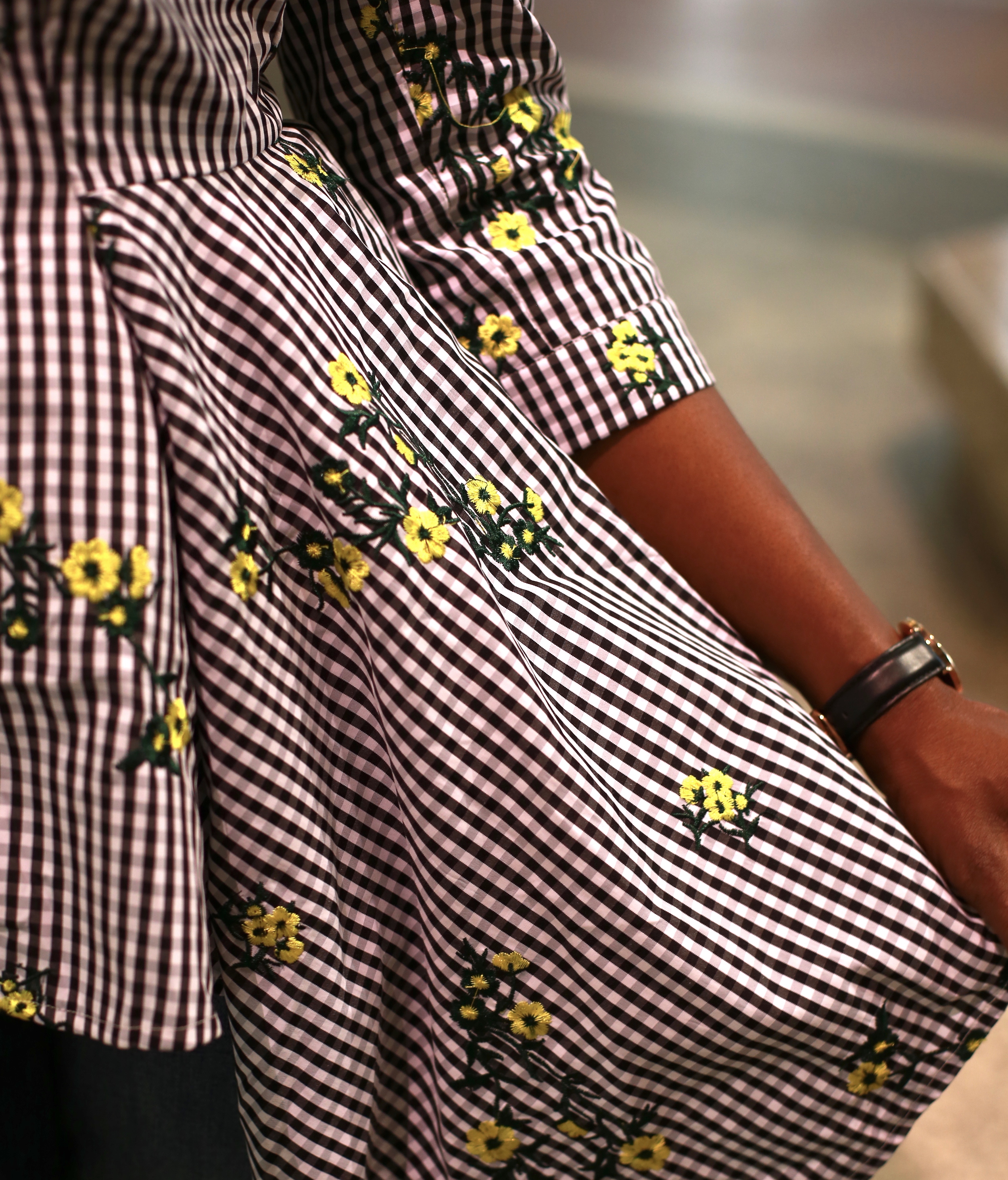 Photos: WildNYC
Sandals old; I love these here and here
Sunnies old; I love these here
Until our next stylish encounter…as always loves, stay inspired
xoxo