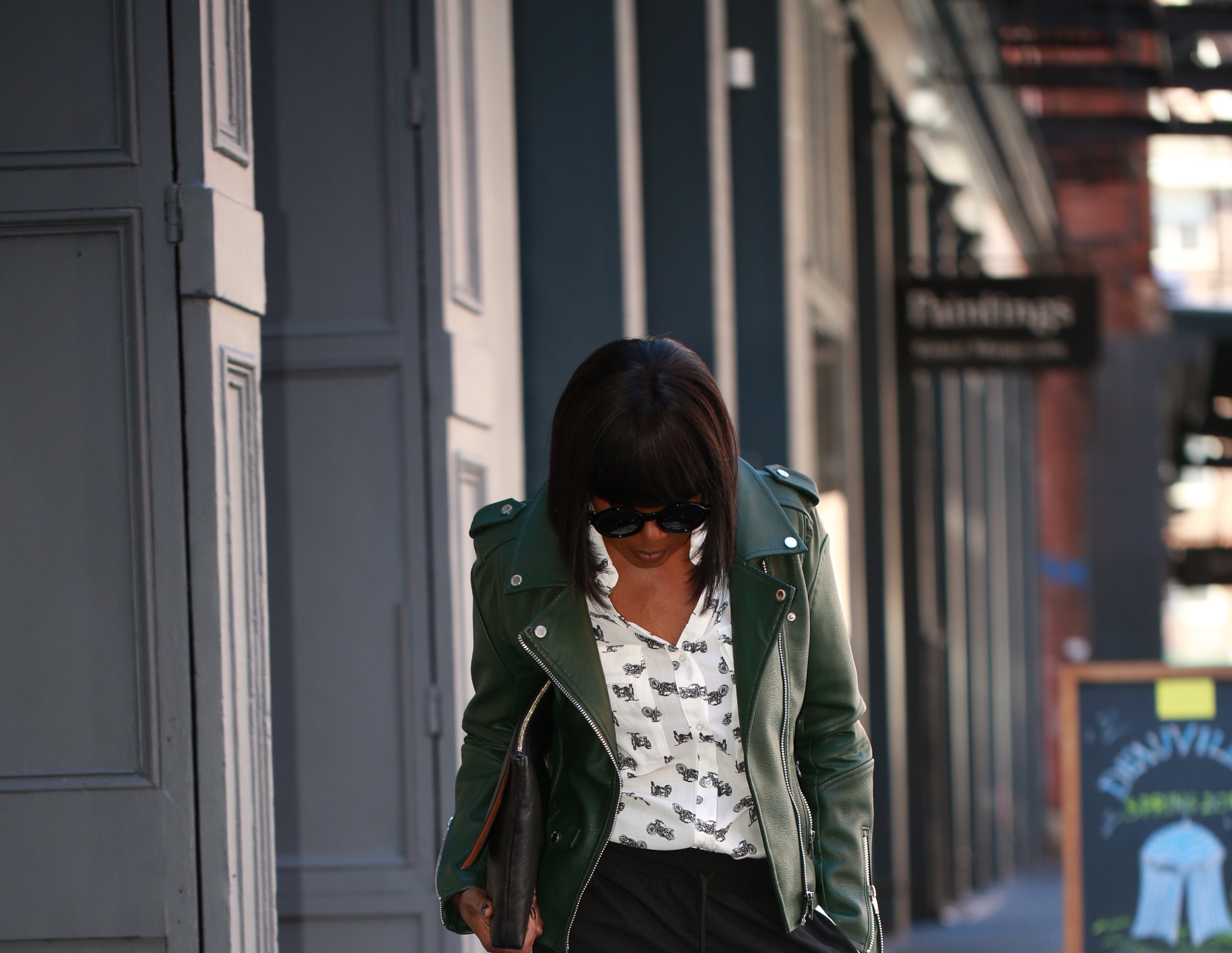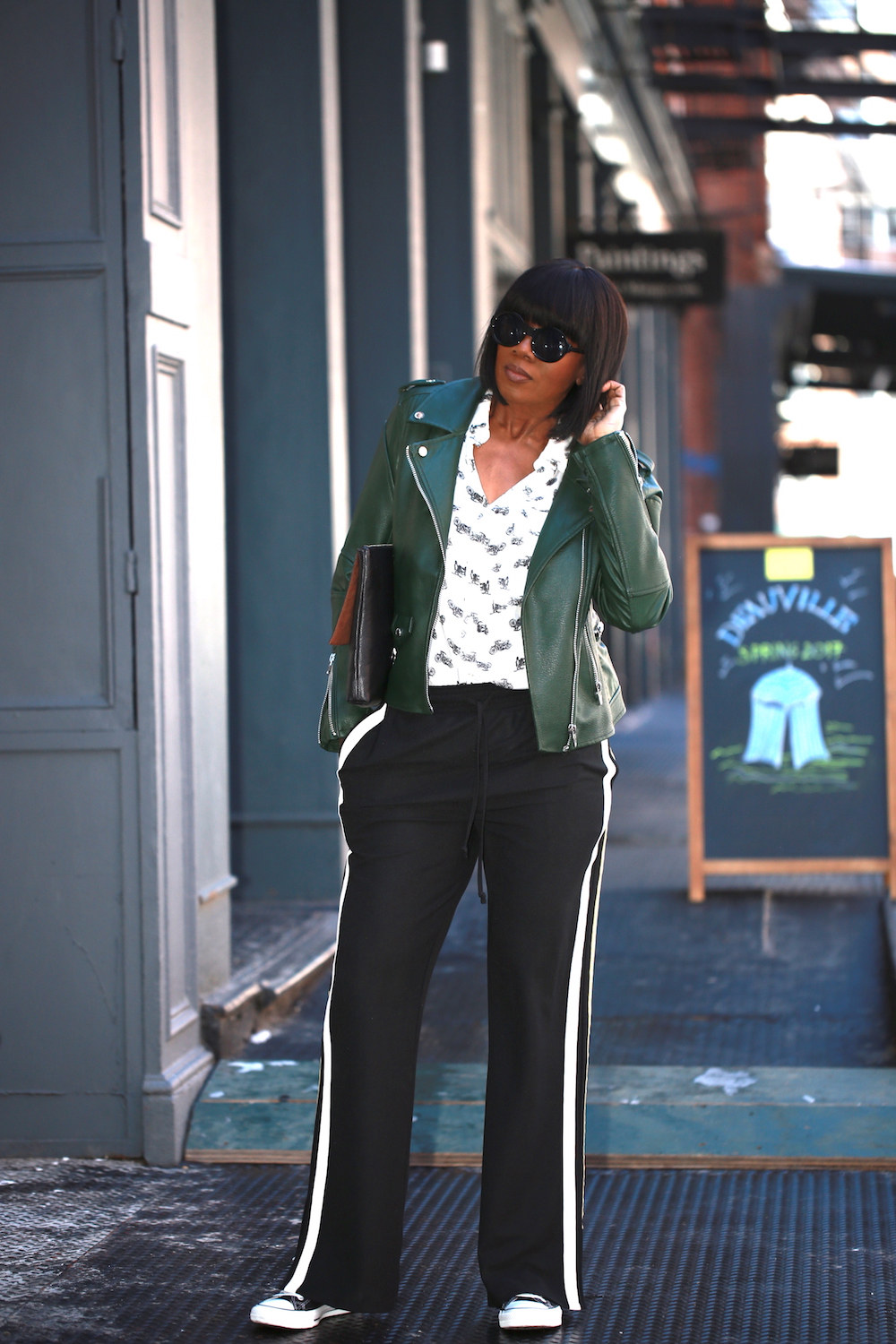 Track pants and moto jackets, what a combination. These Who what wear collection track pants had me at hello. I knew I had to style them with this money green moto, that I love so much. As I pondered what shoes to wear with this outfit, my thoughts went from stiletto pumps to sandals, and back around to these classic converse chuck taylors..that as you can see, won me over.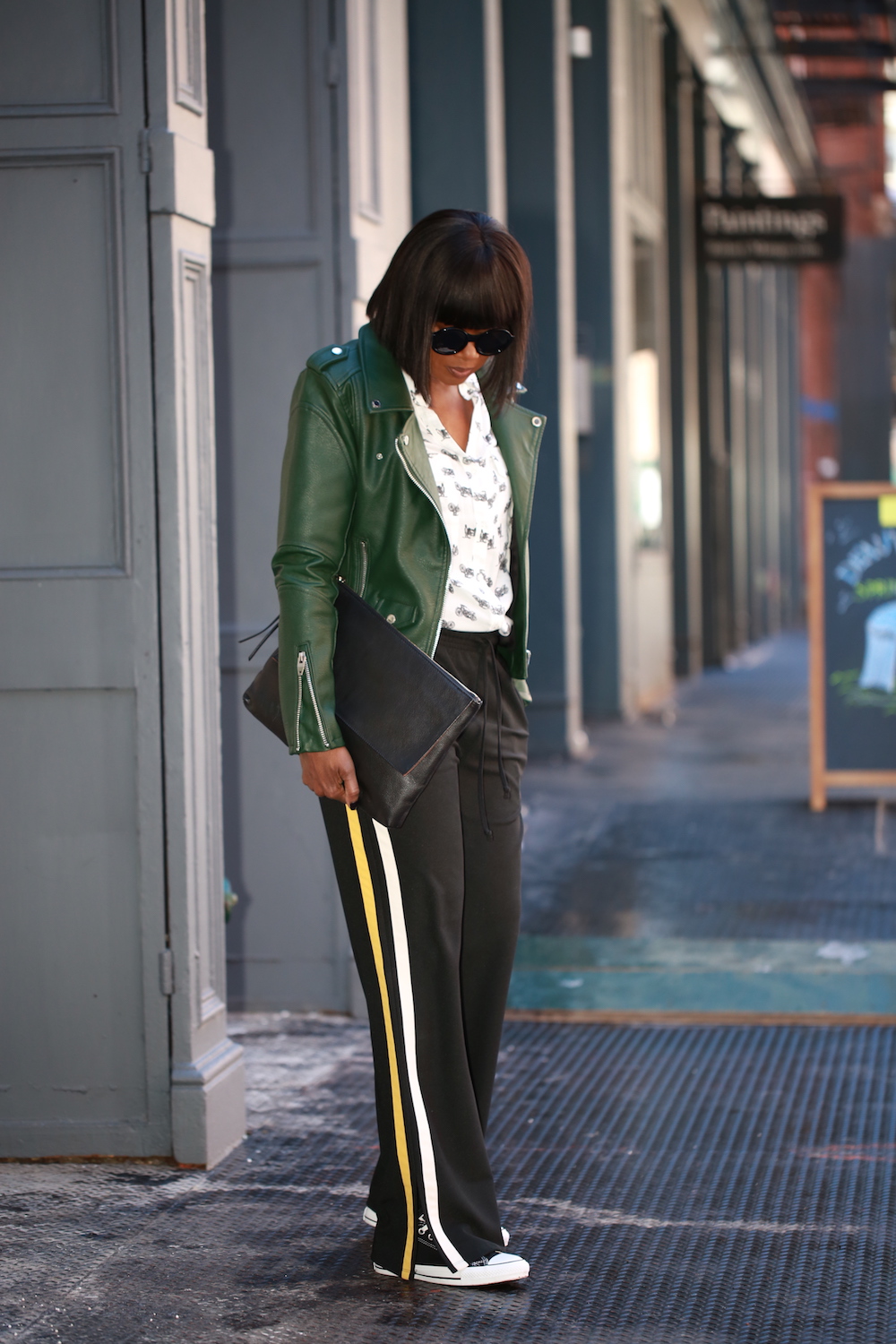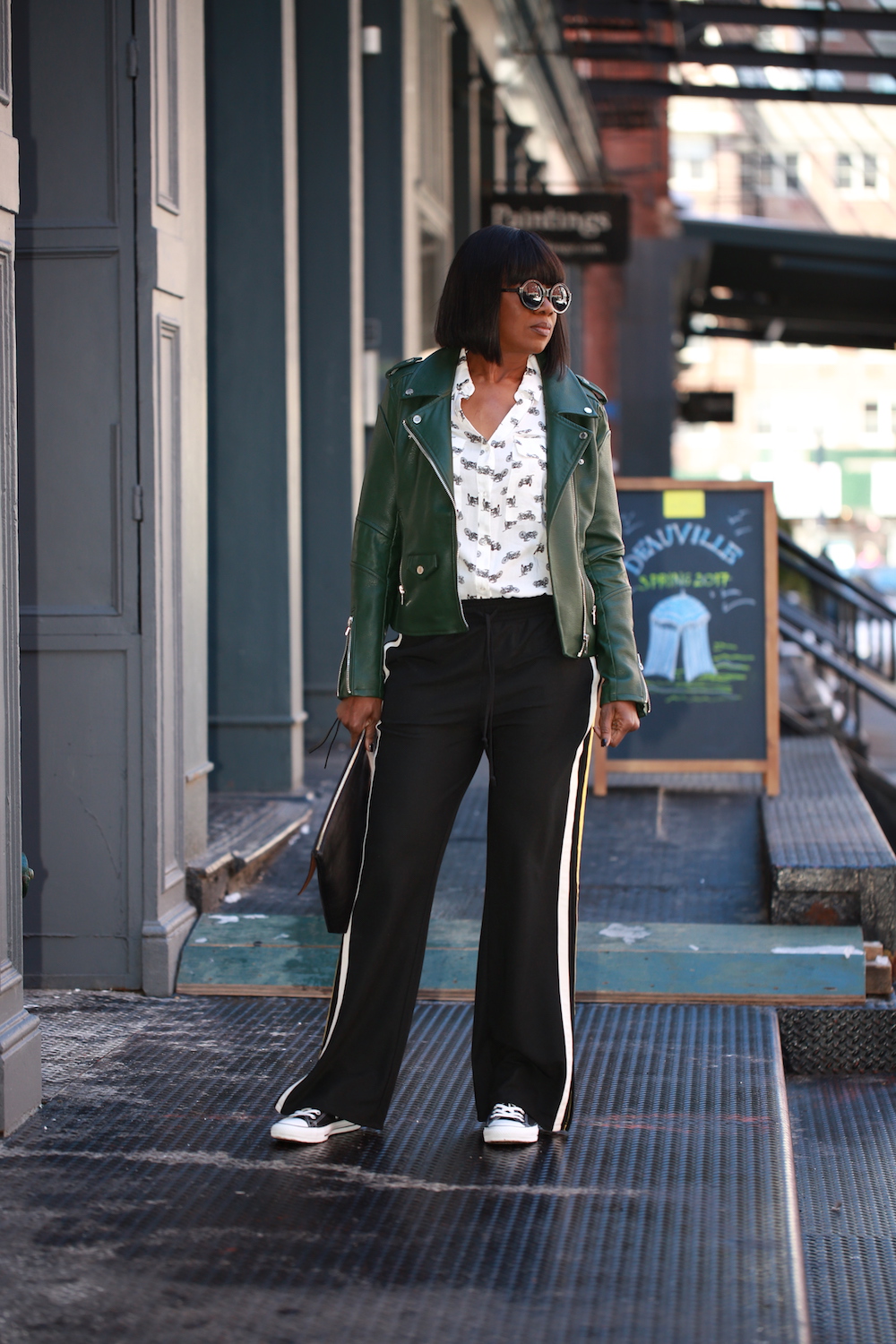 This look was so comfy and gave me just the right amount of edge, that I love so much. I also paired the pants with a button up shirt, that actually had motorcycles on it, sick.  This shirt was one of the most adorable tops that I'd ever seen in my life..it was like it was made to be styled with this outfit.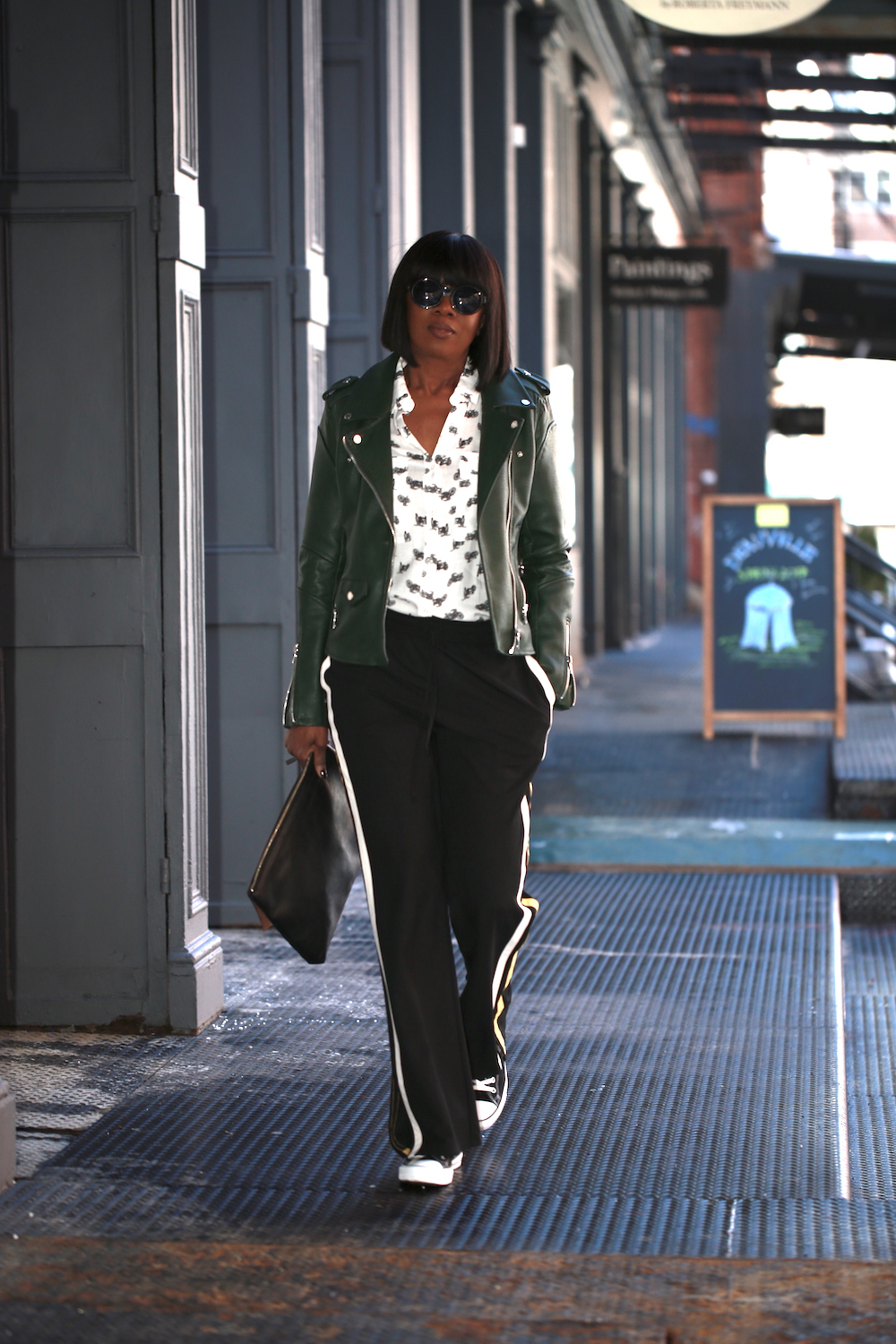 My fave oversized black clutch never lets me down. It pairs so well with so many looks, and I always reach for it when I want my bag to be understated..even though this ones oversized. The clutch…the chucks..I totally love the way the whole look came together. Bonus: This fab moto jacket is now available in the most beautiful spring colors.  I hope this post inspires you to play around with the track pant trend.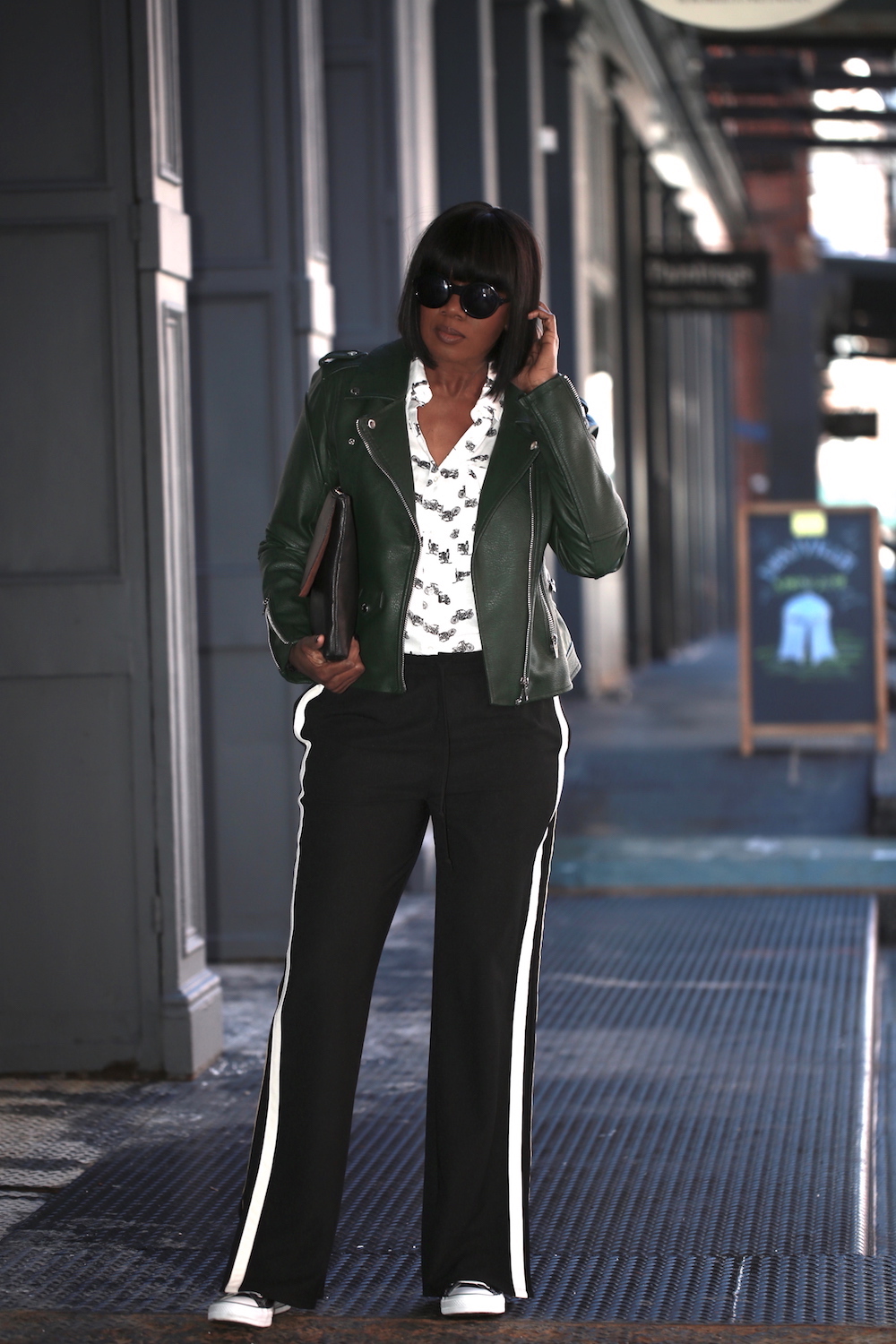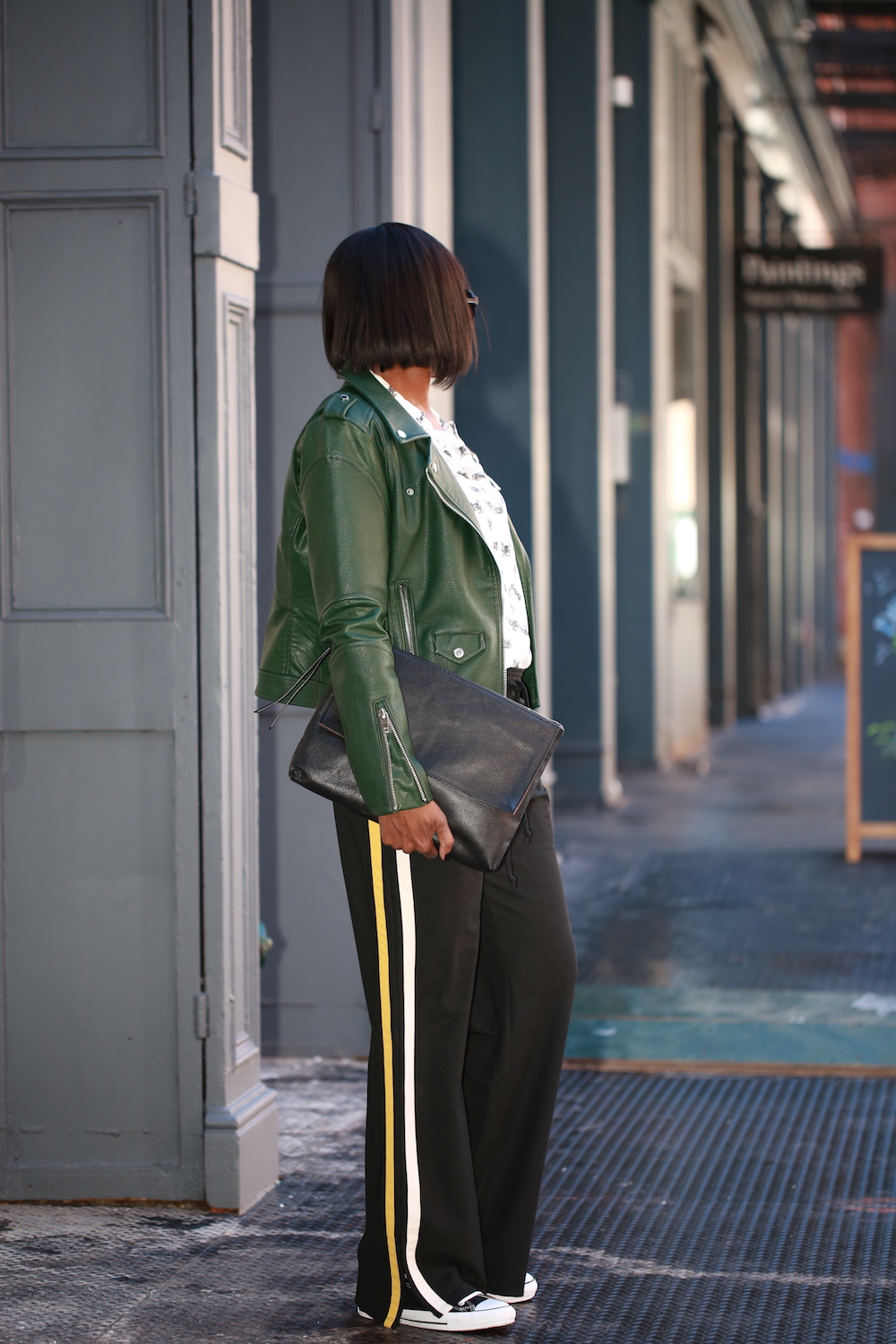 Until our next stylish encounter…as always loves, stay inspired
Photo: @Wildnyc
Pants | Jacket | Shirt Tjmaxx find