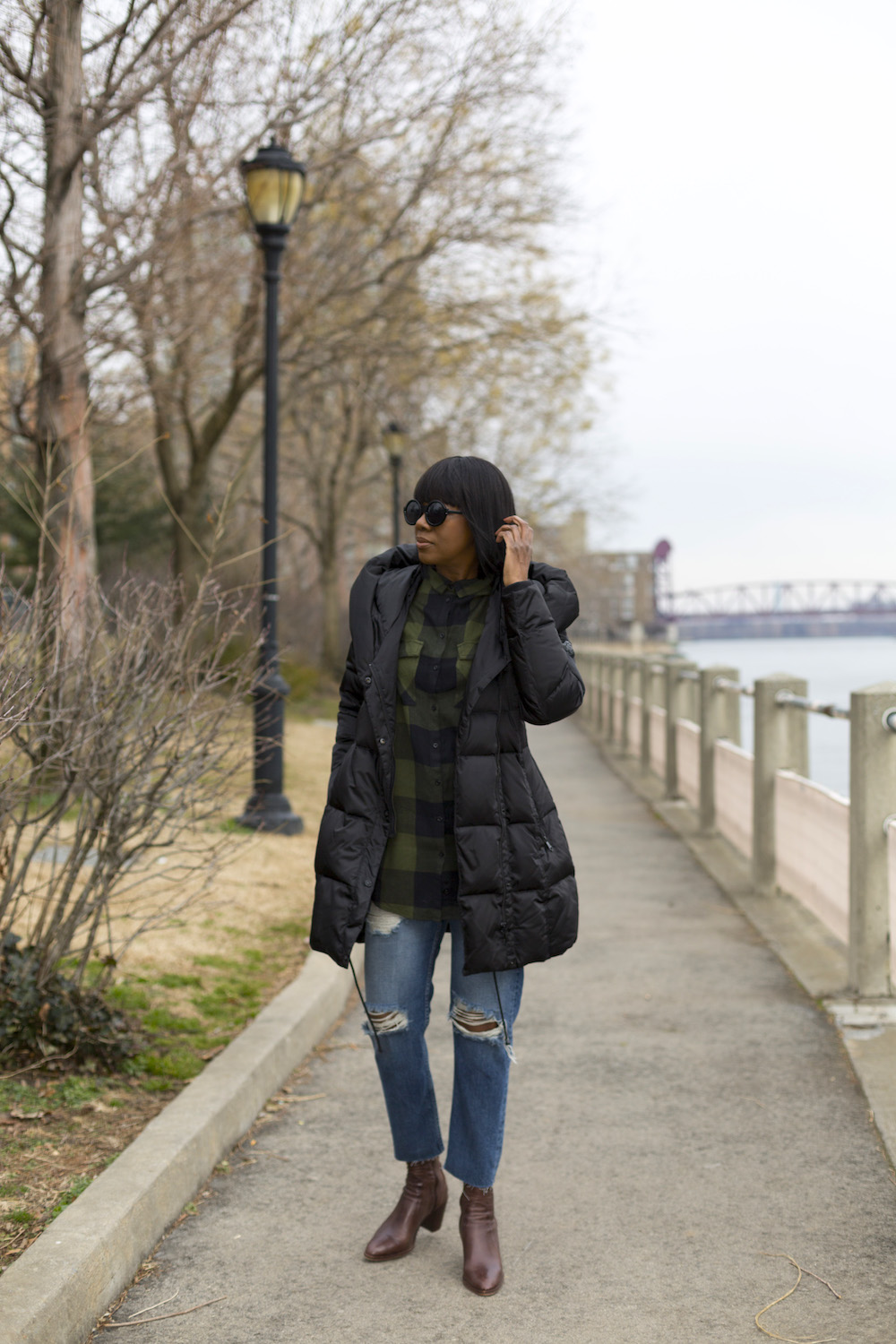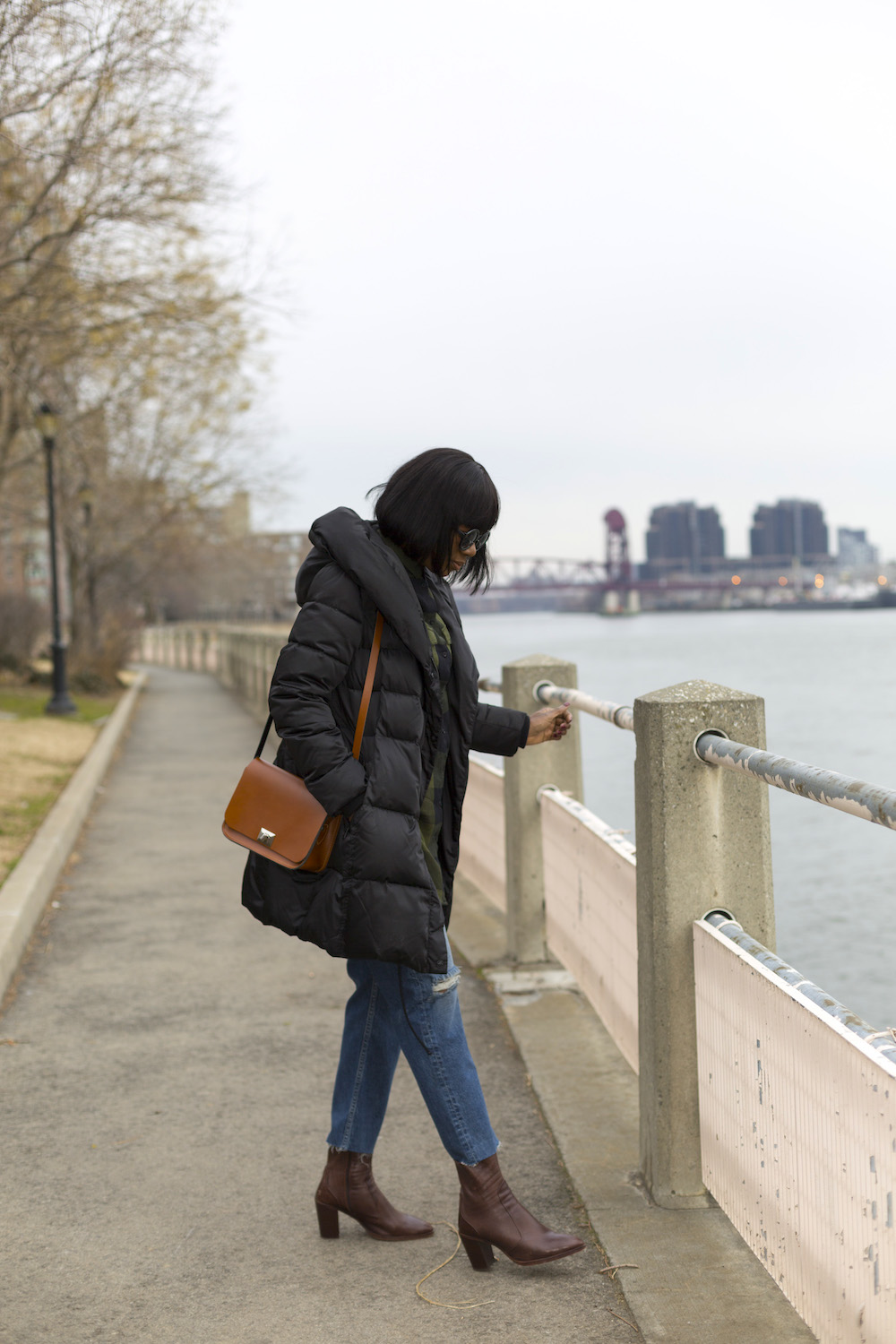 The day that these pictures were takin, it literally was freezing here in NYC. The temperature has consistantly been brutally low these past few weeks. I really want to post just and outfit look, but its too cold. I can't take my coat off. I wonder how swimsuit models do it. I guess the thought of all that cash keeps them warm..ha!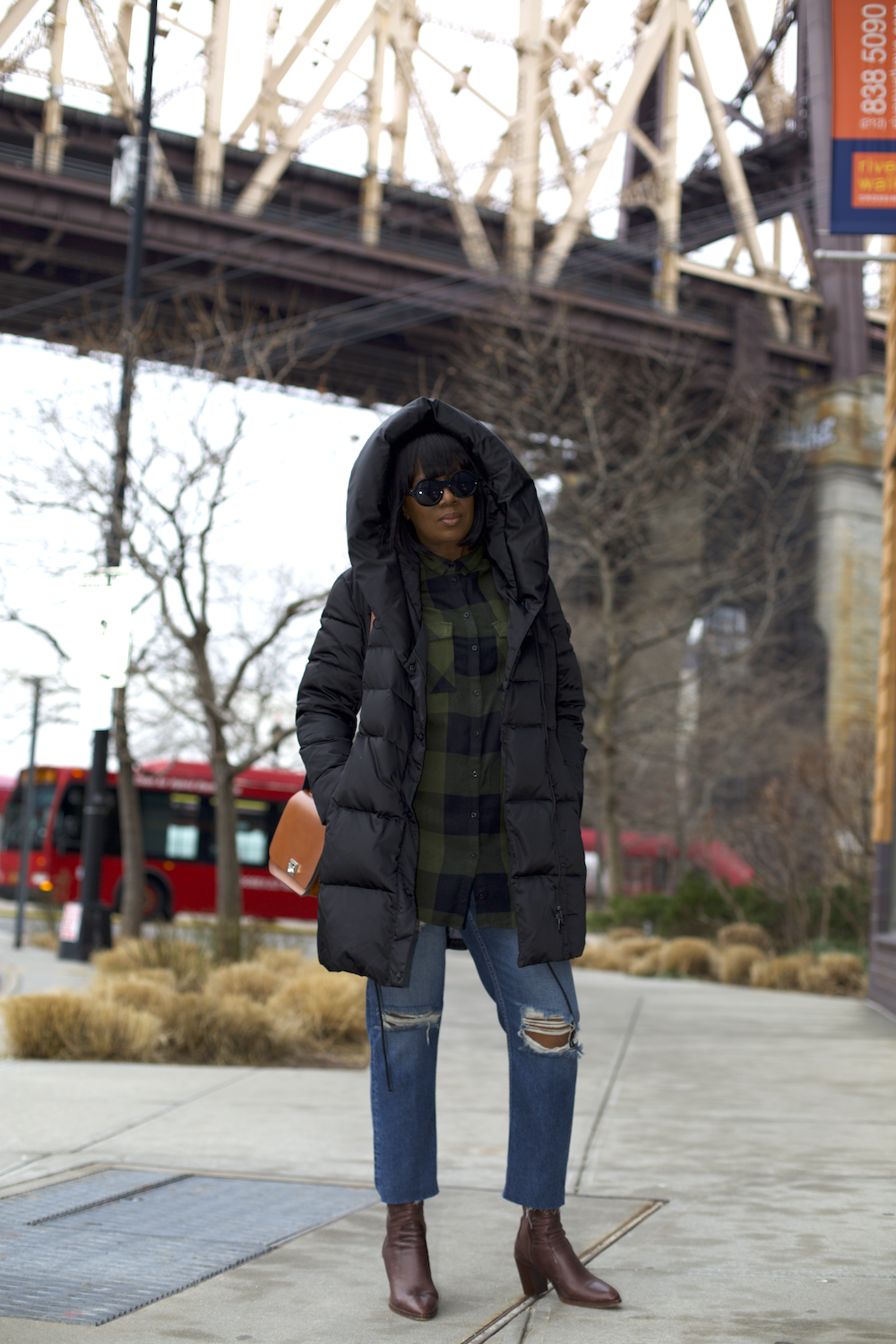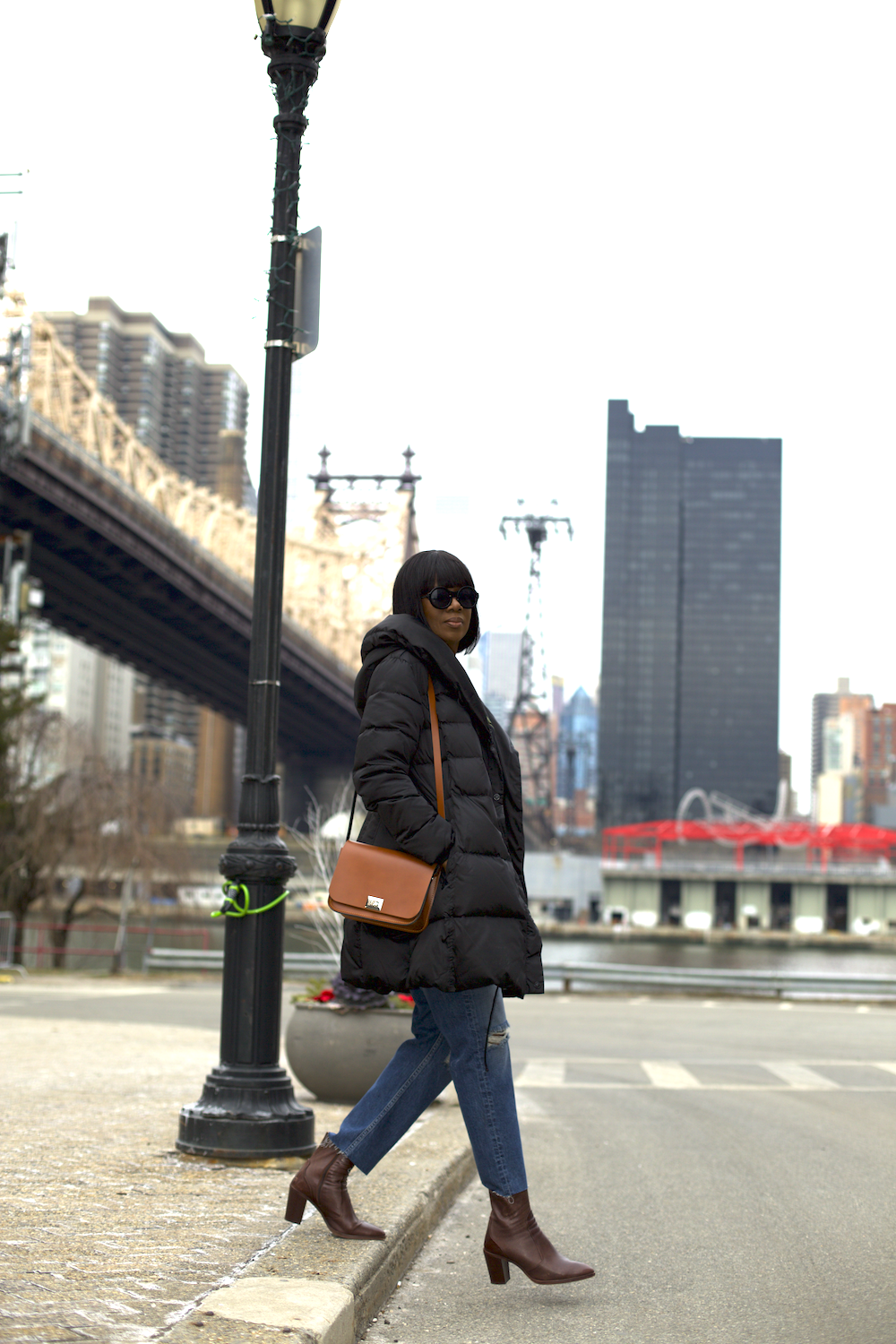 So recently I found this amazing down coat on sale in Tribeca, along with two other black coats and a black cape. You wouldn't believe that I paid sixty dollars for this bad boy. The hood is super duper big. I mean I couldn't even put it all the way on in the pictures because you wouldn't see my face. The outer shell is like a nice satiny finish and I love the detailing..plus it's so warm.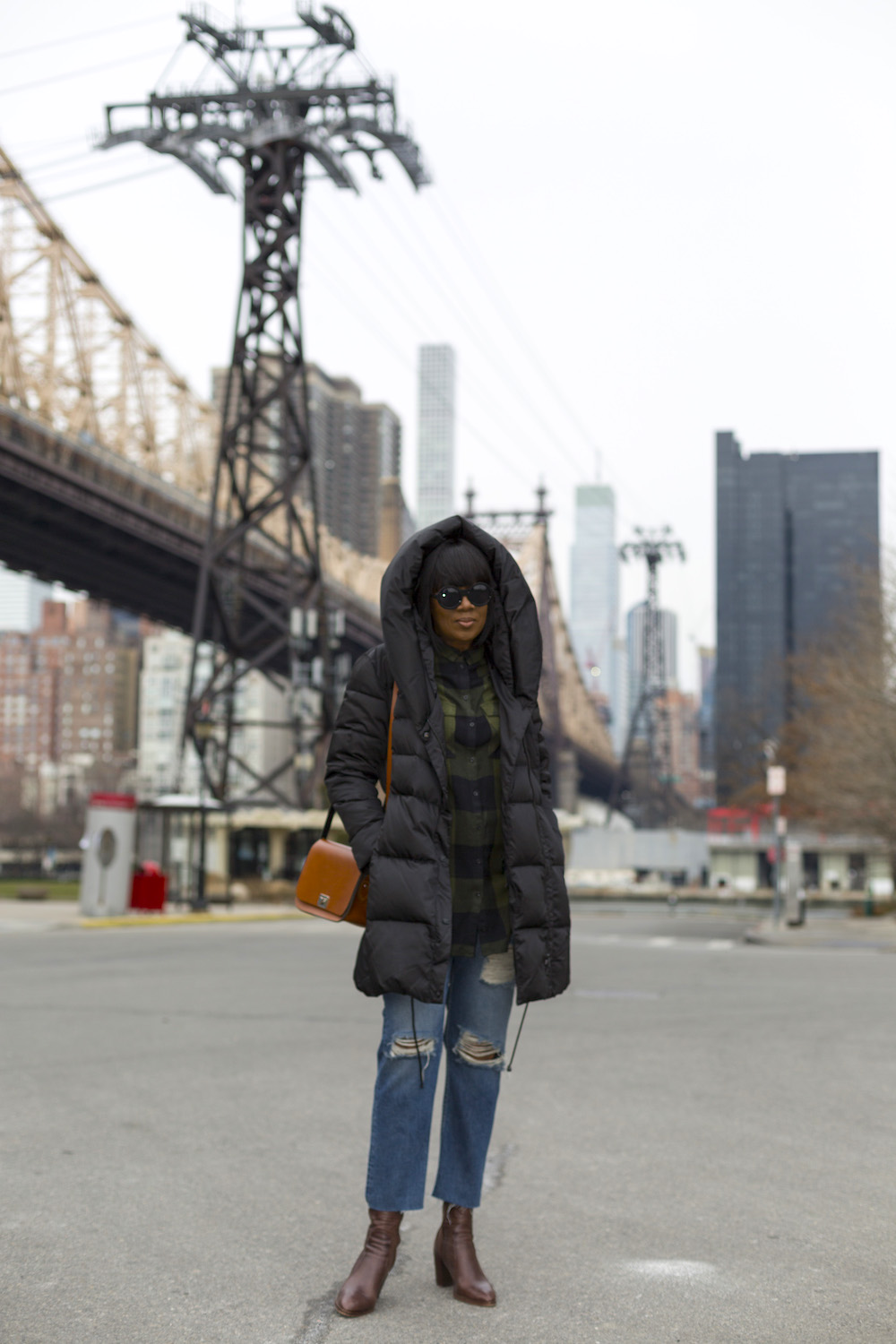 This day I styled it with ripped jeans, booties, my leather saddle bag and one of my fave buffalo check shirts. I'm sure this will be one of my go to coats for the remainder of this winter. I hope you guys enjoyed this post.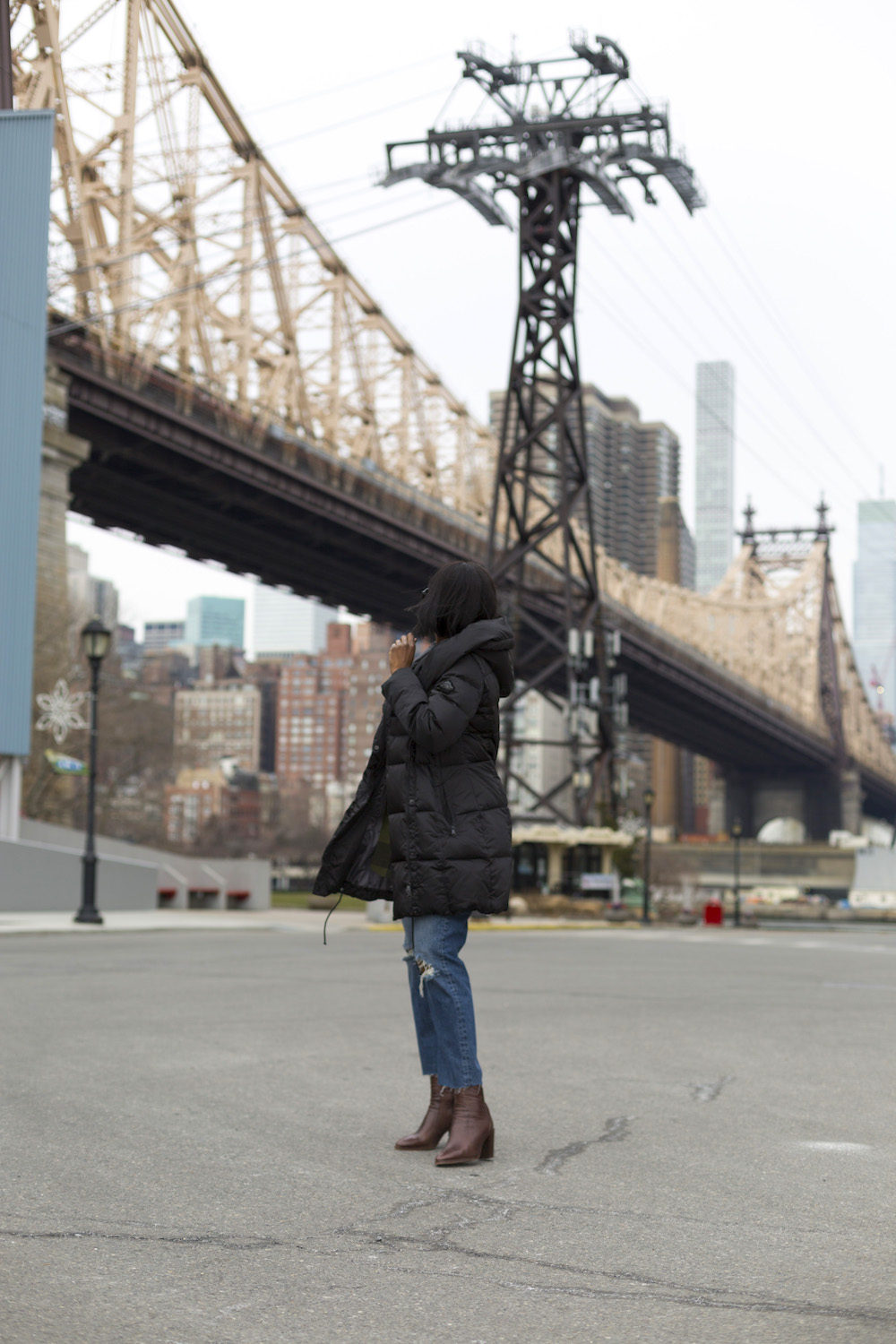 Until our next stylish encounter…as always loves, stay inspired
Photos: WildNYC
Coat |Booties | Bag old: similar here