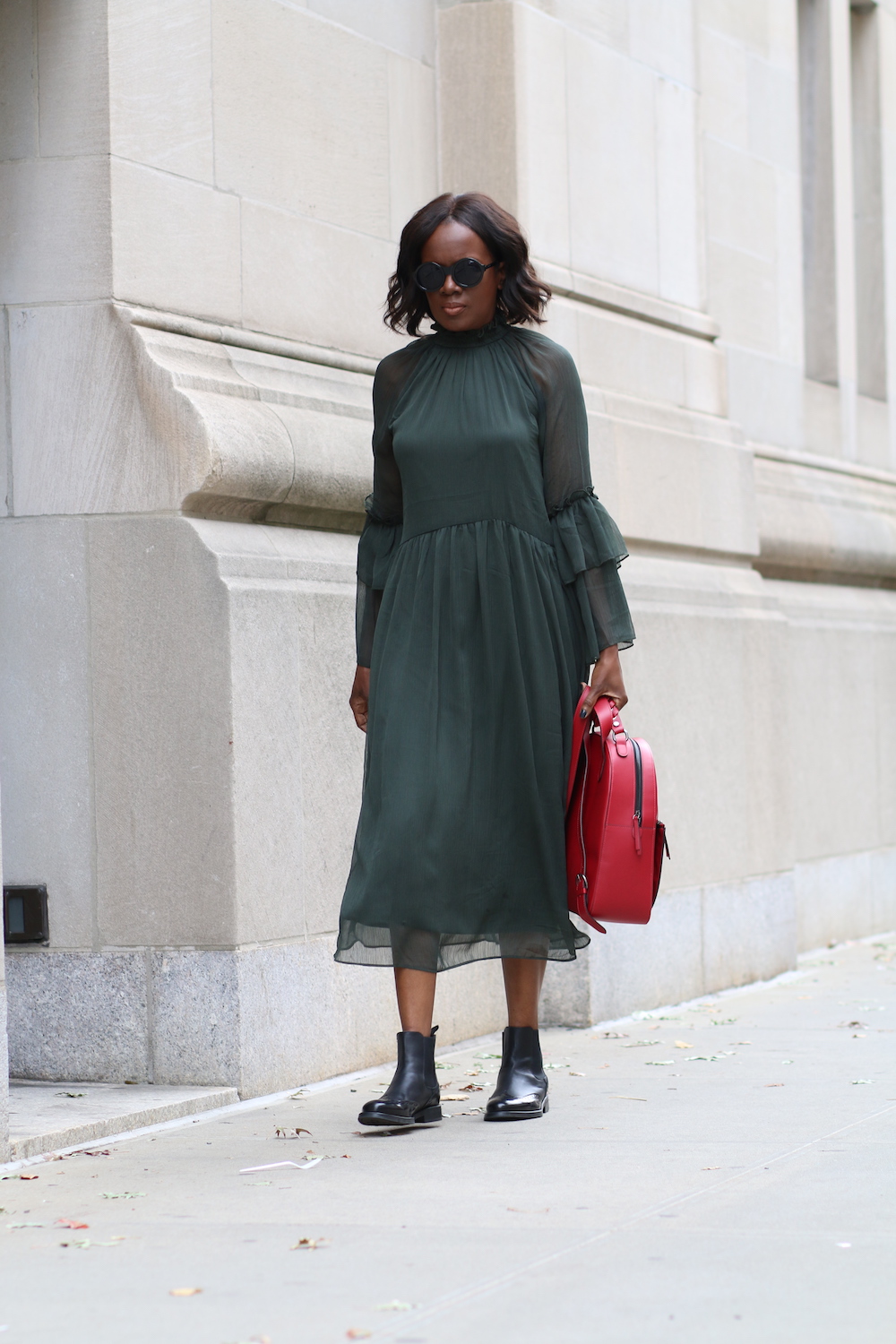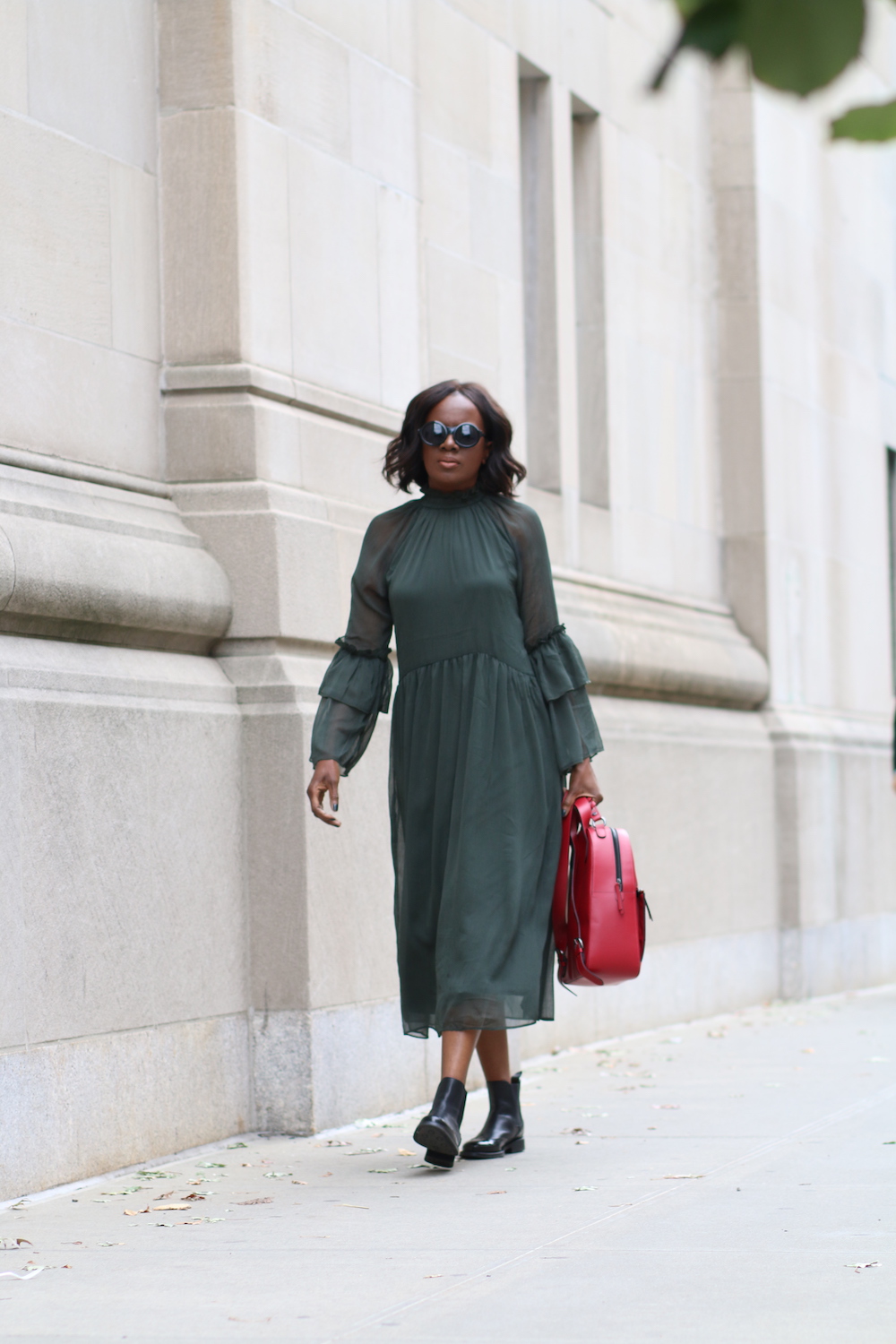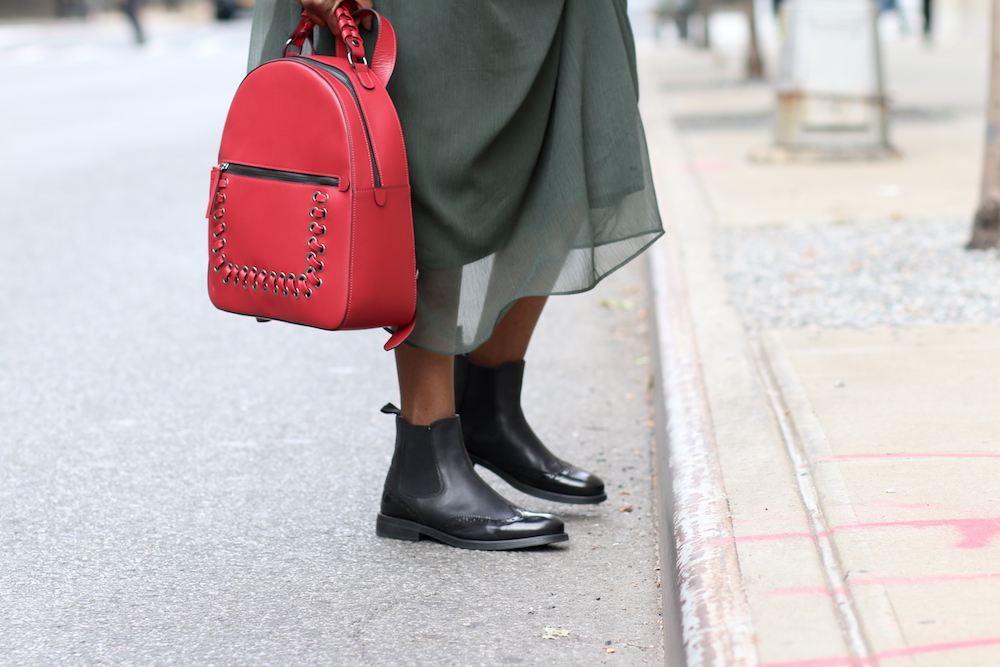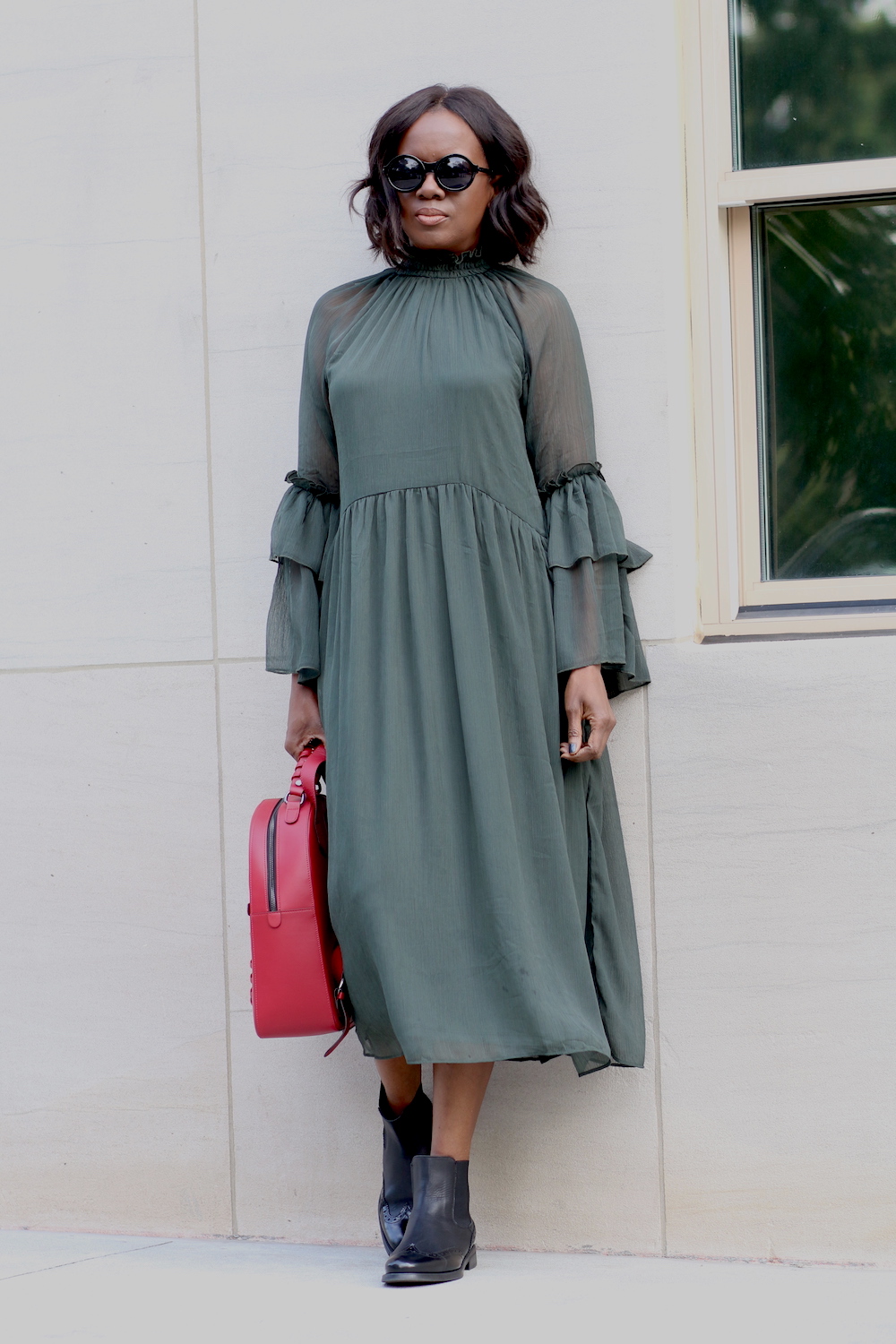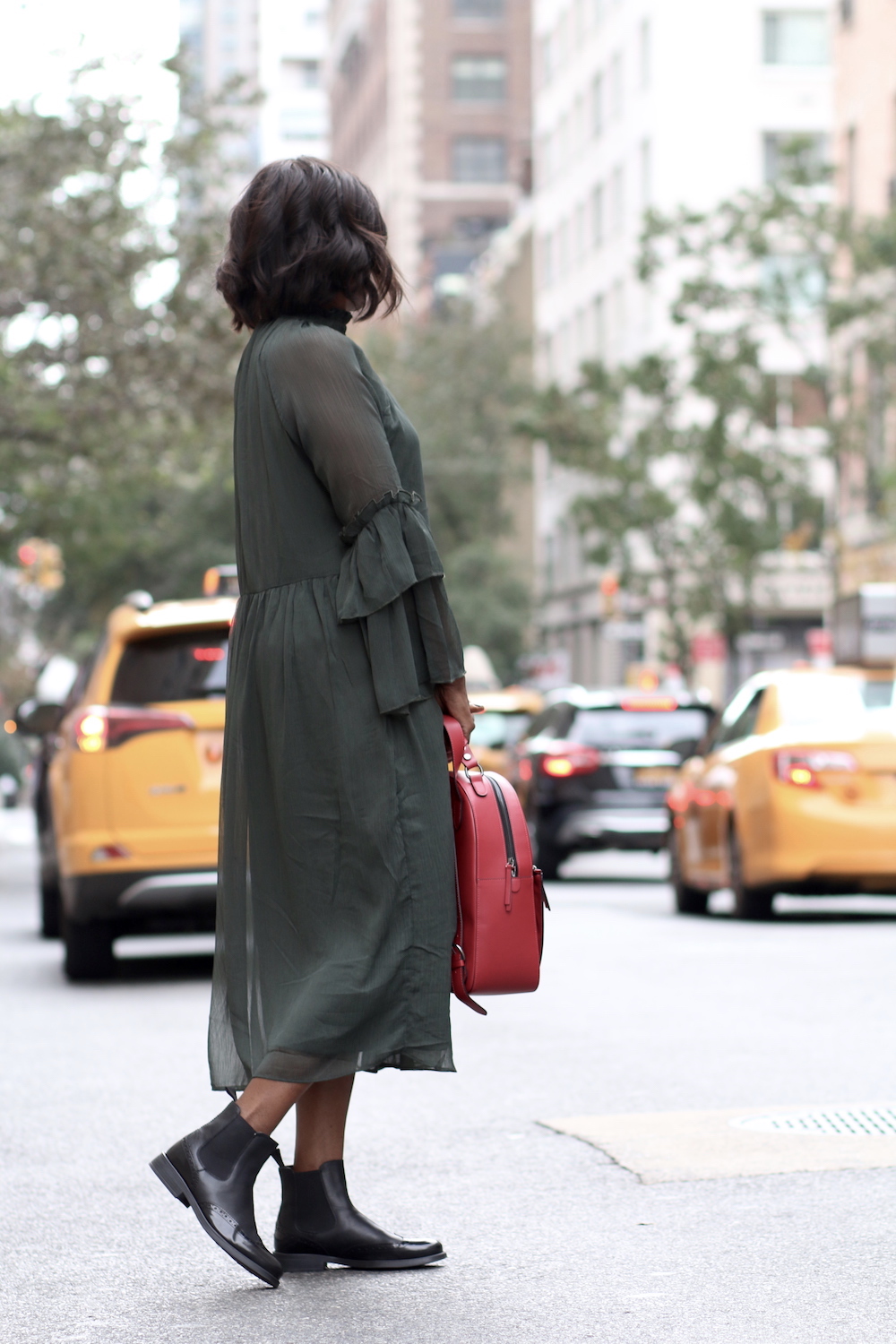 Photographs: Rose L.
Dress | Brogues Tjmaxx: great ones here| Backpack Tjmaxx: I love this one here
So I thought I'd share this look that I love so much with you guys. I've  always been that girl who loves to mix feminine pieces with  masculine pieces. I fell in love with this ruffle sleeve, victorian neckline dress. When I saw it, I immediately thought of how well it would pair with these wingtip brogues..to rough it up and give it that edge.
At first I was very undecided about what choice of handbag I would pair with this look. The two pieces are in such strong contrast, that I was conflicted (I know..its not that serious right, lol) as to a soft bag or a tough one. Low and behold the backpack is the perfect fit.
I found this bomb leather backpack at one of my favorite stores..Tjmaxx. I love the color and its very functional..not to mention so on trend.
How do you guys feel about pairing very feminine pieces with very masculine ones? I could live in this look.
Until our next stylish encounter…as always loves, stay inspired