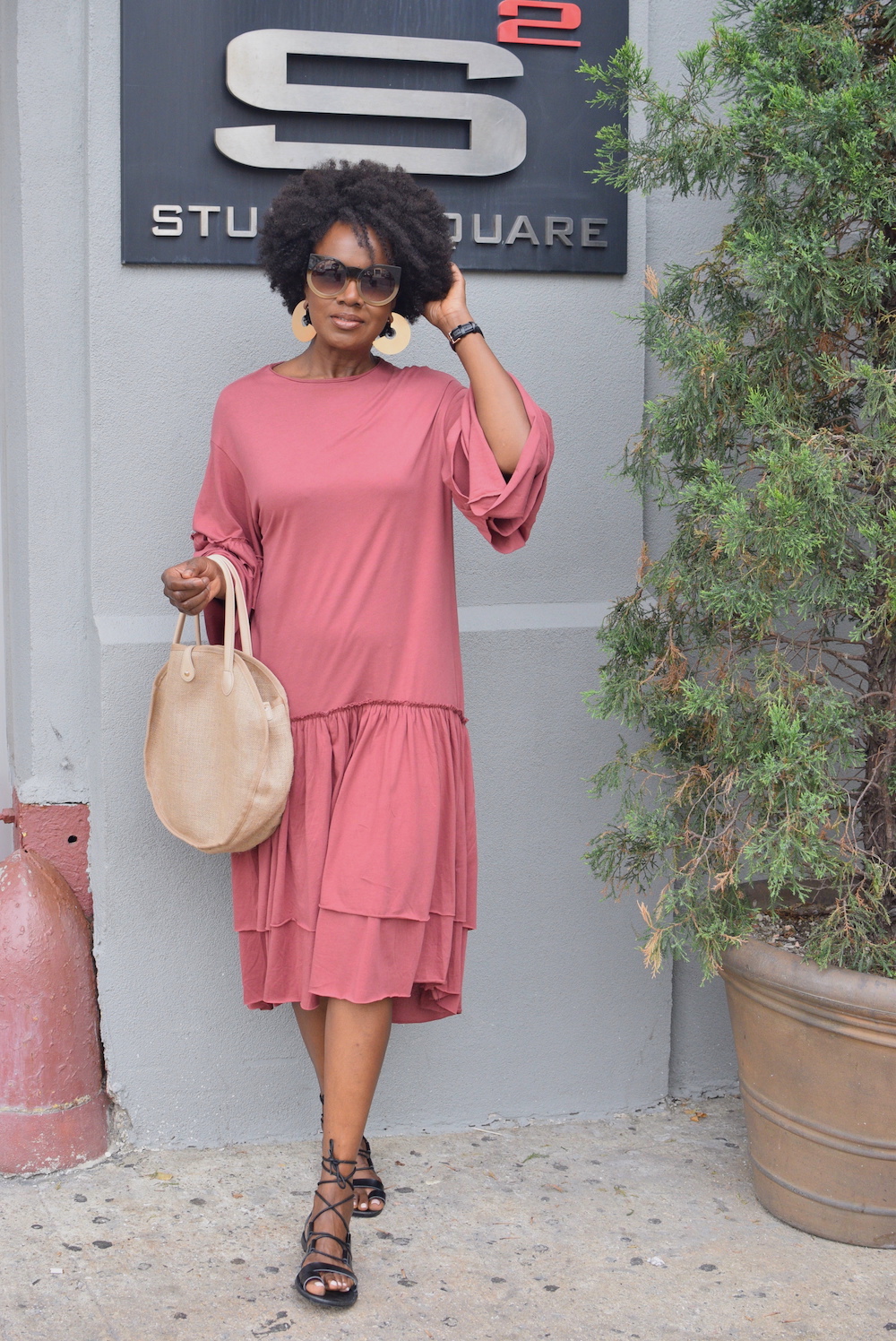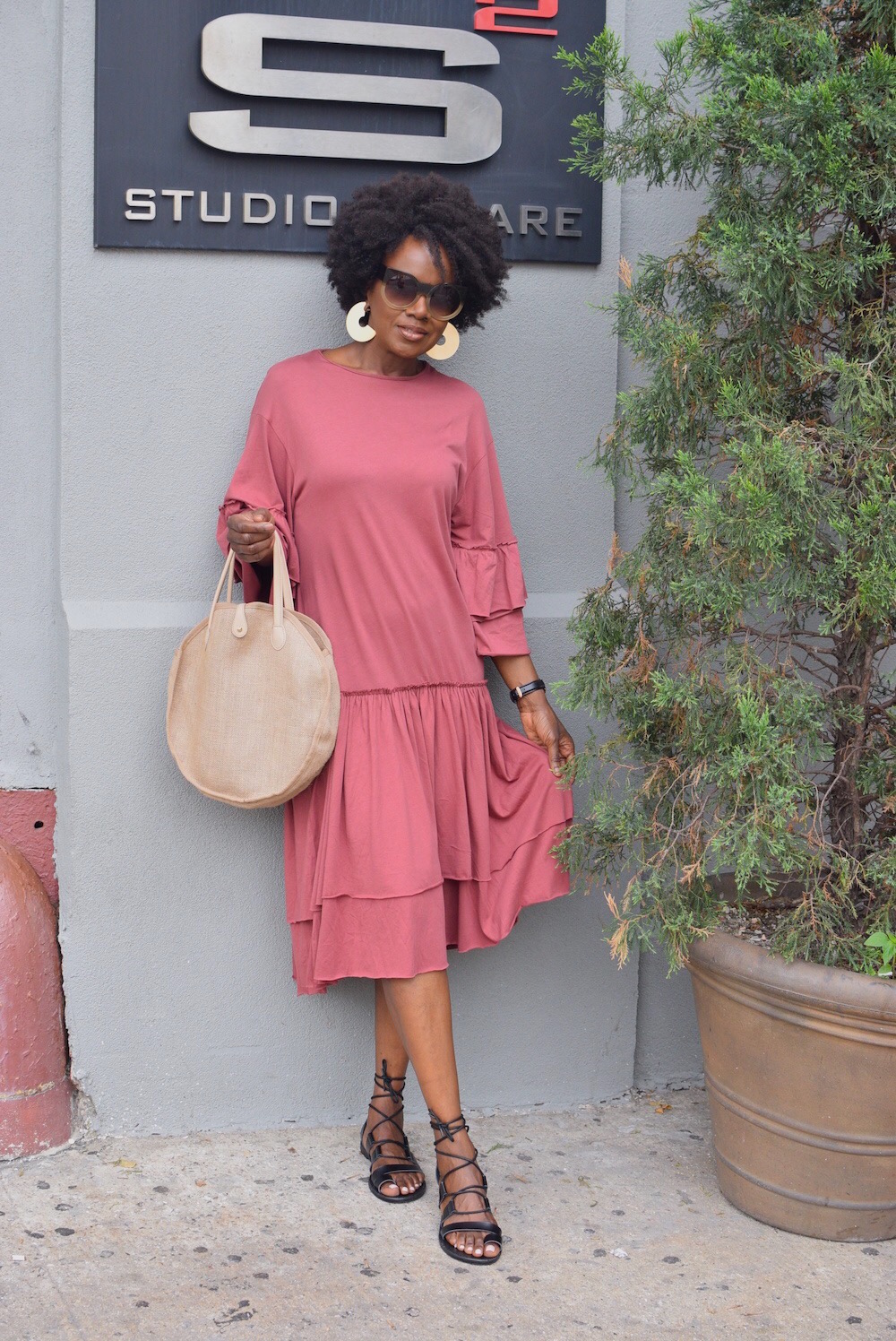 Since this July 4th weekend is super long..four days, I must have changed clothes like five times already. Most of my looks were very casual, like this dress here. It was the perfect dress to throw on in-between outfits, when I was heading out to brunch on Saturday morning and doing a little shopping..before my Saturday night festivities.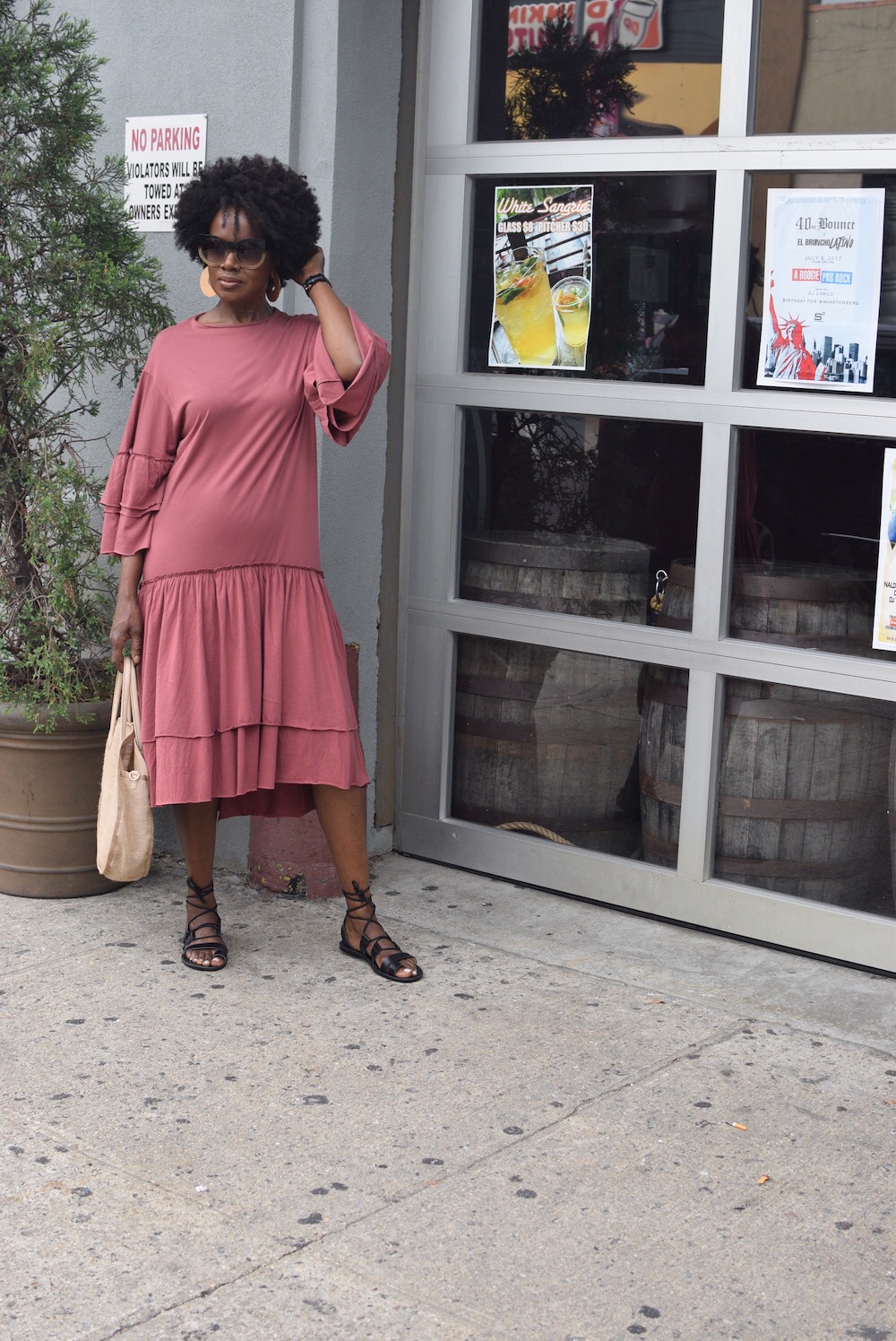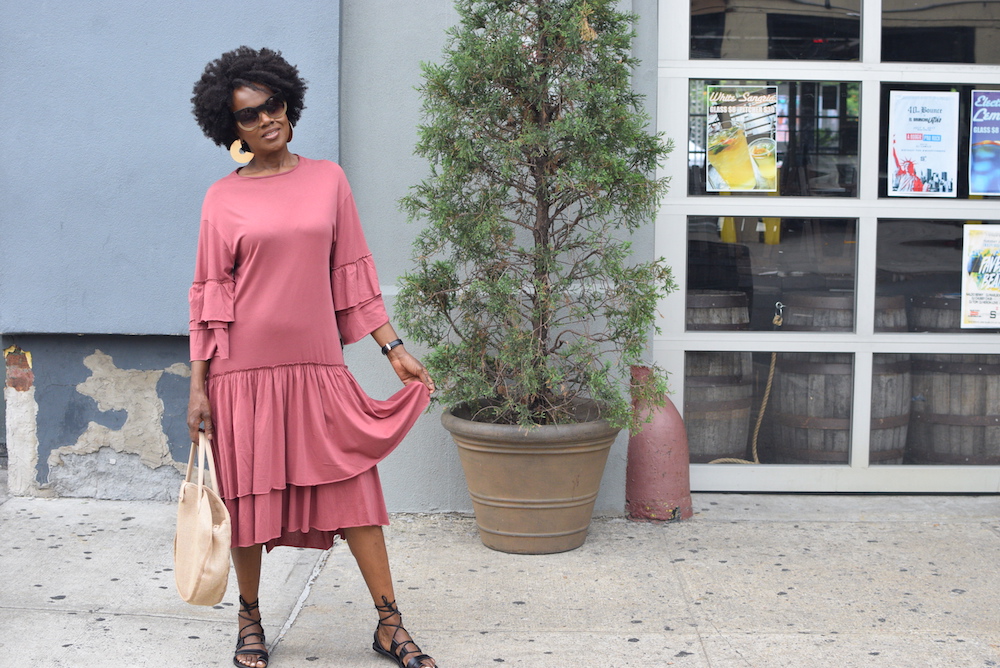 Anybody who knows me, knows how much I love a good frock. I found this gem on sale for $12.99..can you believe it?! I absolutely fell in love with the color, and I thought the ruffled tiers were too cute! I paired it with these cute little gladiators and this trendy circle bag. Although I was out all day, I was cool, comfortable and still ready for whatever  a summer day could bring. Summer time is definitely premier dress season.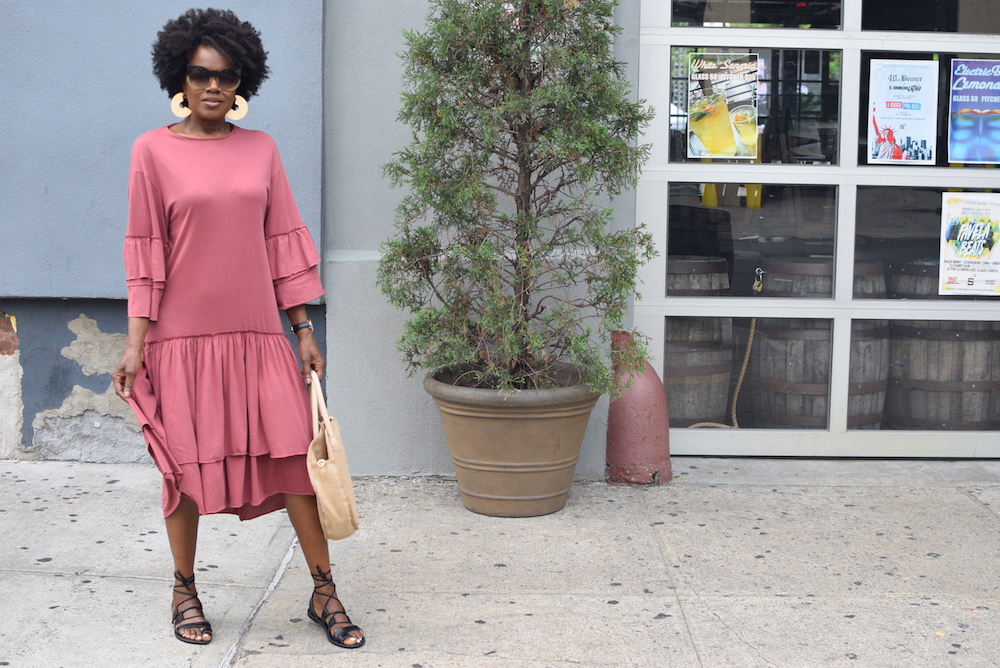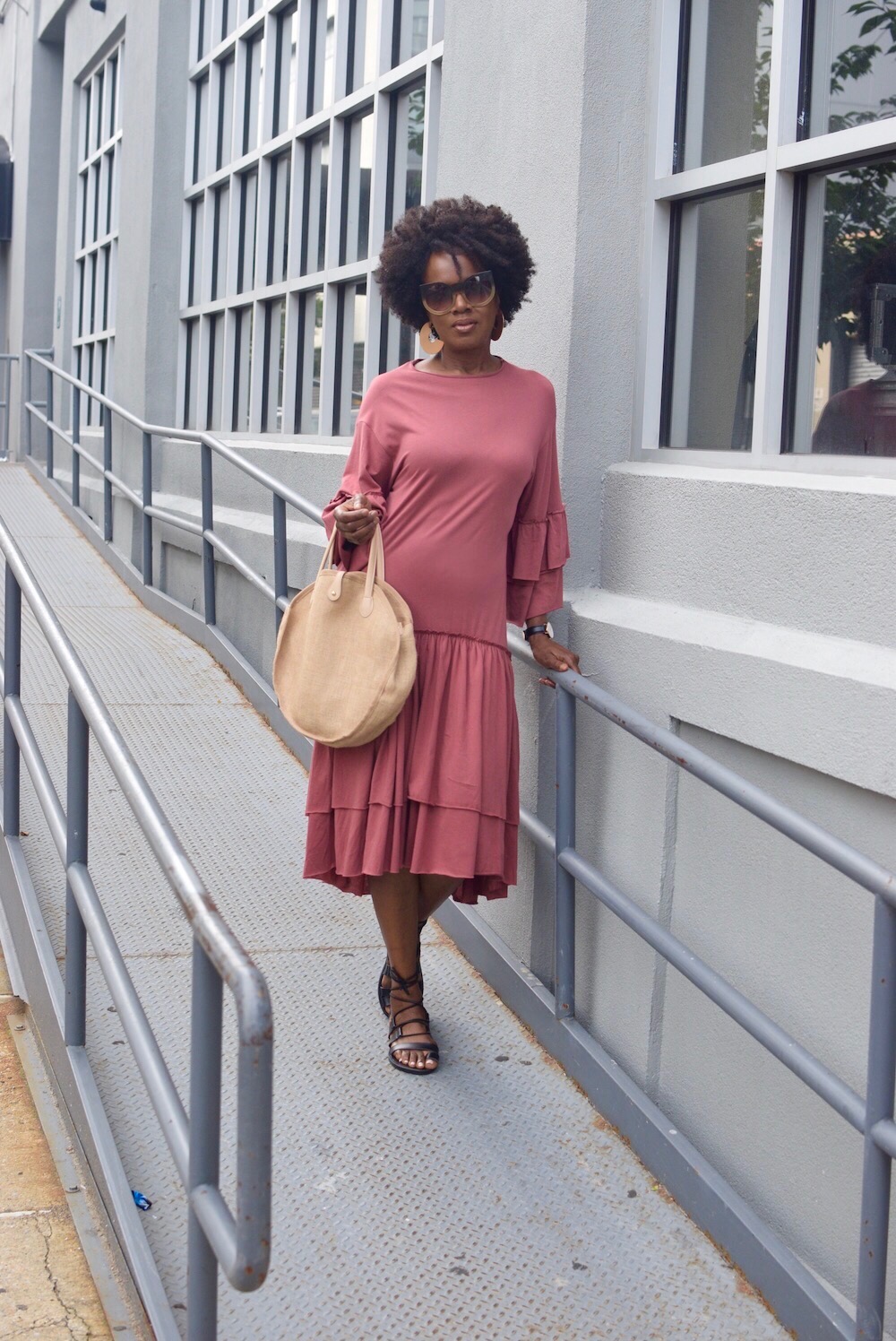 Although I found this cute little number here at Zara, and its sold out..they have the most amazing sale going on right now. You can find tons of cute dresses and other great summer finds.  Stay tuned..more great summer dressed to come!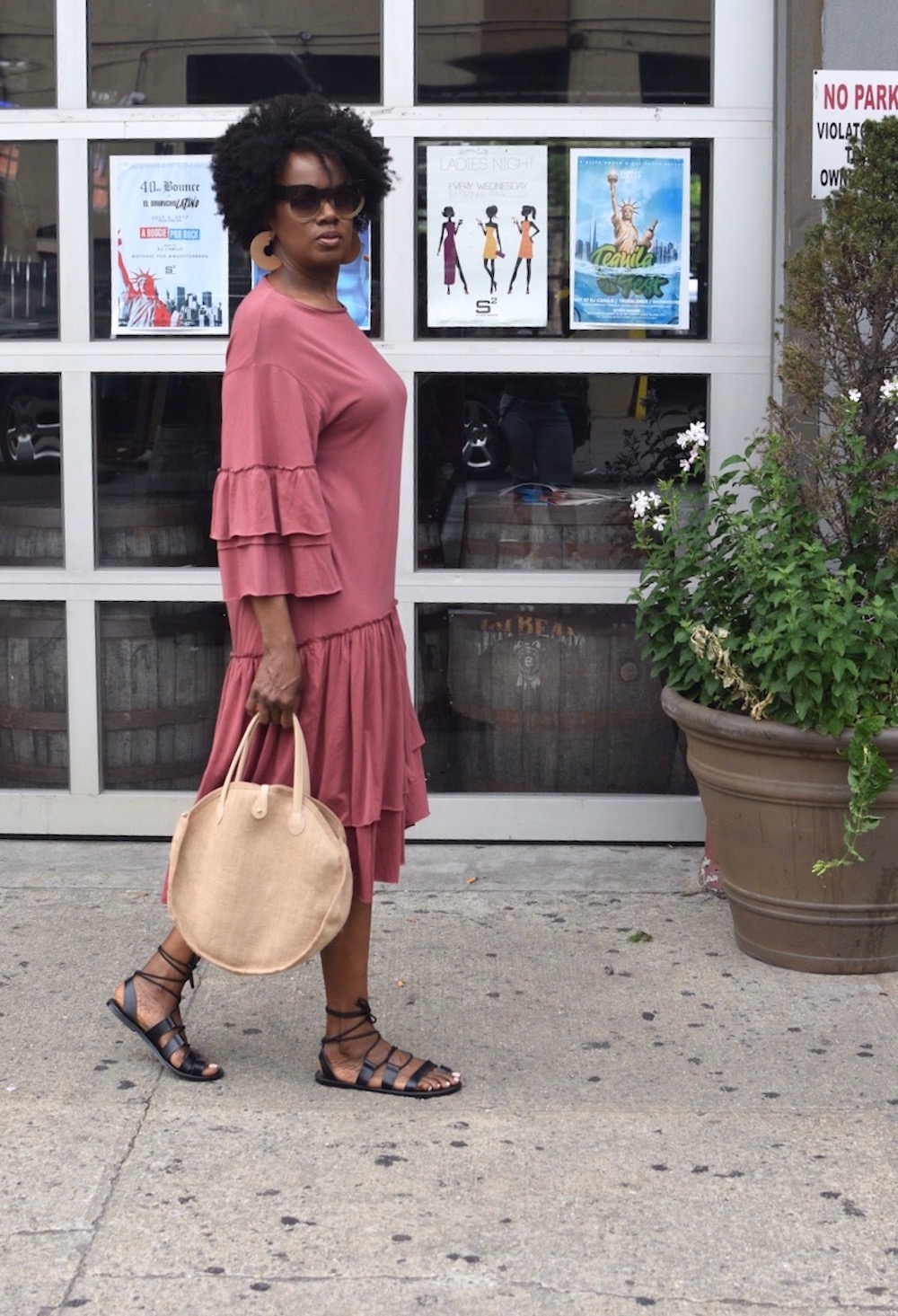 Dress sold out; I like this one hereand here
Until our next stylish encounter…as always loves, stay inspired.