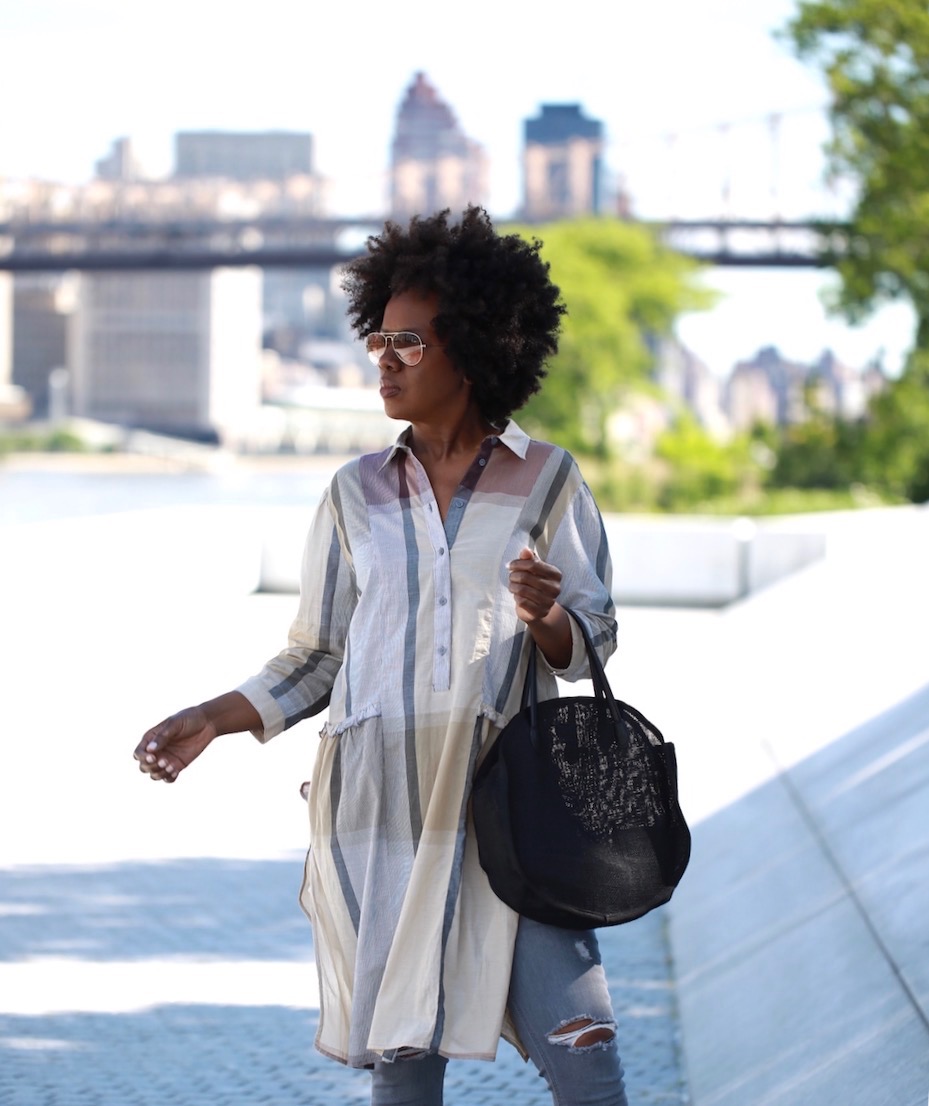 Summer in NYC is not necessarily my favorite time of year, only because ninety degree temps here is definitely different from ninety degrees say, in the Bahamas. The humidity can be stifling at times. Anyhoo I digress. The thing that I really want to share, is what I love about summer everywhere… the opportunity to wear all the dresses and skirts.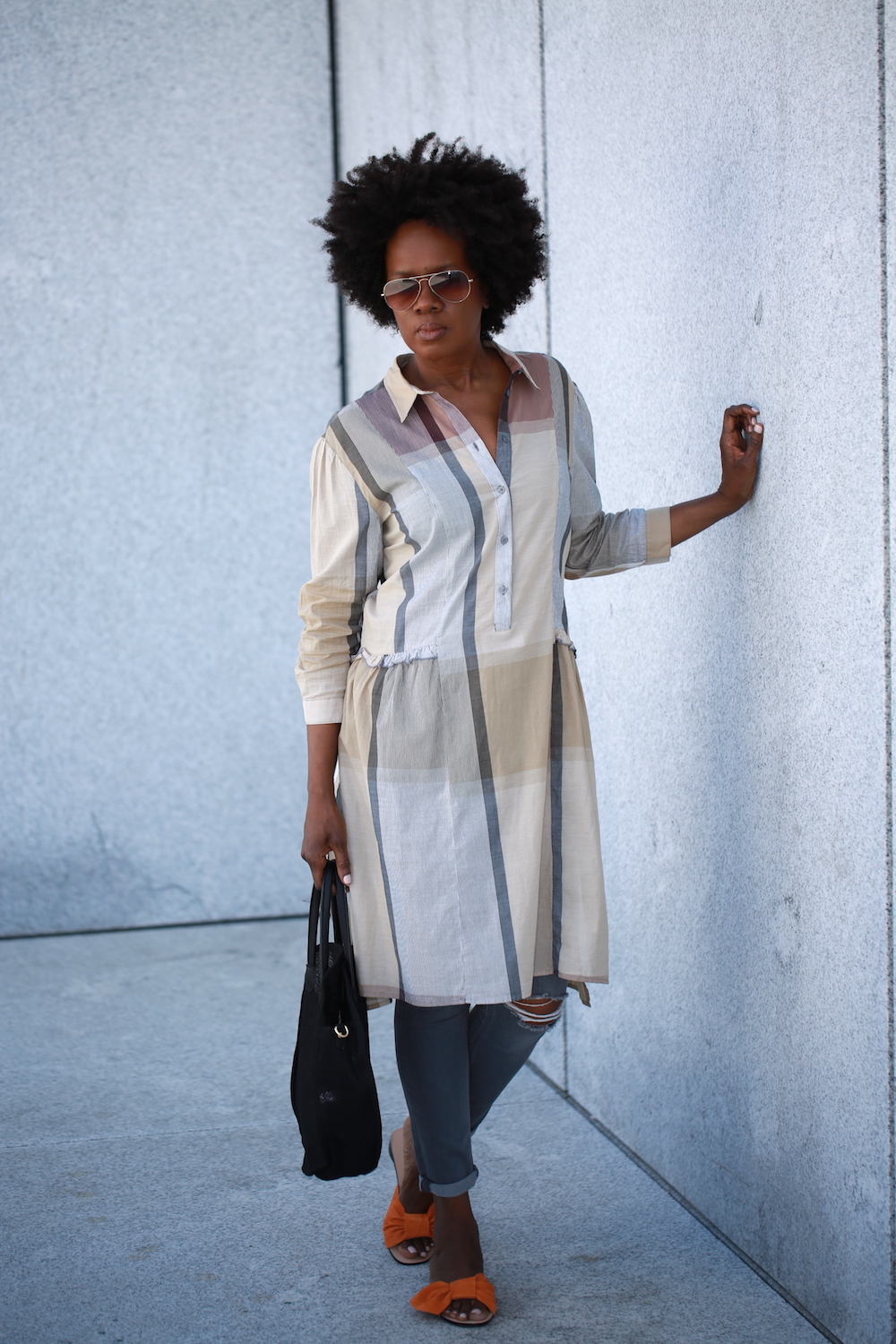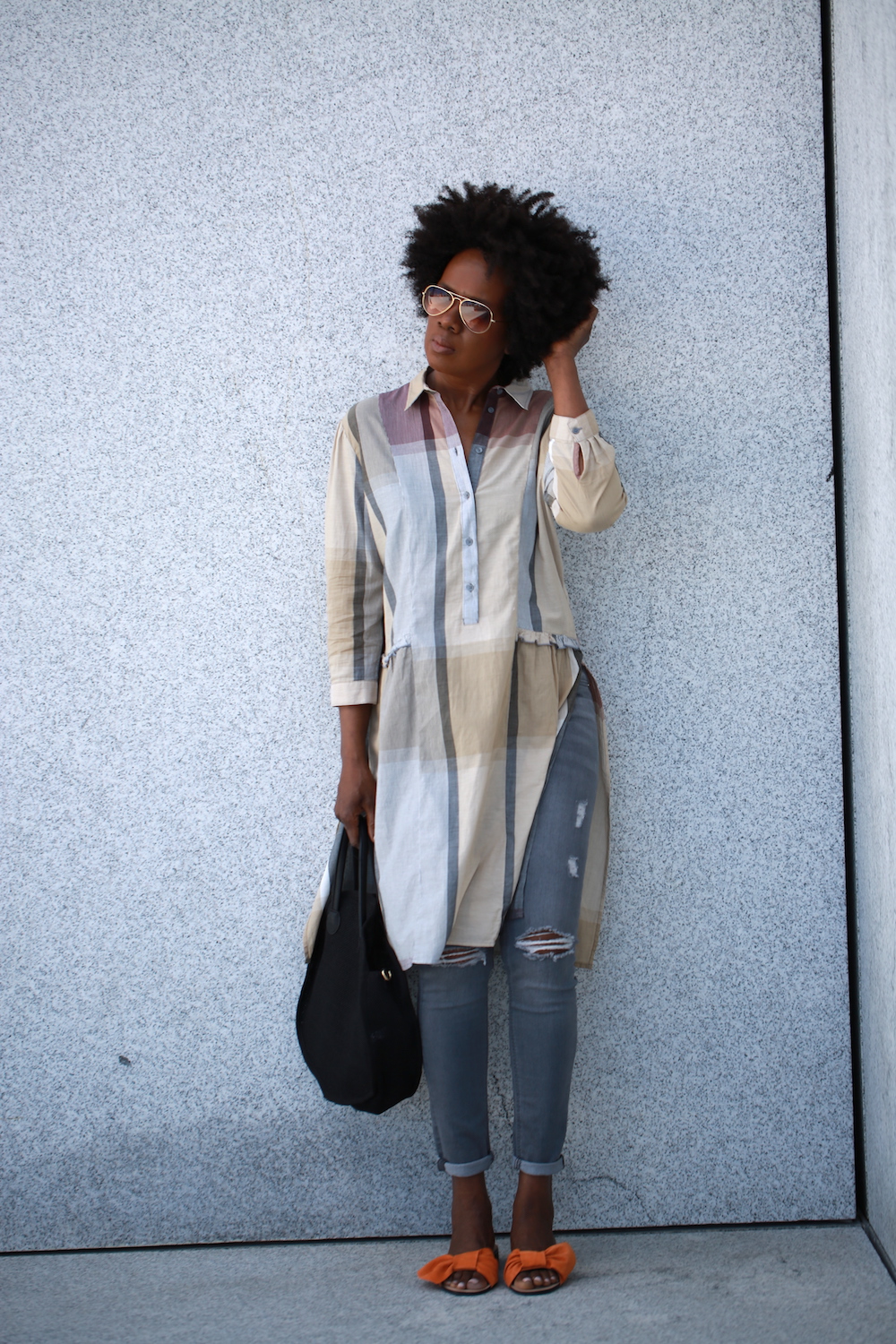 Although I love my dresses, I equally love my jeans. While we're still in between stages of spring and it officially being summer, I like to take every opportunity to wear my jeans… sometimes throwing a nice dress or tunic over them. In my world, a dress and jeans are the perfect combination. You guys will definitely see more of this look here on the blog.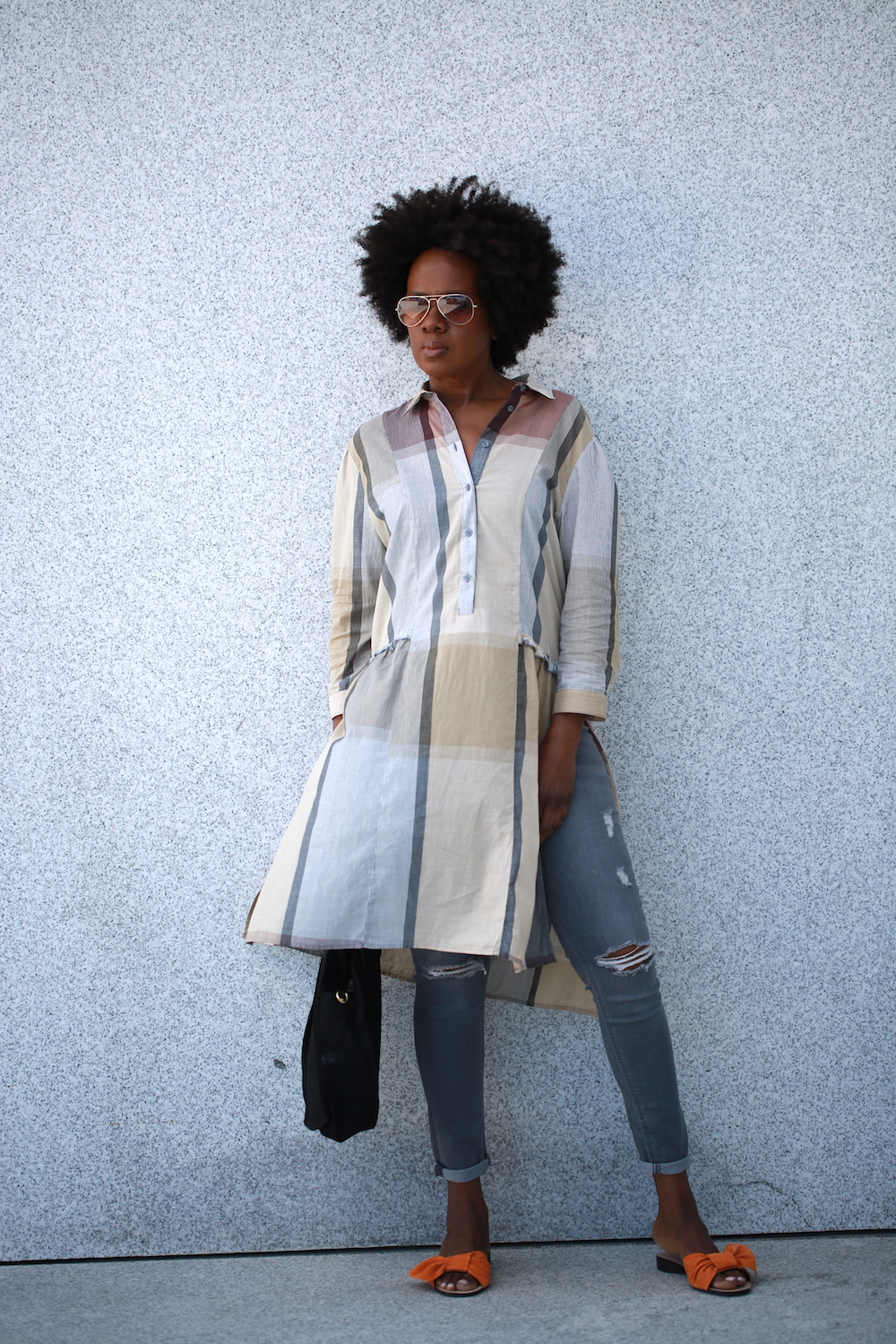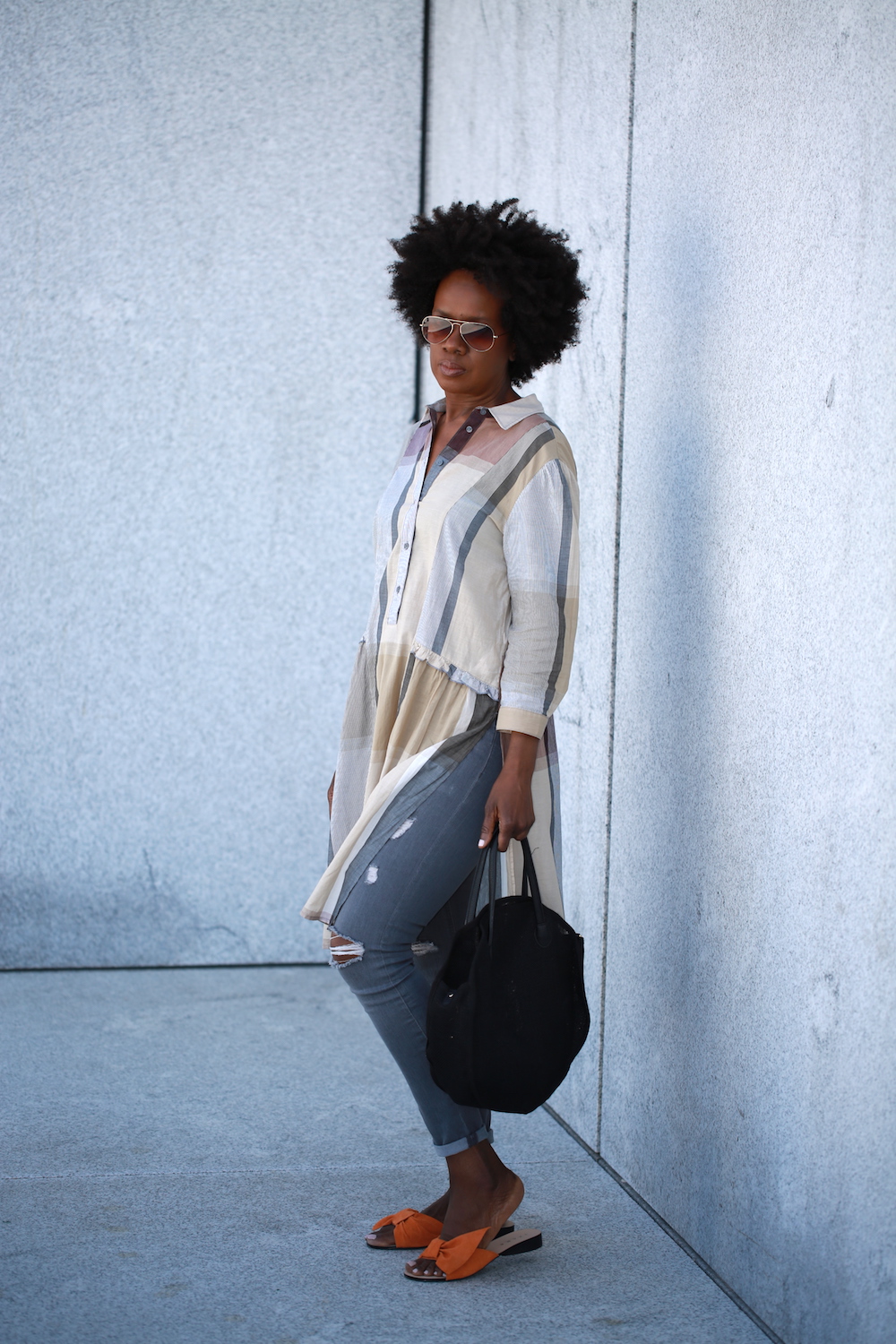 The colors..the super soft cotton texture, and the structured smock style of this combo dress/top gave me life. It is so perfect paired with my fave distressed grey jeans. I also threw in a nice bright slide for a pop of color, to tie the whole neutrals look together, for a fresh warm weather vibe.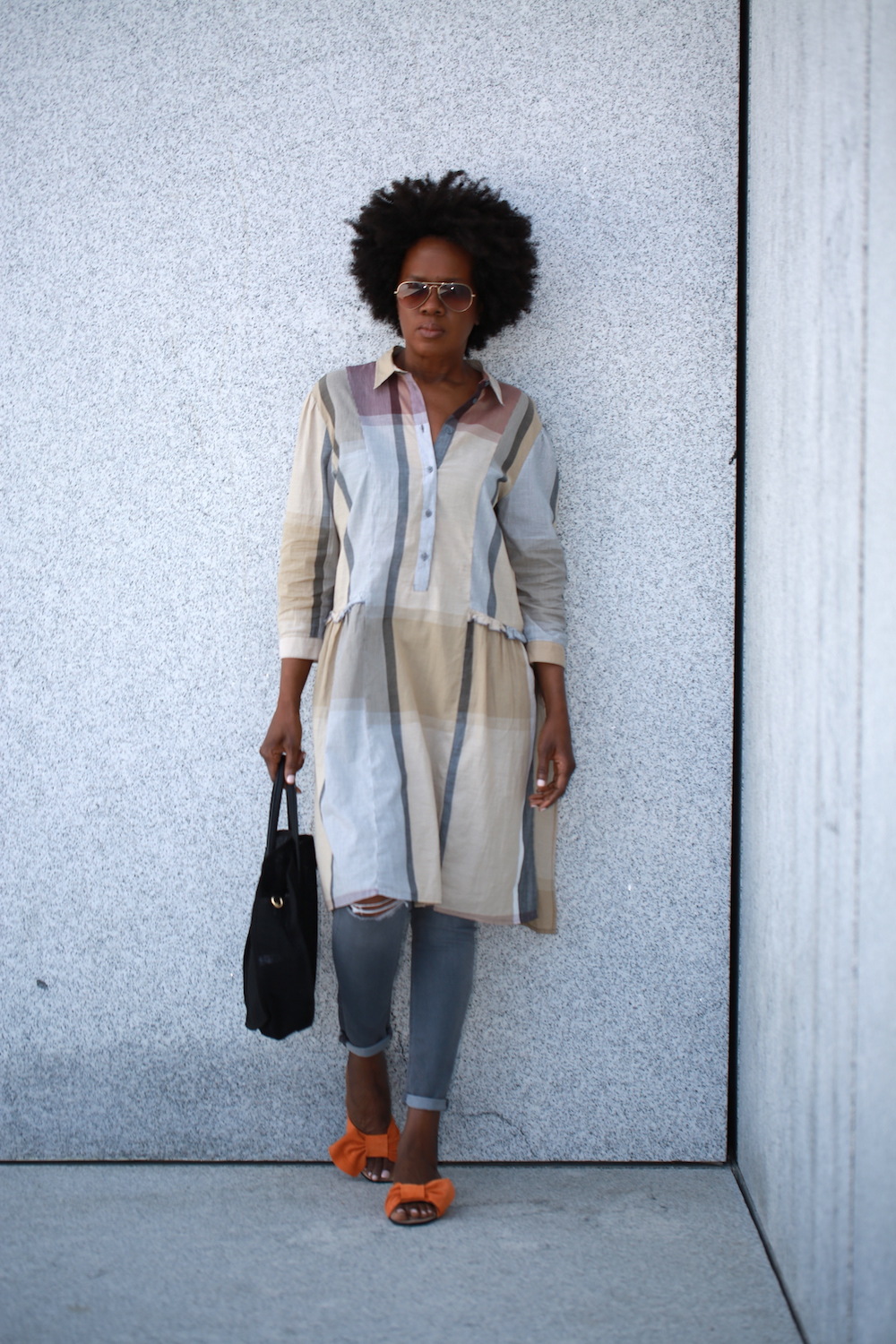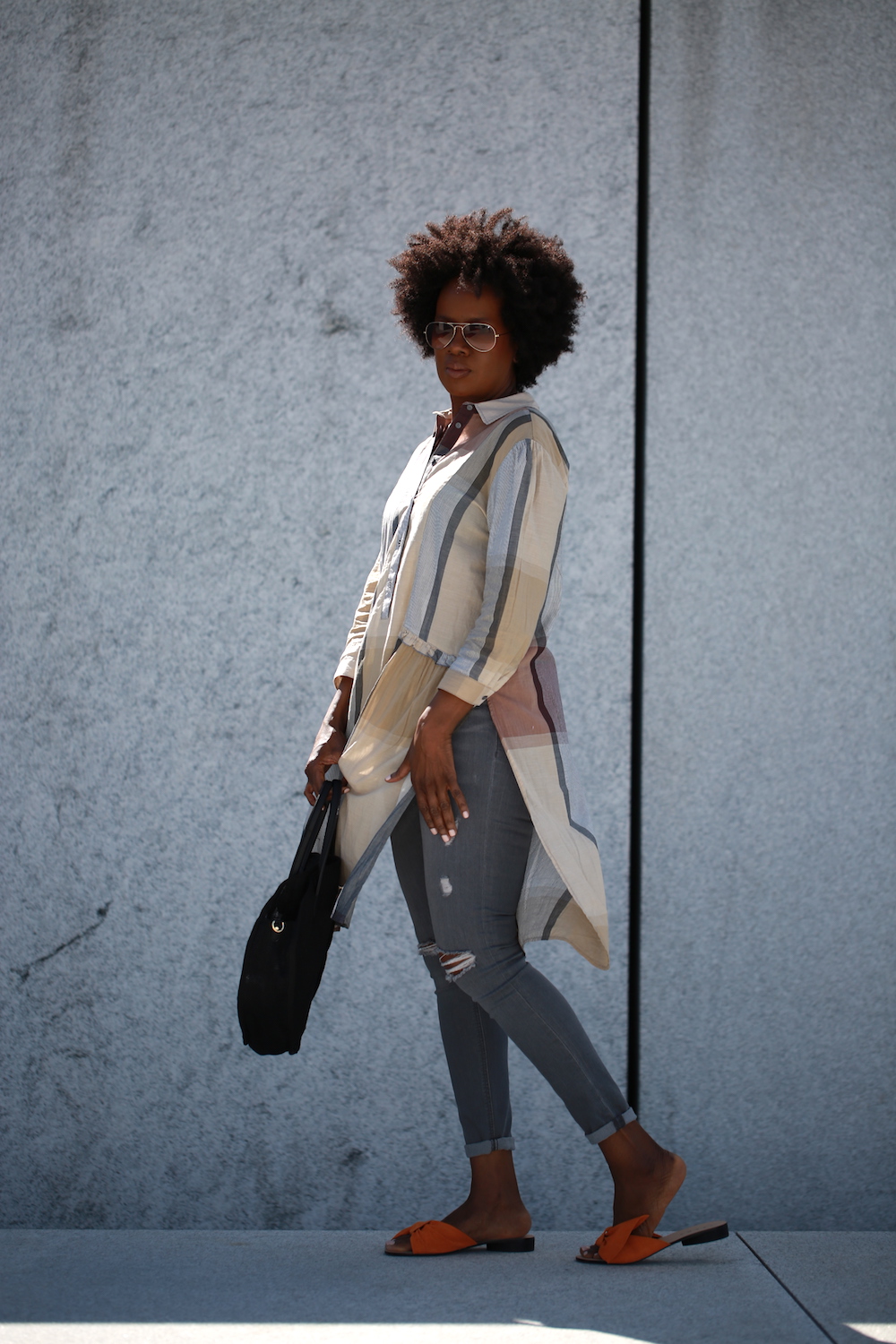 Also, can we talk about the circular handbags that are so on trend right now? I'm totally in love with them. I think this is one style that will be around for a very long time..it's really a classic as far as I'm concerned. I hope you guys enjoyed this post and are inspired to rock a dress or tunic over your jeans and pants.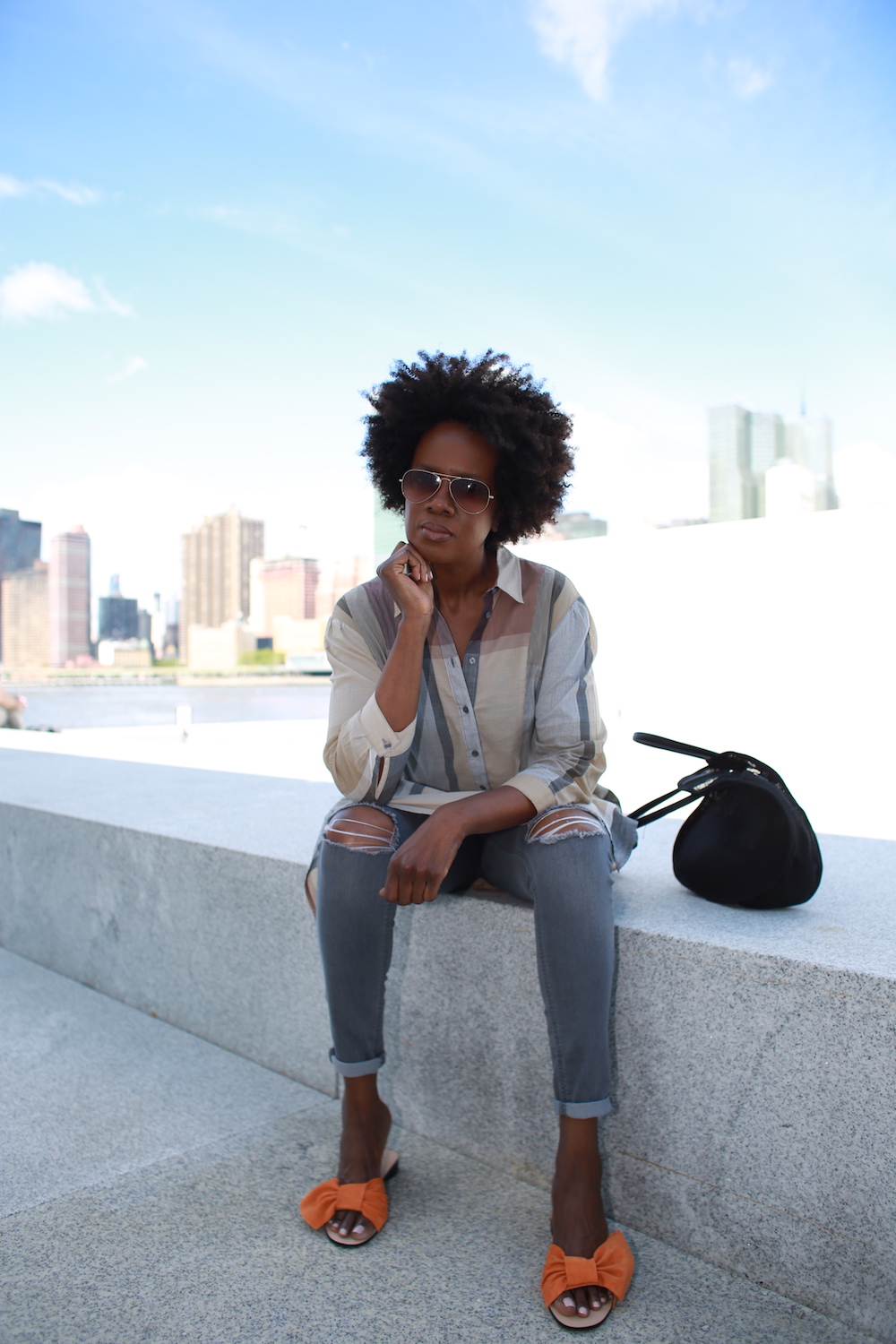 Until our next stylist encounter…as always love, Stay inspired
xoxo
Photos: @wildnyc