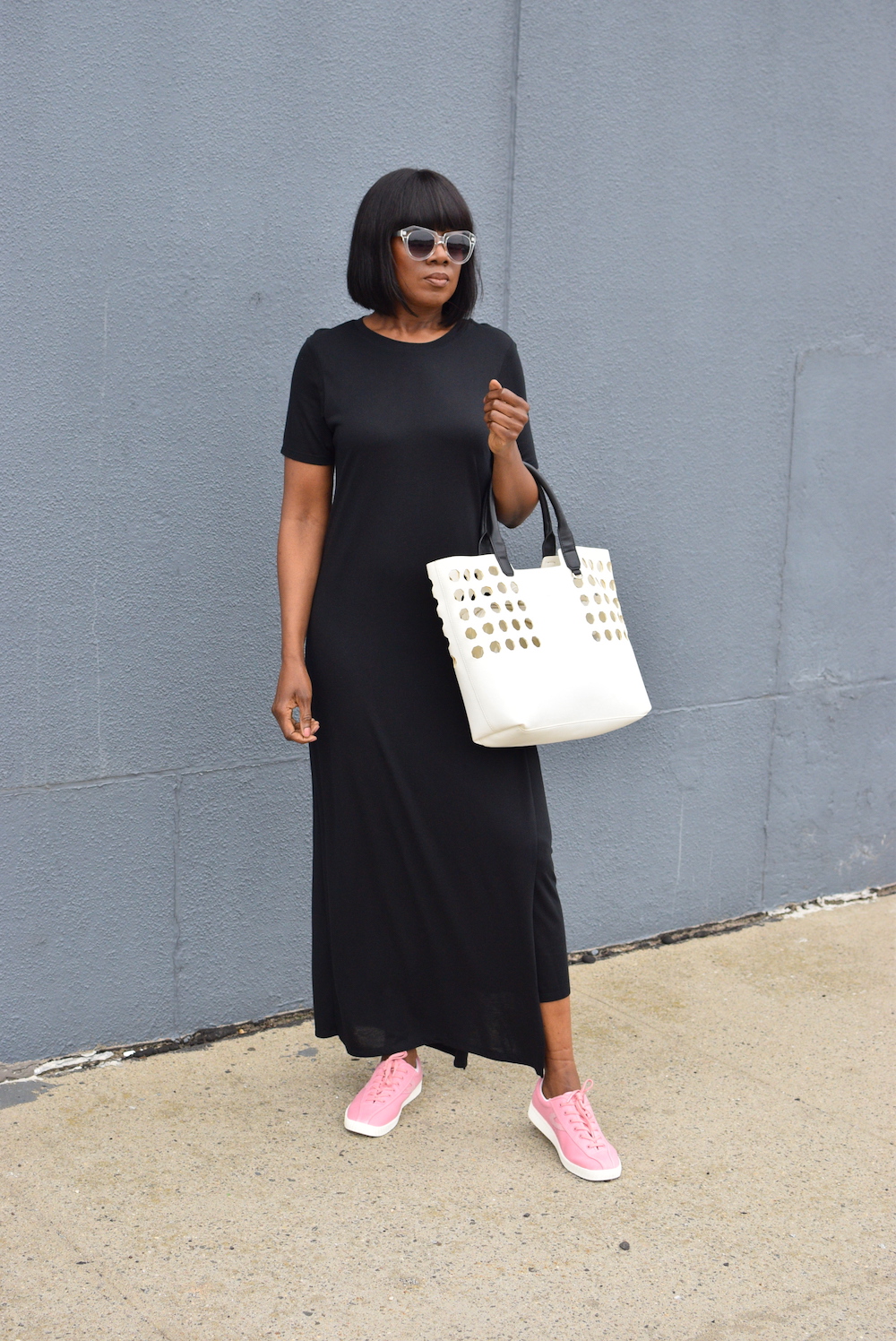 A Maxi dress and comfort go hand in hand, as far as I'm concerned. When I'm wearing a maxi for work, play or a formal affair..I'm always in a comfortable situation. Even though I enjoy a good maxi dress during all four seasons, I especially love my maxi's during the summer months. My suitcase always has at least one maxi in it every time I travel, and if its to a tropical destination, probably three or so. You can catch me on any given day in a soft frilly maxi, a tie dye maxi skirt..or a super comfy tee shirt maxi, like this lil number here.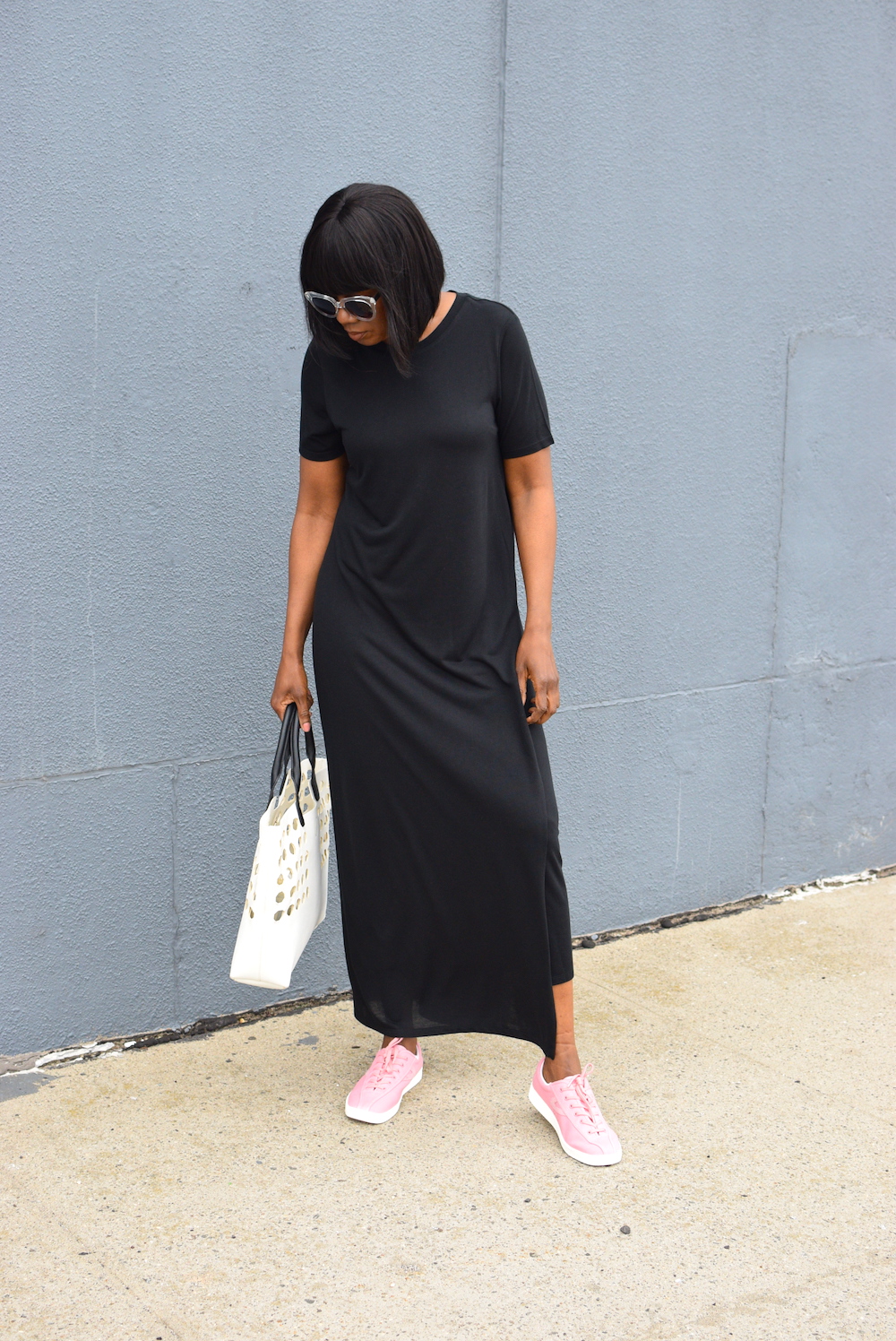 This dress had me at hello. The fit is amazing and the design of this dress is so freakin good. It actually has an overlay of fabric that splits on one side..exposing the body hugging tee shirt dress underneath. Its sort of like a cape effect..got me feeling like superwoman. The Who What Wear Collection for Target has done it again. Absolutely bananas!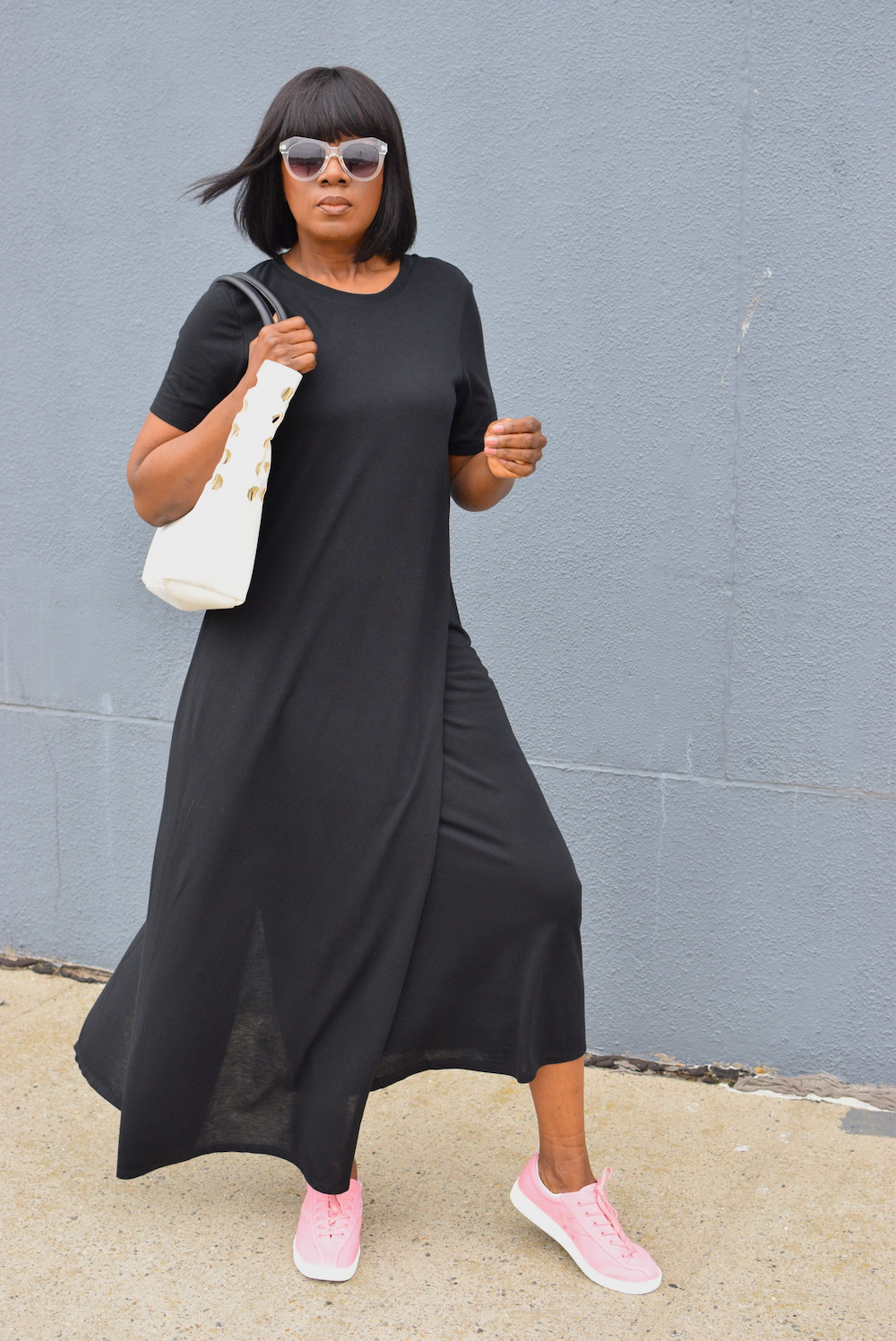 I see myself wearing this maxi dress for a casual dinner with heels, to brunch on the weekend with a pair of nice flats, and on many occasions like I styled it here…with these gorgeous pink sneakers and a tote, for a long day of shopping. Do you love maxi's as much I do? How do you rock yours?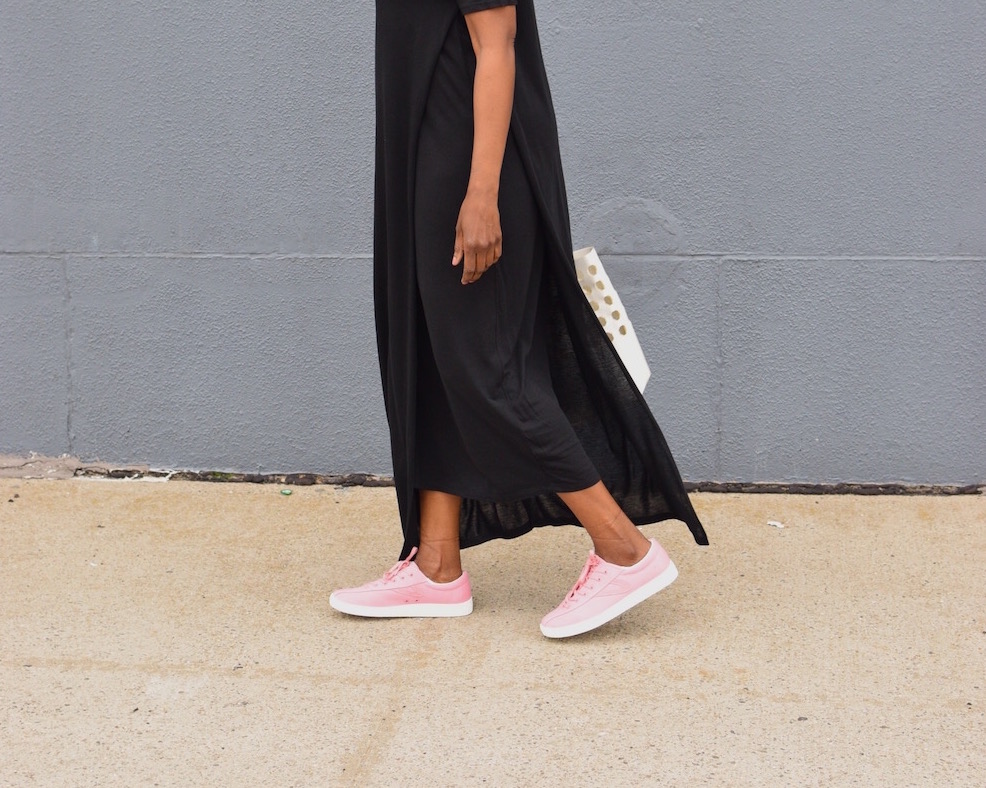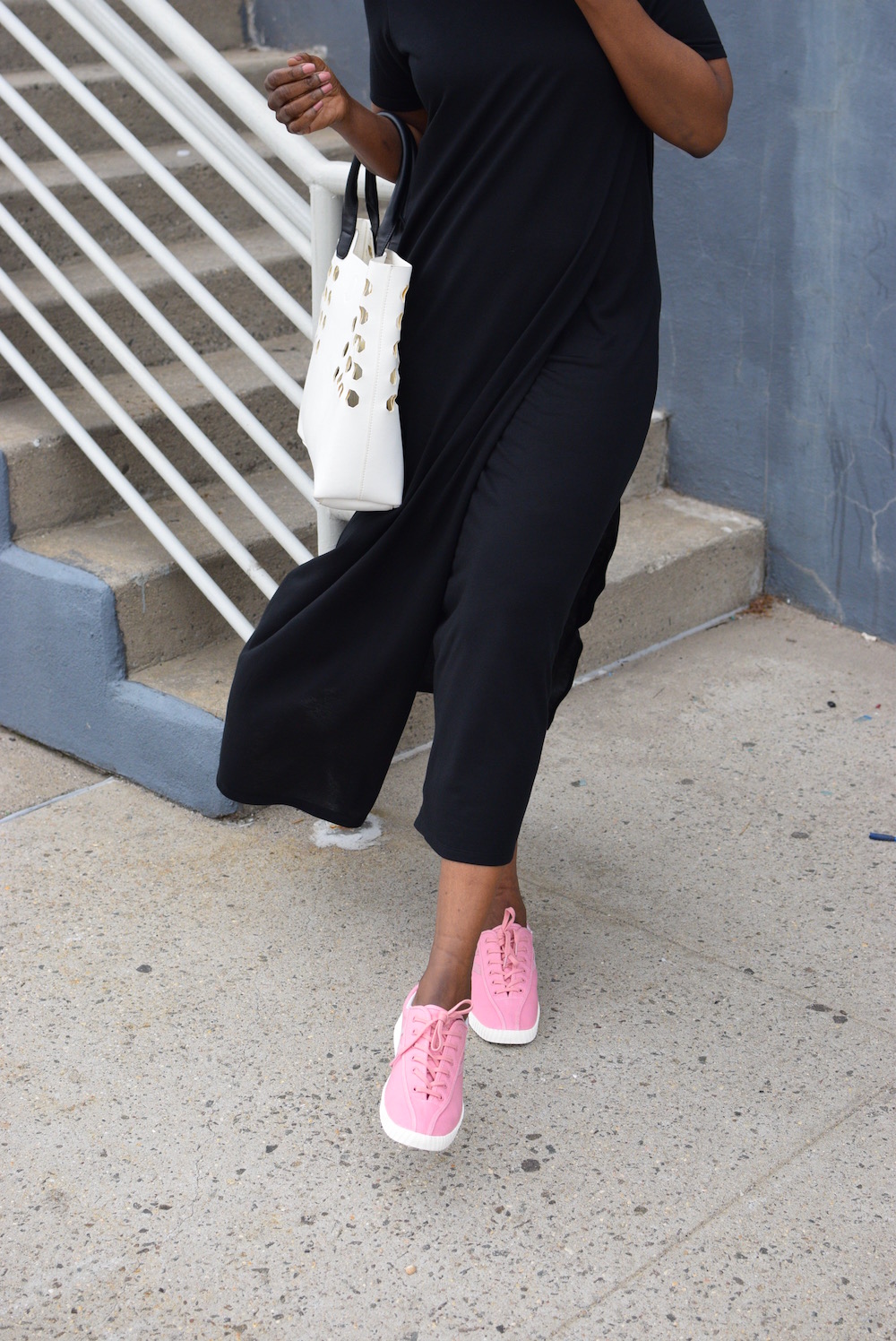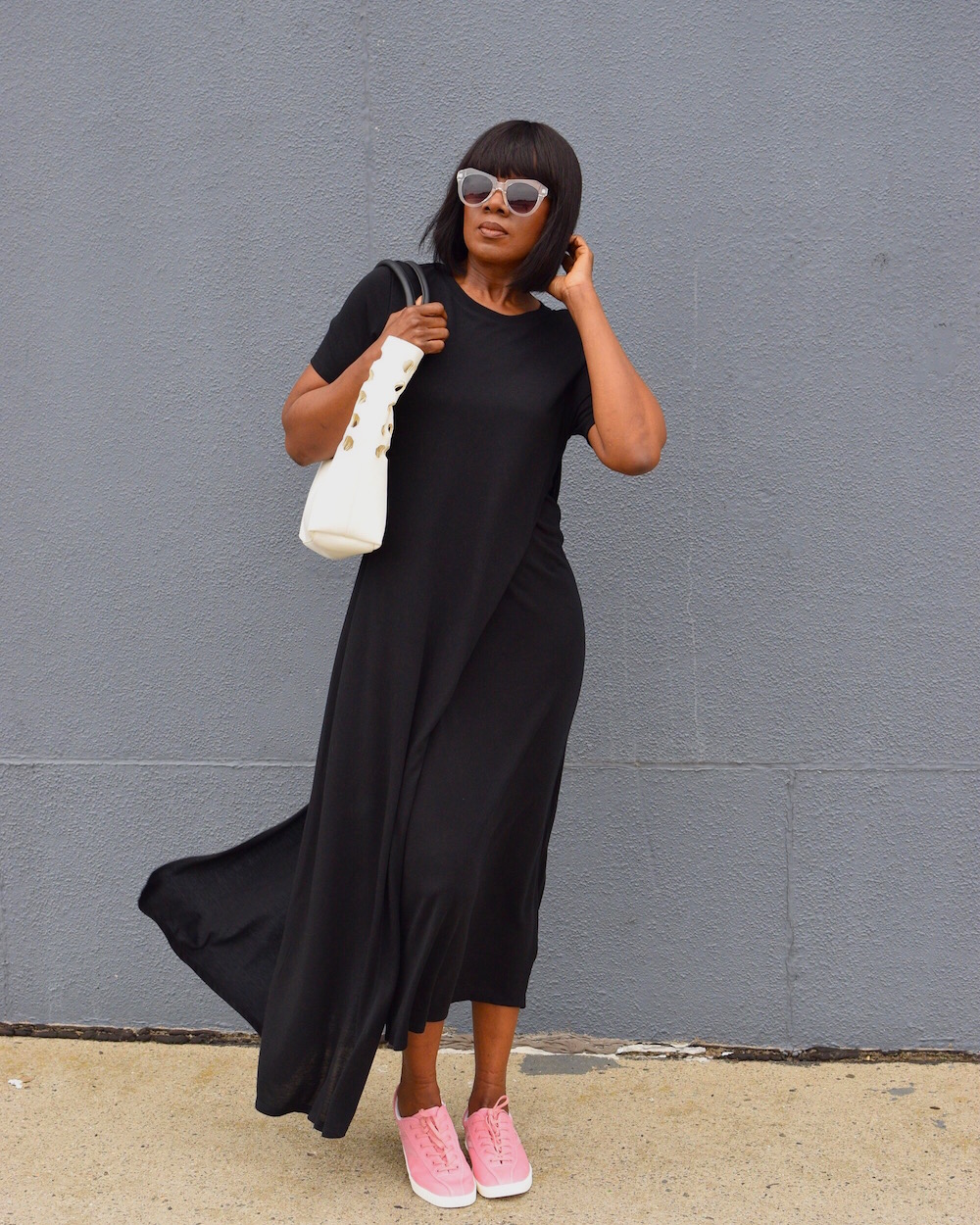 Photos: @Whoismocharose
Dress | Sneakers | Tote old: similar here
Until our next stylish encounter…as always loves, stay inspired.